Photos and more: Giant pump sesh #2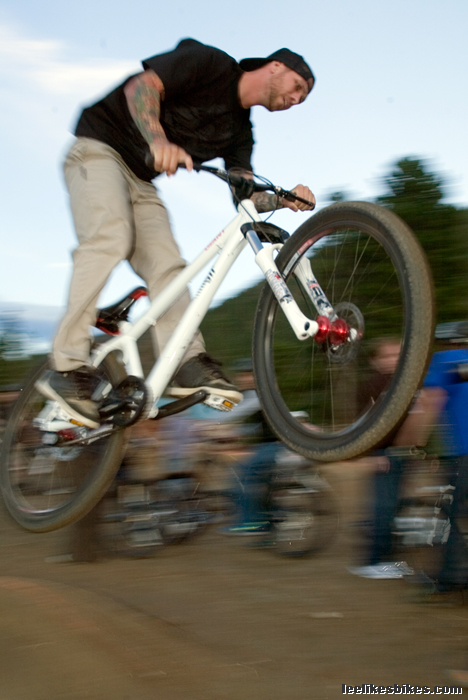 Thursday's Giant Bicycles pumpfest at the Keystone Stables was even better than Monday's. The track was even more dialed, and even more riders rocked it.
But first!
Check out this rough video from Monday's pump-a-rama.
Robyn took the following photos. Thanks dude.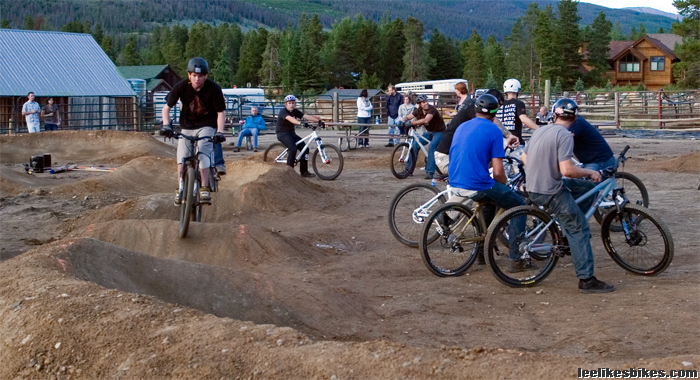 On Thursday everyone seemed more relaxed, and more newbies gave the track a try.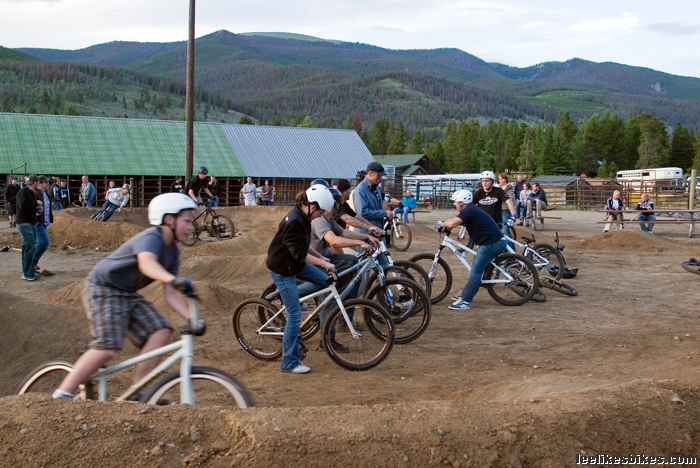 Yeah Pinner!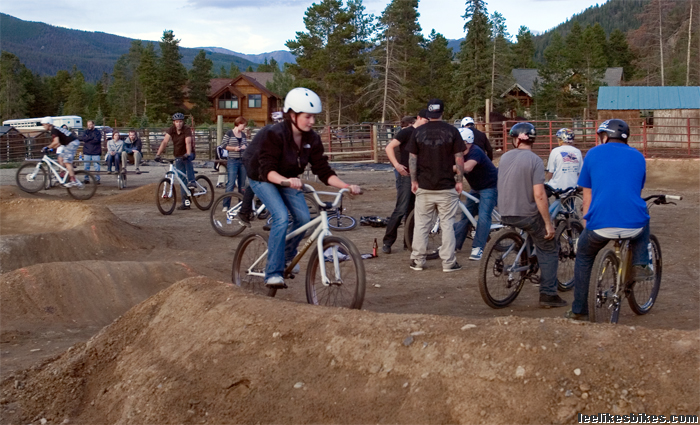 After a 90-second clinic, this young ripper was all over it.



This left-right transition was my favorite part of the track. It's like boiling a sweet singletrack down to a thick sludge. Braaap!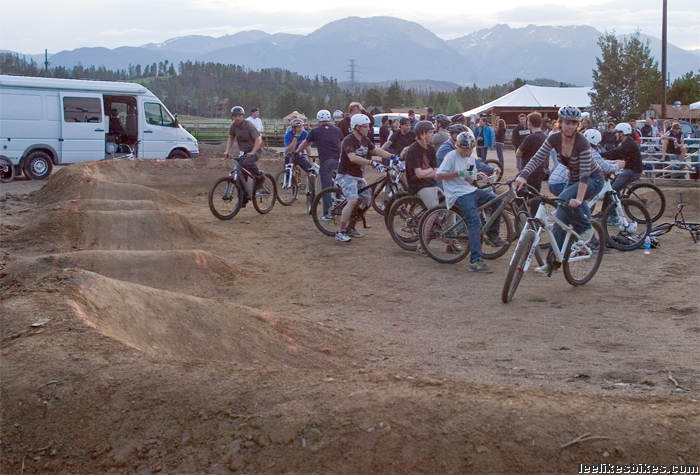 It rained hard in the afternoon, but the evening was beautiful.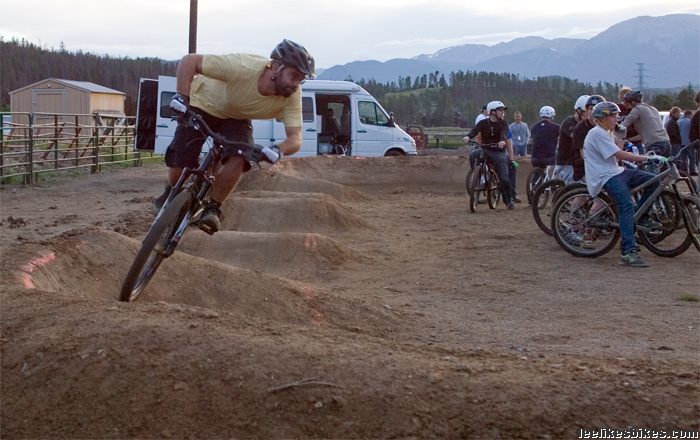 Folding an STP 1, size regular, into a lovely 90.
And now I'm back behind the camera …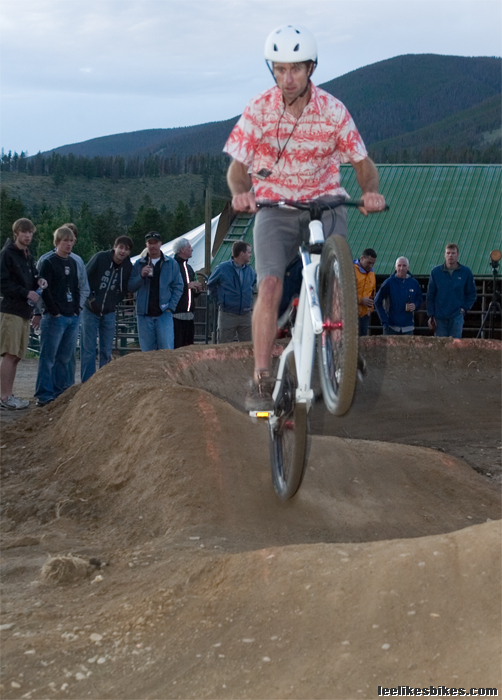 Jim Fitzgerald, a dealer from Montana, manuals the left-right tranny.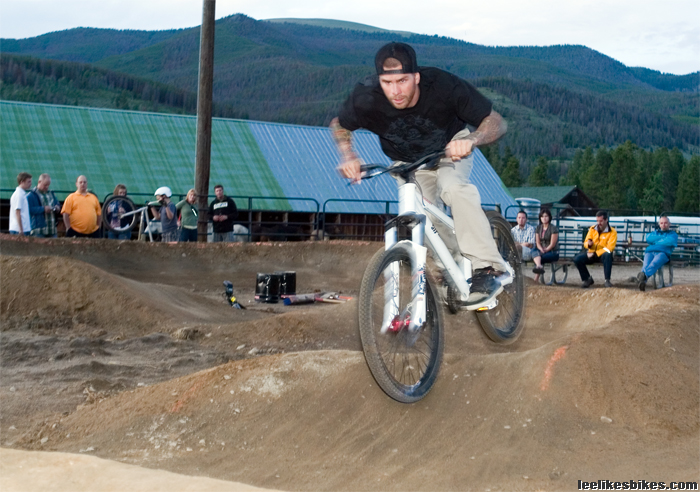 This moment in DJ pro Heath Pinter's life is rad in so many ways: 1) His relaxed aggression. 2) His low forwardness. 3) He pumped the beginning of the turn so hard he hopped to the back of the roller. This is the super-pro key to truly ripping a pump track.


Cripsy from GO-RIDE gets some, cruiser style. GO-RIDE just became a Giant dealer.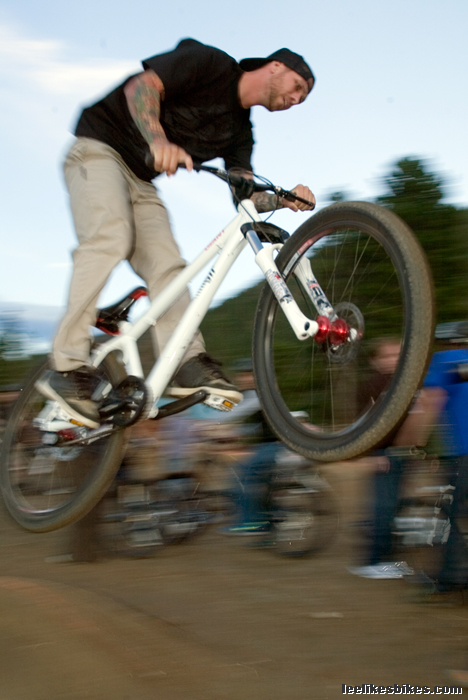 Heath with a little jump-into-the-turn style.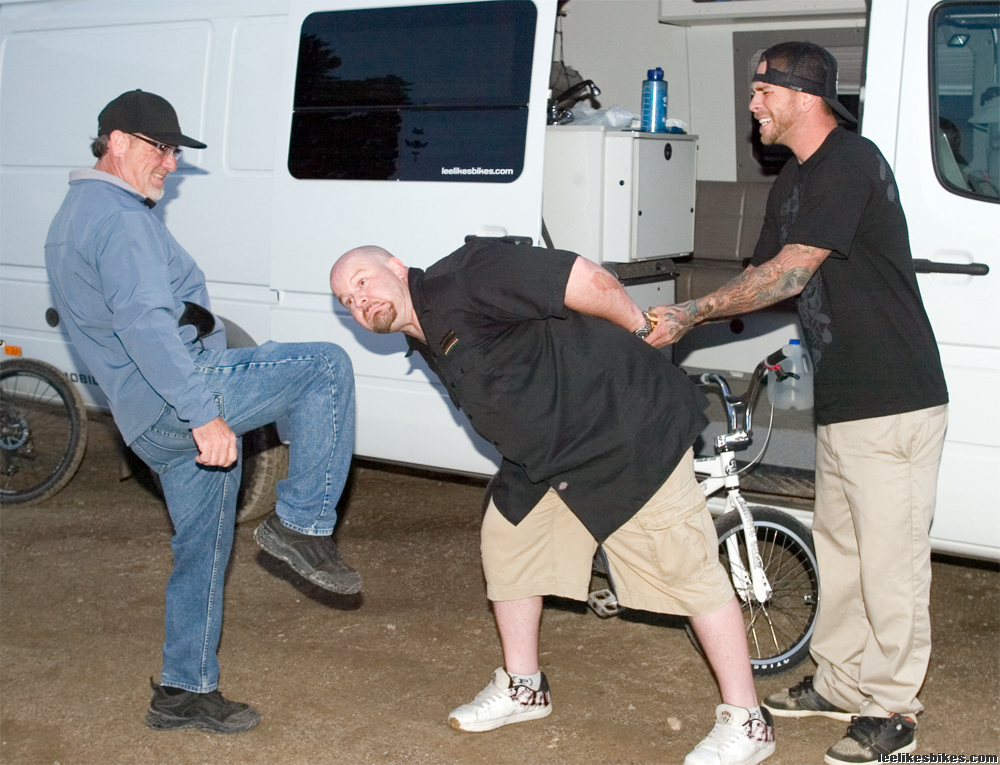 A knee in the face from a BMX legend: David Clinton, the first official BMX pro, works Robyn over with help from Heath.


Leff Lenosky gets some. When I rode this bike I was surprised by the long (~70mm) stem. Jeff says this is his trials bike; his DJ bike rocks a 50.
And best of all: The track will remain, at least for a while.
Also read:
Sneak peak: Giant pump sesh #1
Building the Pony Pee Pump Track
To build your own pump track, check out the book/ebook Welcome to Pump Track Nation. If you want me to build a pump track for your back yard, city park, corporate event or Sweet 16, email me.
---
Know more. Have more fun!
Join the leelikesbikes mailing list:
---
https://www.leelikesbikes.com/wp-content/uploads/2018/08/leelikesbikeslogoheader.jpg
0
0
leelikesbikes
https://www.leelikesbikes.com/wp-content/uploads/2018/08/leelikesbikeslogoheader.jpg
leelikesbikes
2009-08-08 13:09:17
2010-02-15 11:37:06
Photos and more: Giant pump sesh #2