Ohlins suspension and a Stumpy 6Fattie for enduro?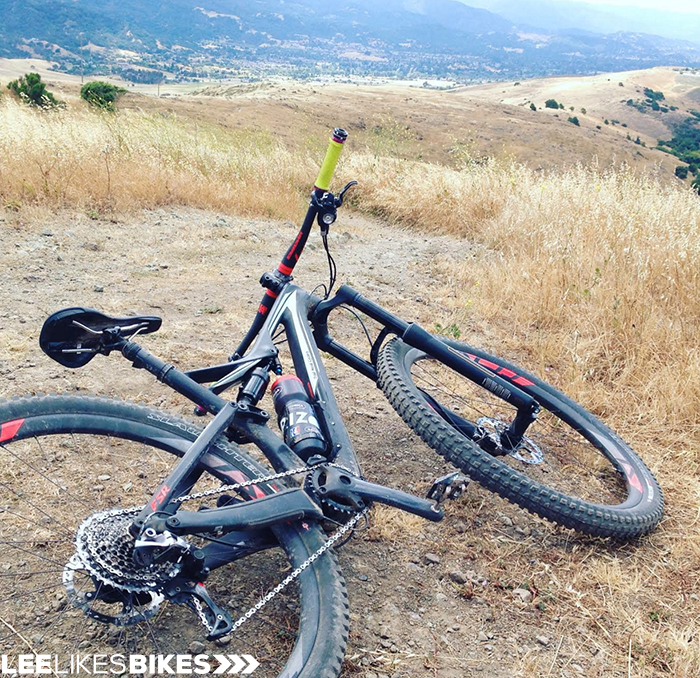 Hi Lee, two more questions about the stumpjumper fsr 6 fattie, What do you think of the Ohlin shocks? and do you think it would be a good enduro bike I am planning on tackling a few enduro races, I currently have the camber with a 130 mm rockshox pike on the front and love this bike but not sure it can handle enduro racing.
Thomas
---
Thomas,
I've ridden the 2017 Ohlins suspension on a 2016 Stumpy 29, and: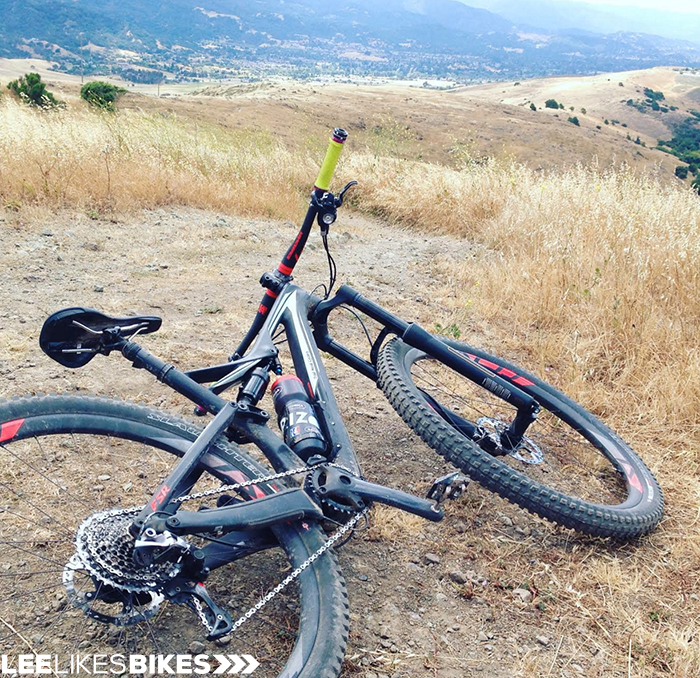 Rocky Ridge is a ridge, and it's rocky. San Jose, CA.
Tuning is different from FOX and the others. Read the manual. Before I read the manual, I found a setting that was terrible! After reading the manual, all good.
Being able to dial in the fork's spring curve is great. The third air chamber gives you much more (and easier) control than changing spacers in a FOX or RockSHox air chamber. With little effort I matched the fork exactly to the shock. On a hardtail like the new Fuse, this fork would make a quick swap from trail to bike park and back.
Compared with my beloved FOX setup, the Ohlins feels less lively, more muted and more composed. I was riding fast rocks on a smaller tire than I'm used to, and the whole package felt … mellow … fast … easy. Ohlins is doing something different in the damping department, and it works.
While some riders might prefer (or think they prefer) a FOX- or RockShox-style ride over the Ohlins, the Ohlins seems damn good. I could get used to it.
Thanks to Lars Thomsen at Trail Head Cyclery for the best loaner ever.
I think the Stumpy 6Fattie can be a great enduro race bike. Especially in skilled hands and certainly with the new GRID plus tires. I've been riding my FOX-equipped Stumpy6F for light DH, and it is insanely fast. I'm PRing my local climbs on the same setup. This is a great all-around bike!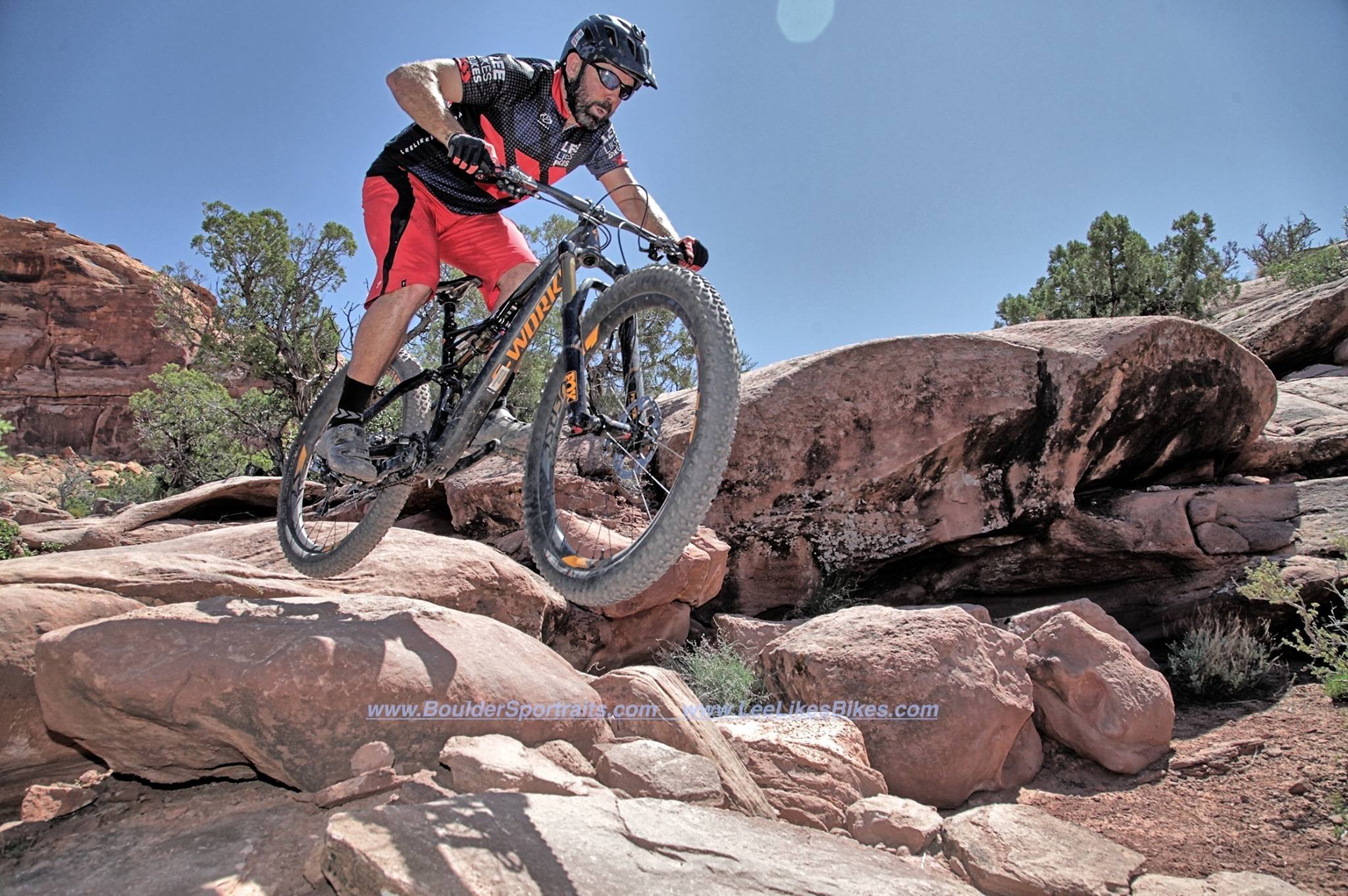 That's pretty enduro, right? Captain Ahab in Moab, UT.
Guys like Curtis Keene say they need full on DH casings for enduro racing. That's why Curtis isn't racing plus tires. But I'm no Keene, and my Stumpy6F is working great for me.
Lee
UPDATE Aug. 16 2016:
The 2017 Enduro has been announced! This is a bike for big-time, heavy duty trail riding and enduro racing. Perhaps more bike than most people need but certainly enough for all but serious DH. Compared with the Stumpy, it's burlier, slacker and has more suspension travel — and it take plus tires!
https://www.specialized.com/us/en/bikes/mountain/trail/enduro
---
Know more. Have more fun!
Join the leelikesbikes mailing list:
---
https://www.leelikesbikes.com/wp-content/uploads/2018/08/leelikesbikeslogoheader.jpg
0
0
leelikesbikes
https://www.leelikesbikes.com/wp-content/uploads/2018/08/leelikesbikeslogoheader.jpg
leelikesbikes
2016-08-12 10:44:27
2016-08-16 09:46:50
Ohlins suspension and a Stumpy 6Fattie for enduro?