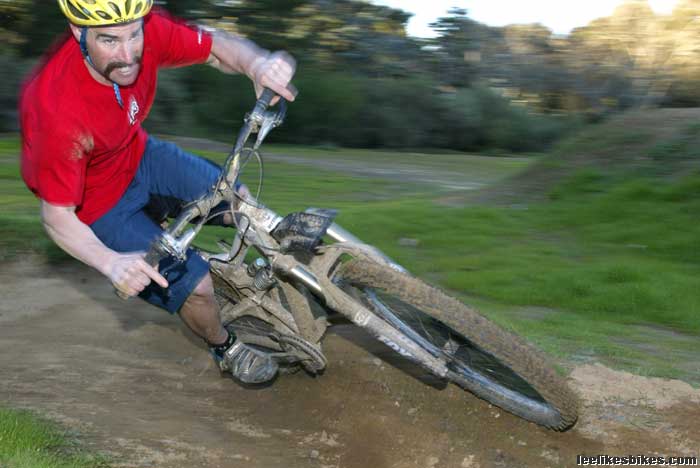 Lee,
Can you do a comparison between the Specialized SX Trail and the Santa Cruz Nomad??? I have gotten out of DH ( too many injuries), sold the DH rig and want an all-mountain that will still be solid. I don't know how many epics I will do but I will be limiting my drops to only around head high. Inseam is short 29 inch, I am 5'6″ and built like a tree. so which bike do you oh guru of the bike suggest??? For right now I am living in the Midwest!!! Wow I never thought I would say that!!!! West coast transplant!
– John

Gimme some love. Just one click!
---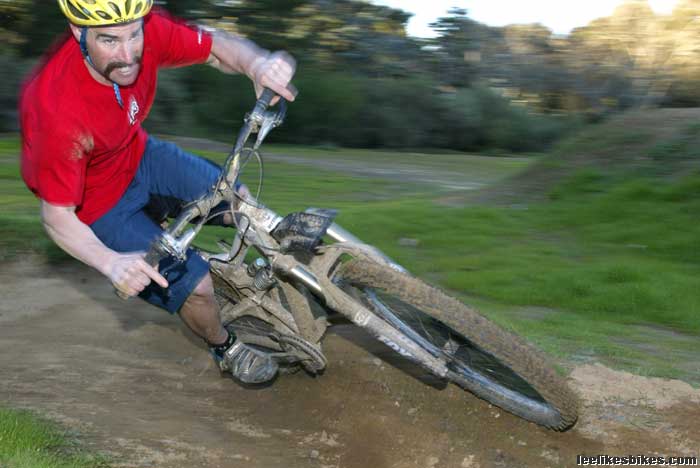 Mark Weir regularly wrings the h— out of his Nomad. He races the thing in XC, and he PINS downhills like the pro DHer he is. If a Nomad works for this brute, it'll work for anyone.
Hey John.
I'd put those bikes in different categories.
Santa Cruz Nomad – 6″ all-mountain bike. Pretty even mix of up and down, with an emphasis on pinning it down. It's made for trails and small/smooth stunts.
Specialized SX Trail – 7″ light freeride bike. It works fine on the climbs, but it's heavier and plusher (especially with the stock coil shock). A lot of Canadians use this bike at Whistler and the Shore; it's pedal-able, but it truly rips descents and handles the big stuff.
If you're smooth, I think you're better off with an all-mountain bike like the Nomad (or Enduro). It'll descend, jump and drop like a champ, and it'll cover ground much more efficiently than a freerider.
I'm a big Enduro fan. I dig the long top tube, short stays and neutral suspension. With light tires, my 2005 S-Works Enduro is a big XC bike; with heavy tires, it's a mini DH bike.
That said, all modern 6″ bikes work really well. Specialized, Santa Cruz, Giant, GT, Trek, Kona, Norco, etc. Find one you like at your local bike shop, then rip it!
Have I said BRAAAP?
— Lee
BTW: If you go Specialized, it sounds like you'd prefer an Enduro over the new Enduro SL, which is more XC-oriented.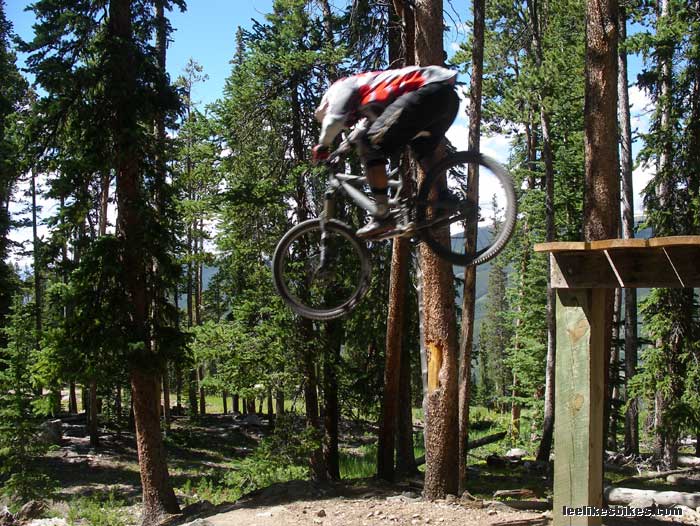 This is an Enduro drop: about seven vertical feet (with perfect technique). My 2005 S-Works Enduro is all over it.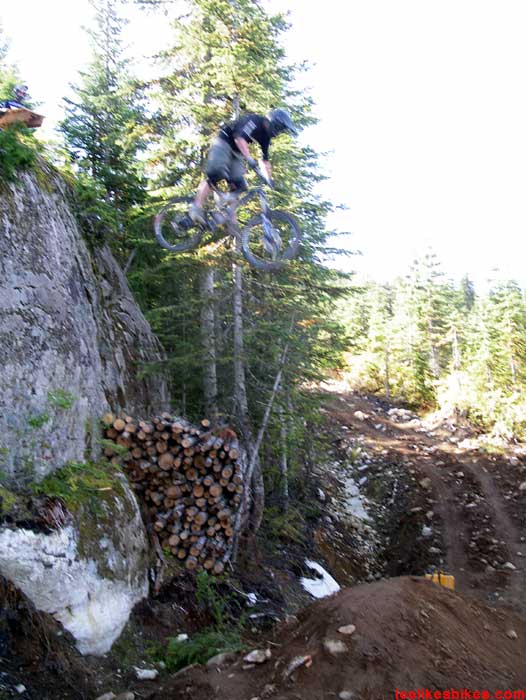 This is an SX Trail drop: about 20 vertical feet, as executed by Jeff Bryson at Whistler.
https://www.leelikesbikes.com/wp-content/uploads/2018/08/leelikesbikeslogoheader.jpg
0
0
leelikesbikes
https://www.leelikesbikes.com/wp-content/uploads/2018/08/leelikesbikeslogoheader.jpg
leelikesbikes
2006-12-29 18:58:19
2006-12-29 20:56:15
Nomad vs. SX Trail?