New tire: Specialized Clutch 2.3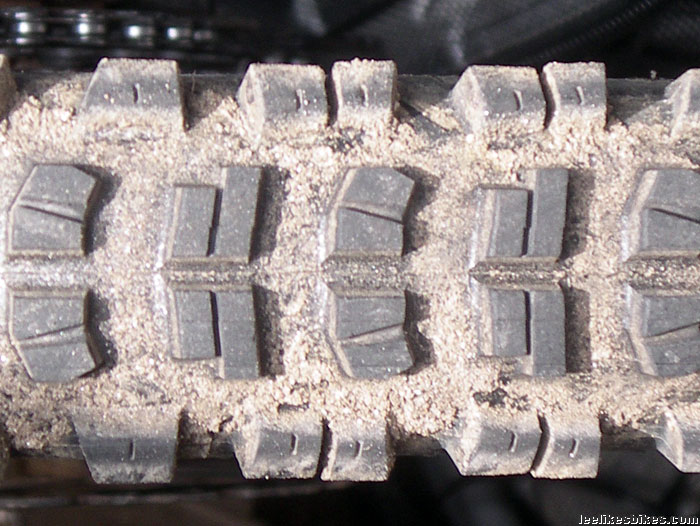 First impression of the Big S's newest all-mountain, braaap-style tire.
Tread
The side knobs are big and exposed, like a Chunder.
The center knobs are paired and siped in both the drive/brake and cornering directions. They resemble a mix between the center knobs of a Maxxis Minion DHR and DHF. They're also reminiscent of the Specialized Pin'it and Pinn'er. You can tell this tire is meant to work on both ends of your bike.
Overall, the tread pattern is very open and edgy, which means the tire should penetrate loose surfaces. The knobs are wide and well supported, which means it should grip and hold hard surfaces.
Compound
The Clutch uses dual compounds: harder in the middle, softer on the sides.
In keeping with the SX casing, the Clutch is a bit softer than a Specialized XC tire and a bit harder than a Specialized DH tire.
Casing
My test Clutches use Specialized's new "SX" all-mountain/freeride casing, which puts the tire weight at 1,000 grams.
The Clutch is also available in a two-ply DH casing with butyl inserts and Umma Gumma Soft compund. That tire weighs a reported 1,250 grams.
This is a pretty big tire; a Specialized 2.3 measures close to a Maxxis 2.5.
Purpose
The Clutch seems like it will work almost everywhere as a high-traction mid-weight all-mountain/freeride tire.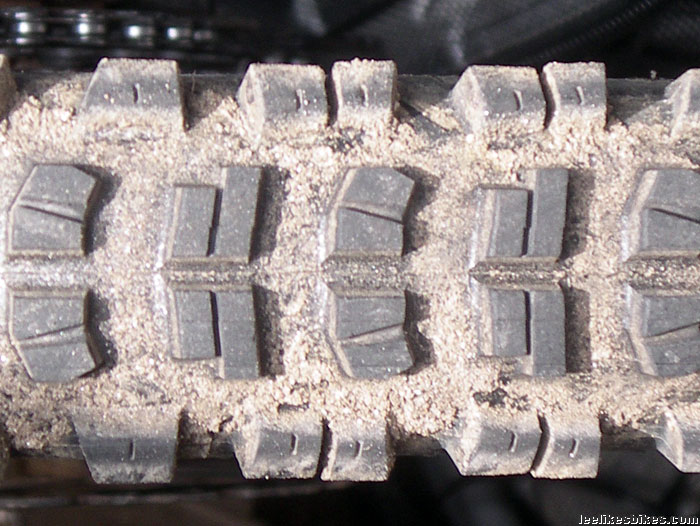 Braaap!
Ride
I rocked the Clutch on my Enduro SL at Left Hand Canyon. It had been raining, and the surfaces included slimy mud, wet sand, slippery rocks/roots and tacky hardpack.
I will not accuse the Clutch of rolling too fast, especially through that mud, but I will say the climbing traction was awesome. The mud cleared very well.
The casing had a nice, damped feel.
The cornering traction was on like Donkey Kong. This is a very confidence-inspiring tire. It feels more aggressive than the Eskar and quicker and more consistent than the Chunder.
I plan to leave the Clutch on my Enduro until further notice. I think it will make a great all-around aggressive tire.
Stay tuned.
---
https://www.leelikesbikes.com/wp-content/uploads/2018/08/leelikesbikeslogoheader.jpg
0
0
leelikesbikes
https://www.leelikesbikes.com/wp-content/uploads/2018/08/leelikesbikeslogoheader.jpg
leelikesbikes
2008-09-12 15:17:32
2008-09-15 13:35:49
New tire: Specialized Clutch 2.3