New Stumpy vs. old Enduros?

Gear related question: How does the new Stumpy compare to the Enduros of yesteryear? 2003 vintage, and 2005-6 vintage? I know you've rawcked them all, and I'm wondering where the new Stumpy fits in, particularly on the strength/durability side.
Sly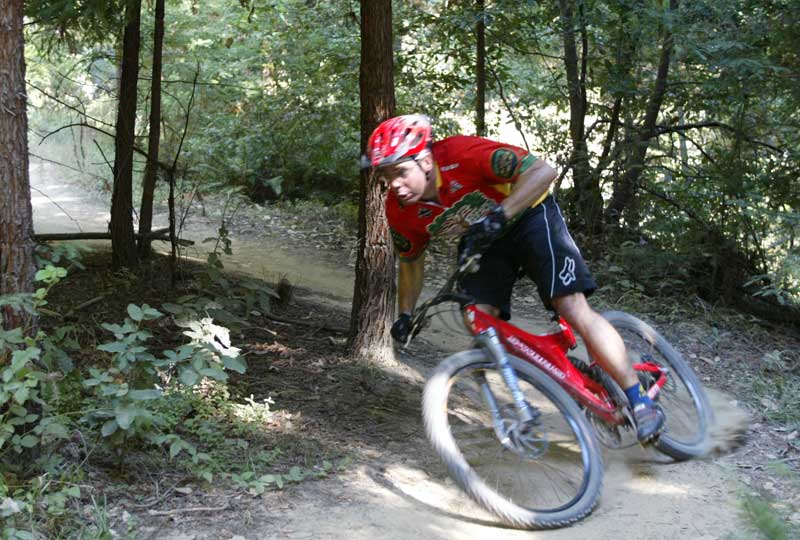 2003 Enduro.
Hey Sly,
Nice question.
I've rocked (rawcked) a long line of Specialized trail/all-mountain bikes:
– 1997 FSR Pro (~100mm travel; still being ripped by my buddy Peter)
– 2002 Enduro (100/130mm travel)
– 2006 Enduro (150mm travel)
– 2007 Stumpjumper Pro Carbon (120mm travel)
– 2007 Enduro Pro Carbon (150mm travel; still riding it)
– 2008 Stumpjumper Pro Carbon (120mm travel)
– 2010 Stumpjumper Pro (140mm travel; current bike of choice)
All those machines are listed only to establish some sort of credibility. I've ridden them all to the best of my ability, which has improved alongside the technology.
Build note: My 2010 Stumpy is built more like an all-mountain bike than a trail bike. It has burly wheels (Sun Charger 27s), meaty tires (Specialized Eskar Control 2.3s) and a short stem (70mm Point One Racing). It currently has a triple chainring, but my chain isn't being cool, and I'm likely to slap a Gamut dual ring chain guide on there.
Comparing the 2010 Stumpy to the 2003 and 2006 Enduros:
Travel: Stumpy is right in the middle.
Geometry: The 2010 Stumpy is similar to the 2006 Enduro, which, after being PUSHed, is still one of the best-riding bikes I've ever experienced.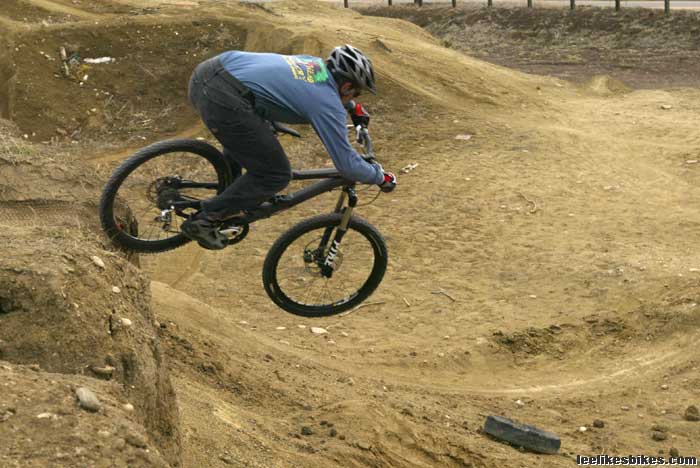 2006 Enduro.
Durability: It's too soon to say. But the bike feels solid, and Specialized isn't gonna make a new bike weaker.
Rear suspension: The Stumpy feels more supple at the top of the travel, and it has a nice ramp-up. I rode DH trails at Left Hand Canyon pretty aggressively the other day, and while the shock used full travel I don't remember any kind of clank or horrible violence.
Feel: The Stumpy feels lighter (which it is) and also stiffer and more precise from a lateral braaap standpoint.
Overall: It all comes down to how your bike and body perform together. I only have a handful of rides on the new Stumpy — from smooth trail to DH gnar — and it's already fitting me well. I'm climbing just fine, and I have yet to find the braaap limit.
And consider: I have a splendid 2007 Enduro, and I currently see no reason to ride it when I can rock the 2010 Stumpy. A 2010 Enduro should be coming soon; that'll be an interesting comparison.
— Lee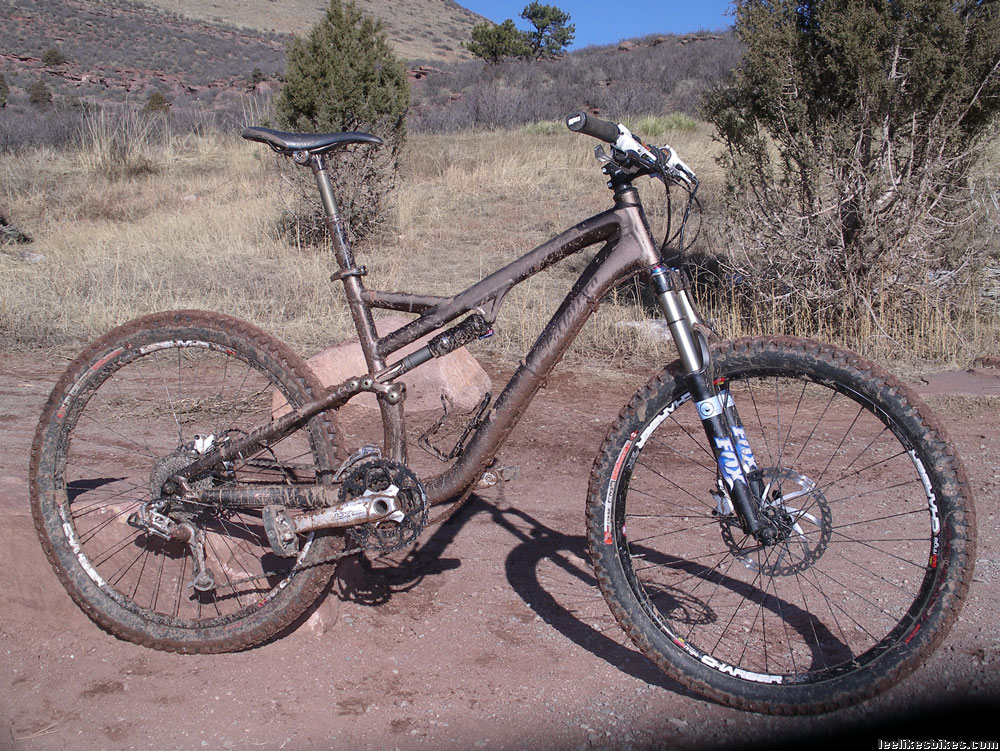 2010 Stumpjumper.
From the archive:


Dr. Jim Norman pilots a 2002 Enduro down Santa Barbara's [in]famous Tunnel Trail. Jim now does OEM for Fox Racing Shox.
---
Know more. Have more fun!
Join the leelikesbikes mailing list:
---
https://www.leelikesbikes.com/wp-content/uploads/2018/08/leelikesbikeslogoheader.jpg
0
0
leelikesbikes
https://www.leelikesbikes.com/wp-content/uploads/2018/08/leelikesbikeslogoheader.jpg
leelikesbikes
2010-03-16 12:05:18
2010-03-16 12:05:18
New Stumpy vs. old Enduros?