Measurability of the Pump Up The Base training program?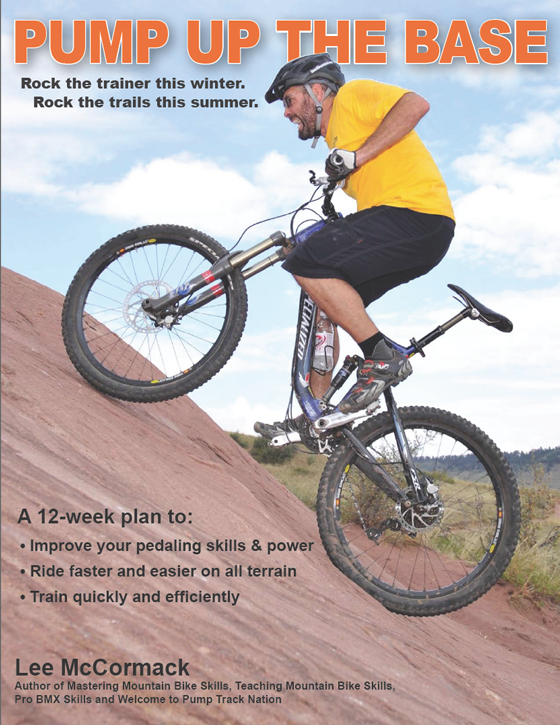 Hi Lee
I was wondering about your Pump Up the Base program. Have you developed any indicators of training progress? Any sort of approximated chart of how much output one ought to be delivering? I don't care how scientifically accurate it would be, knowing you I make am sure that you have enoug base of references. I just need some good point of reference and I am generally interested in your spinning. What I need is 1. A measuring tool. 2.Training program for pedalling that will compliment my lifting of metal objects.
Cheers!
Wacek
---
Wacek!
Indicators are built into the program. The program tells you how to test your threshold power then calculate your Sweet Spot range, which is what you use for the longer intervals.
– How much power can you maintain for a long period? As the workouts get longer, can you maintain (or increase) your power?
– How much peak power can you hit? 1,000 watts? 1,400? 1,800?
This is easiest to measure with a power meter, but you can also use speed, either on the trainer or in the real world.
Pump Up the Base is extremely effective, not only for sustained and peak power, but also for the pedaling techniques that make more power with less effort.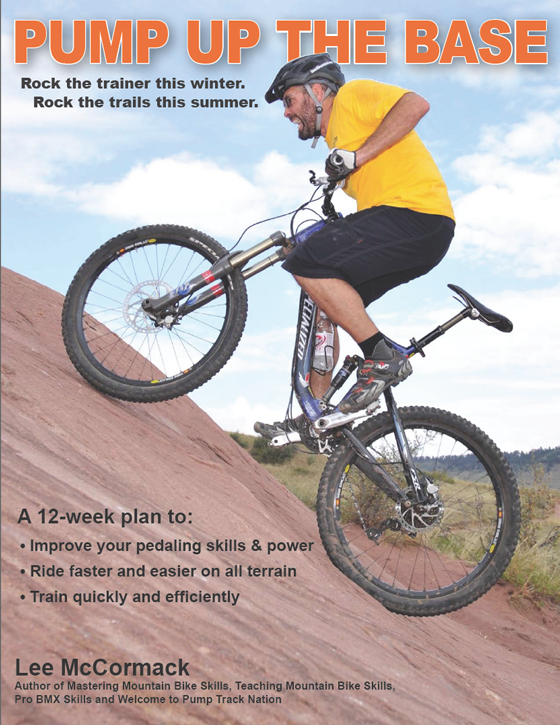 Since I started:
Sustained power is up from about 200 watts to 300 watts.
Peak power is up from 1,000 watts to a personal best of 1,800 watts. 1,500 watts is repeatable.
Don't take my word for it
Jim Rusnak just posted this report on the Lee Likes Bikes MTB School Facebook group (please join us).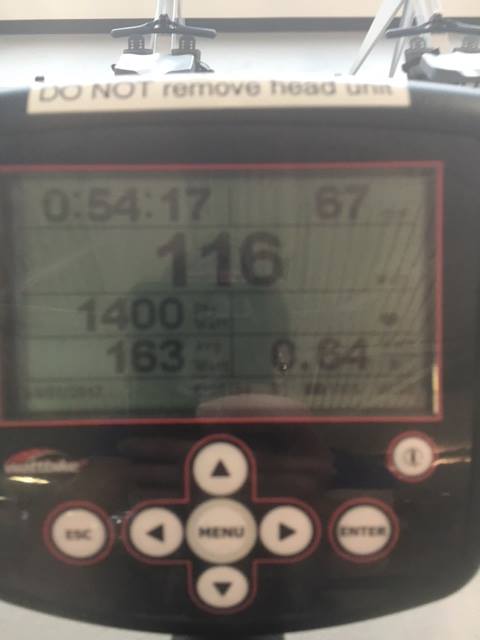 Today I hit a milestone with Pump Up the Base — I hit 1400 watts on one of my five-second sprints. It was my first time to hit 1400 after regularly hitting 1300+ last year.
I am currently on my fourth season of PUTB, and today's workout was week 4, workout A. I actually repeated the workout from last week because I was only able to train one day last week due to the holidays.
Last week's workout really wore me out, so I tried a different approach today:
I allowed myself a slight recovery period after the sprint. Last week after the sprint, I tried to hold on and keep my RPMs/Wattage around 90/200-230. By the third interval, I was gassed. Today, immediately after the sprint, I dropped to about 75-80 RPMs/160-170 watts, then built my way back up to 85-90 RPMs/220-230 watts. I think I still may have hit it too hard for the first three sweet spot intervals, because the last two sweet spot intervals were murder. Maybe I'll try to take the first couple intervals easier going forward for a more even result throughout.
Despite giving myself that little recovery after the sprints, my average speed was greater this week compared to last week (20.7 mph vs. 20.2 mph); my average wattage over 1 hour, 2 minutes this week (including warm-up, sweet spot intervals, easy intervals, and cool down) was 161, compared to 155 last week; my peak wattage this week was 1400, last week 1386.
My wattage for each of the sprints was over 1350 — including a couple around 1375.
Even with the higher metrics today, I was a lot less exhausted at the end of the workout
Last year, for this same workout, I rode 19.9 mph, 151 average watts and 1331 peak watts. Nice improvement from year to year!
So what did I learn from all this?
PUTB works. This was all on a stationary trainer bike, so I'm guessing the numbers are a little inflated vs. a real two-wheel machine on the road, but this is the same equipment I've been using for three seasons, so I'm confidence I'm making progress.
I have a tendency to start too hard and get gassed. When riding with my buddies, I need to start easier, build my pace and then cruise, and I might not get dropped so much on all the climbs. This confirms a couple things I played around with this summer.
If you made it this far, thanks for reading. Hopefully you can take something from it. And thanks, Lee!
We're talking about $15
Fifteen bucks to 1) not go crazy this winter, 2) get in great shape, 3) embrace pedaling as a skill and 4) enjoy your riding a whole lot more.
Come on man, step up to Pump Up the Base.
Lee
---
Know more. Have more fun!
Join the leelikesbikes mailing list:
---
https://www.leelikesbikes.com/wp-content/uploads/2018/08/leelikesbikeslogoheader.jpg
0
0
leelikesbikes
https://www.leelikesbikes.com/wp-content/uploads/2018/08/leelikesbikeslogoheader.jpg
leelikesbikes
2017-01-04 09:17:25
2017-01-04 09:17:25
Measurability of the Pump Up The Base training program?