Manualing and hopping a Specialized Fuse
Lee
How well does the Fuse manual and bunny hop? I ride a Chromag 26″ Hard tail. It is a great bike to mix in some trials type moves. The down side is the 27.2 dropper seat post options. The Fuse looks like the best of both worlds with the traction it has.
Thanks
John
---
John,
Thanks for reaching out.
My 2016 Specailzied Fuse Pro (for which I paid my own money) is a nice all-around bike. See Specialized Fuse Pro Ride #2.
I've ridden it on trail, pump track, slalom course and slopestyle. It manuals and hops just fine. As a matter of fact, being a hardtail, it hops fantastically easily over rocks on trail. I plan to shred it on trail tomorrow, as a matter of fact.
If you're into numbers: The Fuse's chainstays are 430mm long. That's the same as the legendarily short Enduro 29 (which manuals like crazy) and probably about 10mm longer than your current bike.
Compared with a "26 regular" hardtail, a 27.5 plus hardtail will likely be less quick and agile. Keep in mind that "quick" and "agile" are often euphemisms for "sketchy" and "hard to ride." The Fuse is anti-sketchy and very easy to ride. When I take my wife on trail this summer, she'll be on the Fuse.
Tomorrow, if all goes well, I'll be manualing and hopping my Fuse all over Heil Ranch here in Boulder, CO.
Braaap!
Lee
Sorry about the lack of action photos. Busy writing the third edition of Mastering Mountain Bike Skills plus other stuff to be announced soon.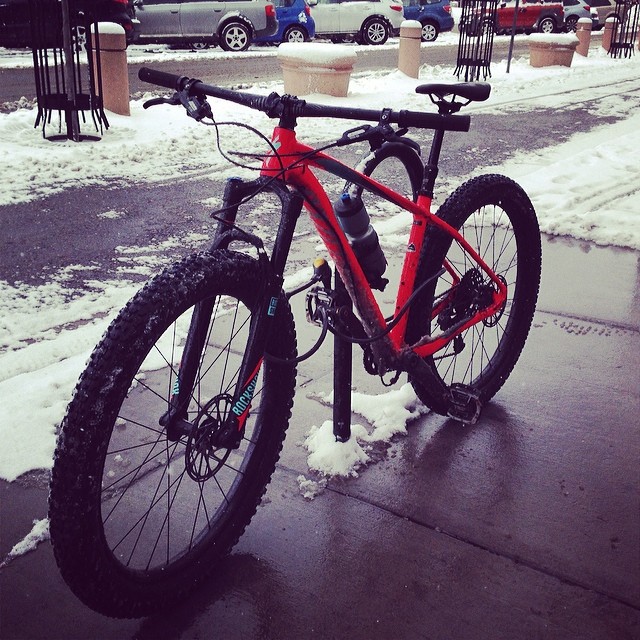 ---
Know more. Have more fun!
Join the leelikesbikes mailing list:
---
https://www.leelikesbikes.com/wp-content/uploads/2018/08/leelikesbikeslogoheader.jpg
0
0
leelikesbikes
https://www.leelikesbikes.com/wp-content/uploads/2018/08/leelikesbikeslogoheader.jpg
leelikesbikes
2016-04-14 16:06:12
2016-04-14 16:06:12
Manualing and hopping a Specialized Fuse