License question: Australian racing in Colorado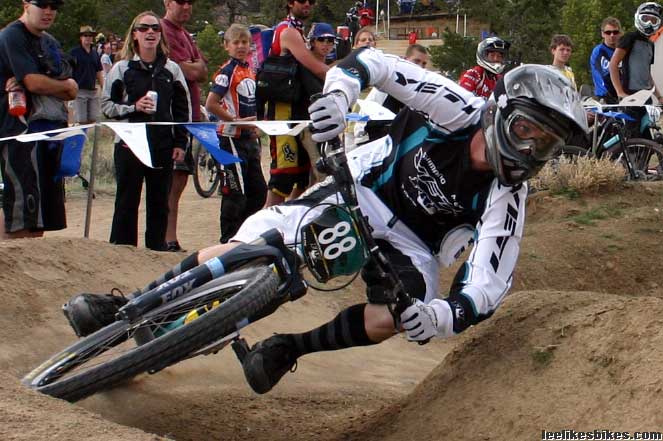 Hi Lee,
I'm coming from Australia to ride and race in CO in May. I'd quite like to race the Chalk Creek Stampede. Am I able to get a temporary license or will I need to have an international license at the time?

In Australia we have Sport class, Expert then Elite. I'm not sure which classes you guys race. Last mountain cross and slalom I did, I rode sport. I guess I'm around high sport low expert. I can look after myself on a bike so I'd rather not race in a beginner class.
Can't wait to ride that place.
Chris
This might be a good opportunity to thank you for doing what you do. I bought your book and loved it! The book totally stepped my riding up. I also bought your e book and built myself a little pump track — some of the best riding I've ever done.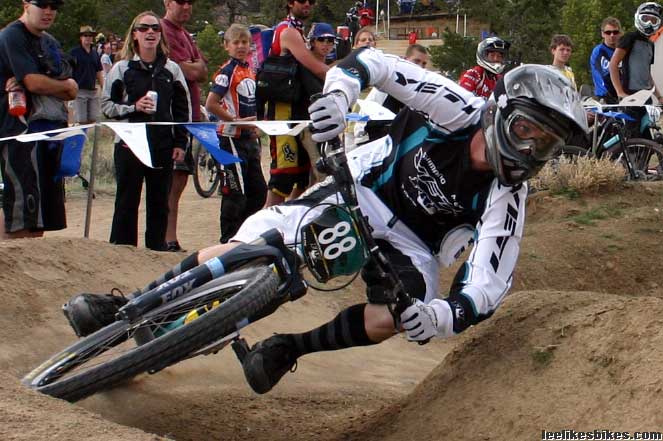 The Nathrop dual slalom course is awesome. Don't worry: Chris Boice is a few levels above Sport.
Hey Chris,
I love these kinds of questions, because they force me into the USA Cycling rule book, which is like getting to know an insane person. Sort of like Silence of the Lambs, but with Lycra.
Findings:
– If you want to race Expert or higher, you need an "international license from another national federation that is affiliated with the UCI."
– You can buy a one-day membership for the beginner or sport class.
Remember this in case you have to tell the USA Cycling official:
1) The 2008 Mountain Bike Racing Rules does not mention one-day licenses. Not one word.
2) The 2008 USA Cycling Release Form AND One Day License Application does not specify that you must be a U.S. resident.
So it looks like you're good to go. The folks at Nathrop — Keith and Taff — are very cool. They will be stoked to have you.
You will love the courses. If you see me, say hi.
— Lee
---
https://www.leelikesbikes.com/wp-content/uploads/2018/08/leelikesbikeslogoheader.jpg
0
0
leelikesbikes
https://www.leelikesbikes.com/wp-content/uploads/2018/08/leelikesbikeslogoheader.jpg
leelikesbikes
2008-02-18 18:45:04
2008-02-18 20:38:57
License question: Australian racing in Colorado