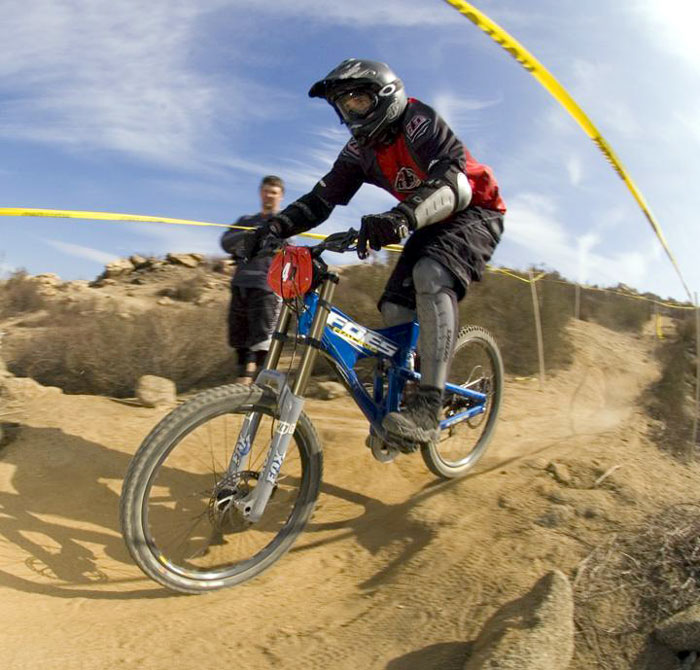 Just got a note from Jason in SoCal. Last fall I coached him and some of his teammates, and this winter they killed it at Southridge.
The more you click, the more I can post. Lee Likes Groceries dot com!
---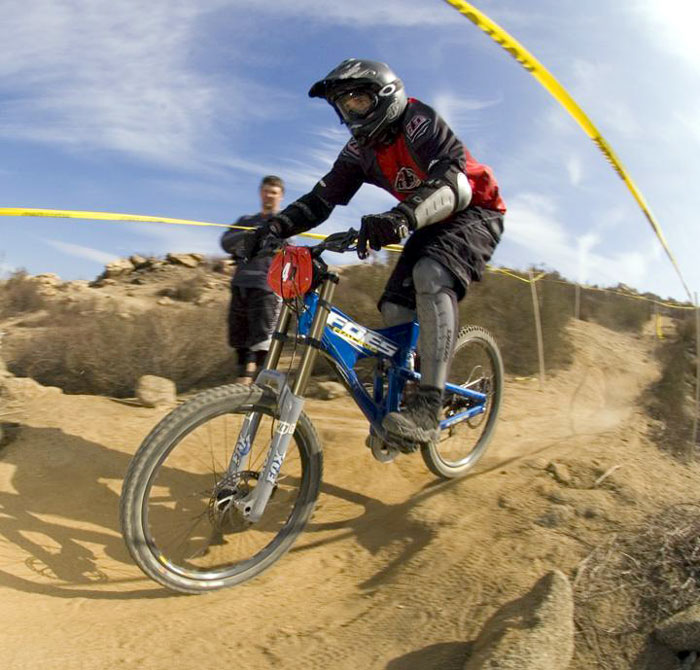 Jason rocks the race style.
Hey Lee,
Hope all is well (and thawed out) on the Front Range. We just finished up the Winter Series here at Southridge, and the Incycle team did pretty well. Guys that were at the clinic last Sept. finished as follows:
Curtis- 1st overall Spt Men 35-44
Chris- 2nd overall Exp Men 45-54
Joe- 6th overall Vet Pro
Myself- 3rd overall Vet Pro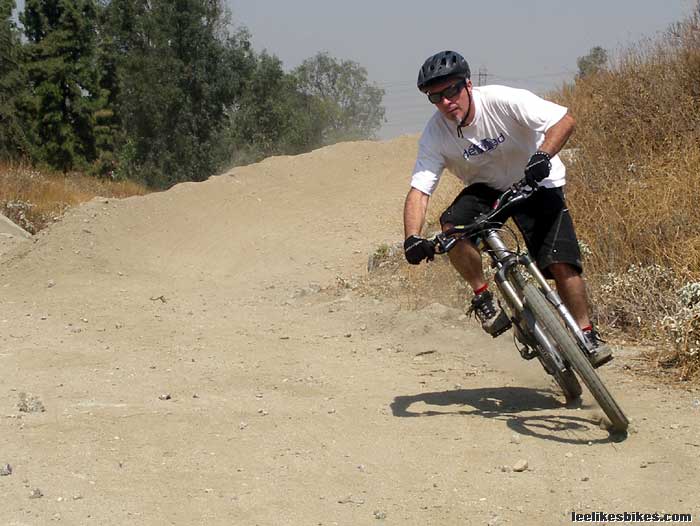 Chris rips it at our clinic last fall. He finished the series 2nd in his expert class.
The other guys that attended have either dropped off the face of the earth, or have been injured, with the exception of Frank, who moved up to the Sport class, and is improving.
Dude, the Vet Pro class is killer, our times have been knocking on the door of the Semi-Pro's! The last race of the Series was my best finish, a 2nd, and yet it felt like my worst race run of the year. I was getting a little frustrated with feeling like I was playing it really safe in my race runs, and decided to just let it hang out (not my riding style). The course was not technical in the sense of rocks, but very off camber, rutted and loose. My feet were flying everywhere! It felt like I could not get on the pedals out of the corners, and yet, I ended up 2nd, less than one second out of 1st! My time was around 7th or 8th in Semi's, out of about 25 Semi-Pro's.
Needless to say, I feel like I have, and still am, learning a ton from the clinic last Sept. Next weekend is the 1st of 2 races for the CA State Championships at Woodward West, and FYI, I plan on winning! Actually, cocky is not my style either, but sometimes it's fun, especially with my bro racing the same class as me now.
Hope all is well with you. I'm going to be out in your area in July, perhaps a ride is in order? If not, at least a little info on a tender chunk of trail?
BRAAAAAAAP!
Jason
---
Jason, right on!
Here's the Incycle/LeeLikesBikes history:
www.leelikesbikes.com/clinic-success-rippin-in-fontana.html
https://www.leelikesbikes.com/wp-content/uploads/2018/08/leelikesbikeslogoheader.jpg
0
0
leelikesbikes
https://www.leelikesbikes.com/wp-content/uploads/2018/08/leelikesbikeslogoheader.jpg
leelikesbikes
2007-03-29 09:35:51
2007-03-29 09:36:25
Incycle Race Team update