"I was ripping down the slalom track, and it was fantastic"
From a recent kung fu skills student:
I took the Lee Likes Bikes four-hour enduro/advanced trail riding class at Valmont Bike Park in Boulder over the weekend, and within the first hour felt that my money was well spent.
---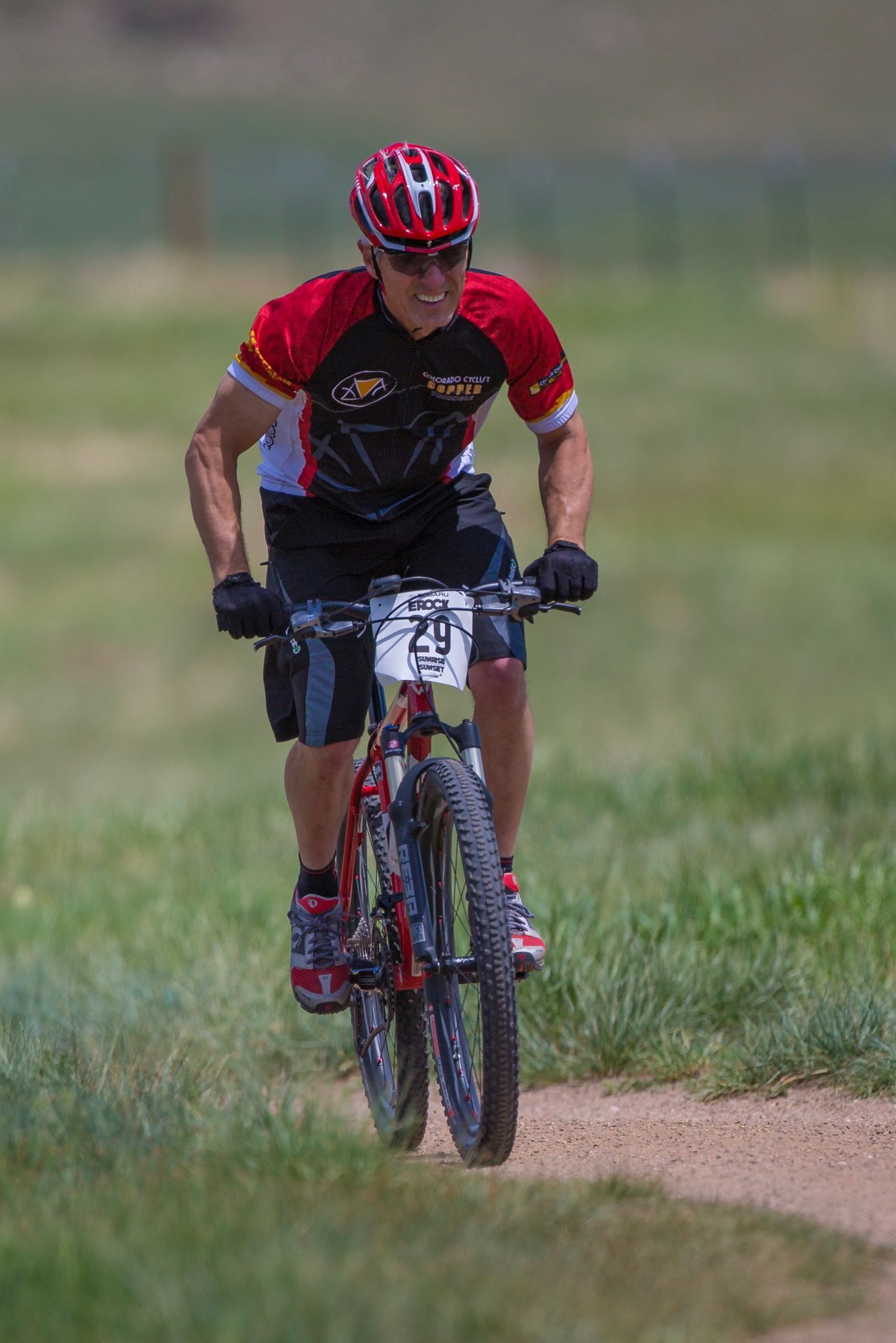 My confidence has increased and, more importantly, I believe I'm a safer mountain biker now then I was before his course. I have been mountain biking for about four years and so many times found myself lying on the ground wondering what just happen and questioning how I could have fallen on a turn. I have often been in the middle of a turn and felt off balance or as I call it, out-of-whack.
I needed the most help with "proper body position on the bike" and teaching this skill is where Lee really shined. Lee's process works; he started us off with proper body position on the bike while we did turns in a parking lot. He explained proper body position, he demonstrated it, told us why it works, and then watched us and gave us personal feedback that was invaluable. Looking back, what he taught me was how to be safe on the bike and how to properly turn and stop. We also practiced panic stops. He got to the fundamentals on how the body works, how the bike works, and the physics of putting both of them together. It was unbelievable what I was able to learn in a short amount of time.
Then there was the fun part practicing on the pump track and slalom course. At first when going over the bumps and the tight turns, I was out of whack, felt off balance, and a little uncomfortable. Lee was watching me and he knew I was having difficulty going over the humps. He walked with me on the track without the bike and told me where at this part of the bump my head should be, how my legs should be bent, and how my arms should be straight with a light grip on the handle bar. He explained how I should be positioned going up to the bump, at the top of the bump and going over it. It was perfect, it just clicked; the light bulb came on. I got on the bike and did exactly what he told me, you should have seen the smile on my face. It just felt right. It felt comfortable and I was not intimidated at all.
Looking back, I felt safer and have more confidence in my abilities. I was ripping down the slalom track and it was fantastic. One individual coming down the track after I just finished said that I was smiling too much. I told him there is no way I would have been able to do this without Lee's clinic. He showed me exactly what I was doing wrong and dial me in. I have read many books and understand what I should do but I'm also smart enough to know reading about it and doing it are two distinct concepts. Lee showed me what to do, and he allowed me to experience how it feels to approach a sharp corner and navigate it correctly. He showed me what to do coming out of the turn and that was exactly what I needed to learn.
I wish I would have taken this course four years ago because I probably would not have all of the scars on my legs today. My hat is off to Lee and I'm going back to see him and have him show me how to property jump and climb over rocks with confidence. That is next on the agenda. Again my hat is off to Lee and I will end by thanking him and saying what an incredibly skilled mountain bike instructor he is.
Dr. Armand Boudreau
---
Thanks Armand!
Learn more about Lee Likes Bikes skills clinics >>>
---
Know more. Have more fun!
Join the leelikesbikes mailing list:
---
https://www.leelikesbikes.com/wp-content/uploads/2018/08/leelikesbikeslogoheader.jpg
0
0
leelikesbikes
https://www.leelikesbikes.com/wp-content/uploads/2018/08/leelikesbikeslogoheader.jpg
leelikesbikes
2014-06-04 09:12:51
2014-06-04 09:20:27
"I was ripping down the slalom track, and it was fantastic"