"I want to build the next Whistler"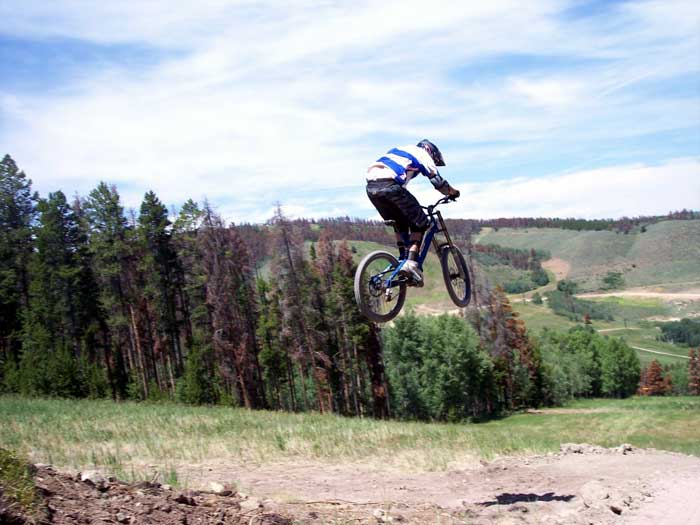 Lee,
I recently moved to a small mountain resort town to work for the local ski hill. The ski area itself is mostly on forest service land. They seem to see bikes as a pest, especially with all the "renegade trails" being built on the hill by riders who are tired of no real access other than one old mining trail.
How do I get the ski area's backing to not only lobby the forest service, but to open a lift and maintain some trails. I know the guy in the company who could make it happen, but he wants a "master plan" for the forest service. How do I turn this place into Whistler.
Speaking of which, they told me we would need a bike patrol. Yet, most of the places I have ridden downhill at in this region didn't seem to have this. Why?
Thanks,
GP
Hey GP,
You're in for a lot of work.


Before the after. Sam Hill in bounds and between the tape at Snow Summit.
Not making a good impression
Overall, downhill mountain bikers have not impressed the U.S. Forest Service. Renegade trails are rampant in and around ski areas. One argument for legal trails is, "If we build good trails, nobody will build bootleg trails." The thing is, the trail network has to be pretty amazing to deter certain riders from building their own stuff. Once you get to the 50-foot booter level, it's hard to find public trails that suit your fancy.
Snow Summit, CA, the former nexus of American downhill, was closed to downhill bikes because of renegade trails. Yeah, there was also a big liability suit, but I was told point blank that the area was going to close to DH bikes anyway. The Forest Service was pissed!
I suppose Whistler might be only resort without bootleg trails. Oh, and Silverton Mountain in CO, which was designed by Josh Bender. That place is sick, and it's only open two weekends a year.
Lots of red tape
The Forest Service is no joke. They are very serious about protecting public lands. Keystone, CO added several new trails last year, and the bike park director told me it was a monumental process.
Last summer we built a park at SolVista Ski Area in Colorado. SolVista is on private property, so were able to build anything we wanted.
Whistler, being in Canada, doesn't have to deal with the Forest Service. Canada also has a less cutthroat liability climate than the United States. Fact is, you will never build a Whistler in the United States, especially on public land.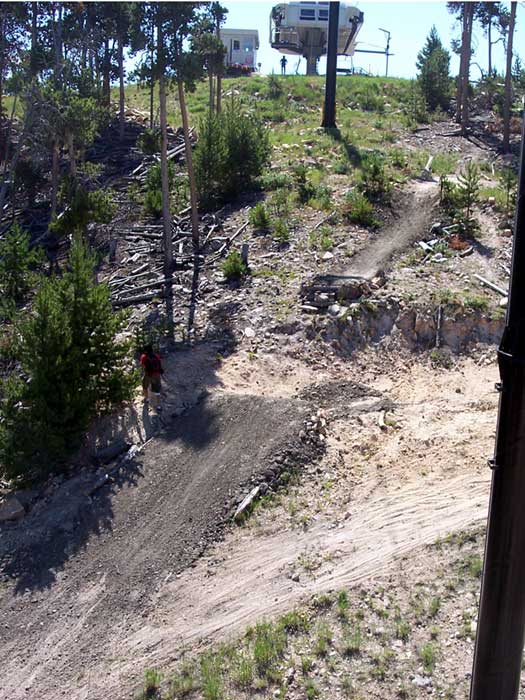 SolVista. Big step-down off the starting line.
It's a business
If you want your resort to provide lift access to downhill trails, you have to make a business case. Trails can be built and maintained by volunteers, but it costs money to run a lift — not to mention parking, bathrooms, staffing and safety. That's where the bike patrol comes in; your bosses want to be as protected as possible.
Sit down and project the cost and revenue of all this. It won't take long to realize there isn't much money in downhill mountain biking — even if you have huge numbers of riders. Back when Snow Summit was running, the entire summer's ticket sales equaled half of a busy Sunday in winter.
And here's the punch line:
Whistler, BC; Snowshoe Mountain, WV; Mammoth, CA and Winter Park, CO all have thriving bike parks, and they are all owned by Intrawest. Intrawest is not a mountain biking company. It's not even a skiing company. It's a real estate company.
At all of these resorts, the mountain biking operations exist to add year-round value to the homes and condos. When you're selling million-dollar properties, running a lift is a justifiable expense.
We got lucky at SolVista. They are building a new phase of homes, and the developer is a mountain biker. He was open to the idea of a park, did some research, found me, and the rest is history. SolVista didn't even charge for lift tickets last year. Why charge $20 when you can sell a stoked family a second home?
So back to you
I'm not trying to dissuade you. I'm just trying to give you some perspective. If you want to rock this thing:
– Start with the business case. If your resort sells real estate, so much the better. Justify the park however you can: Helping local youths, saving the souls of road bikers, whatever. Get your guy on board. You need a champion high in the organization.
– After you get internal buy-in, start pursuing the Forest Service. Make friends with someone there. He or she will tell you what your master plan must include.
– When you get that far, build a team of dedicated people. Make sure you have the full support of all the decision makers. Answer their questions and address their concerns.
Building SolVista was relatively fast and easy, but the process still took about a year. I spent eight months on the phone, at lunch meetings, in board rooms and writing proposals. Once we signed the contracts, building the trails was the easy part.
Good luck,
— Lee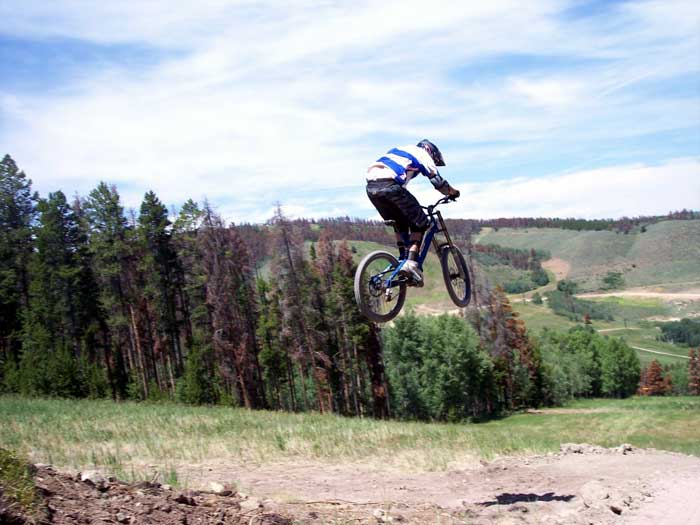 To build a booter like this, you gotta have buy-in at the top of the organization. SolVista.
IMBA has lots of info on this stuff.
---
https://www.leelikesbikes.com/wp-content/uploads/2018/08/leelikesbikeslogoheader.jpg
0
0
leelikesbikes
https://www.leelikesbikes.com/wp-content/uploads/2018/08/leelikesbikeslogoheader.jpg
leelikesbikes
2008-02-02 13:34:13
2008-02-02 13:35:29
"I want to build the next Whistler"