How does an Australian dad get an Enduro SX?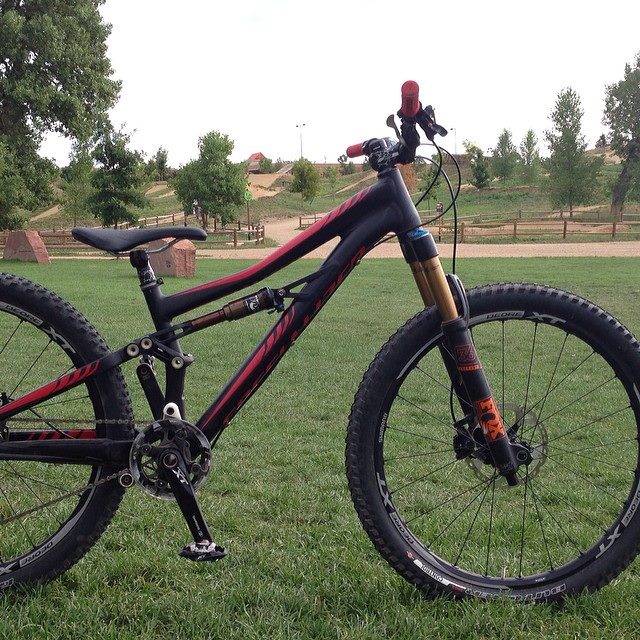 Hi Lee,
 
Couldn't help but notice you have an Enduro SX slalom bike. How does one go about getting a frame?
 
All my riding life I've dreamt of a full suspension slalom bike. I still don't really know what I'd do with it, but I still want one.
 
I know they are a few years old now, but they are shrouded in mystery. All the Specialized dealers I've spoken to tell me that I must be thinking of the P.Slope. I'm not. One dealer who is very well connected tells me that he doesn't have access to U.S. stuff anyway – impossible.
 
Last week I was looking fairly seriously at getting a Commencal VIP ABSOLUT SX 26 until I realised it was a 4kg frame and needed DH bottom bracket and hubs. The signature frame of a 120kg superhero, might be a bit much for a 64kg dad to ride in the backyard.
 
Was the Enduro SX only one production run in 2013-2014? Are they available over there? What do you have to do to get one etc?
 
Hope you guys are well,
Chris
---
Chris!
It's always great to hear from you. It was so fun working/riding with you when you visited Boulder from Australia. Dang man you are a shredder!
Specialized has been making Enduro SXes off and on since around 2003. I've ridden every generation, and they get better and better.
I qualified #2 in the 2007 Sea Otter Classic semipro dual slalom on a 2005 Enduro SX, and I would have made the pro show with that time. That was one hell of a day!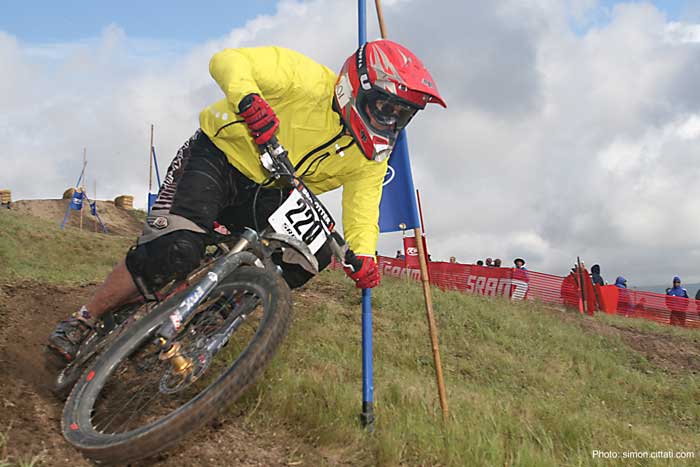 The current bike is insanely good. Every single person who rides my bike loses his mind, and several have bought one. Here is The Precious, completely dialed with Shimano XT brakes, drivetrain and wheels; and a FOX 36 831 fork. The cockpit is also dialed to the millimeter using the RideLogic™ RAD System, so it fits me perfectly.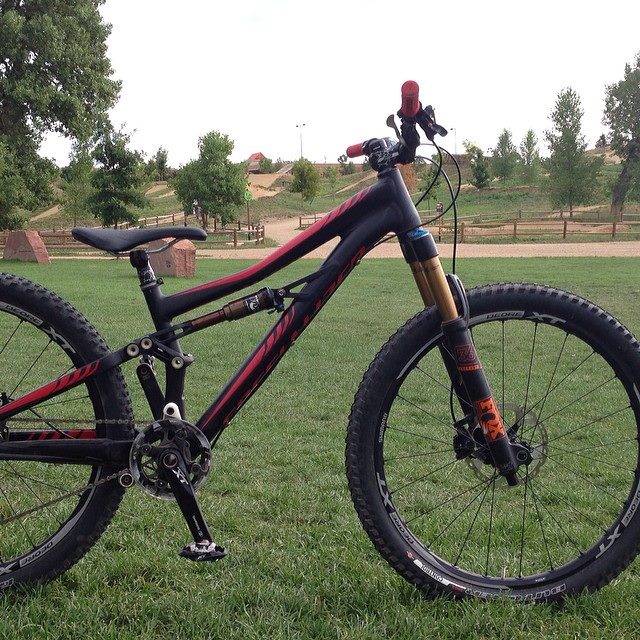 I'm pretty sure they made two runs of the current design. One run of 200 in black (that's what I ride) and one run in silver (one of my clients rides that bike). There might be a few hanging in shops.
The two shops I know carried that model are:
The Fix Bike Shop in Boulder, CO.
Trail Head Cyclery in San Jose, CA.
I would start by contacting them. Please tell 'em I sent you. I'll also post this on Facebook to see if another Specialized dealer has one in stock.
The Specialized P.Slope is also awesome, and I know people who love their Transition Triples. That said, one of my friends who rides a Triple loves my SX so much he's thinking about buying an SX.
Specialized is an extremely competitive, innovation-driven company. When they decide to make a special bike like this, they bring a level of engineering and capital that other companies just can't match. That might be why the Enduro SX is so freaking bad ass. By bad ass, I mean the geometry is perfect for its purpose, the chassis is insanely burly and there for you, and the shock tune is from outer space. Firm and fast and tracking until you make a mistake, then boosh it saves your ass.
LLB Coach Kevin Stiffler has one of the 200 black SXes. He rides it in two formats: 1) Shortie seatpost and light wheels for bike park shred madness. 2) Dropper seatpost and burlier wheels/tires for trail and downhill. Yes, this is his downhill bike. He has several mountain bikes, and the SX is his mega favorite.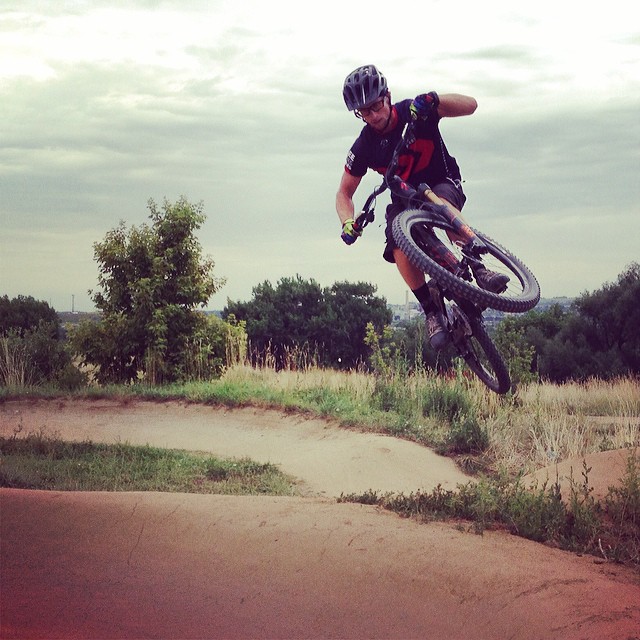 Good luck!
Lee
---
Know more. Have more fun!
Join the leelikesbikes mailing list:
---
https://www.leelikesbikes.com/wp-content/uploads/2018/08/leelikesbikeslogoheader.jpg
0
0
leelikesbikes
https://www.leelikesbikes.com/wp-content/uploads/2018/08/leelikesbikeslogoheader.jpg
leelikesbikes
2017-09-26 07:25:39
2017-09-26 07:32:13
How does an Australian dad get an Enduro SX?