Guerrilla Gravity Trail Pistol vs. Specialized Stumpjumper 6Fattie?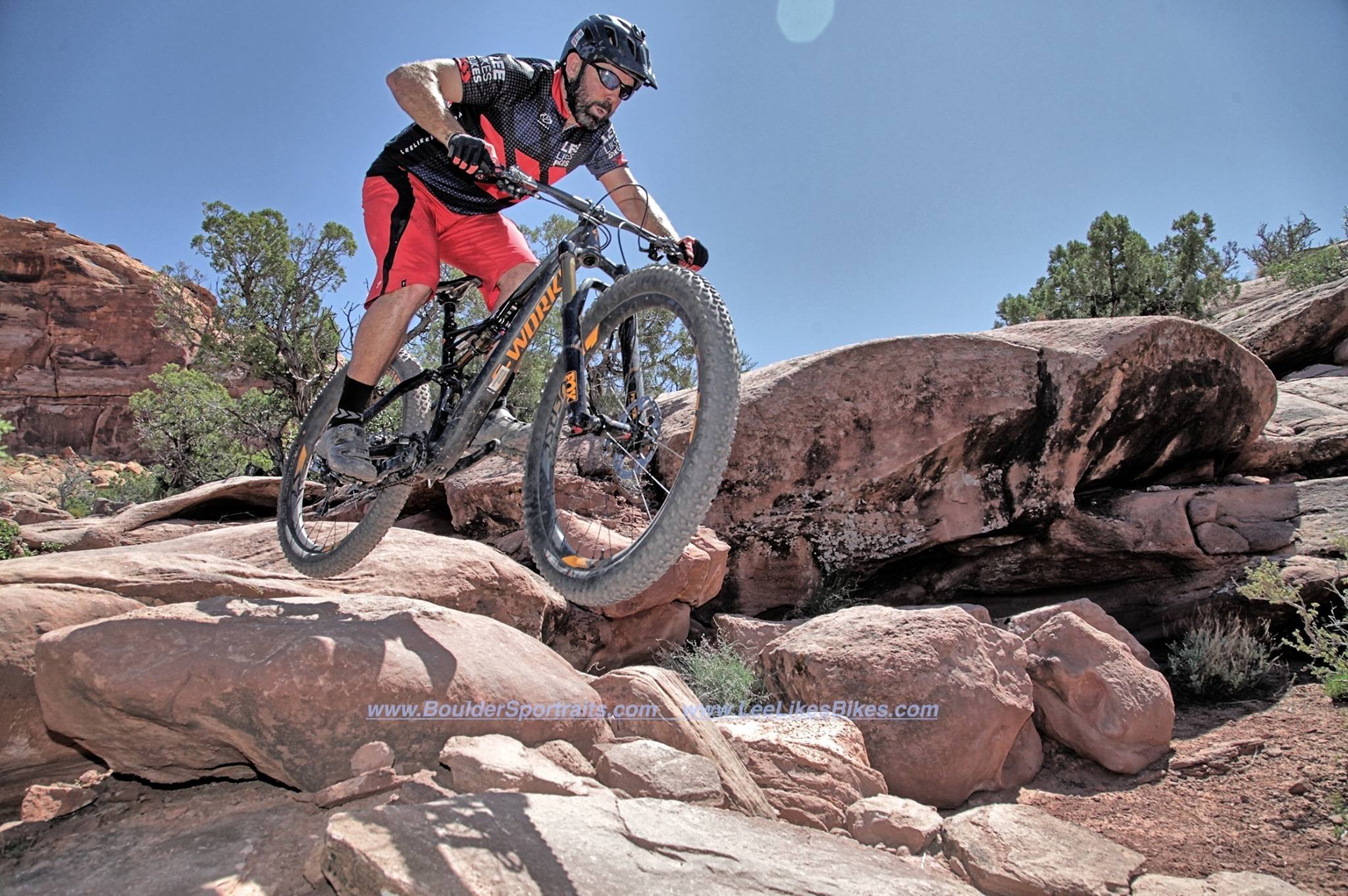 Hi Lee,
I hope you are well and I am not pestering you with this question. Last year I crashed in Downieville on my SC Nomad 3 and broke myself and the frame. SC replaced the frame but with the new Nomad and although it is a great bike it is much more difficult to climb with it. I am considering replacing the bike with either the GG Trail Pistol (setup +) or Stumpjumper 6Fattie, bikes I know you are familiar with. My good friend just bought a Trail Pistol off one of your instructors and loves it.
What are your thoughts; any other bikes I should consider?
Brett
---
Brett,
Thanks for reaching out.
Those are both fun bikes.
In terms of suspension travel, the Guerrilla Gravity Trail Pistol is more analogous to a Specialized Camber than a Stumpjumper.
The terms of geometry, the Trail Pistol is very much like a Stumpjumper.
This puts the Trail Pistol in a special place: short travel suspension with the geometry often found on a mid-travel bike. In my mind this makes the Trail Pistol ideal for two kinds of riders:
1. Beginner and timid riders who want to explore easier trails.
2. Expert riders who want to slay all sorts of trails. Kevin, who your buddy bought the bike from, rides in this category.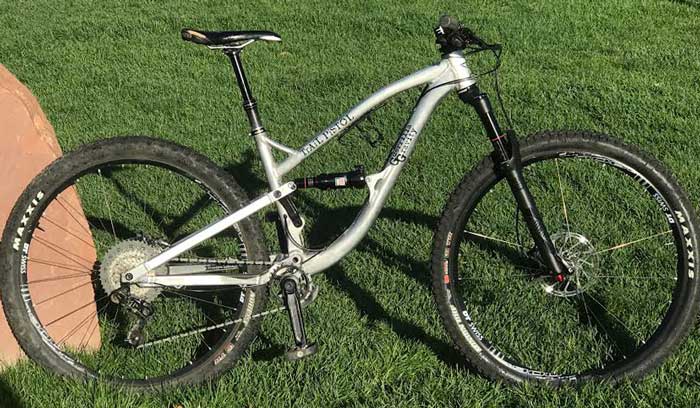 GG Trail Pistol with 29×2.3 tires. Fun.
When you buy a Trail Pistol, you get a well thought out bike from a small company who makes their bikes in Denver, CO. You might also consider the Shredd Dogg, which I really enjoyed. It's more like a Stumpy.
The Stumpjumper is mid-travel bike in its purest form. The entire bike, from the suspension to the geometry to the feel of the wheels, fork and frame, has been optimized to help a wide range of people enjoy a wide range of trails.
The 6Fattie wheels make the Stumpy a crazy-versatile weapon. I've ridden mine at the bike park, on smooth trails, on rough trails and at DH resorts. Heck I even rode it on an Icelandic volcano. This bike is so versatile that I've PRed my local technical climbs, PRed my local technical descents and sold my downhill bike — the Stumpy was faster back to back on the trails I ride at Trestle Bike Park.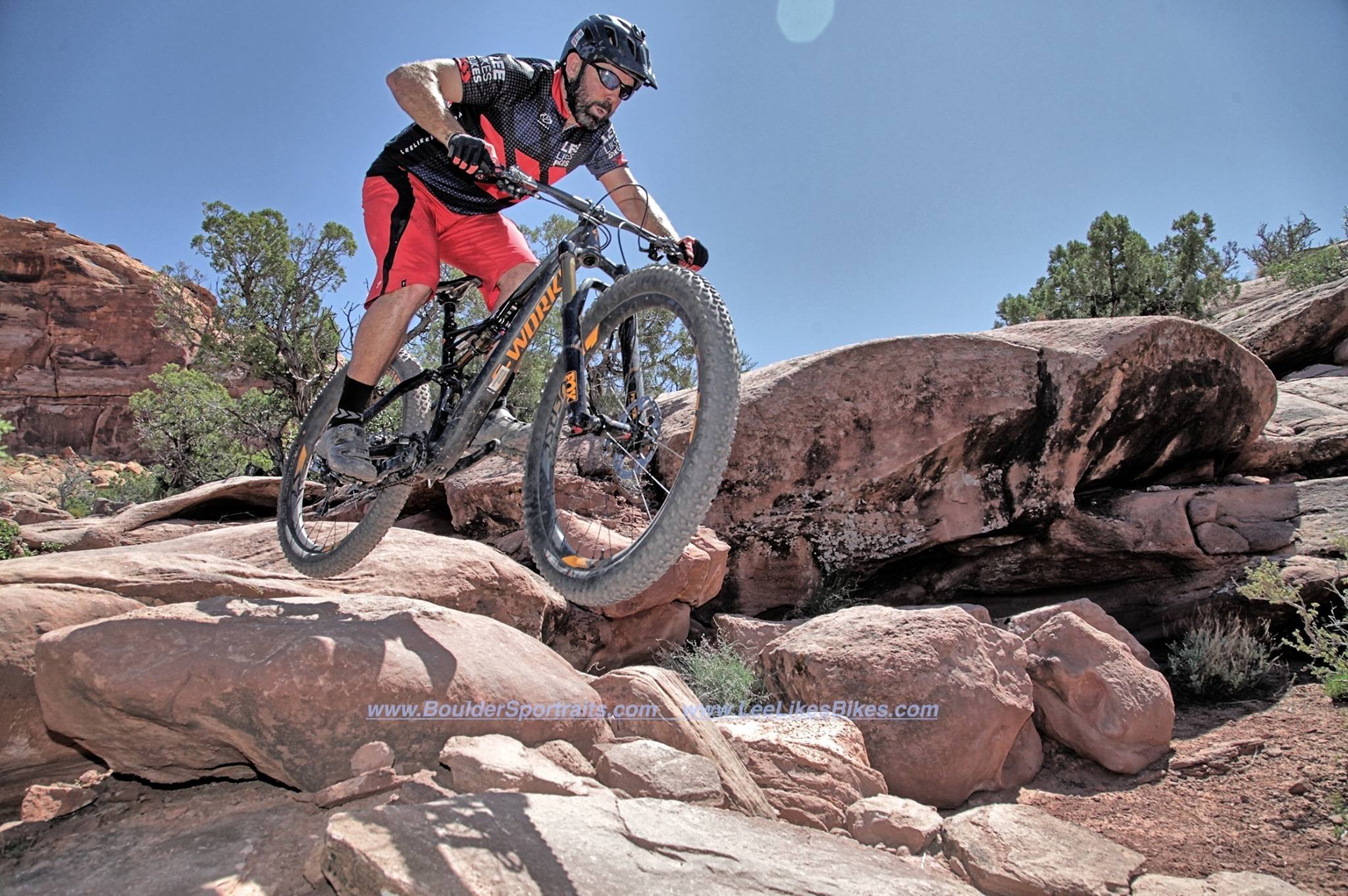 I've been riding this S-Works Stumpy 6Fattie for two seasons. While I'm supported by Specialized, I bought this bike with my own money.
For the same amount of money, a Stumpy will likely be lighter and higher end than the Trail Pistol. For most riders, it'll feel better in more places. The design refinement on the Stumpy is its own league.
When you buy a Stumpjumper, you get the current pinnacle of what a large, experienced, competitive bike company can produce. There are other great bikes out there, but none are better.
In my opinion, this decision comes down to: Do you want a unique and excellent bike from a small company that manufactures in the U.S., or do you want the best possible bike at the best possible value, which happens to come from a big company that makes its bikes in Asia?
Both are great options. The people at GG are smart and passionate. So are the people at Specialized.
We are lucky to worry about such things.
Have fun out there,
Lee
Note: Specialized has been supporting my mission to help people Ride and Live better for more than 15 years. I proudly ride Specialized bikes. But I like all bikes.
---
Know more. Have more fun!
Join the leelikesbikes mailing list:
---
https://www.leelikesbikes.com/wp-content/uploads/2018/08/leelikesbikeslogoheader.jpg
0
0
leelikesbikes
https://www.leelikesbikes.com/wp-content/uploads/2018/08/leelikesbikeslogoheader.jpg
leelikesbikes
2017-10-25 12:56:53
2017-10-25 12:59:02
Guerrilla Gravity Trail Pistol vs. Specialized Stumpjumper 6Fattie?