Lee,
Looking at possibly purchasing a Yeti 575. I am 5'8″ and a mid aggressive rider. I like to descend and climb Cross Country and Super D type riding. What else should I look at for comparison? Pros and cons?

Thanks, Dave
---
Hi Dave.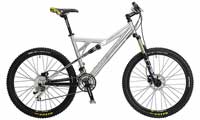 No cons on the 575 for that type of riding. It is a very sweet bike. I guess the only con might be price.
These days there are plenty of fun trail bikes. Here are some I've ridden: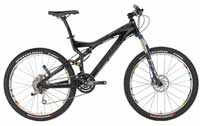 If you want to go lighter with a little less travel, a Specialized Stumpjumper FSR (5″x5″) is excellent. The Stumpy is available at both lower and higher price points. BTW: I'm currently riding a carbon S-Works Stumpy with an inertial valve shock, and it's a freakin' weapon. Full report when the snow melts.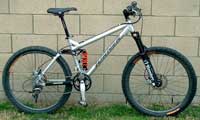 The Turner FiveSpot is also very nice. It rides a lot like the Stumpy, but with boutique appeal. I borrowed one with a Pushed Fox RP3 in the back, and the hookup was stellar.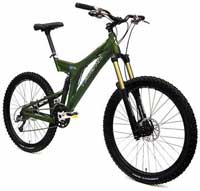 The Maverick ML-8 is also a standout. With that guy you get 6″ in the front and 6.5″ in the back, with geometry tweaked toward aggressive trail riding. The ML-8 will end up close to 30 pounds, and the suspension is a tad less active than the above bikes, but it climbs like a champ (and wins Super Ds too). Con = cost!
All of these bikes are exceptional. It comes down to riding style, favorite color, price and availability. Buy from a good shop.
Cool. Good luck and tell me how it goes,
— Lee
Added 11 p.m.:
Sorry I was lazy this morning. It turns out the 575 is the least expensive frame. The Stumpjumper covers the range — most expensive frame, least expensive bike and most expensive bike. Overall, the bikes cost about the same: For $4500-$5000 you can get a very nice 575, Stumpy, FiveSpot or ML-8.
https://www.leelikesbikes.com/wp-content/uploads/2018/08/leelikesbikeslogoheader.jpg
0
0
leelikesbikes
https://www.leelikesbikes.com/wp-content/uploads/2018/08/leelikesbikeslogoheader.jpg
leelikesbikes
2005-12-29 11:31:22
2005-12-29 22:54:11
Good XC/Super-D bikes