First ride: Specialized Purgatory 27.5×3 GRID tire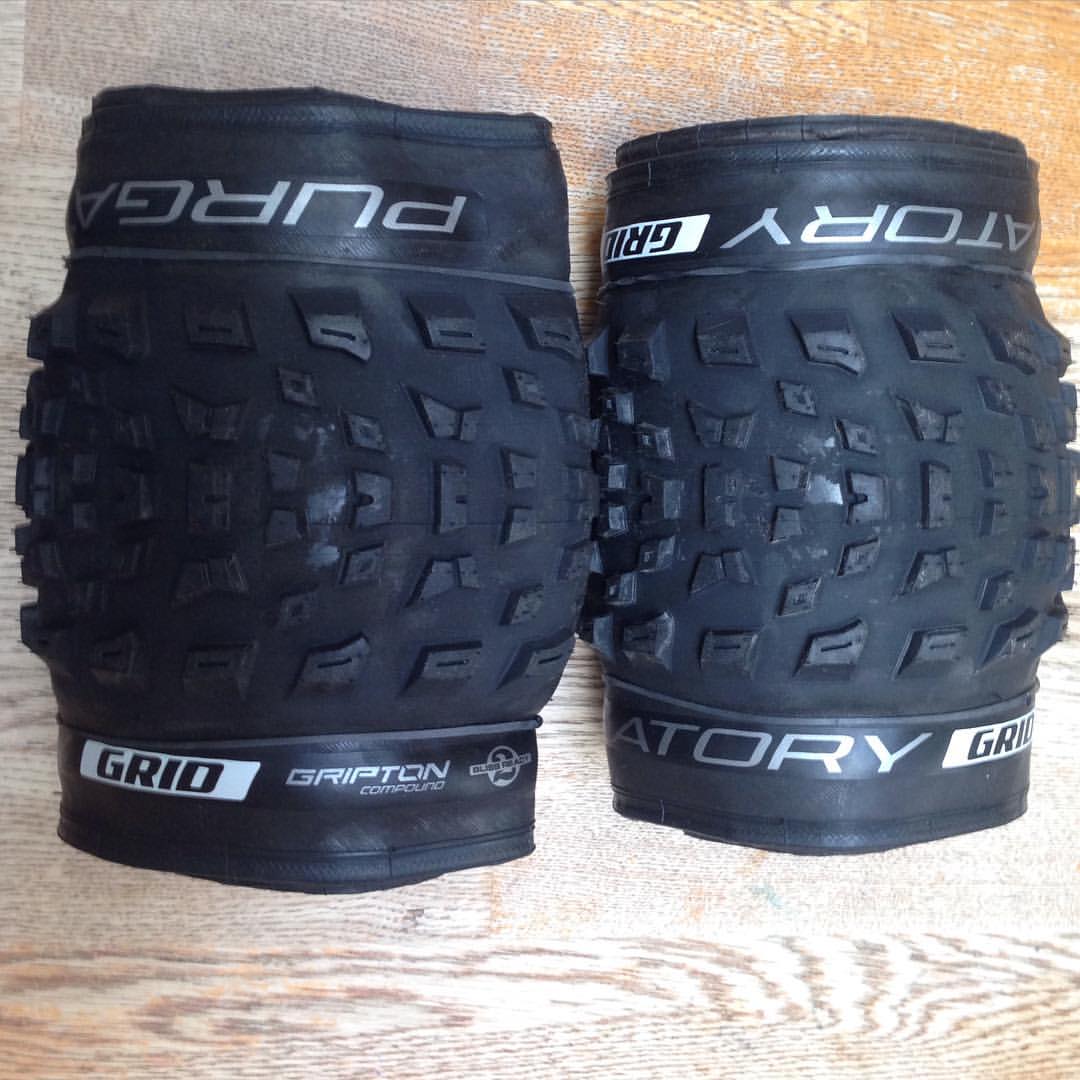 I've been riding plus tires all season on a Specialized Fuse and Stumpjumper 6Fattie. Both bikes came with 27.5×3″ Purgatory front and Ground Control rear tires, all in the lightweight Control casing. Both bikes are super capable and fun to ride.
Last weekend I rode the new Specialized Purgatory 27.5×3 GRID tires on both ends of my Stumpy. WHOA.
---
The bike
2016 S-Works Stumpjumper 6Fattie
• Roval carbon wheels with 30mm internal width
• FOX fork and shock
• Shimano XTR brakes, upsized to 8-inch front and 7-inch rear
• Dialed cockpit courtesy of Spank
This is a very, very nice bicycle.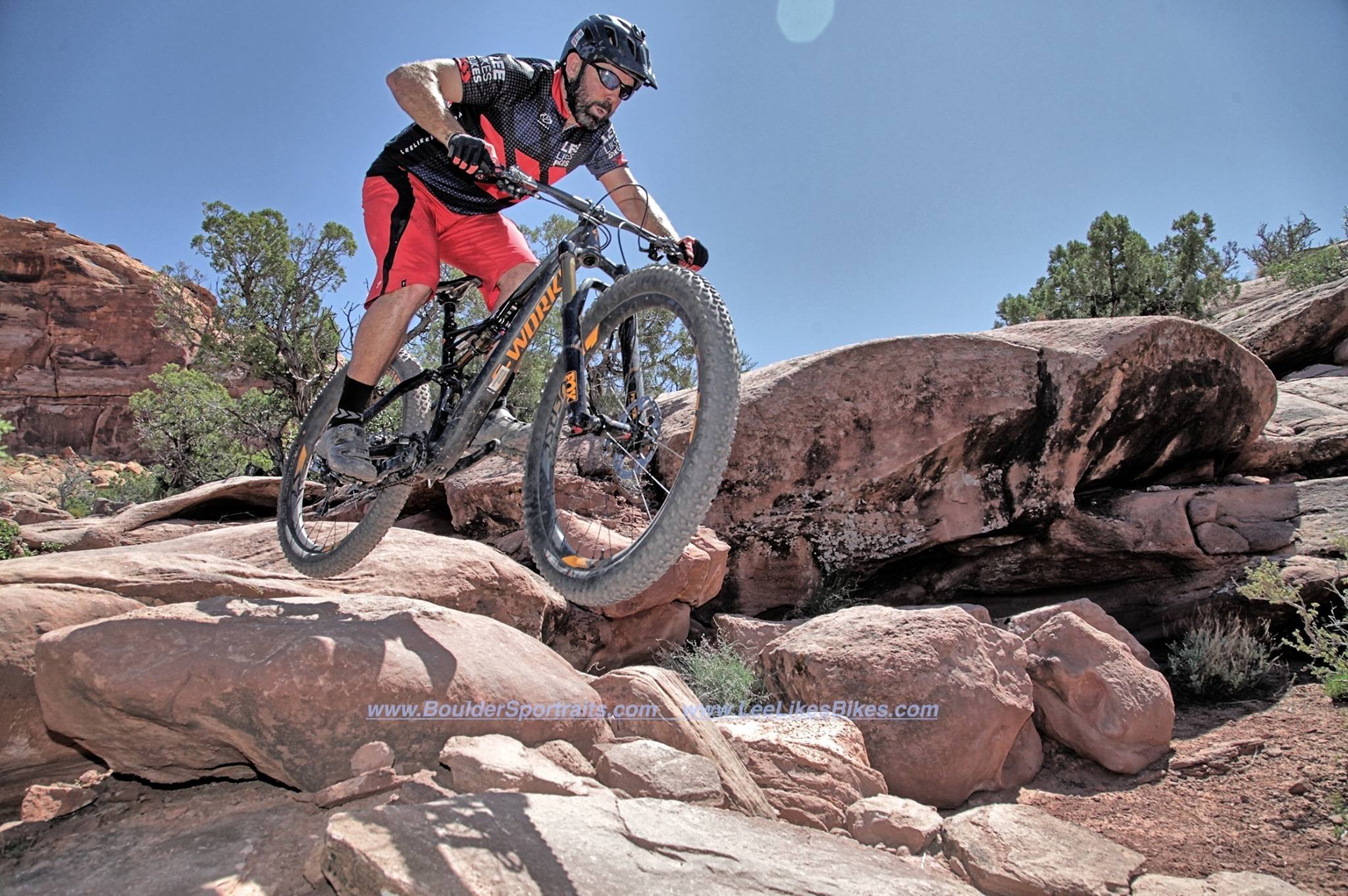 Stumpy 6Fattie with stock tires on Captain Ahab in Moab, UT.
The tires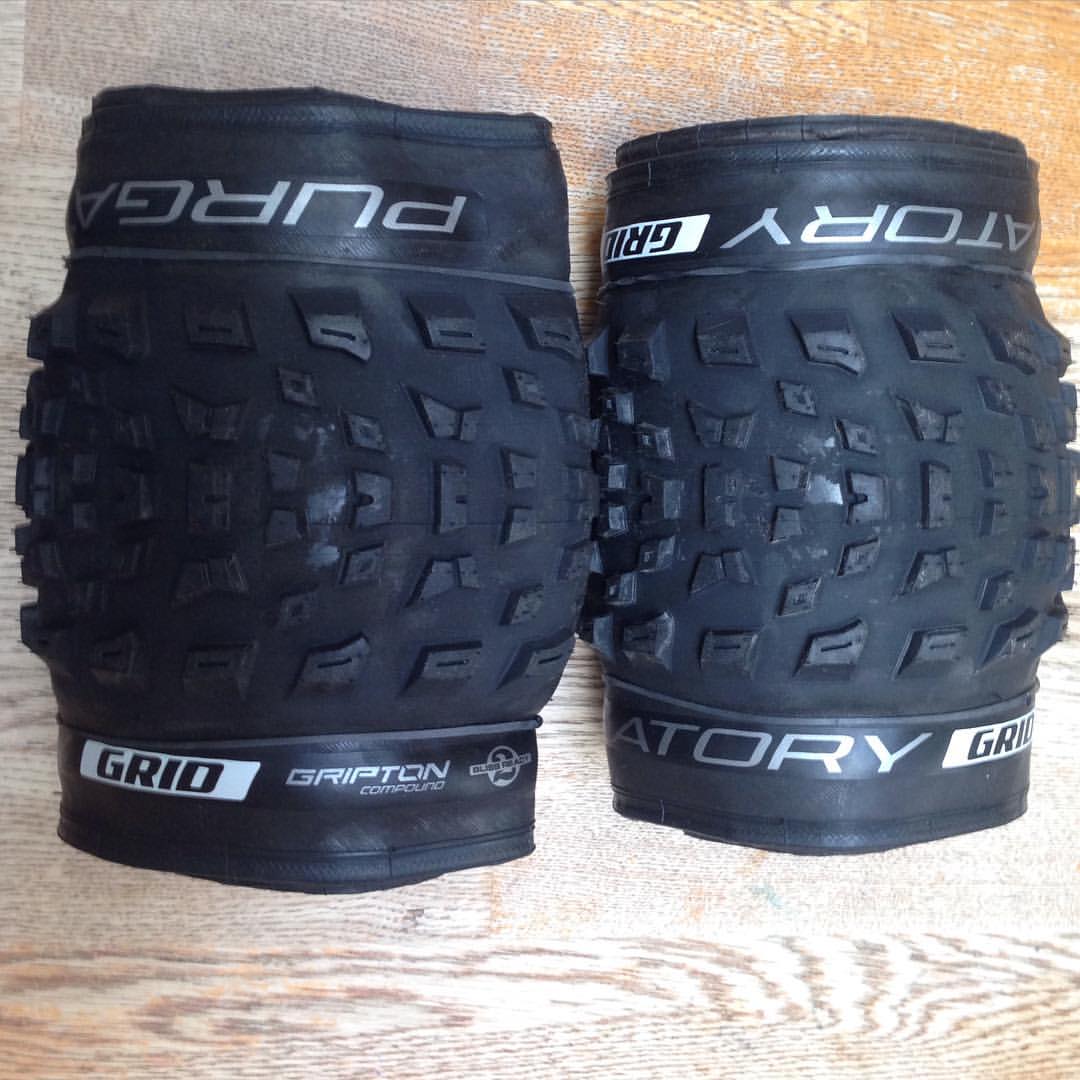 The Purgatory is, in my mind, an aggressive yet general-purpose tread. Its knobs are evenly spaced from edge to edge. While it lacks the absolute side hold of a Butcher, it's more consistent at all lean angles, which makes it a better front tire for most riders.
Compared with the Control-model tires, these GRIDS:
• Have burlier casings. Until now, plus tires have tended to be too heavy or too fragile, which has prevented plus bikes from meeting their full shred potential. It looks like Specialized is looking for the sweet spot.
• Have Gripton rubber. According to my sources at Specialized, this compound is somehow grippier yet not slower rolling. If that's true, awesome.
The trails
On Saturday we did a full day of downhill runs at Trestle Bike Park in Winter Park, CO. Our trails were blue and black with tons of berms, lots of jumps, plenty of braking bumps and some rocks. Conditions were dry. Stoke was high.
I've ridden the same trails on my Stumpy with Control tires, and that was super fun.
I spent the morning on a 2012 Demo 8 with Butcher 26×2.5 DH tires, and that was fun too. Wow, I forgot how rad a DH bike can be!
At mid afternoon I swapped the Demo 8 for the Stumpy — not because I wanted to give up the DH love, but to test these tires. I was expecting to feel a downgrade in shred factor, but …
The ride
As soon as I got on the bike and gave it a pedal, I was like "whoa, the tires are heavier." It wasn't deal breaking, but I have so much time on the lighter tires that I noticed. That feeling became normal very quickly.
Holy cow this bike is fast!
After rolling the DH bike all morning, it was astounding:
• How fast the Stumpy with GRID tires rolls. I was hauling ass on the flatter sections. Acceleration was just happening. No more thought to tire weight.
• How much traction this bike has. If you've ridden a dialed DH bike with tubeless downhill tires, you know what real traction feels like. Well, the Stumpy with these Purg GRIDs has way more traction. Way more. Same trails. Higher speeds. Less sketch factor.
The stock Control tires have next-level traction. These GRIDS … that's the next next level.
Let's be clear here: My Stumpy with the Purgatory GRID plus tires rode these moderate* downhill trails faster than my Demo 8. The speed was easier, with way less pedaling. The speed was more controlled, with way less tire drift. As fun and awesome as the Demo 8 was in the morning, the GRID/plus Stumpy was even more fun and even more awesome.
Crazy.
Lee
*These are not the steepest or rockiest DH trails. When I can, I'll run the same comparison on the double blacks.
---
Know more. Have more fun!
Join the leelikesbikes mailing list:
---
https://www.leelikesbikes.com/wp-content/uploads/2018/08/leelikesbikeslogoheader.jpg
0
0
leelikesbikes
https://www.leelikesbikes.com/wp-content/uploads/2018/08/leelikesbikeslogoheader.jpg
leelikesbikes
2016-07-26 14:19:40
2016-07-26 14:21:33
First ride: Specialized Purgatory 27.5×3 GRID tire