Certifying high school coaches to teach the Lee Likes Bikes Training Method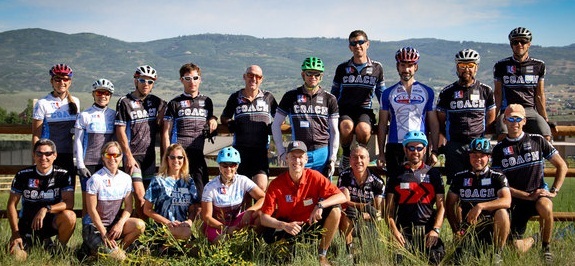 When I started this whole adventure 10 years ago, I envisioned a community of bicycle skills instructors teaching a shared curriculum — just like "real" sports. This has taken some time, but it's happening.
In June, NICA executive director Austin McInerny and I certified a half dozen instructors to teach the Lee Like Bikes Training Method to high school coaches, who will then teach the Method to high school riders all over the United States.
This was a huge moment! I only cried once.
---
The mission


My overall Lee Likes Bikes mission is to help people all over the world ride safer, have more fun, find Flow and kick ass (if that's what they want).
As the skills development director of the National Interscholastic Cycling Association (NICA), my mission is to help high school riders ride safe, have fun and become lifelong cyclists (winning is cool too, but that's an outcome, not a goal).
For several years I've been training high school riders and coaches, and that's super fun and fulfilling. But the league is growing fast, and I can't be everywhere and teach everyone. So we're developing a team of badass instructors who can teach the Lee Likes Bikes Training Method to coaches and students all over the country.
More kids on bikes! More radness!
NICA Advanced Coach Training Clinic with Lee McCormack
This article is posted on the NICA site.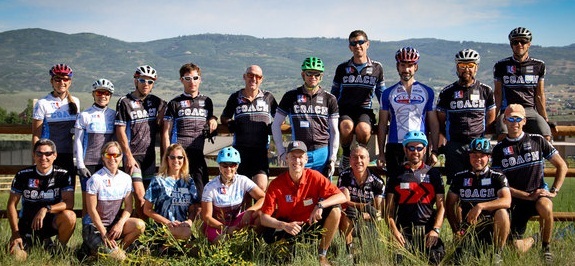 This hand-picked crew of MTB instructors represents all nine NICA leagues: NorCal, SoCal, Colorado, Texas, Minnesota, Utah, New York, Tennessee and Arizona.
July 15, 2013 – During the last weekend in June, NICA hosted an inaugural 2 day advanced coach training clinic in Utah, flying in selected coaches from all 9 leagues around the country! Austin McInerny, NICA Executive Director, and Lee McCormack, owner of Lee Likes Bikes and creator of the Lee Likes Bikes Training Method, facilitated the program. Utah League Director Lori Harward was on-hand over the weekend, ensuring the event went smoothly.
While enduring the record breaking heat, coaches and students (who joined the second day) participated in Lee McCormack's Lee Likes Bikes Training Method in Utah's Trailside Bike park. Not only did Lee's renowned training impact coaches and students, 6 Coaches were certified in Mountain Biking 101 and 10 coaches were certified as assistant instructors. The overall consensus was that the training was enjoyable, awesome, and that people learned a lot. The atmosphere at the event was upbeat, and it was obvious that everyone was excited to be participating.
The event was a big step for NICA to meet its rapid growth and need to have trained instructors as a resource for the organization and all leagues around the country.
"The Advanced Coach Training session in Utah was a powerful moment for NICA, riders and coaches across the country, and me personally. For the past 10 years I've been working to create a standardized MTB curriculum, and this was a huge step toward making that a reality. I've personally trained hundreds of NICA coaches, and now six more coaches will be able to share the love on a much larger scale. NICA and Lee Likes Bikes are building a strong knowledge base that will help high school athletes across the country ride safely and have more fun on their bikes."
Lee McCormack, world renowned bicycle skills author and instructor, is NICA's Skills Development Director. Lee works with NICA to certify coaches in the Lee Likes Bikes Training Method, which NICA uses under permission from Lee Likes Bikes.
Do you want to teach MTB kung fu?
I am currently seeking qualified instructors to teach in their areas. Lee Likes Bikes instructors will be the best of the best: You must demonstrate mastery of essential riding techniques — and be able to teach them according to the Method. In addition to the core safety skills taught by NICA coaches, LLB coaches will be teaching the real-deal, cutting-edge kung fu. Getting certified will not be easy, but it will be rad.
If you are interested, email me at lee@leelikesbikes.com.
Next week, Judd Zimmerman is visiting from Utah to get his full certification. He'll soon be teaching Lee Likes Bikes Kung Fu in the Salt Lake City area.
Spreading the word!
---
Know more. Have more fun!
Join the leelikesbikes mailing list:
---
https://www.leelikesbikes.com/wp-content/uploads/2018/08/leelikesbikeslogoheader.jpg
0
0
leelikesbikes
https://www.leelikesbikes.com/wp-content/uploads/2018/08/leelikesbikeslogoheader.jpg
leelikesbikes
2013-07-18 09:16:01
2013-07-18 09:35:09
Certifying high school coaches to teach the Lee Likes Bikes Training Method