BMX vs. moto for bike skills?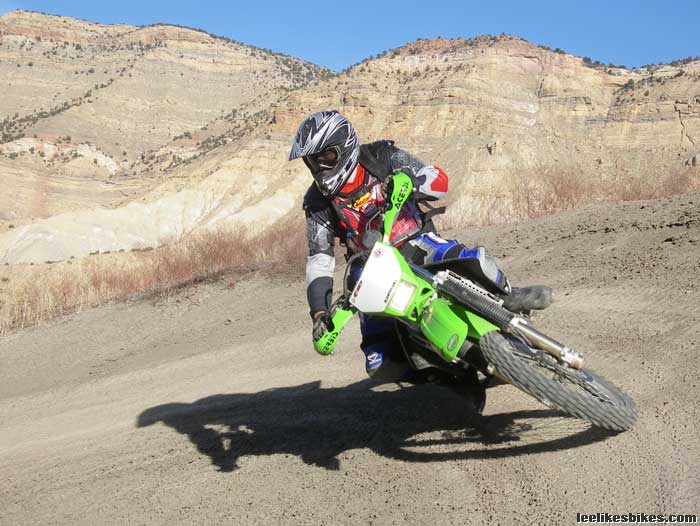 Lee,
I'm trying to build riding skills in general. Skill-wise now I'm, well, way below average; decent at XC for someone with not-great skills. I'm thinking about either 1) buying a BMX bike to work most efficiently on basics, or 2) doing some motocross also to build basics.
I realize those are two pretty different things, but both are with the goal of developing better all-round skills on a bike. I'd appreciate any input you have in terms of which route makes more sense to you (or any other route that you thinks makes sense).
John
Hey John,
I like where you're going with this. In a perfect world, you could rock some XC, some BMX, some moto, some DH, some Pump Track Nation … but we all have temporal and financial constraints, don't we?
BMX and moto will do different things for you:
BMX: Fine-tune your bike-handling skills and improve your bike-specific strength. All of your movements will become quicker and more precise. Your XC bike will feel better than ever.
Moto: Improve your high-speed confidence and general resistance to brutality. Mountain bike speeds won't seem so fast, and you'll get incredibly strong. But your XC bike will feel sketchier than ever. I think moto serves DH racers better than XC riders.
If your goal is bicycle-handling skills, a BMX is the more focused choice.
| | |
| --- | --- |
| While this is certainly not a waste of time … | … this is probably better for bike skills. |
Also consider:
If you're a "decent" XC rider, chances are you won't be able to handle a BMX bike. You'll be so conscious of the smallness and stiffness that you won't be able to focus on enhancing your kung fu.
Get a dirt jump hardtail. They are easy to ride, extremely versatile and conducive to kung fu enhancement.
I have a complete stable of bicycles — plus a Honda CRF450X trail moto — and my P.3 gets ridden the most.
And there's always …
… learning to ride the bike you have. Unless you're maxing out your current bike — and who does? — that's the best bang for your buck.
Rip it!
— Lee
---
Know more. Have more fun!
Join the leelikesbikes mailing list:
---
https://www.leelikesbikes.com/wp-content/uploads/2018/08/leelikesbikeslogoheader.jpg
0
0
leelikesbikes
https://www.leelikesbikes.com/wp-content/uploads/2018/08/leelikesbikeslogoheader.jpg
leelikesbikes
2009-05-18 08:49:06
2009-05-18 08:53:54
BMX vs. moto for bike skills?