Bike for Texas (and other) trails?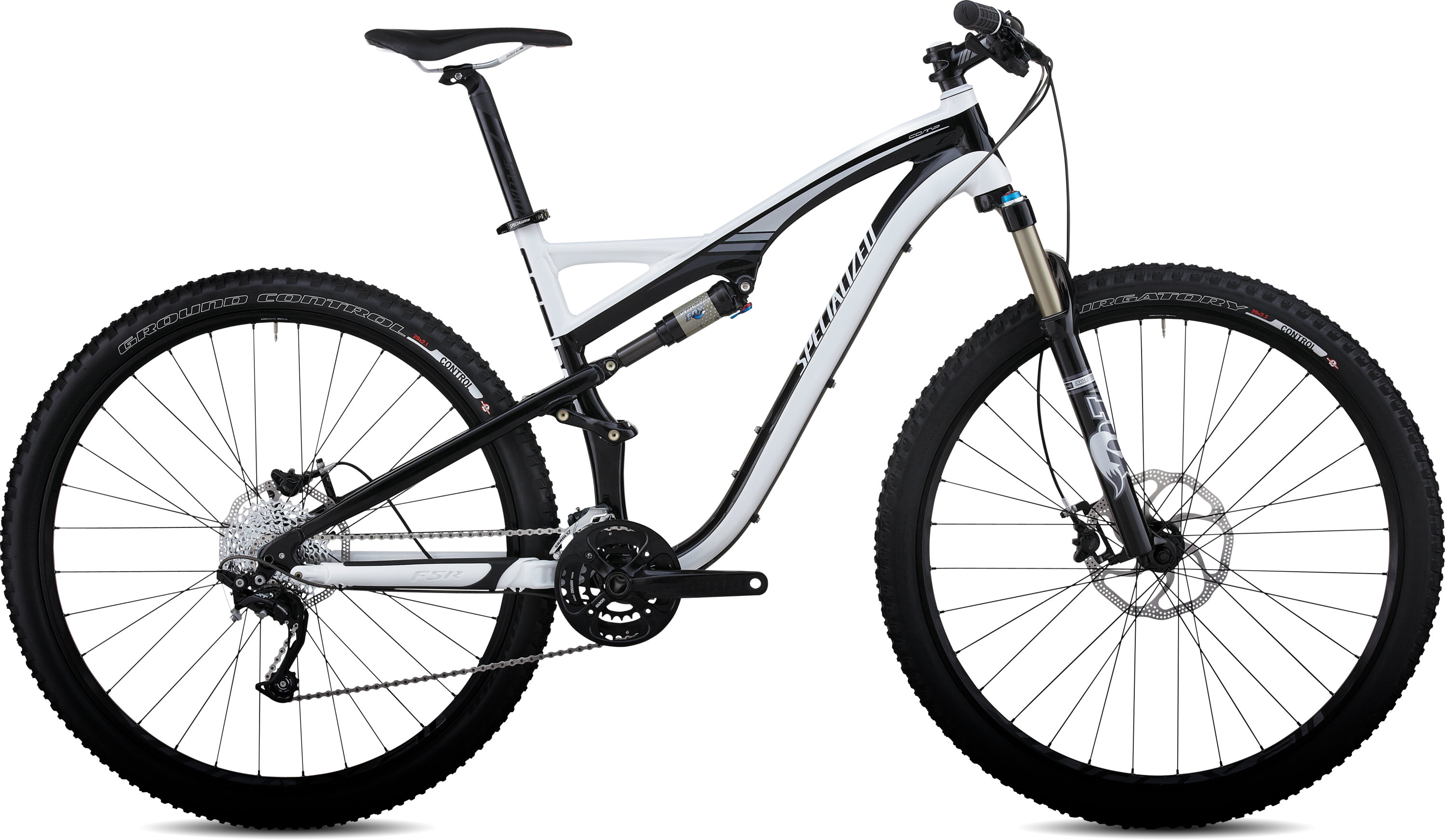 Dear Lee:
Great to read that your recent clinic in Texas was a smashing success! I hope you will have time to head down to Austin again for an open clinic in the near future. I have no doubt that you would fill several.
I'm currently riding a Stumpjumper FSR Expert 29 am considering either the 2012 version of the same bike or else the Camber Carbon Expert 29. I ride almost exclusively on the rocky and technical side of the Greenbelt (since your report listed some of the trails, I typically ride: Ed's Bowl, Ridge Trail, Hill of Life, Sweet 16, Pump House, and Travis Country).
At any rate, which of these bike do you think better suits our terrain down here? I never blow through all 130mm of my current travel, and I wouldn't mine a more maneuverable bike in the trees. At the same time, I don't want to be punished for my frequent sucking, and the Stumpy is a bit slacker and has a thru axel front rather than just oversized end caps. I'd be on a medium and my weight runs 185-200, depending on the season.
I'd love any advice you have, and please let me know if there is anything I can do to help get you down here again.
I hope all is well with you and your family.
Best,
Scott
---
Hey Scott,
Thanks for writing. Man, I had such a great time in Austin for the Texas High School Mountain Bike League leaders summit. The trails were challenging, and the people were fantastic: super cool, very strong and more skilled than usual. We ripped it!

What a handsome group.
The answer to your question really depends on your fitness, skills and style. When we rode the Austin Greenbelt and Reveille Peak Ranch, I saw a whole range of riders and bikes, and they were all getting the job done:
• Ultra endurance league director on a Stumpy HT 29. Vance was still rocking his aero bars from Trans Rockies. I have zero smack talk for a man who can ride like that.
• Ex motocrosser on a rigid singlespeed Kona 29er. Scot and I were perfecting the "zero calorie passes" against all the elite XC types. I told him to man up and ride flat pedals, but he wasn't willing to go that far.
• Olympic XC racer on A Stumpy HT 29. Sean was a super cool dude, and — wow — he can ride a bike. Strong as a horse too: He pushed me up the last climb. So much for my training program.
• Another Olympic XC racer on an S-Works Epic (26). Crushing the smoother climbs.
• Pro DHer on an Enduro (26). I know Ryan from the Mountain States Cup, and he led our Greenbelt mission. Full-on aggressive pump action through all those rocks, and he made the climbs too (I know because I was on his wheel). To ride this big of a bike in this area, you have to super strong and aggressive. I think it's too much bike for most riders.
• Lots of great riders on an assortment of 4- to 5-inch XC/trail bikes. That seemed like the tool of choice.
• Me on a borrowed Camber Comp 29. I gotta say I had a great weekend on the bike, and I was killing it — on a bike that was a size too big, with the seat stuck all the way up, with the mighty flat pedals. That bike was perfect for my style and those trails. Plus: There's nothing like great riders to bring out your best.

Resuming the braaap at Reveille Peak Ranch.
The trails we rode at Greenbelt and Reveille Peak Ranch were rocky, tight and extremely technical. They weren't crazy-steep or gnarly, but they definitely packed a lot of interest into some small spaces. I think the ideal all-around bike for most riders in that region (OK, many regions) would have these traits:
• 29-inch wheels. Sorry, I've made up my mind. That Camber 29 really opened my eyes to what 29ers can do. Austin's random chatter is perfect for the big wheels. Don't worry: A decent rider can still handle the tight turns.
• Light/fast tires. Because the speeds aren't crazy, I don't see a need for big, burly, sticky meats. My Camber had a 2.2 Purgatory in front and a 2.1 Ground Control in back. That combo rolled fast and had plenty of grip.
• Remote seatpost. On your region's up-and-down rolling terrain, I think a remote post is the best way to wring the most from the trail. If you get a Specialized with a Command Post, you'll be using the 30mm "rally" position a lot. You can rally the tech terrain and still pedal a bit. Next time I travel for a clinic, I am bringing a post with my stem and pedals.
WOW: On the Greenbelt ride with Ryan, I actually saw him adjust an old fashioned seat post quick release on the fly. He hammered up a little climb with the seat up, grabbed the seat between his legs, opened up the skewer, dropped the seat with his legs, closed the skewer and proceeded to slay the next DH. Impressive.
• Moderate suspension and geometry. These days that means 100-140mm of suspension and a head angle in the 70- to 68-degree range. Depending on your riding style, you're looking at something between an Epic and a Stumpjumper. Epic for the hardcore racer type, Stumpjumper for the more all-mountainy type. What's right in the middle? The Camber.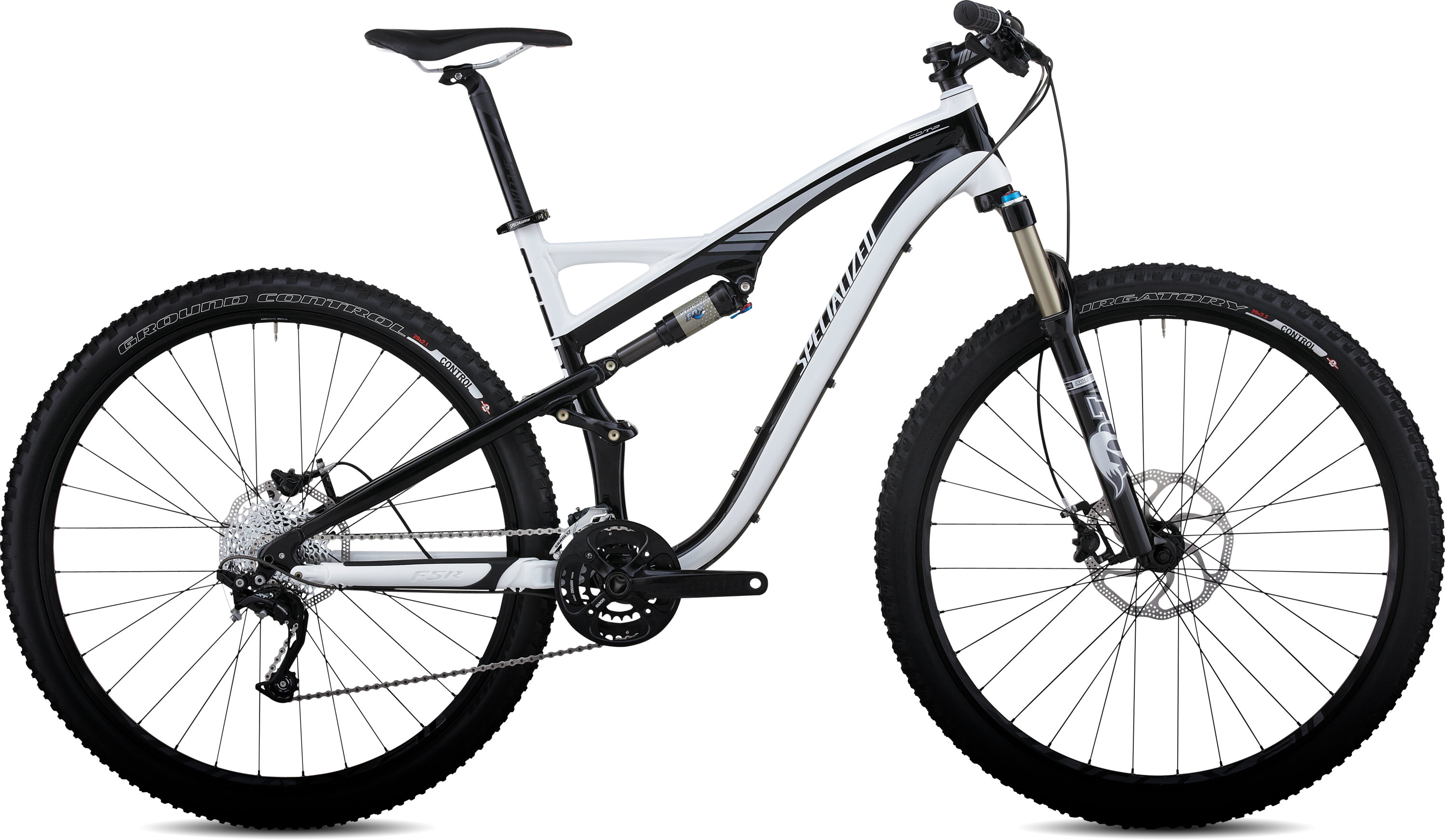 Specialized Camber Comp 29
Based on what you're saying, I think you'll like the Camber. Go to Bicycle Sport Shop and rent one. The medium Camber Comp 29 I rode is from their rental fleet. There's no better way to figure out how it will work for your trails and style. Please post a comment after your test.
Braaap!
Lee
PS: I'd love to teach and ride in Austin. If you have a crew of people, say six, to fill a clinic, I can come out. My wife and babies would enjoy the trip.
---
Know more. Have more fun!
Join the leelikesbikes mailing list:
---
https://www.leelikesbikes.com/wp-content/uploads/2018/08/leelikesbikeslogoheader.jpg
0
0
leelikesbikes
https://www.leelikesbikes.com/wp-content/uploads/2018/08/leelikesbikeslogoheader.jpg
leelikesbikes
2011-12-28 12:18:07
2011-12-28 22:26:52
Bike for Texas (and other) trails?