A pump track fit for a prince
Hi Lee, I'm Kinley from the small kingdom of Bhutan.
I love mountain biking. We built a small pump track which is first of its kind here in Bhutan for the prince who is also very interested in mountain biking and is also a friend of ours. I have heard about you and your expertise and seen videos and also subscribed on your channel so we can learn more from your generosity.
I'm sending a picture and please do comment and let us know if it is okay.
This is the starter project. We will be building a bigger one for the public and the youth over here. We are just amateur mountain bikers and trail builders. Hoping to hear from you.
Cheers
Kinley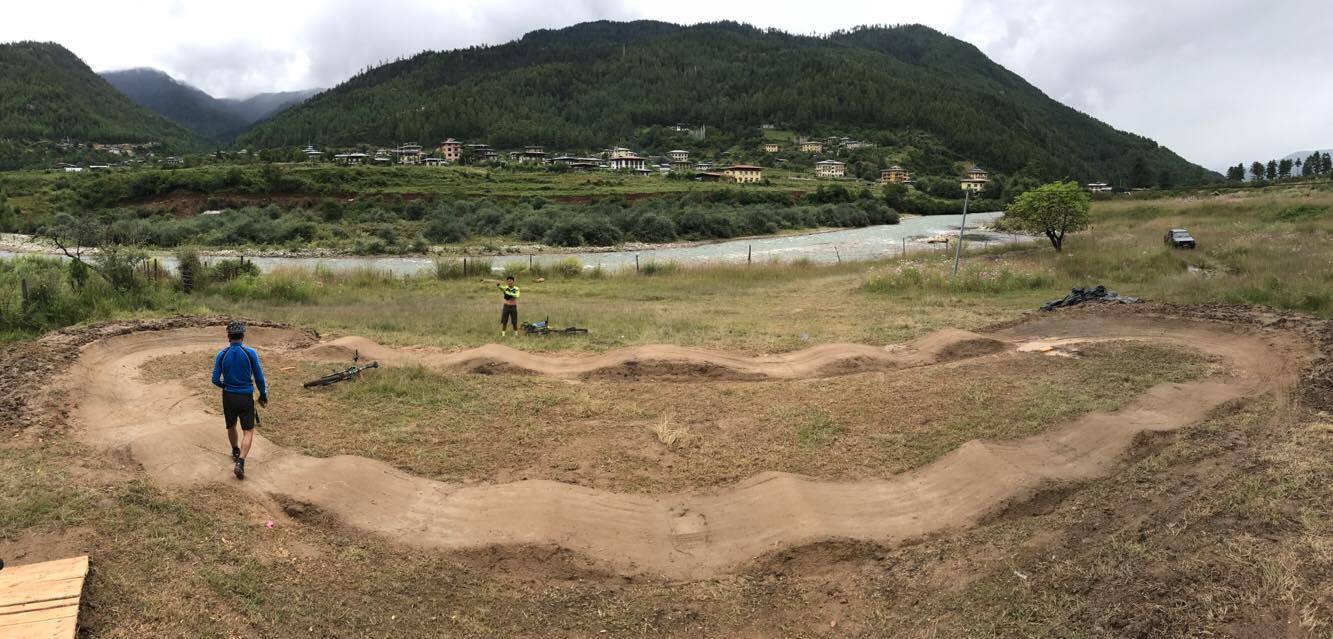 Kinley!
Thanks for reaching out. It's gratifying to see Pump Track Nation spread all over the world. Very cool.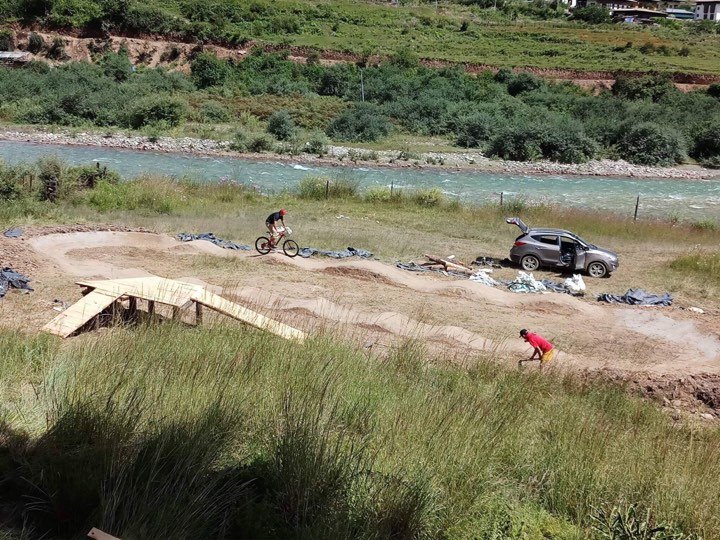 Some thoughts about your track:
The overall craftsmanship is quite good.
On the riverside straight, the rollers look nice and round.
On the other straight, the rollers look too pointy. They probably don't ride as well for most of you. Expert riders (especially pro BMXers) can make pointy rollers work well, but I think it's best for most riders to make the rollers round.
The berms should be taller and steeper, especially considering the speed I'm certain you can carry into them. They feel loose, don't they?
180-degree berms are fun when you're going fast, but it's hard for most riders to build speed in them. For your next track, I suggest putting a 180 at the end of your fastest straight. Use 90-degree turns to build speed around the rest of the track.
You should have rollers precisely at the beginnings and end of the berms. This helps you generate and maintain speed. Right now there's a dead spot at the beginning and end of each berm. The ebook Welcome to Pump Track Nation has all the info a beginning pump track builder needs, and it costs only $10.
For your public track, may I suggest the Pumptopia ready-to-build pump track design? It's proven awesome for riders of all levels, and the plans cost only $20. If you want a custom design I can help with that too.
To help you properly, I'll need to visit and give you all a private lesson. We might as well ride some of your local trails too!
Measure twice,
Lee
---
Know more. Have more fun!
Join the leelikesbikes mailing list:
---
https://www.leelikesbikes.com/wp-content/uploads/2018/08/leelikesbikeslogoheader.jpg
0
0
leelikesbikes
https://www.leelikesbikes.com/wp-content/uploads/2018/08/leelikesbikeslogoheader.jpg
leelikesbikes
2017-09-18 07:04:05
2017-09-18 07:08:53
A pump track fit for a prince