So far we've trained more than 5,000 riders of both genders, all ages, all styles and all levels.
Here are a few of them:
---
Lee McCormack is legit. He has kept me safe through all the rad areas that I travel and all these weird wheel sizes that I have to ride. And he brings so much insight to the mental game and to the daily strength building routine.
Francis Cebedo, general manager of MTBR.com
---
Lee!
small note of BIG thanks for the awesome clinic at Black Mountain last Monday – so many great topics covered, I definitely have my work cut out for me to undo some 'bad habits' but am really digging the online school videos / articles.
Hoping to save my pennies to make it out to the camps in Temecula in February.
Just wanted to pass along some gratitude – Hope you and your family have a wonderful holiday season!
High five,
– Katie
---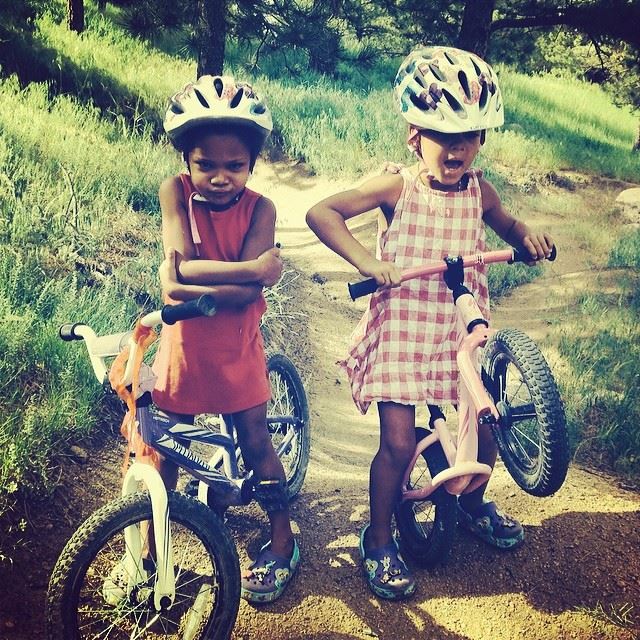 I don't coach them, but my girls — Fe and Finn — love to ride!
---
Hi Lee,
I want to thank you again for the Level 2 clinic yesterday at Valmont Bike Park, I went to Hall (Antelope side) today and applied the hinging, the pumping and lowered my seat for the downhill and it was incredible! I was so much more comfortable on the rocky sections than ever before, didn't get bucked from the bike and had a blast on the downhill! You gave me tools I didn't know I needed for one of my most loved activities, many thanks.
Happy riding!
Kuyler
---
Lee , I want to thank you for the great moments at Valmont.
The next day we went to Granby ranch and applied as much as I could all new tips and tricks there.
I felt balanced and in control , I put about 9 continuous runs and did not feet arm pump or feet cramps at all, as a side effect my butt-cheeks and upper back were sore but in a good way.
I was able to navigate and flow in chundery trails like stranger and bucknasty even with my trail bike.
overall it was a great experience.
I still have tons to learn and trails to ride.
Thanks coach
Sergio
---
Lee,
Thanks so much for the braaapitude today 🙂
Today was just so awesome.
Anne
---
Hi Lee,
So, I'm driving to work today wishing I was still on my mtn bike. After not being on the bike for so long I really do have a new found love for the sport again and I just can't wait to get back out there. Thank you to you and your team for all of the amazing skills, lessons and support this weekend. Everything we learned is so invaluable and definitely made me a much more confident rider. I'm hoping next time you come to town I can take another class. And thanks for taking the time to recap the weekend in this email.
Best,
Alia
---
Lee,
We can't thank you enough for the Skills that you taught us This August At Winter Park !
You & Coach Kevin Stiffler showed us how to hop into corners, launch
Huge Jumps, and Smash Berms like
Never before !
We had an amazing time , and highly
Recommend for anyone that wants to really progress there skill set go to Winter Park with Lee & Kevin
And you will find your inner Kung Fu Master !
Thanks Lee & Kevin !
Thorn, Tae, & Ron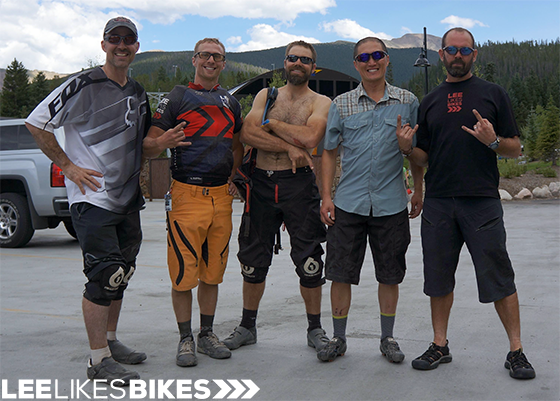 What a rad day: Thorn, Kevin, Ron, Tae and Lee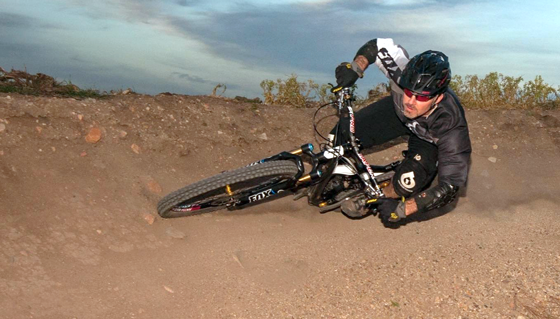 Thorn rails.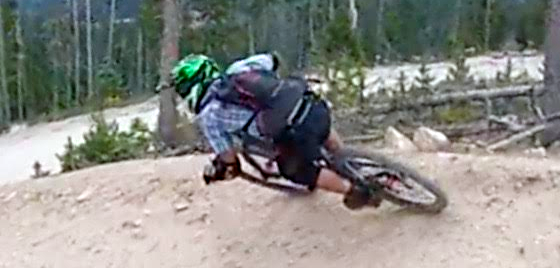 Ron rails.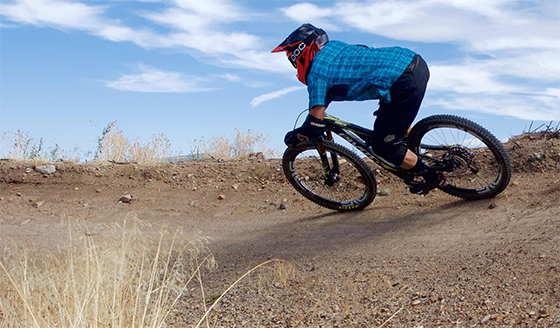 Tae rails.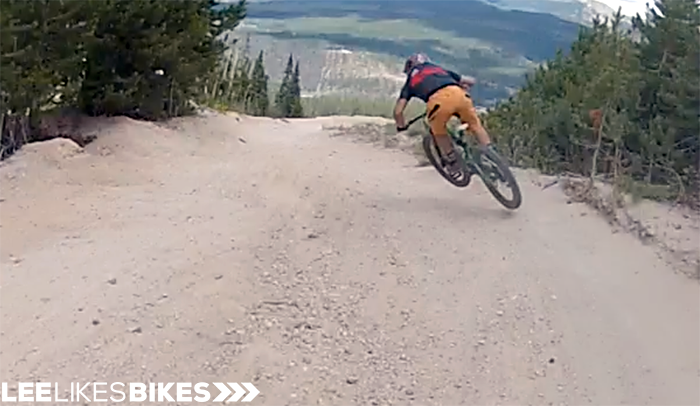 Thorn captured Kevin jumping berm to berm at mach speed. When you ride with us, you see a lot of funny business like this.
---
hey Lee,
just a quick note— i am a different rider this year. those two days in June have provided the tools for some breakthroughs. some north shore trails i previously could do just by hanging on i can now actually ride and work the terrain.
the two main contributions:
1) getting out of the back seat— bringing my nose forward was a great and subtle piece of advice that actually causes me to engage my core such that even in total mayhem i feel like i could let go of the bars and stay in balance (i don't let go!)
2) pumping thru turns- the triangle drill and that push-pull work we did on the pump track. i now try to do something like a triangle drill once a week.
if i get to CO next summer i hope to see you.
Mark Jellinek
---
Hi Lee,
Thanks for schooling Henry and I. As always, we learned a lot and appreciate your efforts.
Photo attached of Henry tearing the ass out of Mammoth at MTB Nationals — brakes off, of course. If he ever goes big, know that it was through your help!
Paul Rapinz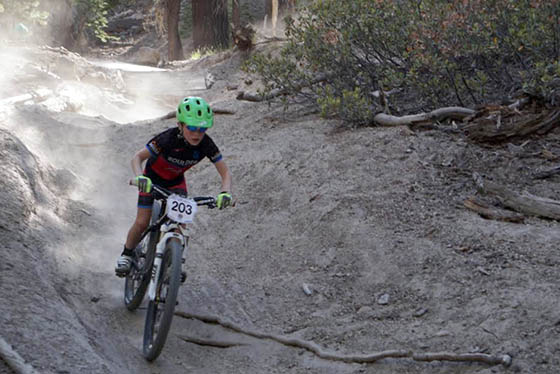 ---
Thank you for the phenomenal day. You are one amazing bright light. Thank you for doing what you do.
Philip in Arizona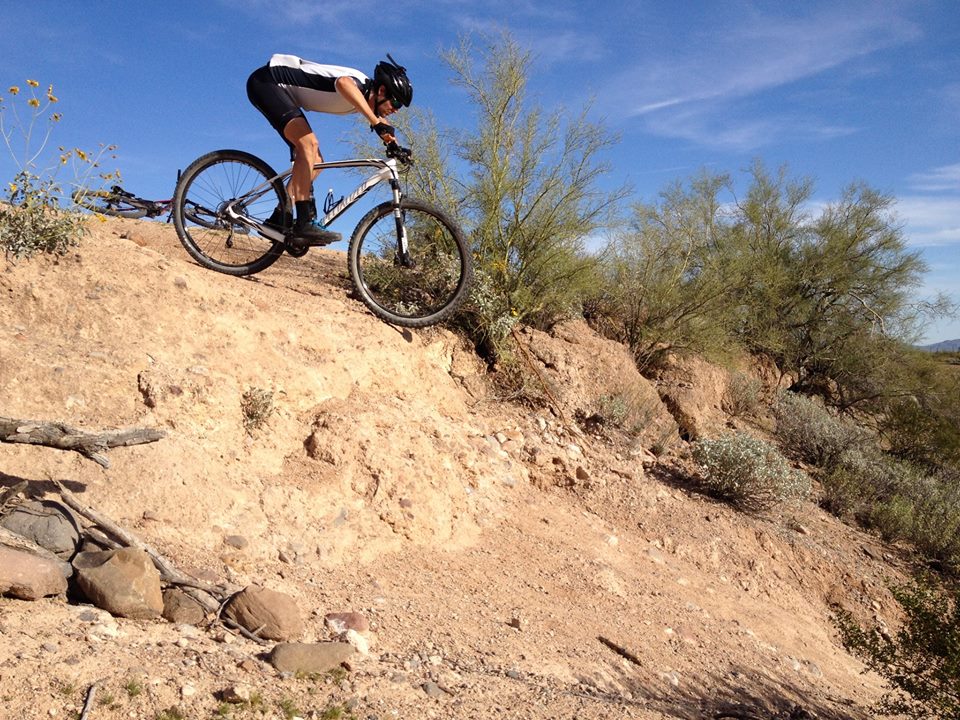 Philip with perfect form on his Stumpy hardtail — with flat pedals baby!
---
Cyclocross!
Lee,
Just a quick note of thanks for the cornering clinic for the BOD (bowl of death) crew in November. I thought I'd share 2 moments with you to say thanks, and let you know you helped me.
#1. Aha moment. About a week after the clinic I was riding the BOD and is was wet/muddy on the bottom of the bowl. Going around loose/muddy turns I focused on "staying in the middle" with light hands and heavy feet (and all the other stuff too, but mostly just this). Miraculously, I found I could ramp up the speed, and both wheels would drift about 6 inches at a time, then hook up again. And I didn't even feel scared! I thought, maybe this guy Lee knows something…
#2. Littleton Cx. Raced last Saturday in the snow. This was the day for me! So, it turns out I can't push very hard on the pedals it turns out, but this day I didn't have to. Everything was so loose and slick, this day was all about technique. Guys were crashing everywhere (so was I it turns out, at least 4x in race that I can recall), but I found among the guys I usually race with, I could move up or create gaps any time there was a turn! I would drop back in the power section (there was really only one), and then move up for the rest of the lap. Same thing, "staying in the middle" was the key focus point for me. I finished several spots up from where I think I would have been on the same course if it were dry.
Anyway, just wanted to say thanks.
Merry Christmas,
Topher Fox
---
Lee, yesterday I had an absolute blast at one of my favorite trails in Atlanta. I was just out there having a great time on my bike with a Pirma grin on my face. At 47 years old I felt like a kid and you really need that at 47… When I finished, I uploaded my ride to Strava and realized that I had set six or seven personal records. By fairly decent margin. The thing is, it didn't feel like I was working that hard in this leads me to my whole point. I am very thankful for you spending your time with us in Birmingham back a year ago. It changed everything about my riding style and the amount of fun that I have on a bike. I've spent the last year concentrating on building on the fundamentals and the mindset that you shared. Thank you so much for taking the leap of faith that you did to do what it is that you do .
Mo in Alabama
---
"When it comes to things that look "scary," Lee showed us that they don't have to be. He explained, demonstrated, and then coached us through a log drop that I probably never would have done on my own.
"I look forward to working with Lee again and highly recommend his skill clinics to anyone who wants to improve their game."
Jessica Sunshine Rockson
Read Jessica's blog post about her LLB class
---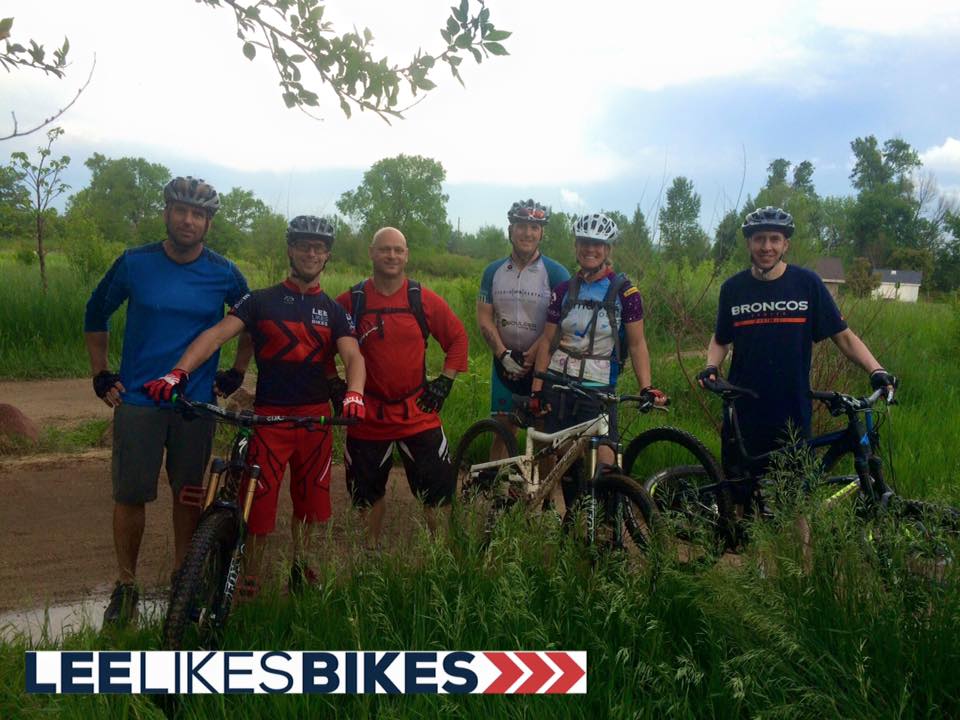 Kevin Stiffler and
Amy Shenton
rocked another
Level 1 public clinic at Valmont Bike Park
. Riders said:
"Kevin, you and Amy knocked it out of the park today with your instruction. I now see where many of my faults were…I had gotten terribly sloppy and would never had noticed if not for this camp.
"Yes, Kevin and Amy…I will work on dropping my right heel!
"Thank you for a great two hours!"
Terry Jones
—-
"First and foremost Kevin and Amy did a fantastic job! Super friendly and super knowledgeable. They should wear capes with a big LLB on it. I got a lot more out of the Skill Clinic Level 1 than I would have imagined. Looking forward to Skill Clinic level 2 in a couple of weeks! I have not had this much fun since that first day I learned how to ride a bike. It feels very much the same with what you get out of this class!"
Richie Sklenar
---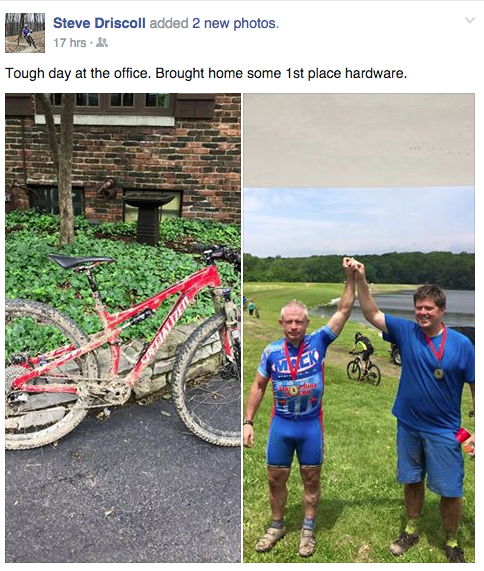 Steve Driscoll is a former road racer who said he had no idea how to ride a mountain bike, and that he couldn't stop crashing. After two full-day LLB classes, Steve is an MTB winning machine! And he's have FUN.
---
Lee,
Thanks for a great session this past Saturday. Your coaching was much appreciated after being away from the sport for the past 15 years! I got out today and could really notice a difference in how I approached the trail! Focusing on staying low made a big difference in the corners. I'm hoping to make it back for another session later this summer as there are still nuances in what we covered that I'd like to take another run at. Again, thanks, money well spent. Looking forward to falling in love with the sport all over again.
Brian
---
Lee, stupendous bike clinic last weekend. Went out and tried out the skills the next a.m. at Heil and Hall ranches with much success. Fun having a heart to heart conversation with your lizard.
Got up a lot at hall that I've never got up before and had fun trying and retrying the rest with some guys I ran into.
Tuesday at bike park, I might have reverted a little bit, so thanks for sending the video and tips. Will download to the lizard.
-Mike
---
Hi Lee, just got back from 4 days in Summit County, and did a lot of riding at Keystone. I'm starting to feel a big improvement in my cornering. Trying to put into practice what I learned in our session. Thanks for the help and hopefully I can ride with you again.
Mark Bockmann, Race Rite
(Mark did a one-hour private class)
---
Hey there,
I just wanted to thank you again for such a great class on Saturday. Totally enjoyable day. Sunday, I had the opportunity to ride a familiar trail and DANG I'm already excited about the changes and about the potential for further improvement. Successfully took on a rock section I always went around before. Flippin Fun!
More importantly, I wanted to thank you for honoring your God given gift at teaching. I was truly surprised by your humbleness and that you (even with all your success) keep your experiences close to heart and apply it to how you handle people. You bless people with that.
Hope you enjoyed your time in TX and hope to see around the Rockies some day!
Appreciate you,
Autumn Land
---
Hi Lee,
I was one of the students at your Dinosaur Valley skills clinic near Dallas this spring. I took the information and worked
hard to incorporate it into my riding. I also spent time with my daughter, who is on the high school mountain bike team and showed her what I could. She is a very conservative rider, (you may remember that trait in me?) but, by giving her both the knowledge of how to do something and the understanding that it is ok to walk it if you want, she really started to excel. She progressed from 5th to 8th place finisher to a 3rd place finisher after working with her, She took 3rd in the state for Sophomore girls and in the state championship race finished 20 seconds behind her friend and 2nd place winner!
We then came to Boulder this summer and took another skills clinic from Kevin. Mattie and Ben (2 of my kids) also took the class and we all got something from it. We rode around Valmont park, and did the trails near Nederland. We also spent a day down hilling at Winterpark. We went faster that we ever have before.
Thanks for what you do, I'm sure I'll see you again.
Robert Lightfoot
---
Lee,
Great to finally take your class. It's been something I've been planning to do for a couple years now. It was one of the most fun days on the bike I've had in a while.
If you're ever in the Springs and want a personal tour of the Olympic Training Center, or any info on where to ride, just let me know.
Jim
---
Lee-
Thanks for the class! You might not realize it, but you raced XC in Comfort, TC this weekend. You were in my head during the race.
That course is all those wonderful Texas things – rocks, ledges, loose pack over hard pack and cow patties. For the first three, I was thinking – tea cup grip, heavy feet, move my center. I cleared some technical stuff for the first time!
Best,
Tara (who won her first Cat 2 race two days after our class)
---
Thanks for everything on Sunday. You truly have a gift and I'm honored that Matthew [teenage son] and I got to spend the day with you. We learned so much in a great atmosphere. Not only did the muscles you say would hurt did, but my face hurt from smiling so much. It was hard driving home because I kept trying to lean the truck into the turns and get behind the seat when I needed to stop!
Robert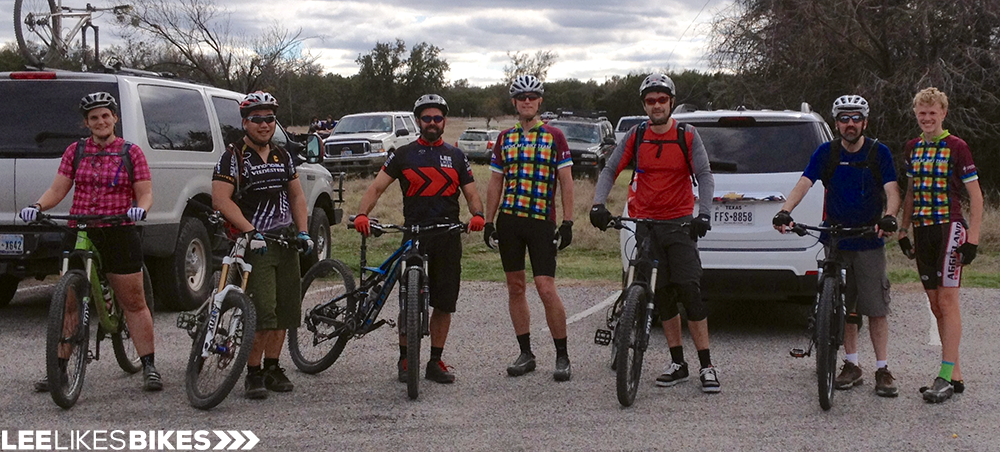 A great day in Texas: LouAnna, Ming, me, Robert, Jose, Patrick and Matthew
---
Thanks again for the great session today – I already feel the value of a lot we learned today, and I am sure I will only feel the full impact in a few months, which is the mark of a great coaching session!
Can't wait to get back on the trail!
Jose
---
Lee, just want to say thanks again.
I Pinned it today! First race of the season and 2nd place Cat 2 50 +. Your skills class helped me to feel more in control and confident.
DavidOBryan
Austin, TX
---
Lee,
Great seeing you. You have such a way of teaching, it's as smooth as you ride. Seriously, you have such a gift and passion, as you expressed, it's as emotional for your students as well. As I described the day to my beloved, it's a magical and spiritual time with you and for me, it really awakens my love for biking and my desire to continually get better technically, efficiently and more in love with it…if that's possible.
Vasi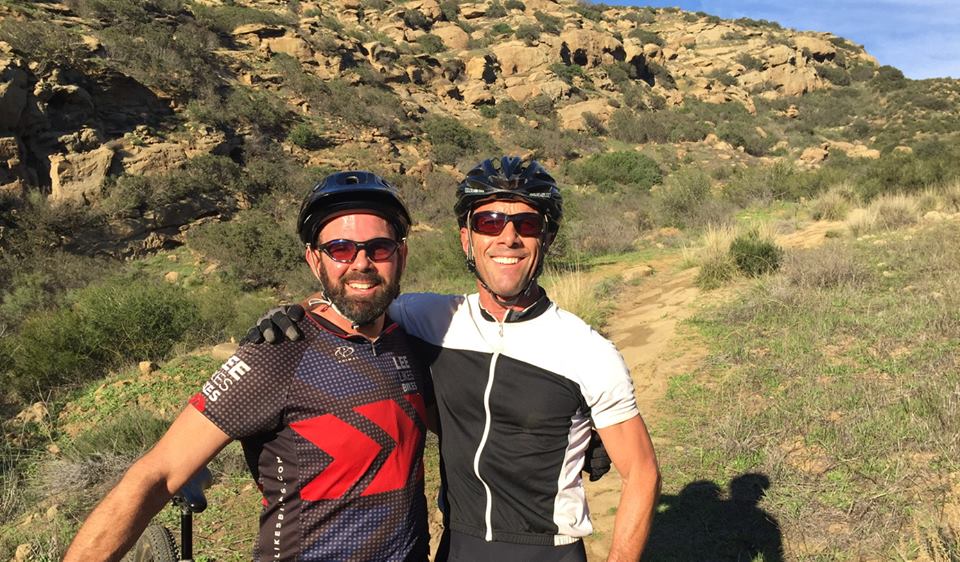 ---
What an awesome class. Really well explained principles for pedaling, braking, cornering, climbing and descending. Very patient instructors with zero ego and zero intimidation factor. I would totally recommend this class. When I think about how much I spend on bikes and races (and surgery for not attending one of Lee's classes earlier) this class was a huge return on investment. And since doing the class I am more confident both descending and getting up stuff that I previously thought was hike a bike only. I'm going to sign up for this class again as you can't have too much of a good thing!
Phil, elite XC racer
---
I signed with a domestic pro team in the UK and am racing with them next year. I've definitely used some of the skills you taught me in road racing and rainy crits. Any time I start to feel shaky or nervous I just remember, "get low, weight centered!" It really helps to calm down and bring everything under control again.
Joe Petrowski
---
Over the last few months since I worked with Lee my skills have improved dramatically. I now have a better awareness of where my bike is, brake harder and later and find speed by pumping instead of just by pedaling. I'm riding more aggressively and letting my bike do more of the work of absorbing terrain variations. All have these combined have made me a faster and more dynamic rider, but the most noticeable improvement has been in my cornering. I now corner with more confidence and speed thanks to Lee's coaching. I lean my bike more aggressively to better engage the side knobs and am beginning to find speed in turns instead of losing it there. The combination of these improvements is taking seconds off my enduro race runs in a sport where races are won and lost by hundredths of a second. I couldn't be happier with my clinic with Lee Likes Bikes and I'm looking forward to working with Lee again in the future.
Macky Franklin, pro enduro racer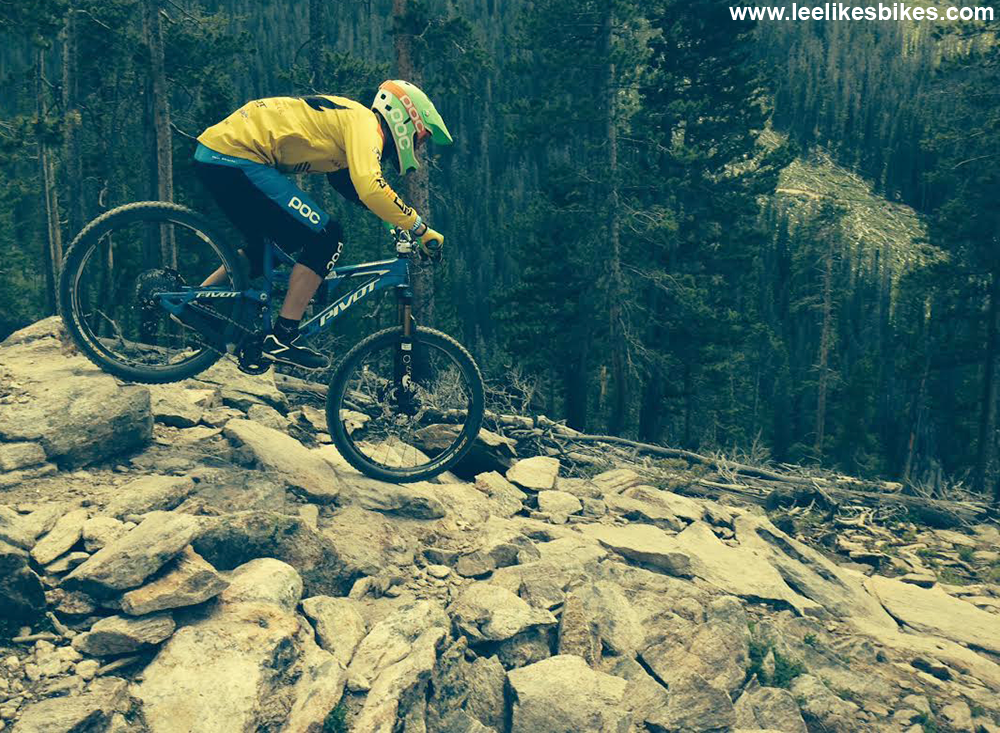 Macky rocks the rocks during an LLB enduro clinic at Winter Park, CO. Lee's co-coach for this class was elite racer Curtis Keene.
---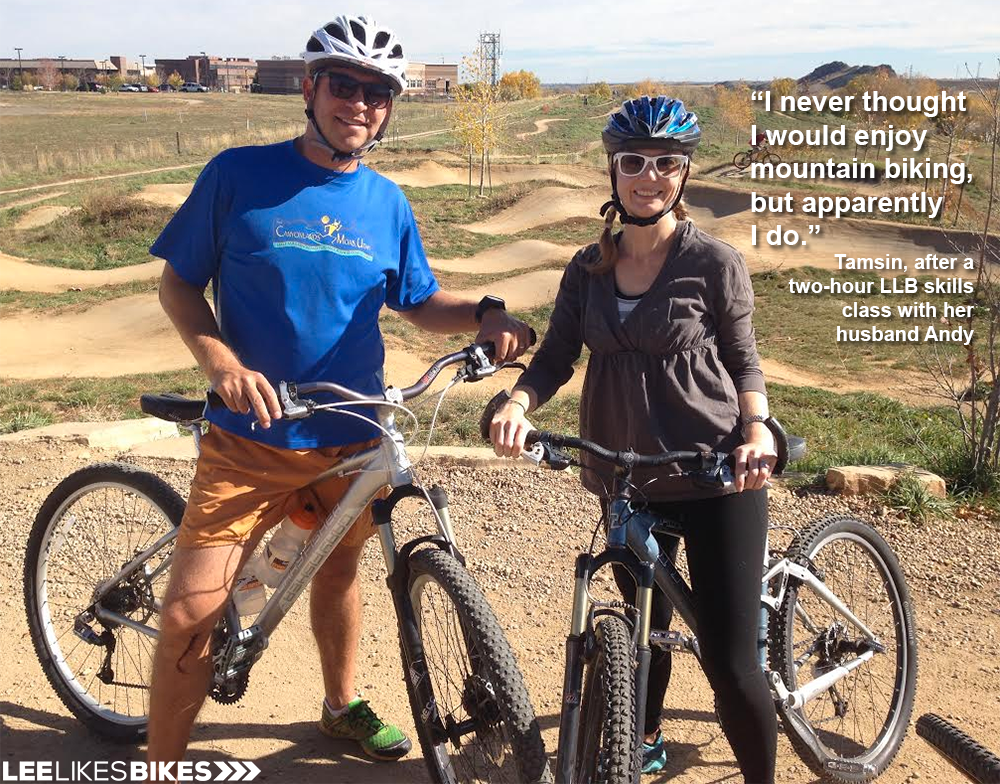 ---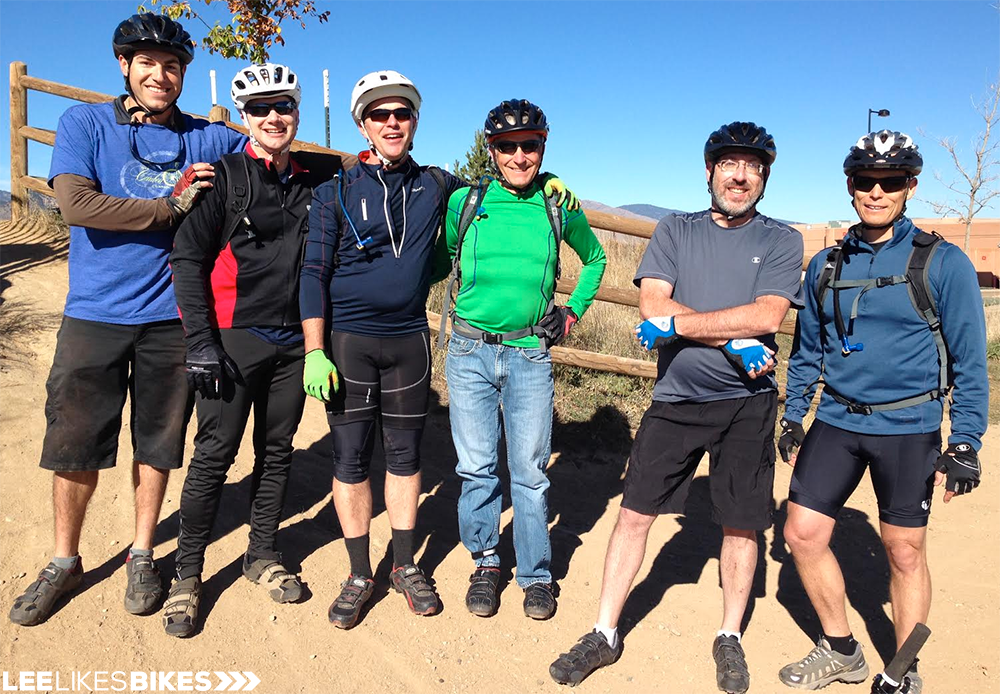 ---
Hey Lee
Wanted to say thanks again. I think you saved me and my bike from more nasty spills and I have a whole new use for the huge parking lot behind my house. That NICA book (Teaching Mountain Bike Skills) and the class is a really good combo.
Jon Koch
---
Hi Lee,
Hope all is well and that life is treating you as it should. Just wanted to quickly say thanks. Two weeks ago I went for a week long break biking in Sestriere and Sauze D'Oulx. Essentially lift assisted riding but with some decent climbing work and awesome trails, big days out on the hill and good times with some great friends.
Previous trips like this I have been a complete mess by day 3 and would normally have resulted in at least one pretty serious stack. I have been using MMBSii and putting as much of your suggestions into practice as possible, and in addition I took your website advice and have been running through a programme with Dee Tidwell.
The differences were subtle, but combined were a step change in how I was riding.
• Faster,
• No arm pump,
• less back ache
• less battered,
• No crashes
• Some Strava times that really surprised me given that they held a round of the Italian Superenduro there a year or so ago…
Thanks,
"Confidential" in the UK
---
From a recent weekend in Peoria, IL:
Matthew Jarrett's report: cyclesinlife.com/lee-mccormack-skills-clinic

"By day's end I was extremely happy with my progress and what I had learned. Lee is a seriously fast and talented rider. He is a great teacher and is very easy to work with. He can explain and translate theory to you with demonstrations on your local terrain. That was huge for me. He evaluates your ability to safely and successfully attempt new skills which providing confidence. I'd highly recommend working with Lee if you have the opportunity. For me after today, it's not a matter of if but when I'll be signing up for more."
Matthew Jarrett
"Lee,
Greetings, and I hope all is well.
I have been practicing the techniques you taught me several weeks ago, and HOLY COW!!!! This stuff actually works, and guess what, I am not only having a BLAST on the bike, my endurance (mental & physical) has about doubled! And, I know you shall find this hard to believe, I haven't done a single face plant since that day. I have learned to use both butt cheeks, corner, descend like a "pro" and make angles everywhere. I cannot believe how fast I am now, compared to several weeks ago. I am riding low on the bike, dropped the seat another inch, put a 60mm stem on vs. 140mm, and WOW!!!!
I have been SMOKING the regulars on the training rides just from your techniques! Like I said, you have a friend in Central Illinois if you ever need something, a place to stay, whetever, call my cell below.
Thanks again!!!!!"
Sincerely,
Steve Driscoll
"Thanks man! I learned a ton. Went out Sunday and destroyed all I rode with! I had a blast riding the Peoria area trails. Next time your in Illinois it would be great to get you up in the Chicagoland area."
Aaron
"This is Kim from Monday's clinic in Peoria. I want to first say thanks again for making the trip and opening up that extra session for us. It was an incredible day and I walked away feeling like I already have some new tools in my box that I can use and practice with to continuously improve."
Kim
"The skills clinic was badass! I had a great time, learned a lot, and also enjoyed the opportunity to see some real ripping."
Brian
Lee,
Thanks again for coming to Peoria. I really learned a lot, exactly the kind of stuff I was hoping to get from your class. I would like to tell you I went out and rode at Wildlife (my usual riding spot), and really focused on the cornering drills you taught us… Wow, what a difference! Corners I usually struggle with or need to slow down for, I was able to hit them almost too easily without any feeling of wash-out. It has certainly made me faster and more efficient through many of the corners (and there are a LOT of them over there).
I also am making it a priority to hit the pump track and do as many laps as I can in a row. Right now, I can get 3 laps, so I have work to do there. But the laps now feel a lot better. I also feel it is helping me get that speed skating power feel I was looking for.
I still have a ways to go, but as you say, focus on one thing at a time, and hopefully, I won't have to think about it anymore, and I can just ride.
Thanks again, and I will definitely be recommending your class to others I know around here for next time you come.
scott fredrickson
---
I was at the NICA leaders summit at Alabama. I was the one who had back surgery recently and is filming the alabama NICA film.
I have to tell you, I use strava. I keep doing rides where I feel terible, slow, and just overall having a bad day. Ill look at strava when Im done and I set PRs on everything. Im 100% convinced its because Im more balanced on the bike and more efficient.
Thanks.
Randy
---
Our friend Keith, a 40something Cat 1 XC racer with legs that were crushing but skills that were disappointing, has signed up for 20 hours of skills sessions.
In session #1 we covered the basics, laid down some baseline metrics (time trials!) and plucked some low-hanging fruit.
Keith raced the following weekend. Here's what he said:
—
Lee,
Raced a XC race this weekend and had great legs and some new mojo on the descents. I felt strong and confident to finish 2nd on a rippin' course in Winter Park. I focused on staying low, keeping my feet level and making good turns. My very hard-earned gains on the climbs and road sections didn't deteriorate on the descents and I even passed some people in tight singletrack. Lots of things came together, finally, but it felt fantastic to handle the bike with a bit more confidence!
Keith
---
"I would like to thank Lee McCormack for taking me from a Cat 3 rider to the 2012 Junior National Downhill Champion within a few years. Your help and support mean a lot and I benefited greatly from it. I owe you a lot for where I'm at in my career being on a factory ride and pursuing my dream to become a full time world cup circuit racer."
Alex Willie, 2012 Junior National Downhill Champion, A student, gentleman
---
"I've been a coach, instructor, and lecturer for some 20+ years now, and have worked alongside some of the best. I can definitively say I know what great coaching and teaching looks like. I've also been riding and racing a bike since I was 7. After 38 years of practice, I thought I had it all figured out. Lee's personality, teaching style, and step by step technical breakdown of the finer details of mountain biking elevated my riding skill in just a few short hours. No matter just how good you think you are, Lee's instruction will take you to another level."
James Herrera, USA Cycling National Team BMX Coach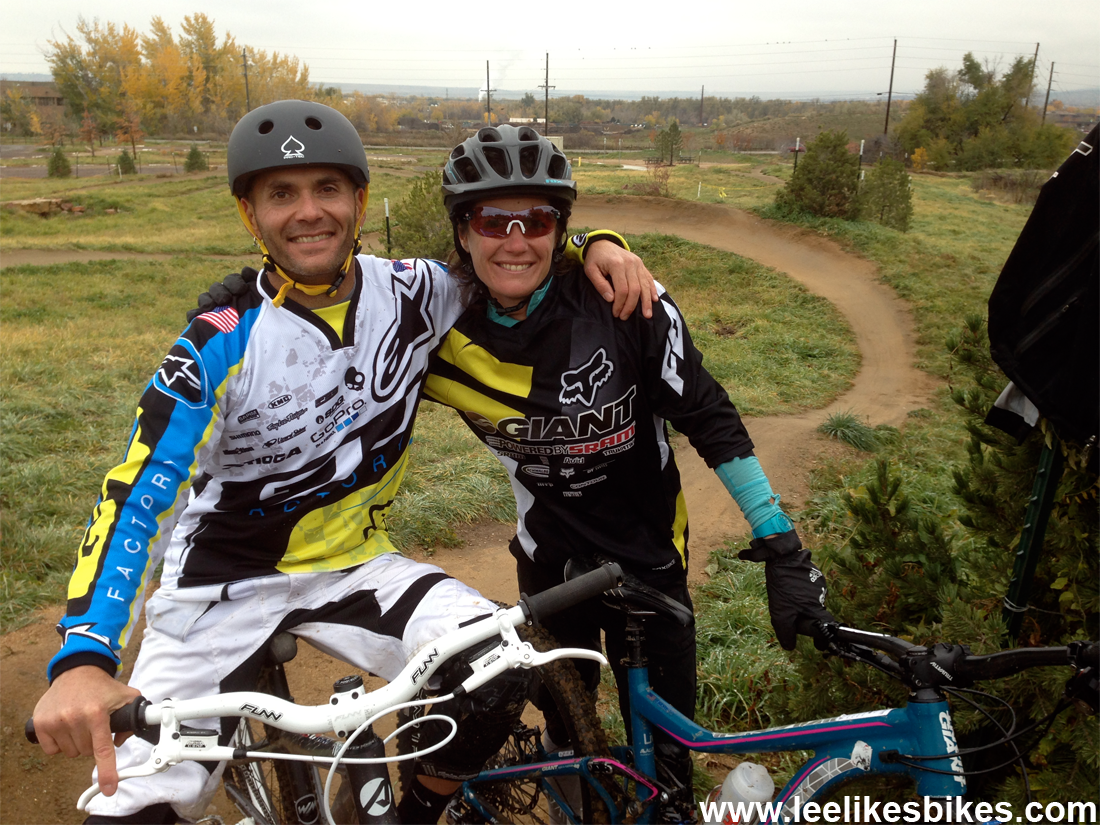 James Herrera and pro racer Kelli Emmett had fun learning skills at Valmont Bike Park. Kelli went on to have a great season as a factory Giant enduro racer, and she even won the Downieville Downhill!
---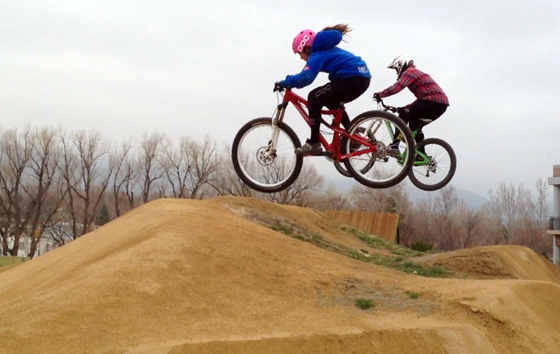 "Thanks for a wonderful time, we are so happy with all the super training we got with you. No doubt you have made us better and safer riders, i am very impressed by your deep knowledge and still explaining every exercise so easy and understandable (even for a kid). The time with you have given Mille the best foundation for her DH season and further development as DH rider.

"We had to go back to the bike park before we left see attached."

Håvard, who travelled with his daughter from Norway to Boulder for a week of kung fu training
---
Lee,
I've been practicing braking and drops as well as riding position. I got a shorter stem for my 4X bike as you suggested, and wow what a
difference. I went to the BMX track yesterday and it felt like a completely new bike The new riding positions that you tought me made it so much easier to jump as well as get a good pump off of the rollers. I've applied what you tought me about drops and body position to my DH bike and I was able to finally hit the 7 foot drop smother than I've ever hit it before.
– Matt (junior beginner downhill and 4X racer)
---
Lee,
Thank you! I just got back from Moab, where I rode Slickrock and
Porcupine Rim trails. And I had a blast, mostly because I took your
MTB skills class. Those are two extreme trails, yet I found myself
comfortably handling terrain that would have freaked me out before the
training. So cool!
Thanks to your training, I felt the bike moving more freely underneath
me, while my body stayed calm. Using your techniques, I got down most
of Porcupine while really enjoying the trail's rocky extremes. While I
still walked over some of the bigger drops, I was amazed at how much I
could do.
Mountain biking is so much more fun because I took your training.
Everybody should be so lucky to get this kind of instruction.
Steve
(40-something mountain biker)
---
Lee-
Got the handouts! Thanks! They are rad! Breaking it down like that really
helps.
Thanks again for all your help and extra time! I'll keep practicing!
You're the best!
-Judy (pro XC racer)
---
Lee,
Thanks so much for an awesome class and for spending extra time with us on Saturday. For me, getting more comfortable moving around over the bike, not freezing up when I am nervous, getting low in the attach position and looking ahead are key. I definitely need work on unweighting the front tire in particular, this will help me on trails, and I think the basics you taught us will help me do that. Once I get more comfortable with that I will relax a lot more and stay loose when the trail gets technical and steep. We had a great ride on Sunday at Keystone and a lot of the things you taught us popped up in my mind while riding. I was able to carry the front wheel when going over some of the small drops there, although larger drops or drops close to other obstacles – rocks, turns etc. – freaked me out still and I either rolled them or stopped and walked them.
You made the class great fun, you've got a great attitude, very positive and supportive. Great material, the book is very helpful as a companion for the class. Focusing on the basics is key for me, so I thought it was great that we worked on that rather than going straight to more advanced skills.
Thanks again, look forward to riding with you in the future.
Derrick Nedzel
System Consultant
iAnywhere Solutions
---
Excellent training. I learnt so many things and feel my riding has improved many times over. The pace and the way things were taught (verbally and demonstrated) were excellent. Lee always managed to make things fun while holding everyones attention.
Paul, intermediate mountain biker
---
Preparing for my first year of downhill racing, I knew I wanted to race expert. I was not afraid of pinning it. I could hit tech sections with speed and felt relatively comfortable just riding trail. Yet I knew I needed something to help progress my riding as I was getting whupped by more peers on trail. I could not figure it out. I read magazines and watched movies to learn how to hit corners without slowing down. I just could not grasp the concepts of lean and body position.
I started talking to Lee about my goals and we started doing some clinics. Lee told me that I had some natural talent that was good enough to start racing expert, but the fundamentals were my greatest weakness. Lee and I decided that my greatest problem was cornering. We started riding on a flat hardpacked, yet sandy piece of land by our local dirt jumps. He set up a flat turn slalom course and we did laps. Lee was able to correlate riding a bike to something that is easy for me to understand and my progression took off like a rocket. Before long, I felt confident railing berms, hooking flat turns without braking, drifting off-camber turns, riding brakeless, and all of the other cornering tricks he had up his sleeve.
I read his cornering chapter (in Mastering Mountain Bike Skills) every night for weeks until I had it memorized. I would read it in the car on shuttles and work on a new trick and on my last few runs I would put them all together and see how it went. I ran a timer during these runs and my times reflected what I thought they would; I was getting faster.
My race season went great. I put together some great runs and was blown away when I beat Lee in one race. I am going to continue to take advantage of Lee and his nearly endless knowledge of cornering, sprinting, jumping, and hopefully his chapter on racing like a champ will help me to improve my weakest part of my riding, the mental.
Nick Simcik
19-24 Expert
Boulder, Colorado
---
I haven't ridden in a couple years and frankly had some fear. Lee breaks everything down so it's easy to get, and I really like his "no fear, no pain" philosophy." He's really gentle, and he gets you doing things you've never done before — and you're having fun doing it.
Tracy
---
Lee,
Thanks for the lesson … You're a kind and patient teacher.
I'm psyched for lesson 2!
Mark
(experienced runner and climber but pretty new to mountain biking)
---
I recently participated in a 2-part downhill clinic [for road bikes] conducted by Lee McCormack. I signed up eager to learn but was blown away by how much I learned. Lee's class quickly changed my comfort and performance on the bike. Lee's unique ability too clearly teach, building upon skills, to bring the rider to a higher level is amazing. Before you know it, you are riding better, safer, and having more fun. I wish I had learned from Lee from the start. I am very interested in attending more classes.
Karen Rakestraw
(experienced road rider)
---
I just wanted to let you know how Awesome the Adult MTB Clinic was!!
I have been riding MTB's longer than most SMBA kids have been alive (Coaches for that matter) and considered myself a fairly accomplished rider. Lee's Clinic taught me so much more and as I apply it to my riding, I am continuing to getting better and faster!
Getting back to basics is a great way to go. I know I have developed habits, become comfortable in my riding style, and never really think to try something different. Lee's style of teaching and method of delivery, along with Hands-on practice is an awesome way to raise the bar on riding.
For anyone who thinks they are good and don't need a "basic" MTB class, think again! Balance, Braking, Movement on the Bike – all explained to a new level and it works!! I recommend it for everyone from Beginner to Seasoned Expert – and next on my list is to buy the book! This clinic has motivated me to continue to work on my riding, as I can see I have just scratched the surface.
Denise Lupear
---
Hey Lee,
Just wanted to give you the big thumbs on from my ride this morning!
Michelle and I met for a quick loop at Matthew Winters and had a blast! Given all the rain yesterday the trail was nice and tacky and we had fun working through some sections under your "skills to be mastered" mindset. I cleared so many things, up and down, and was VERY psyched to do so. Unfortunately I had to get back to the kids (a tea party to dress for and get to) otherwise we would have spent a lot more time of certain areas.
There's your warm fuzzy for the day! Thanks for all your guidance and words of wisdom. Now all I have to do is ride and practice!
Have a great one!
Margo
---
Thanks for coming down (to Taos, NM) and helping out (with building a pump track and teaching a clinic).
I could feel a BIG difference on the trail.
I am the ski school manager at Taos Ski Valley. If you ever want to come back to recreate down here let me know and I will hook you up!
Peace, Mugzy
---
Hello, Lee
Thanks for the session (public clinic at Valmont Bike Park). I think that just the parking lot session was already worth my cash. You were true to your promise of making me leave Happy!
I'll still have to focus on those 'Die Hard' habits, but at least now I have the tools and the knowledge to do so.
Honestly I was smiling mentally all the time, but also analyzing everything my brain, body and bike were doing. I am a Telemark and Snowboard instructor and it was interesting to see the parallels on the weighing of the bike in bumbs, valleys and corners.
Will you do an Advanced/Follow up class for this session or for people who like me went through the basics with you?
Tabee, Paul
That park is wicked!!
---
Hey Lee! Loving the class from last night (public clinic at Valmont Bike Park). You're really amazing at taking your passion and intellect and transferring a feeling of possibility to your 'students'. Looking forward to more!
Kristin
---
Hey Lee,
I just got back from a weekend in Fruita. I tried to use all the tricks and tips you gave us at the skills clinic. I had been to Valmont a couple of times after our clinic. Working the pump track, etc.
Let me tell you, all of that came in so handy in Fruita. I had been there a couple times before, but this time, I really rode it hard. We did 22 miles of singletrack both at Bookcliffs and Loma. My quads and ass are still hurting from being in attack position all day. I completely ate up Kessel run and Rustlers Loop. Pumping like a mad man. Attacking the corners with a bike lean. Always in attack position. Popping, dropping, and ripping it all day. It was a complete blast.
Thanks much. I look forward to continuing working on my skills.
Thanks
Stephen
---
Lee-
Hey, I'm finally following up after our good sessions up in CO almost a month ago. I took longer than I anticipated to convert the things I learned at the bike park to trail riding abilities (old dogs and new tricks, perhaps).
Anyhow, I have about 8 rides under my belt now. The first couple of rides I was all kinds of out of shape. I chalked it up to over thinking things, it being 90 degrees w/ 50% humidity here at 5 AM, and a week of travel for work that included too much beer and food… After those first couple of rides, things started coming together. Initially, the "new technique" started clicking for riding up rocky steps. I was keeping the weight balanced and just smoothly popping up things, instead of trying to shift the weight back and forward like I normally do. That was starting to work pretty well, with no more front hand spring attempts like I had at Valmont!
After feeling good on the ups, I finally started to want to get into position 1 during normal riding and keep low. I was seeing the benefits of staying low and finding it easier to attack the trail and pump down downhill obstacles while in this position. It became very noticeable when I was sitting up, and ran out of arm when I was going over an obstacle I needed to extend over. What I used to tolerate became a pretty uncomfortable feeling! Even better, I was able to recognize and analyze what I was doing wrong, and know with certainty that I knew what to do to correct it. Making that happen is always another thing, but at least I was sure I was attempting the right fixes!
Fast forward to present day, and my normal trails are feeling more flowly. I also find myself getting low and staying balanced automatically more often, and having to force it to occur less. I think my brain is finally starting to realize that this is a better and safer way to attack the trail…. Hopefully more rides will continue to show benefits.
Heading up to Whistler next week for 4 days in the bike park, so I'm excited to attack things up there as well!
Thanks again, hope all is well in CO.
Ethan
---
Hi Lee,
Just a quick note to say thanks for a great day of mtb training on Sunday. It was an invaluable experience and one that I wish I had the benefit of many years ago.
My sister (Andrea) was riding noticeably better by end of day and hasn't stopped talking about how much she learned since.
My brother (Nick) was so sore he couldn't move on Monday which I thought was pretty telling of how hard he worked.
Thanks again and I will keep an eye out on your site for East Coast sessions next year. Also will start spreading the word in Upstate NY and let you know if we have folks that would be interested in your training.
Have a wonderful holiday season Lee and thank you again!!
Trish
---
Lee! Man that was a life changing day yesterday. I'll be writing everything down as I keep thinking about all that we touched on and can't wait to get back out to start making it second nature – and I'll change out my Yeti's stem.
We'll definitely be crossing paths again somewhere down the line.
Be well and thanks again.
Best,
Jerry
---
Lee,
I can't tell you how much fun I had and how much I learned at Sunday's session. I mean that, I've tried to write this several times, but I actually can't express how much fun I had and I much I learned.
You had really simple, easy to get, explanations and descriptions. I loved the enthusiasm you brought and the people that came to the camp were great (are all mountain bikers awesome?)
I've been riding mountain bikes for nearly 20 years, I've been to a few other camps over the last decade or so and I learned tons in a one short day from you. On the trail ride, I rode the areas we sessioned with new skill and confidence. … I just had the first hint of success on pumping flat turns (and I've definitely tried before) … Riding off "drops" that are quite a bit larger than I would have … The idea of staying in a balanced position, and not doing so much with shifting my weight is new. Lots and lots of things to work on.
I was crazy happy all evening and I woke up crazy happy the next day. It was a fantastic way to spend the day!
My only disappointment is that it ended too soon. After the camp I felt happy and sore! The experience was one of my favorites that didn't have my family in it.
I hope to see you again!
-Jim
---
Hey Lee,
Just wanted to say "thanks!" We had a great time and learned a lot. Nothing says it quite like results, and I am a bit of a strava-junkie. So yesterday I headed out to two of the more competitive segments in Marin, Split Rock and Solstice. I moved up 2 or 3 spots on all the segments! Sweet! Kung Fu Rules!
http://app.strava.com/activities/100699586
Drop me a line next time you're in Marin. I'd love to take you on a ride.
Happy Holidays!
Dean
---
Hi Lee,
I took your mtb class 6 months ago in Boulder and have been trying to put those skills into practice since then. The parts of the class that I found most useful in xc riding were the drills pertaining to cornering. I just got home from Tucson where the trails demand a lot of turns – in sand and with dire consequences if you miss a corner. I think a lot about what you taught us and believe I'm finally understanding the feel of cornering properly. (Of course this is all subject to my skill level and my interpretation.)
Anyway, I want to thank you again for the knowledge you imparted to me at your skills class. I am having more fun as a result and I tell my friends on the Western Slope about you. Hopefully it will drum up some business for you and help my buddies ride better.
Best regards,
Tom
---
I just took the 'Leelikesbikes' four-hour Enduro Class at Valmont Bike Park in Boulder over the weekend and within the first hour felt that my money was well spent.
My confidence has increased and, more importantly, I believe I'm a safer mountain biker now then I was before his course. I have been mountain biking for about four years and so many times found myself lying on the ground wondering what just happen and questioning how I could have fallen on a turn. I have often been in the middle of a turn and felt off balance or as I call it, out-of-whack.
I needed the most help with "proper body position on the bike" and teaching this skill is where Lee really shined. Lee's process works; he started us off with proper body position on the bike while we did turns in a parking lot. He explained proper body position, he demonstrated it, told us why it works, and then watched us and gave us personal feedback that was invaluable. Looking back, what he taught me was how to be safe on the bike and how to properly turn and stop. We also practiced panic stops. He got to the fundamentals on how the body works, how the bike works, and the physics of putting both of them together. It was unbelievable what I was able to learn in a short amount of time.
Then there was the fun part practicing on the pump track and slalom course. At first when going over the bumps and the tight turns, I was out of whack, felt off balance, and a little uncomfortable. Lee was watching me and he knew I was having difficulty going over the humps. He walked with me on the track without the bike and told me where at this part of the bump my head should be, how my legs should be bent, and how my arms should be straight with a light grip on the handle bar. He explained how I should be positioned going up to the bump, at the top of the bump and going over it. It was perfect, it just clicked; the light bulb came on. I got on the bike and did exactly what he told me, you should have seen the smile on my face. It just felt right. It felt comfortable and I was not intimidated at all.
Looking back, I felt safer and have more confidence in my abilities. I was ripping down the slalom track and it was fantastic. One individual coming down the track after I just finished said that I was smiling too much. I told him there is no way I would have been able to do this without Lee's clinic. He showed me exactly what I was doing wrong and dial me in. I have read many books and understand what I should do but I'm also smart enough to know reading about it and doing it are two distinct concepts. Lee showed me what to do, and he allowed me to experience how it feels to approach a sharp corner and navigate it correctly. He showed me what to do coming out of the turn and that was exactly what I needed to learn.
I wish I would have taken this course four years ago because I probably would not have all of the scars on my legs today. My hat is off to Lee and I'm going back to see him and have him show me how to property jump and climb over rocks with confidence. That is next on the agenda. Again my hat is off to Lee and I will end by thanking him and saying what an incredibly skilled mountain bike instructor he is.
Dr. Armand Boudreau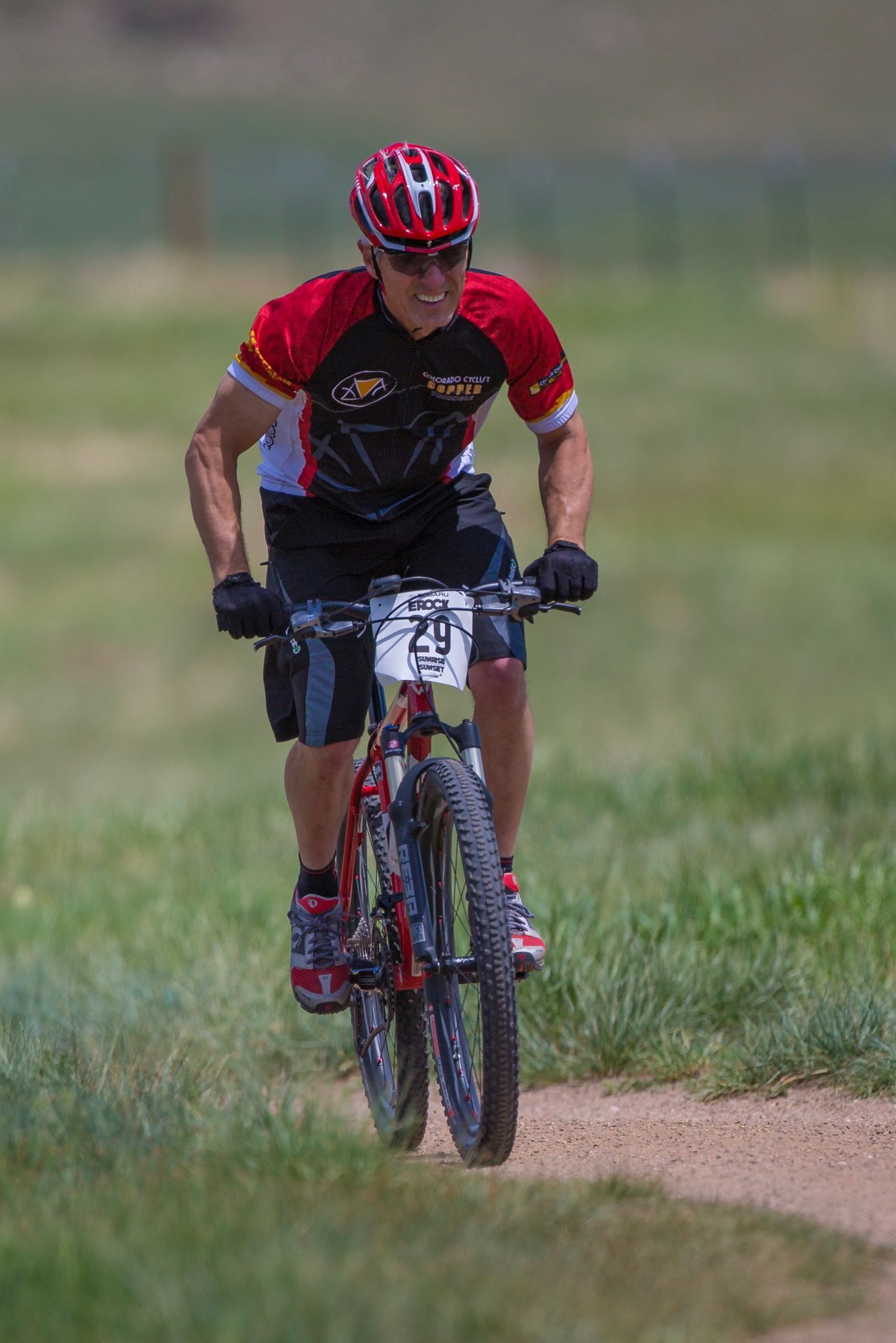 ---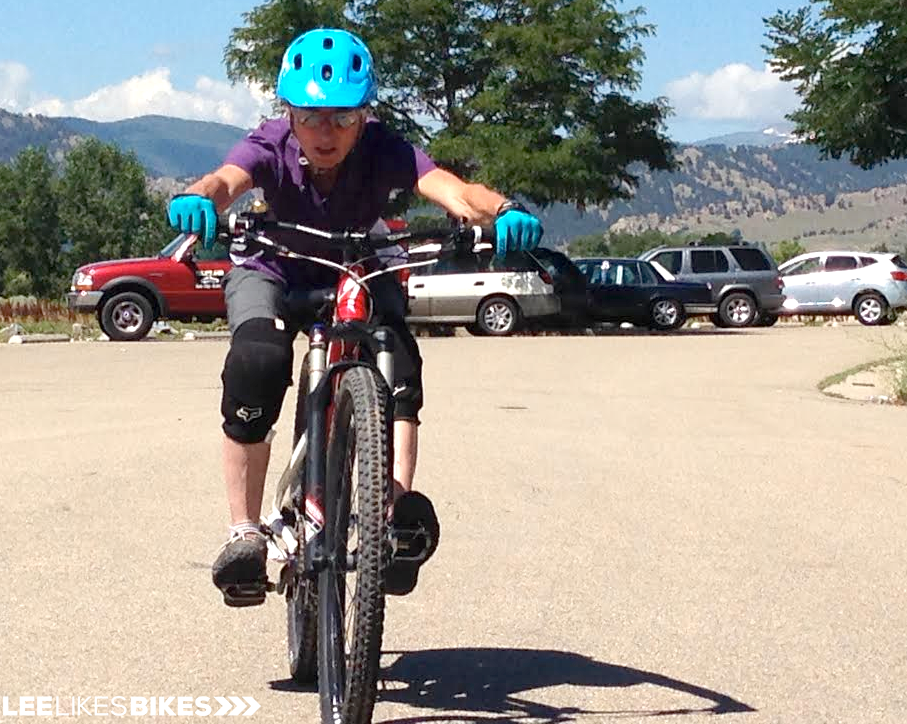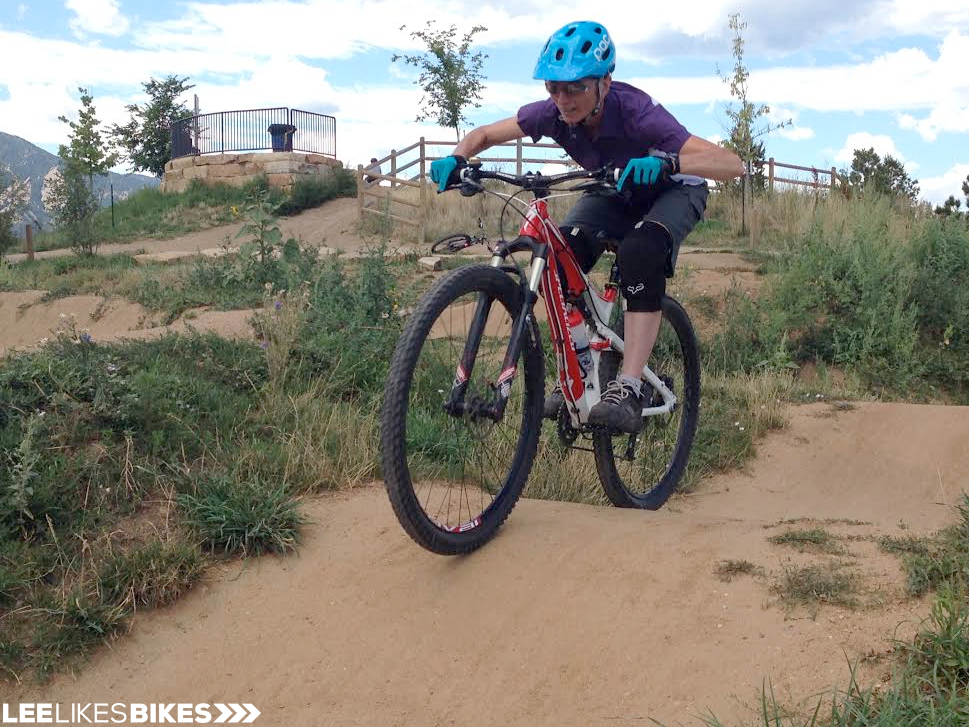 "It's hard for me to put into words how much I enjoyed my lesson yesterday. You certainly opened a new world of riding to me – very exciting!" – Chris Boose
Check out Chris' "Epic DH" — it's a Specialized Epic with flat pedals, short stem, wide bars and a dropper post. Boom!
---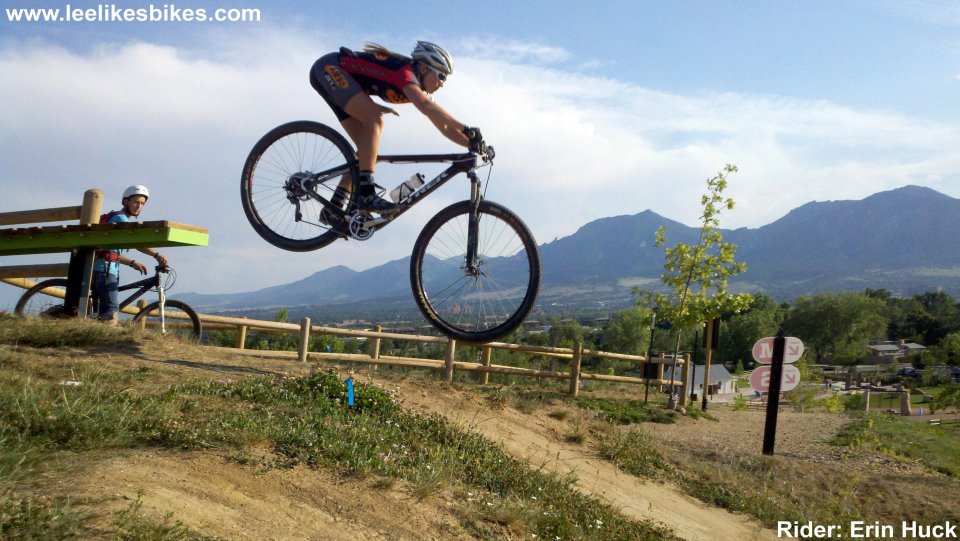 ---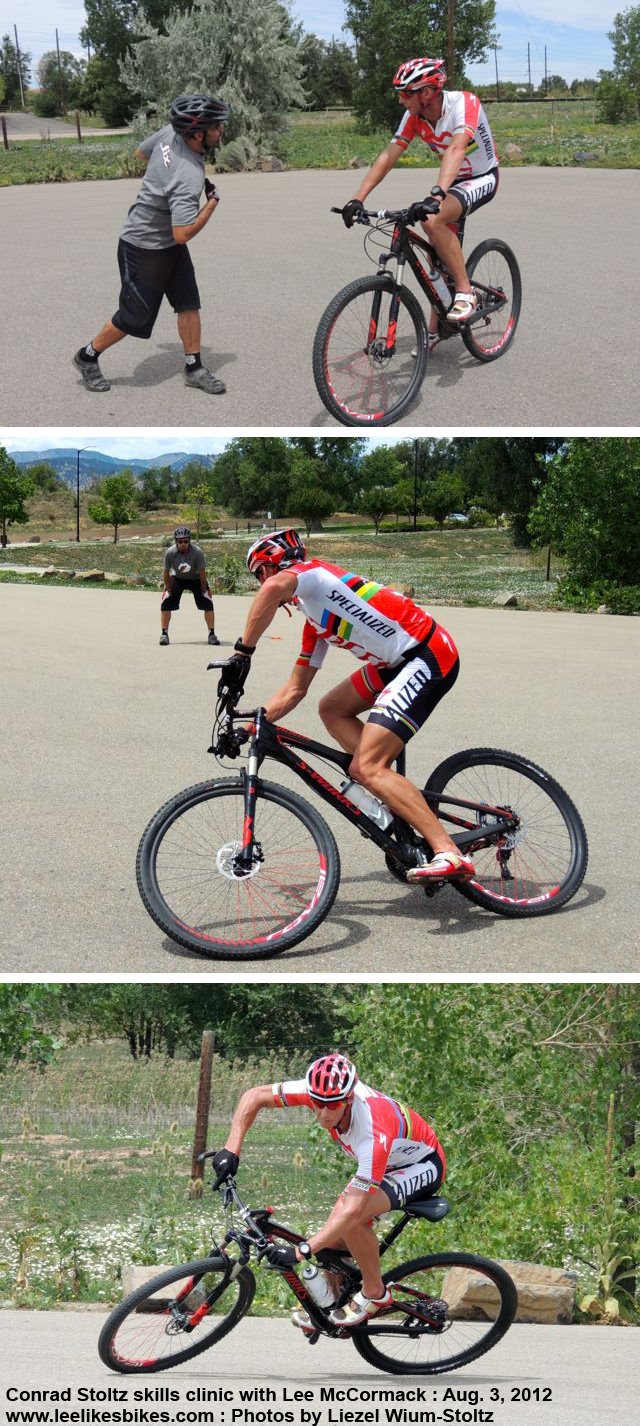 ---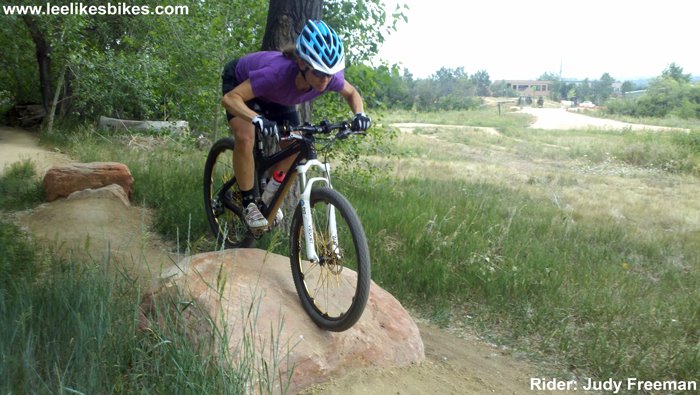 ---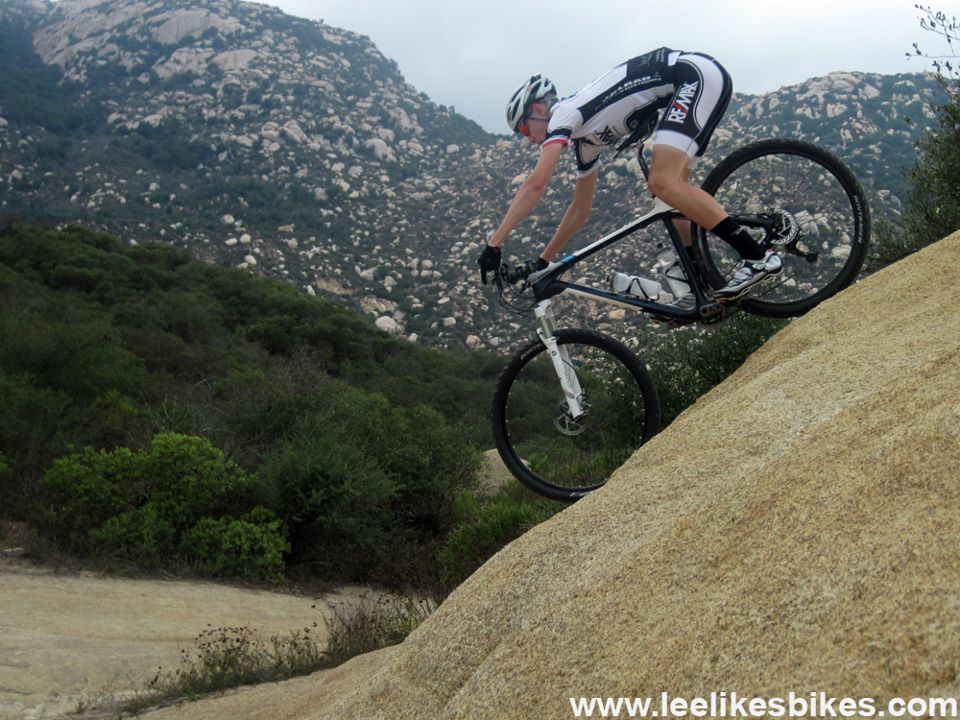 ---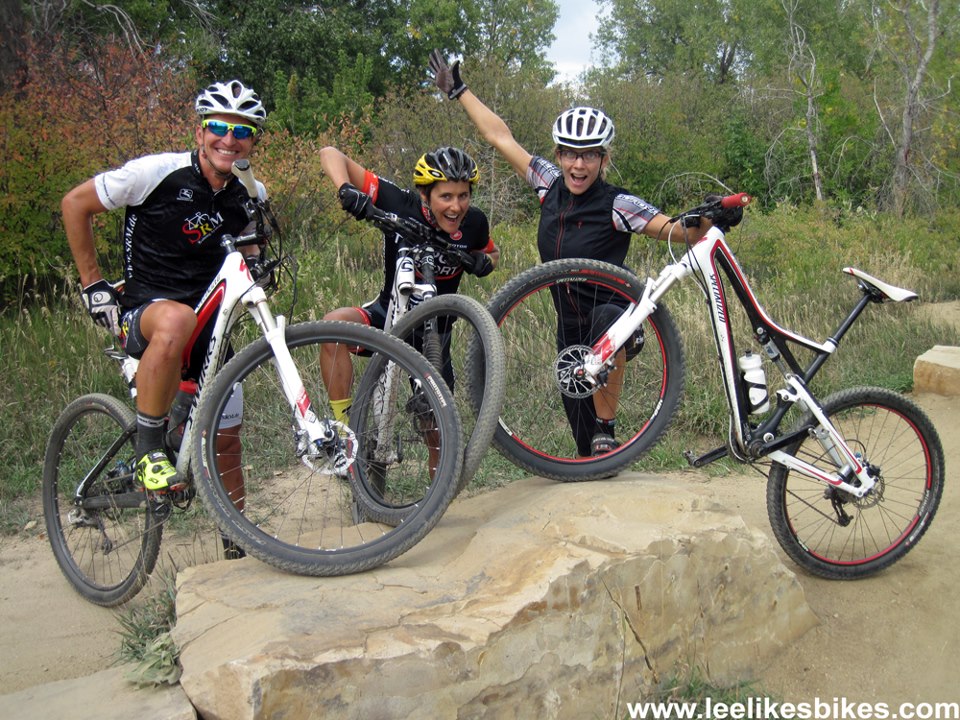 ---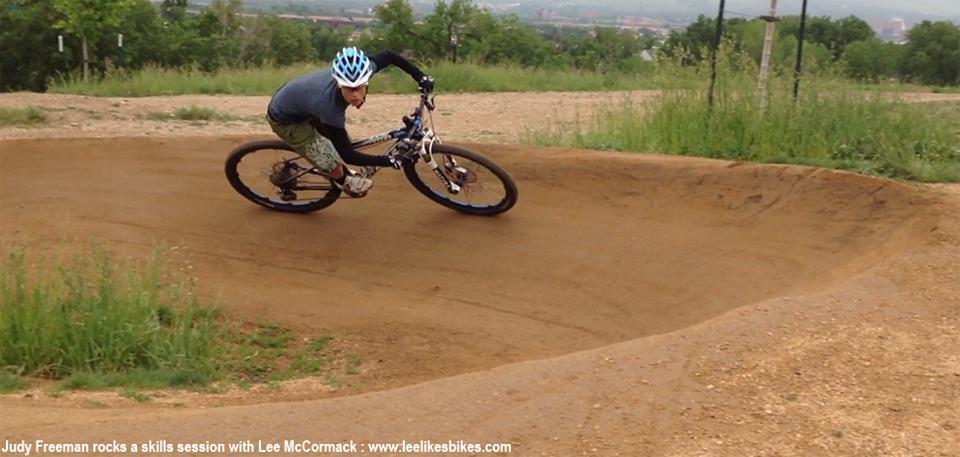 ---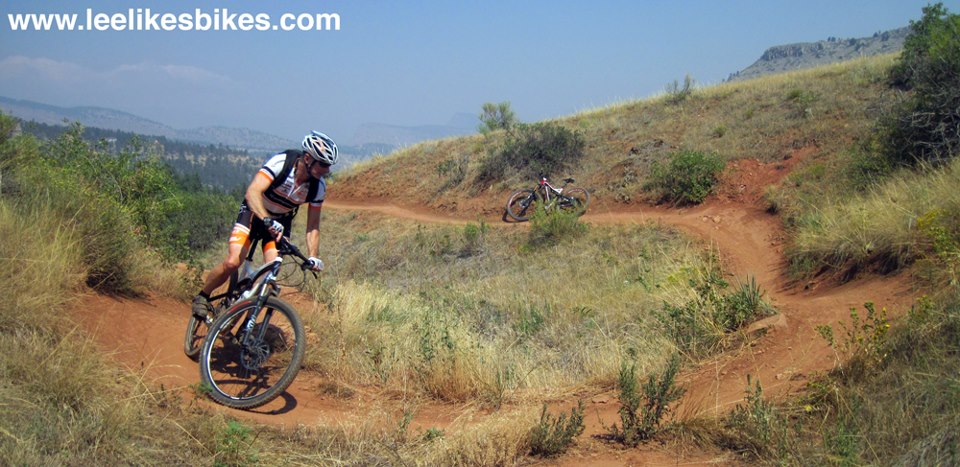 ---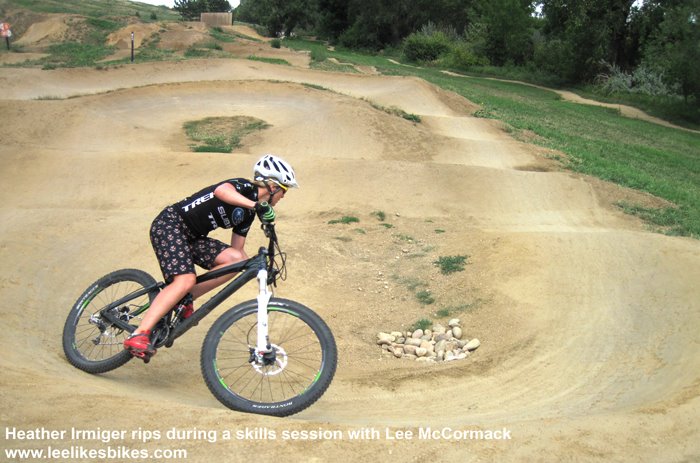 ---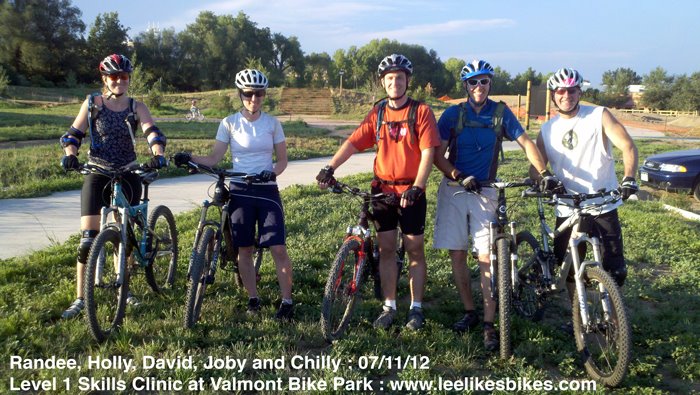 ---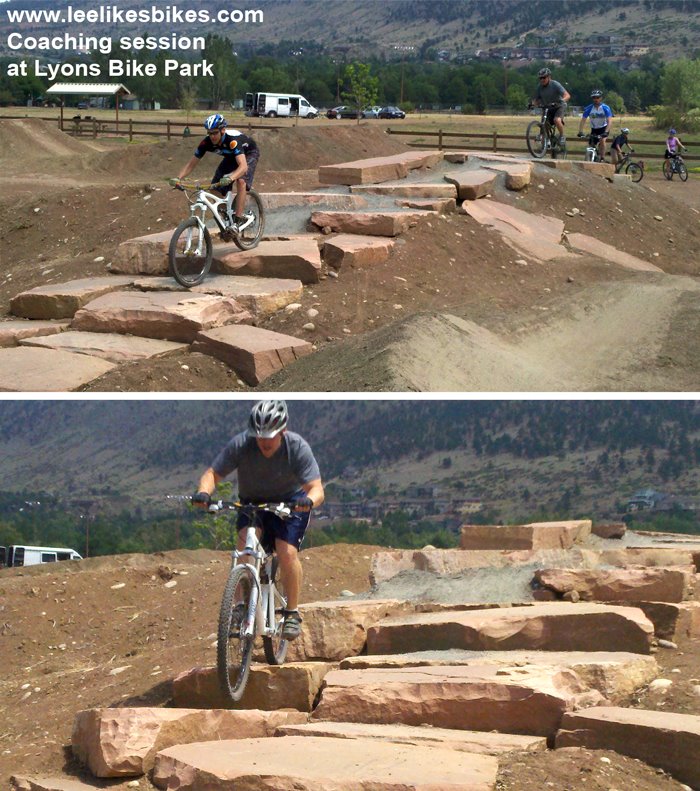 ---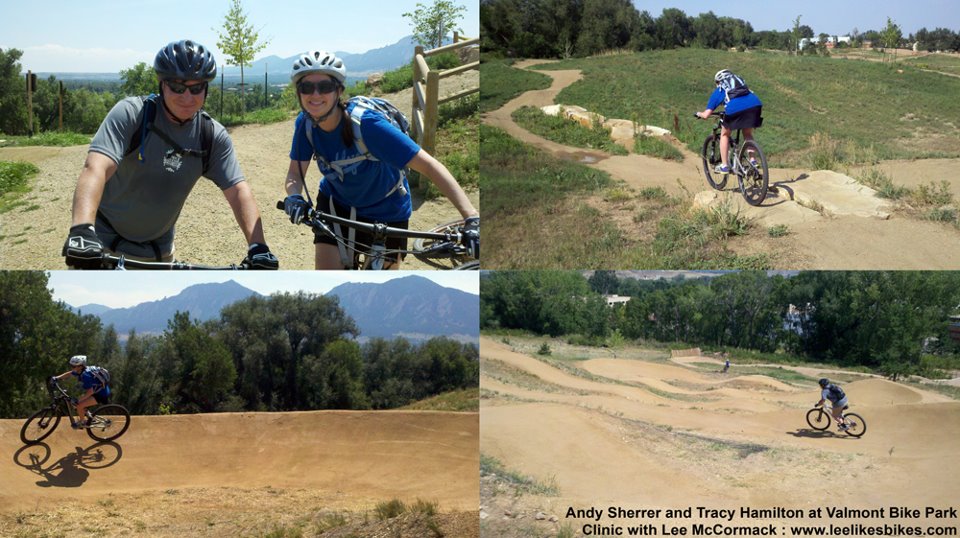 ---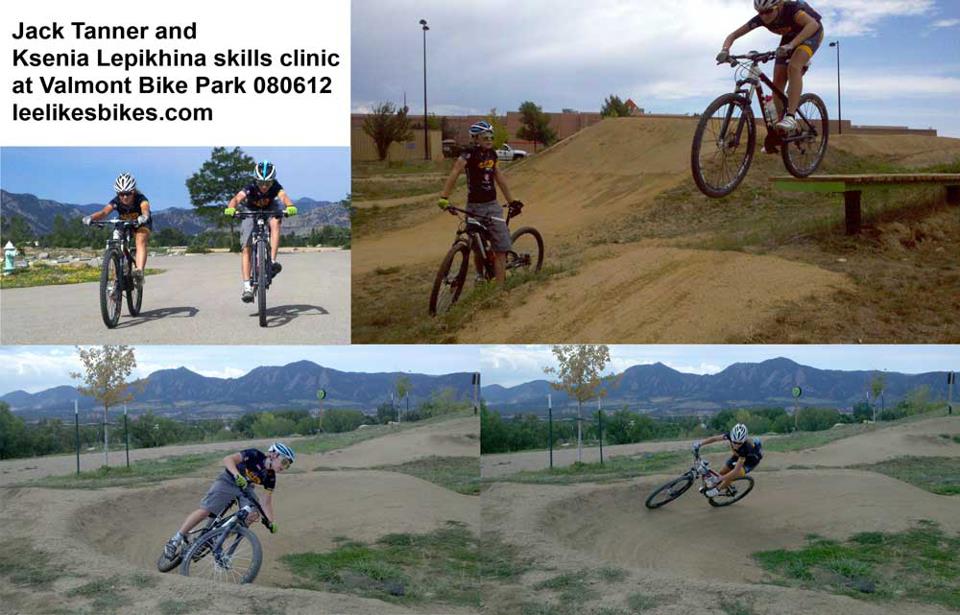 ---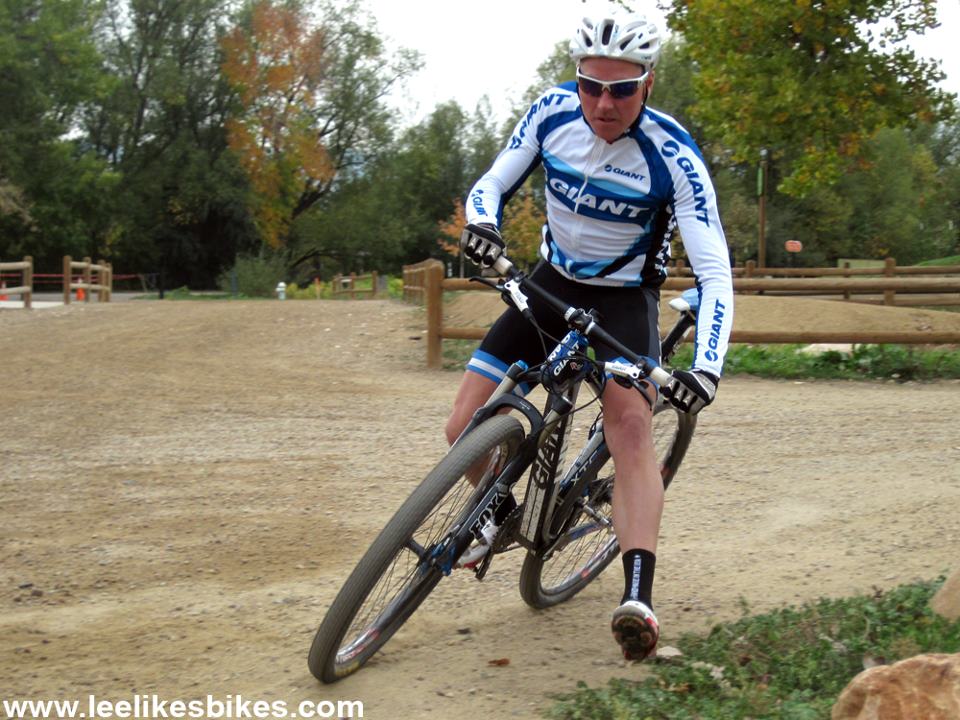 ---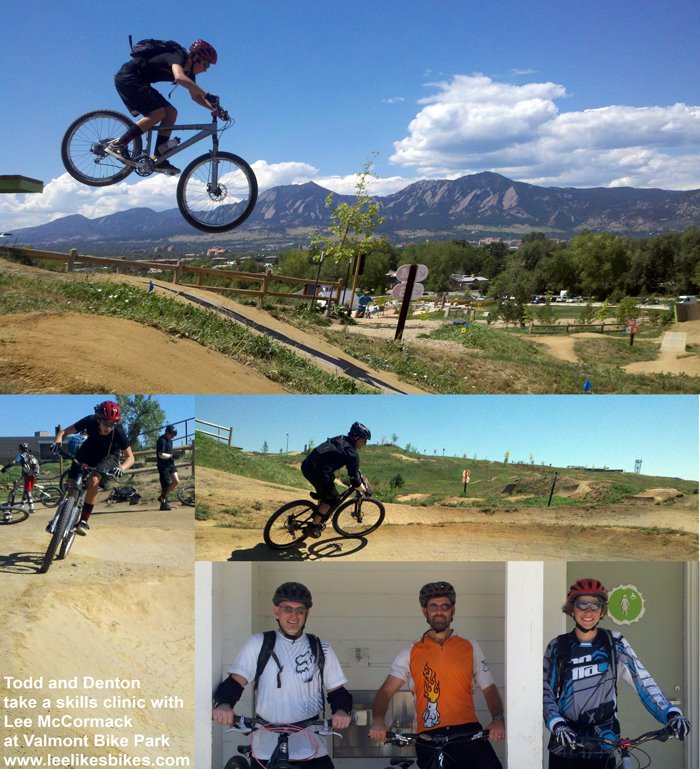 ---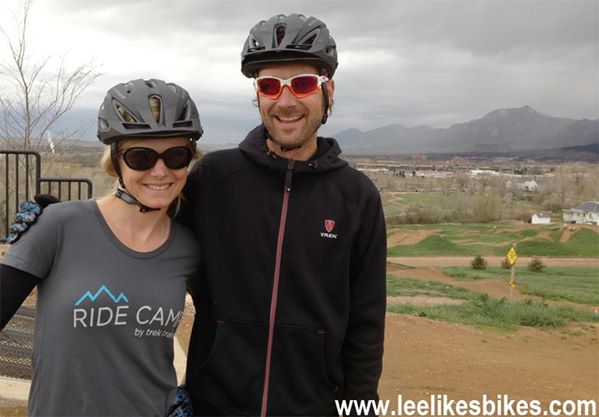 ---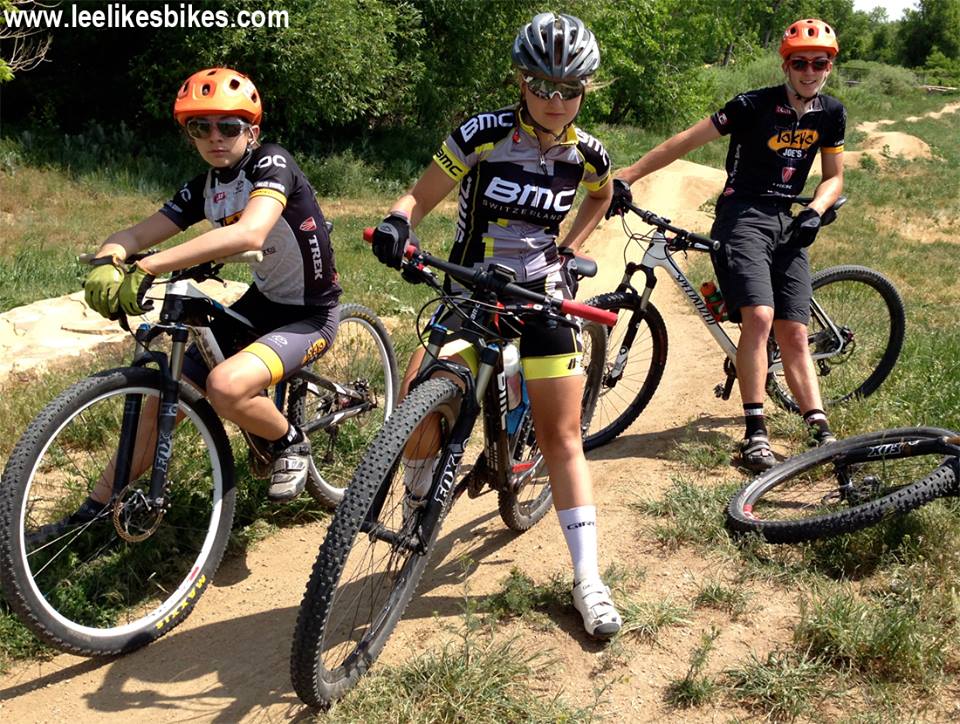 ---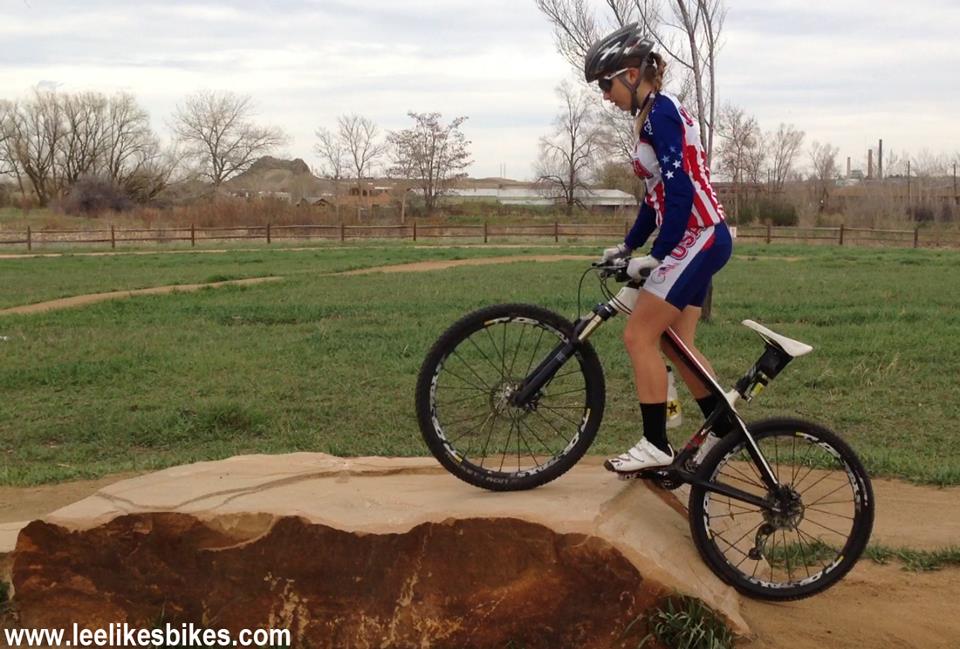 ---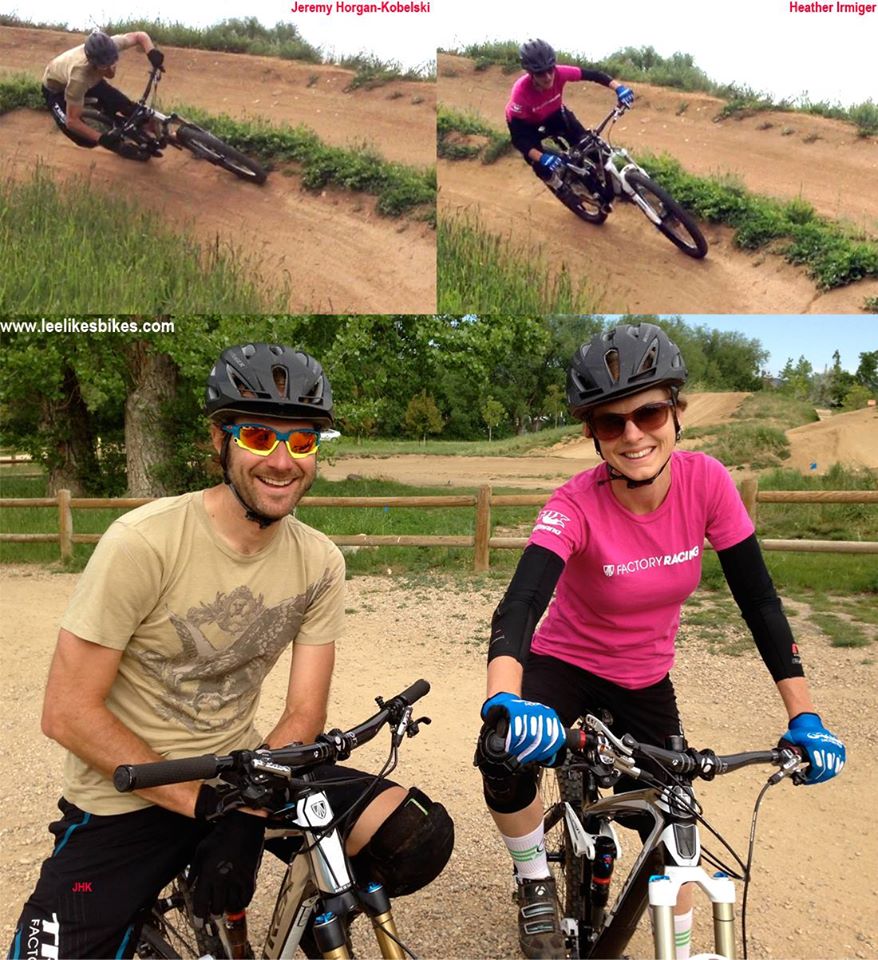 ---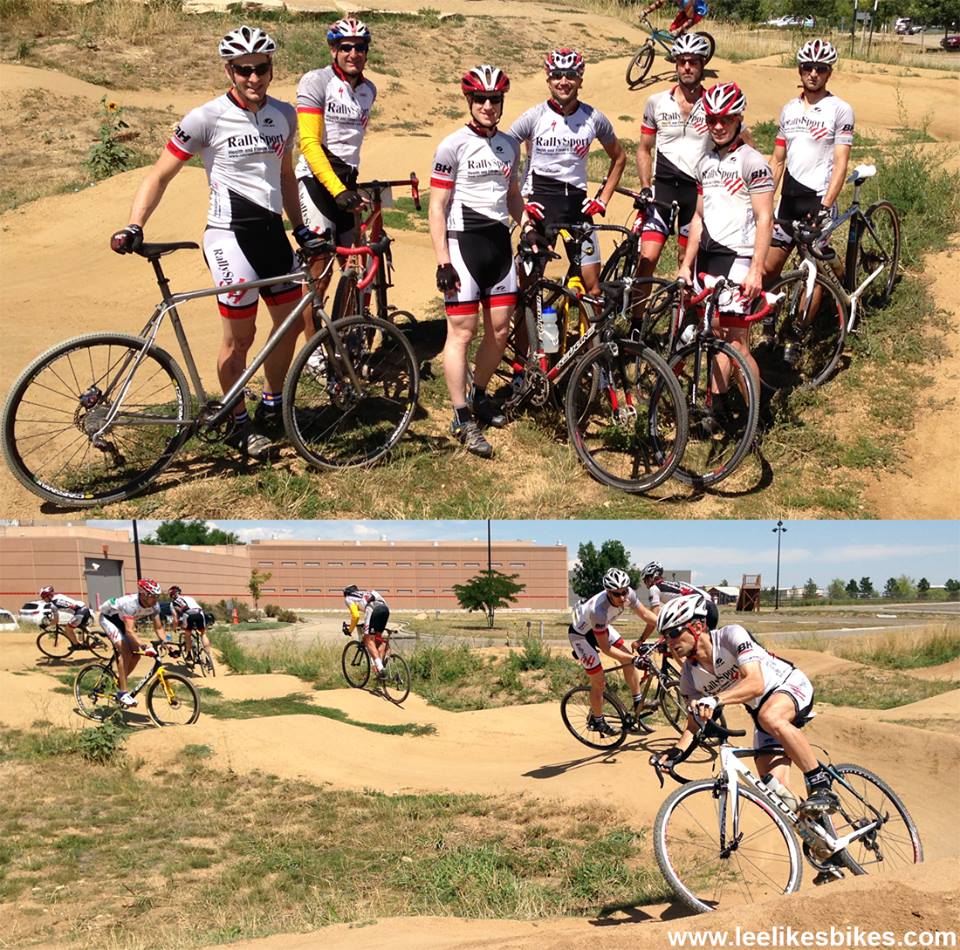 ---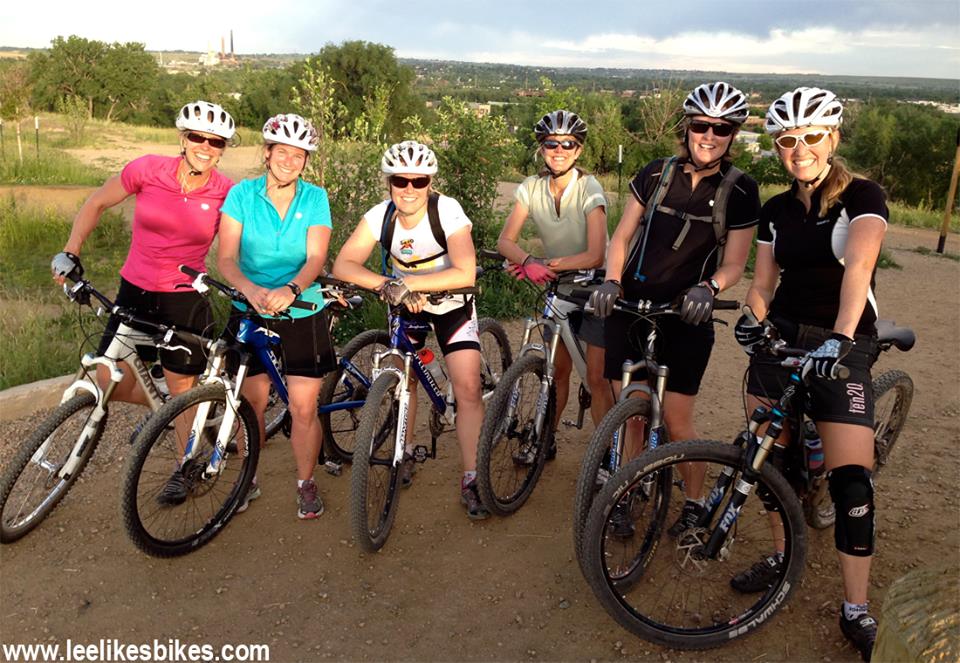 ---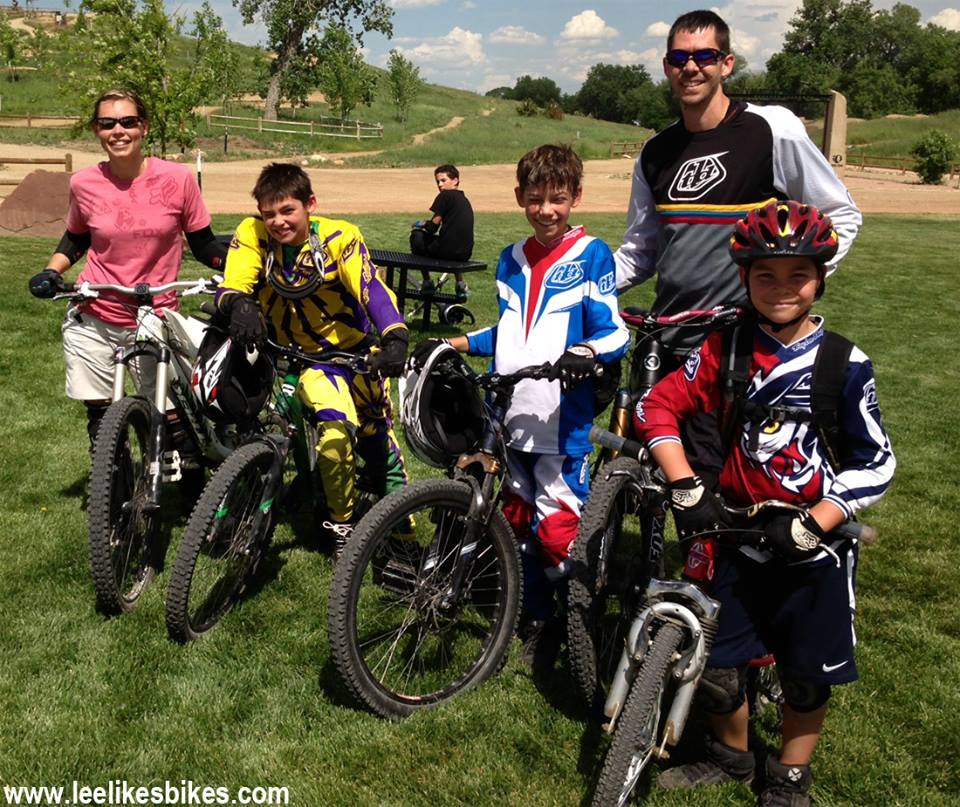 ---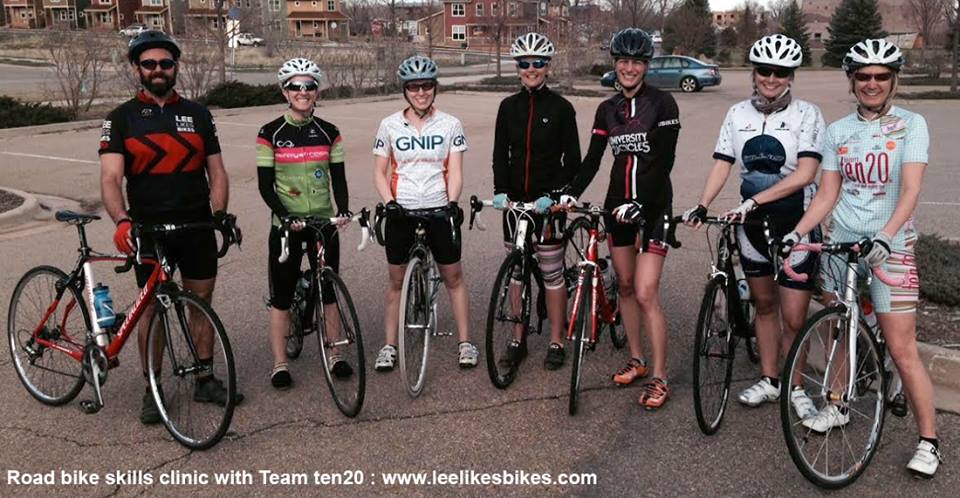 ---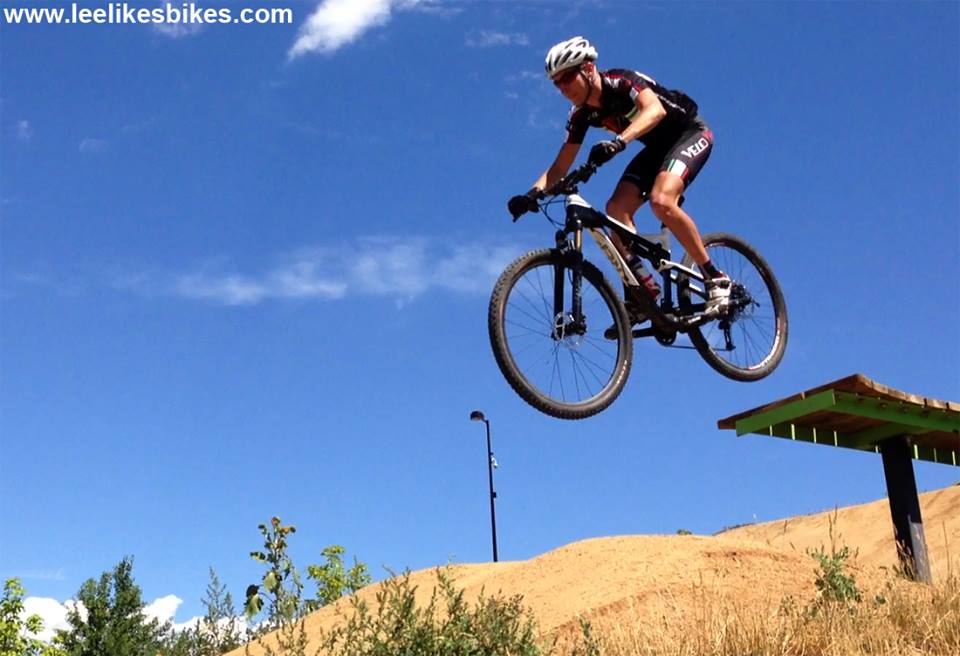 ---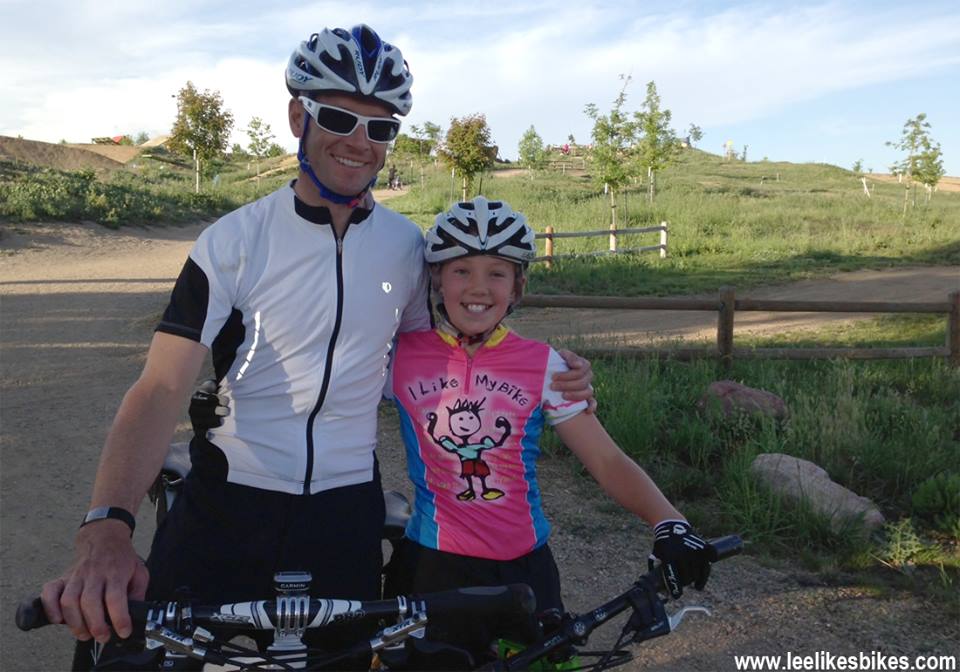 ---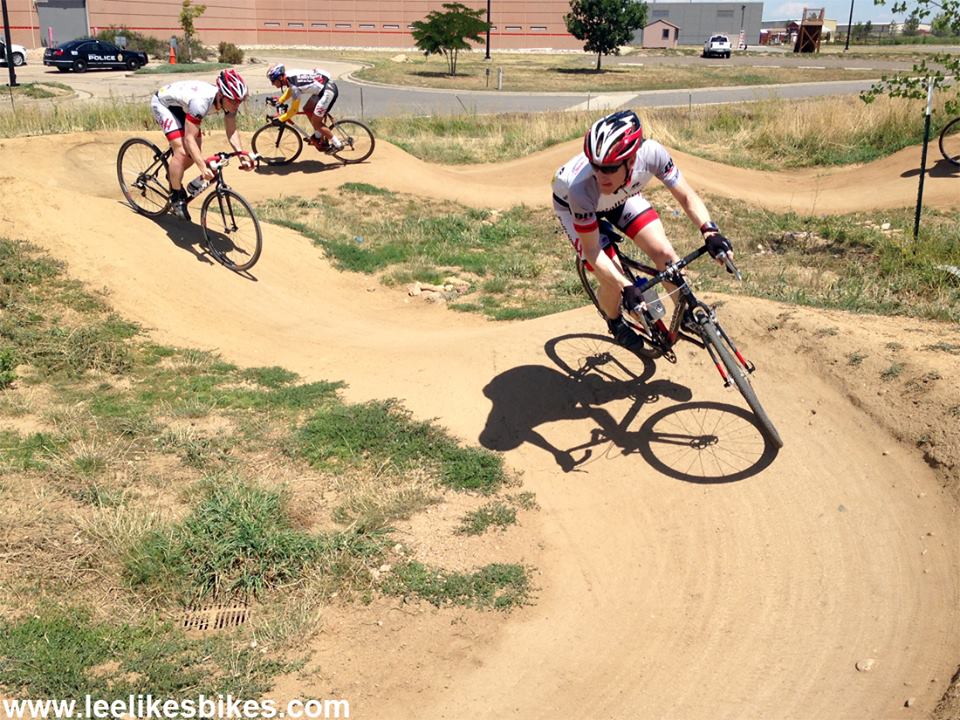 ---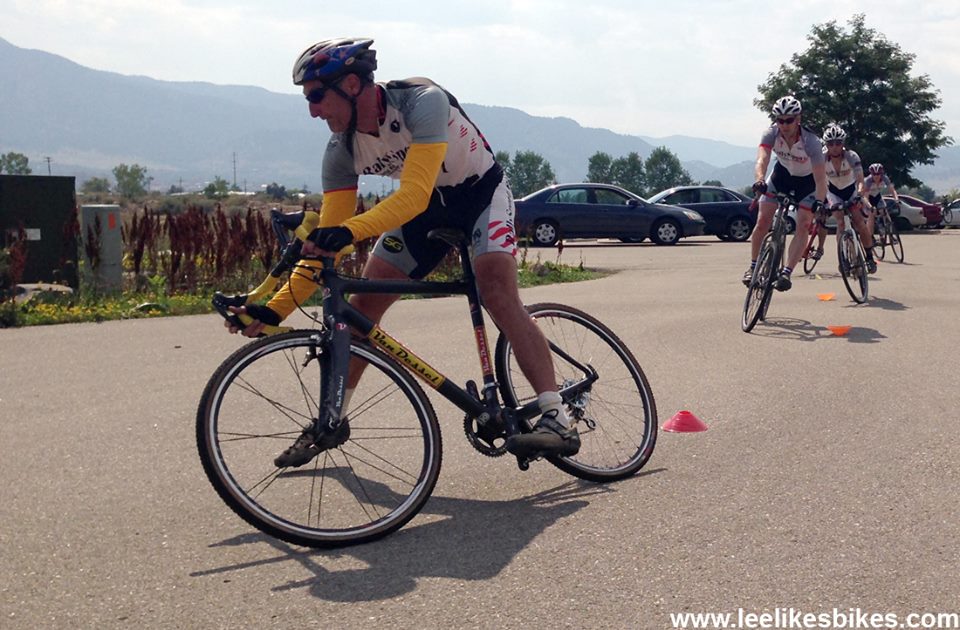 ---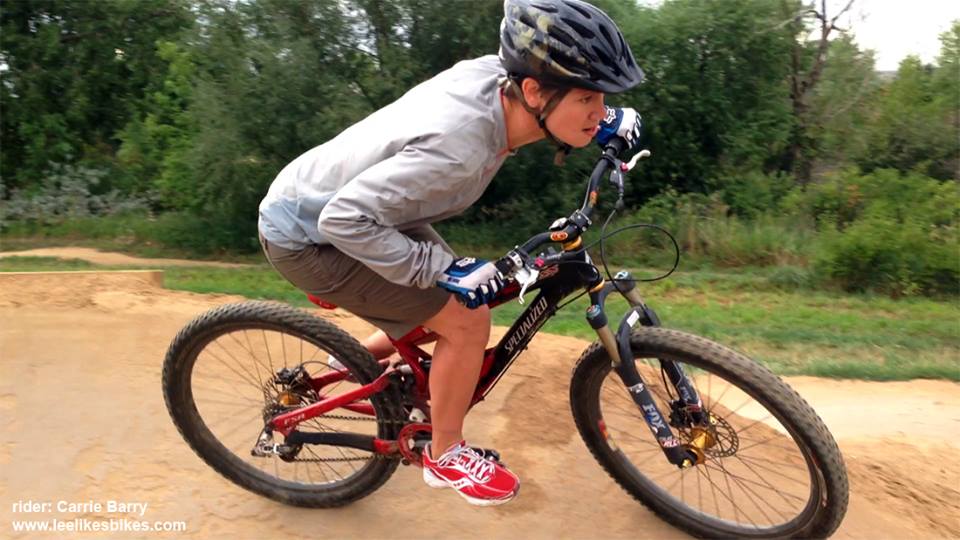 ---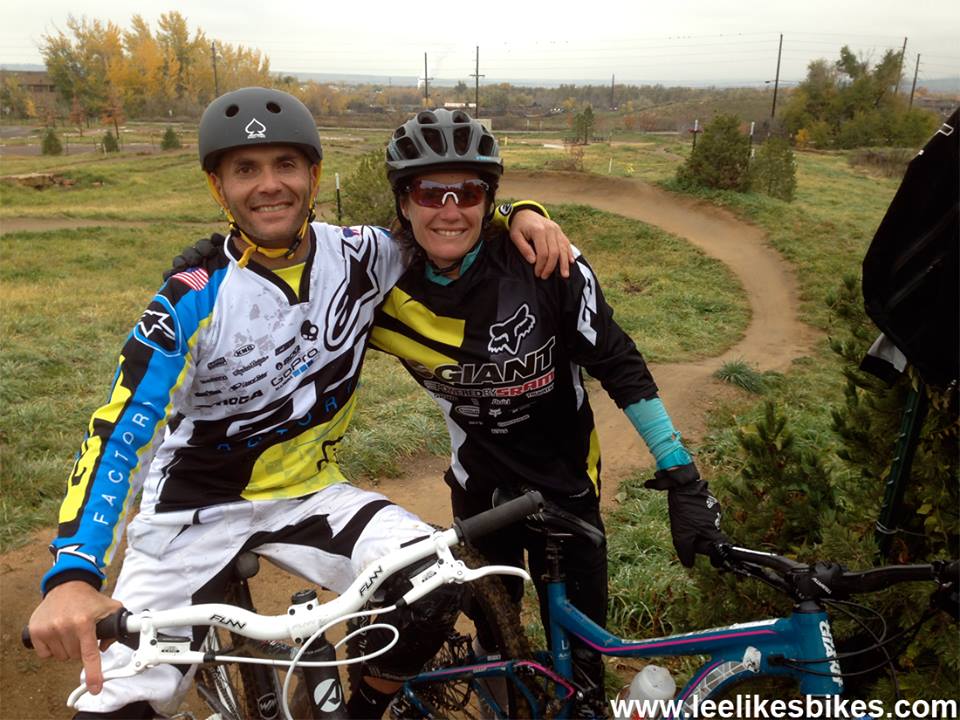 ---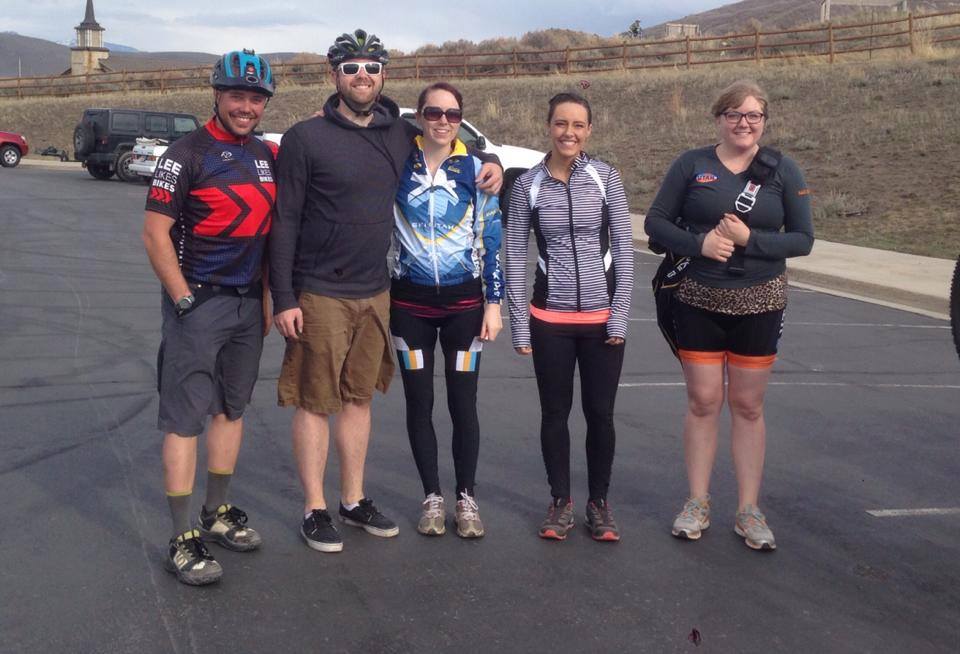 ---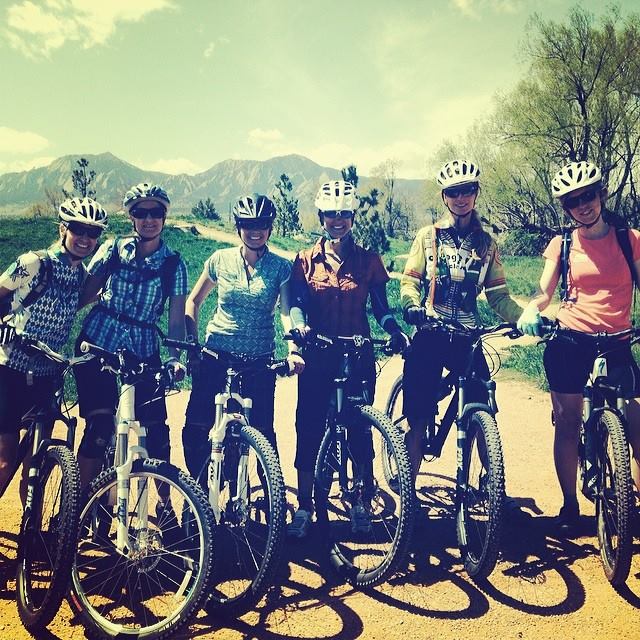 ---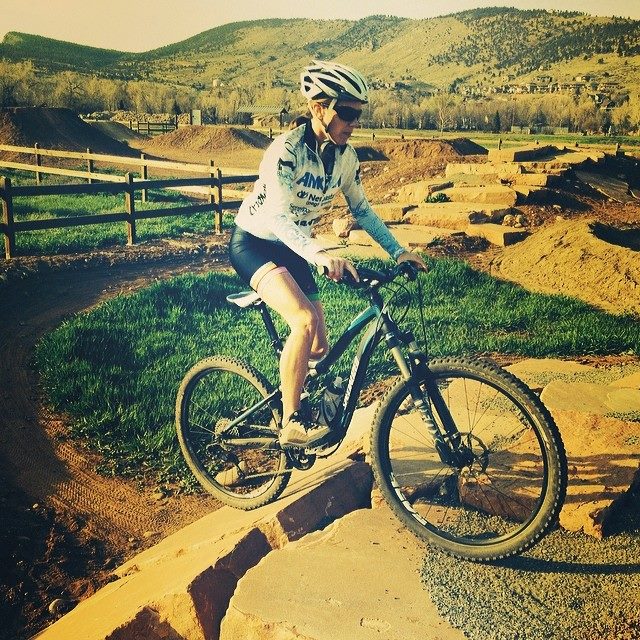 ---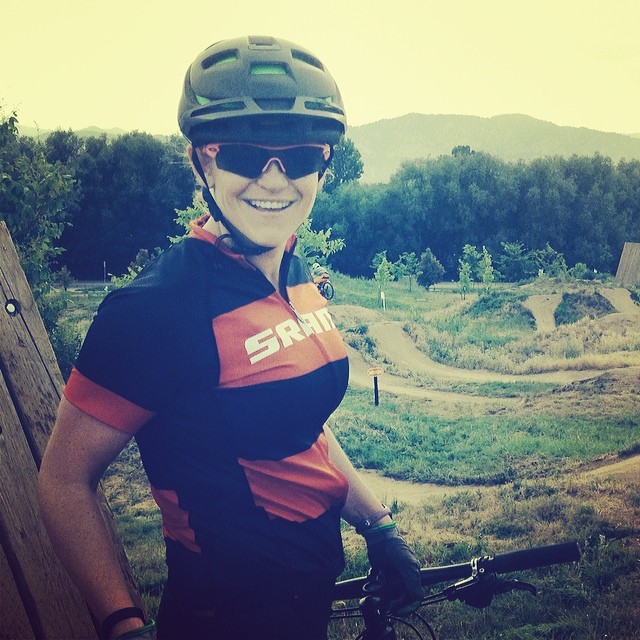 ---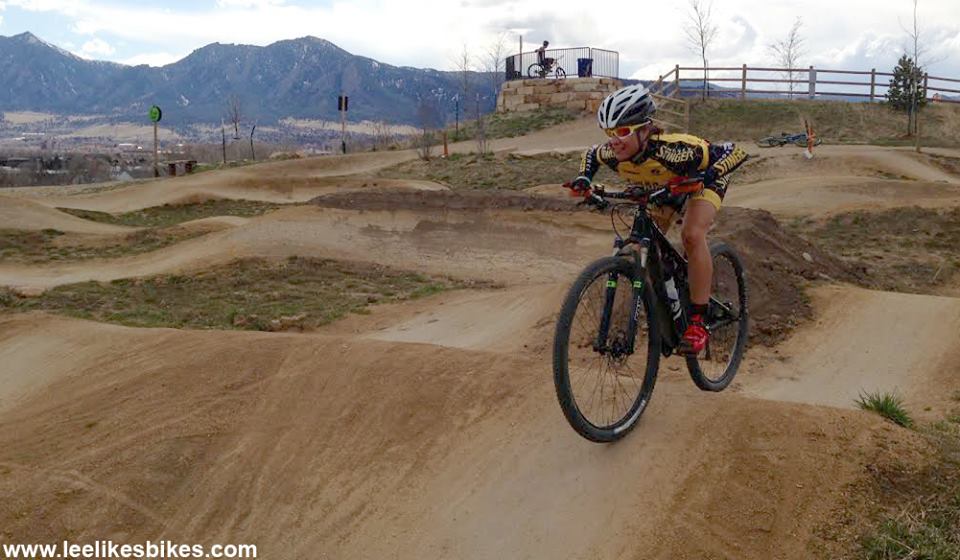 ---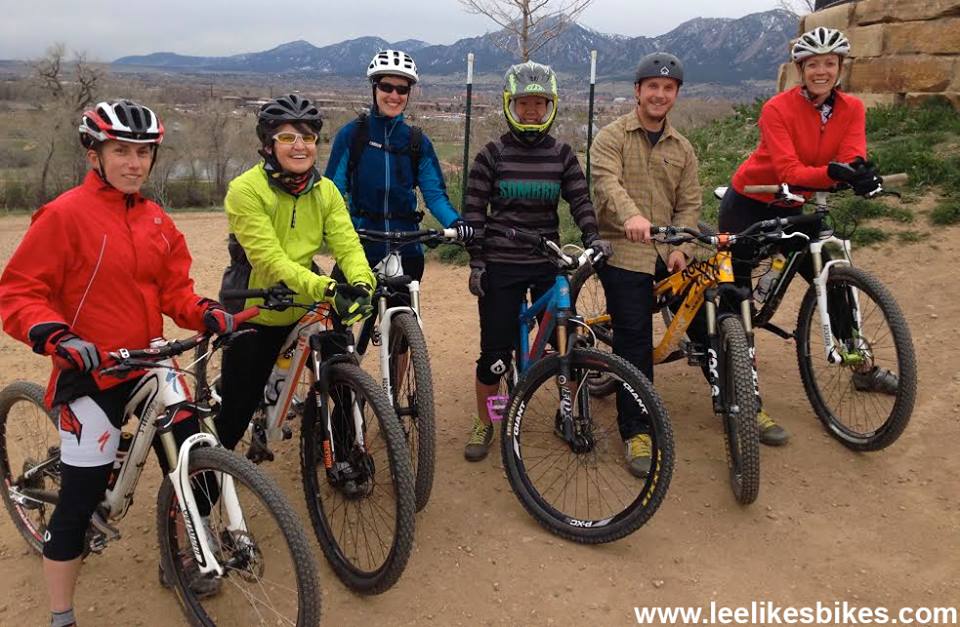 ---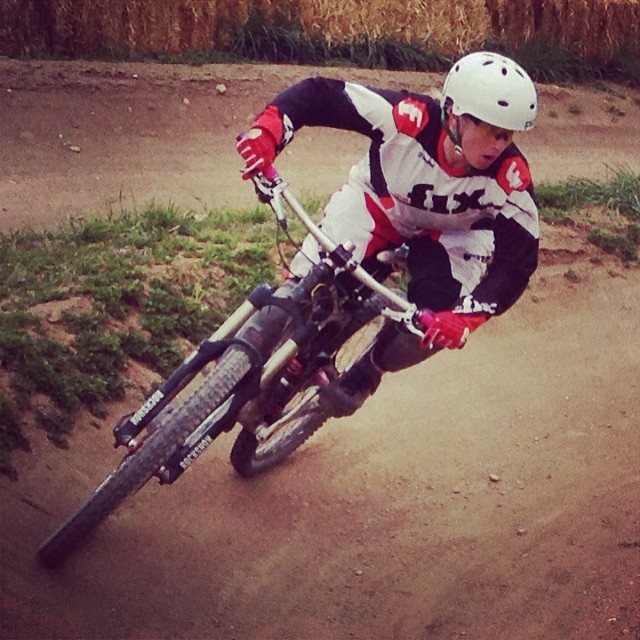 ---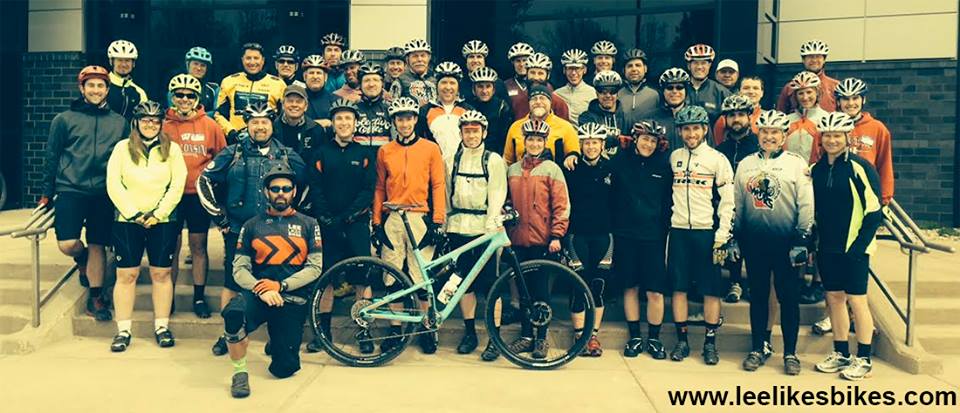 ---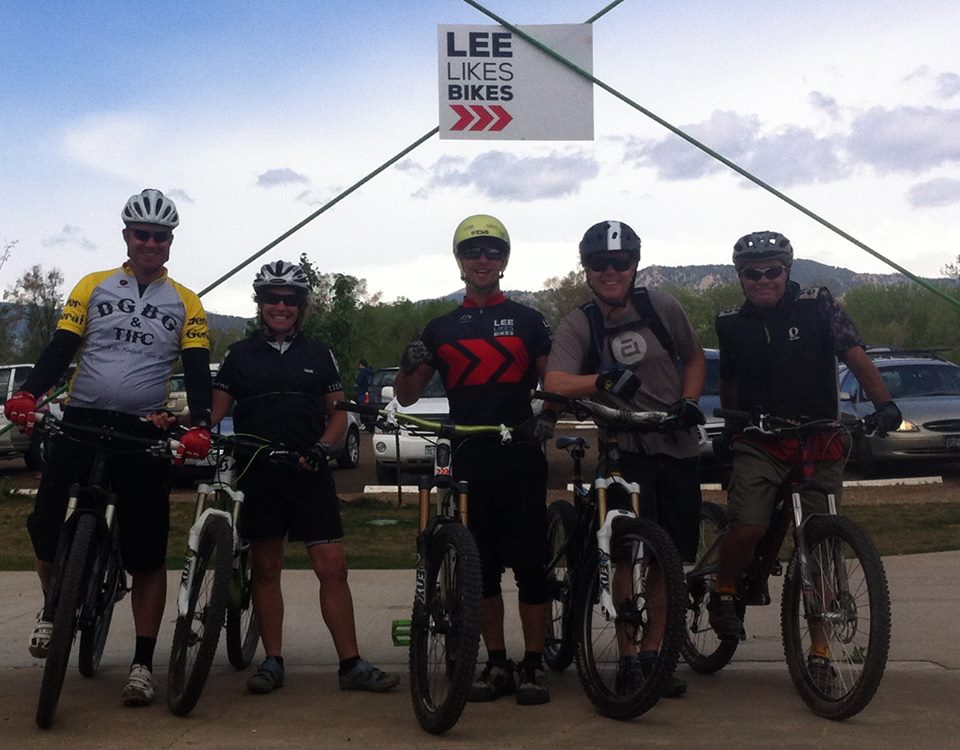 ---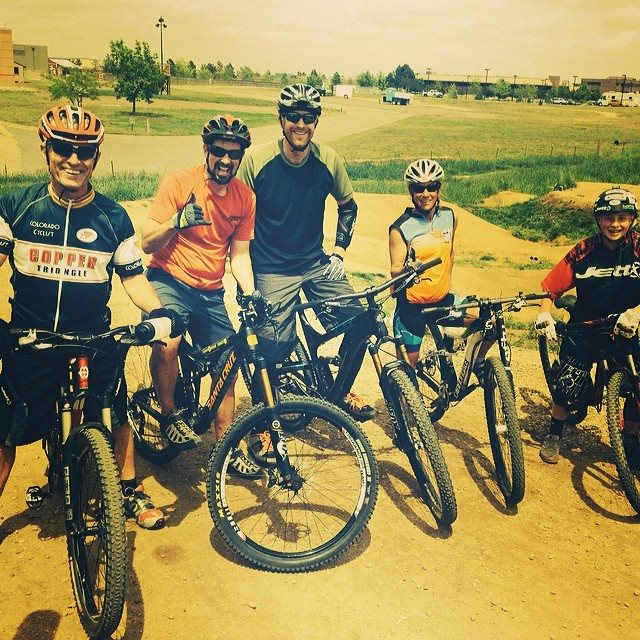 ---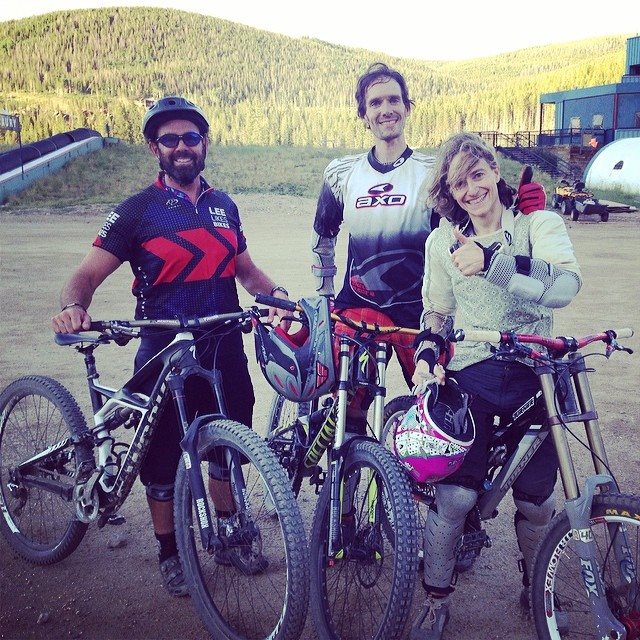 ---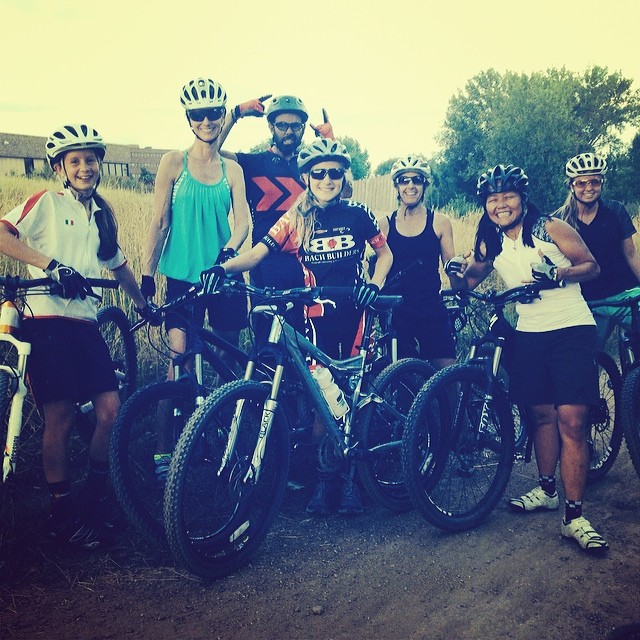 ---
---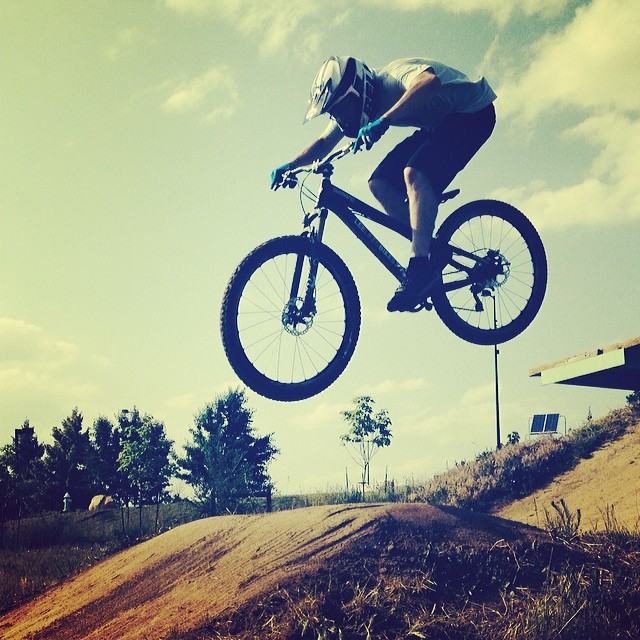 ---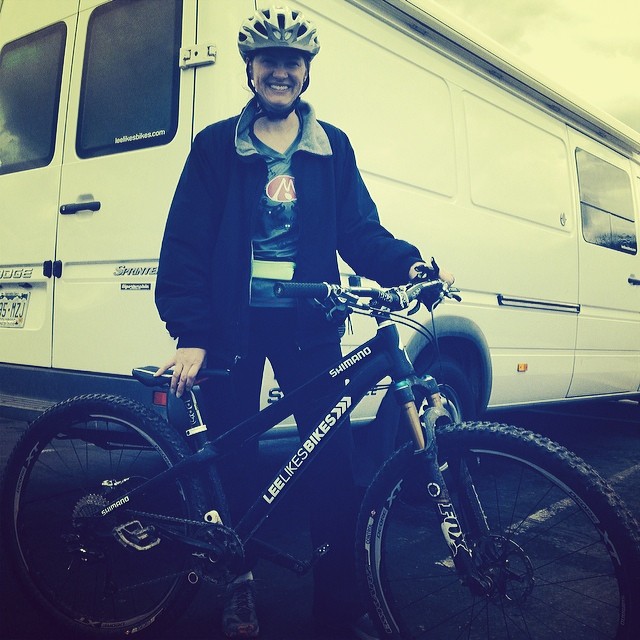 ---
Hi Lee, you probably cant remember, but My wife Ash and I did some mountain bike lessons with you about 1 1/2 years ago. We were visiting the USA from Australia.
I just wanted to drop you a quick line to say that we are still benefitting from all the skills you taught us! Particularly the skills of cornering and pumping, and the great tips on technical climbing – really pulling those handlebars towards the hips..
I wish we lived closer so that we could have had more lessons! Would have loved to learn how to manual and jump… Maybe we can visit Colorado again soon!
Keep up the great work!
Regards,
Suneth
---
Hi Lee,
I want to thank you for the great Wednesday morning session at Valmont! It helped me focus on good techniques during the Breck Epic 3-day race and certainly reduced my fatigue. The race was epic in many ways. I did two of the three days. I couldn't face a third day of over 6 hours of riding. But I had a good time during the race and met wonderful people from around the world.
Hope to see you again soon,
Erlinda
---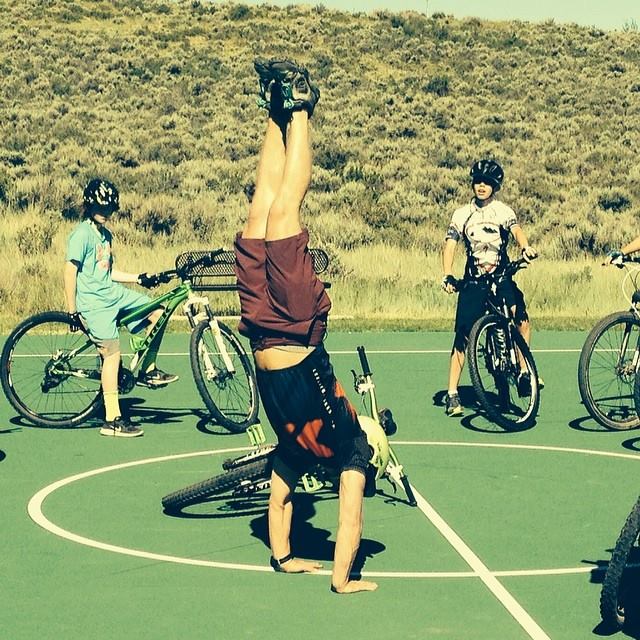 ---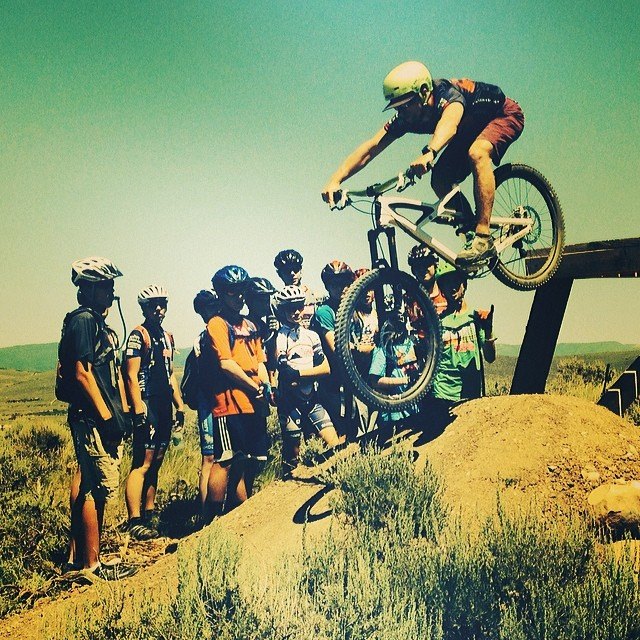 ---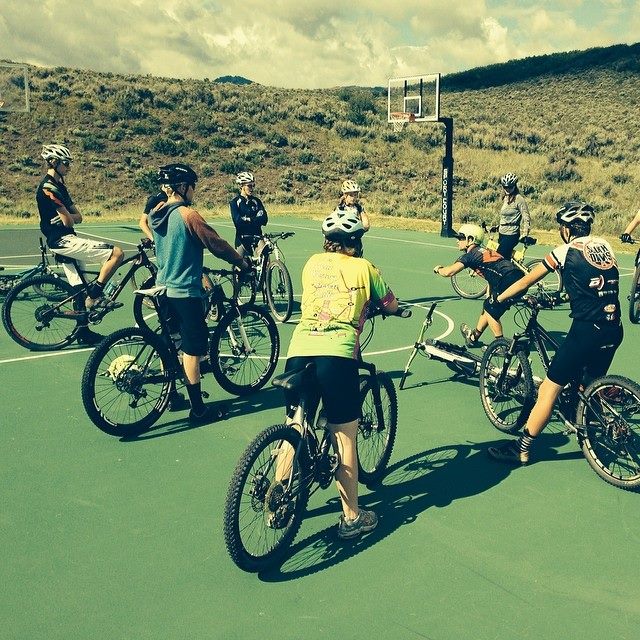 ---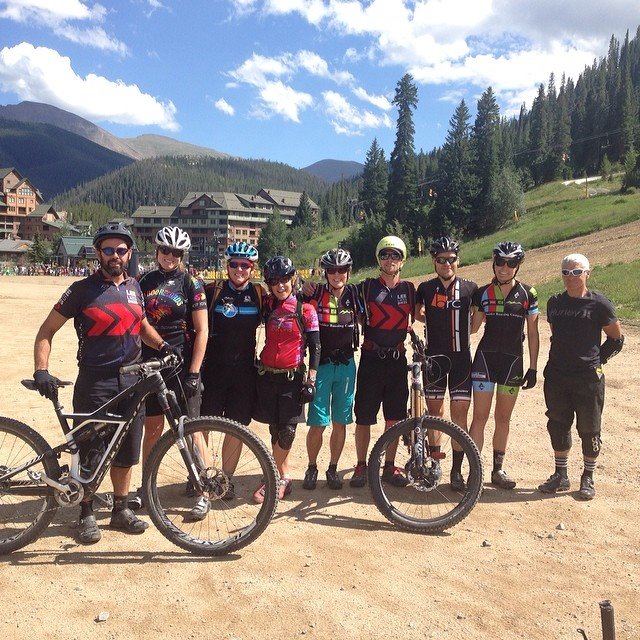 ---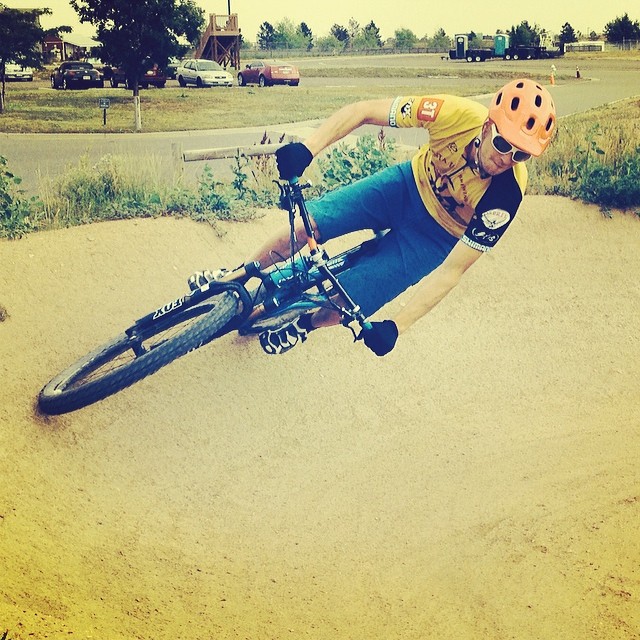 ---
---
Hi Lee,
Thanks again for the Level 1 last night. I really appreciate you taking the time to talk to me last night after class about bike buying. There are so many good things I learned last night. I feel like no matter how good I get, I could take this class again and again and it would be valuable! I will most definitely be taking more classes from you to continue to hone and improve my skills. I keep telling my wife that Mountain biking is more fun than skiing (even powder skiing) I am trying to get her to become a mountain biker 🙂
Matt M.
---