Mitch Park Bike Park in Gardnerville, NV.
Here at Lee Likes Bikes we believe strongly in the pump track/bike park movement. Tracks and parks are being build in back yards and communities all over the world. Pump tracks and bike parks can be:
• Inexpensive
• Easy to build
• Great exercise
• Excellent training
• Valuable community resources
• A powerful way to unite riders of all ages, types and levels
As legendary rider and fellow pump track lover Mark Weir says, "Pump tracks are the new horseshoes."
We provide several ways to help you with your project.
Hundreds of free articles on leelikesbikes.com
Check out articles in the
pump tracks
category.
Check out the trail building category.
Welcome to Pump Track Nation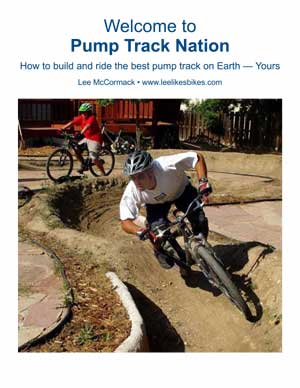 This ebook/book has been used to build thousands of pump tracks worldwide, and it's only $9.99 for the ebook and $17.99 for the print version.
Learn more and get your copy at the Welcome to Pump Track Nation page.
Ready to build pump track and bike park plans
If you're building a public track or park, you can save a lot of money—and ease the approval process—by adopting a proven design.
Check out LLB ready-to-build pump track plans >>>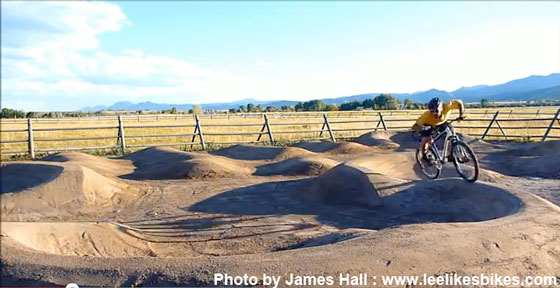 Custom designs
We can create the perfect design — and complete specifications — for your pump track or your entire bike park. Fees depend on project scope and requirements. The simplest custom tracks start at about $500 and go up from there.
To talk about this, email lee@leelikesbikes.com.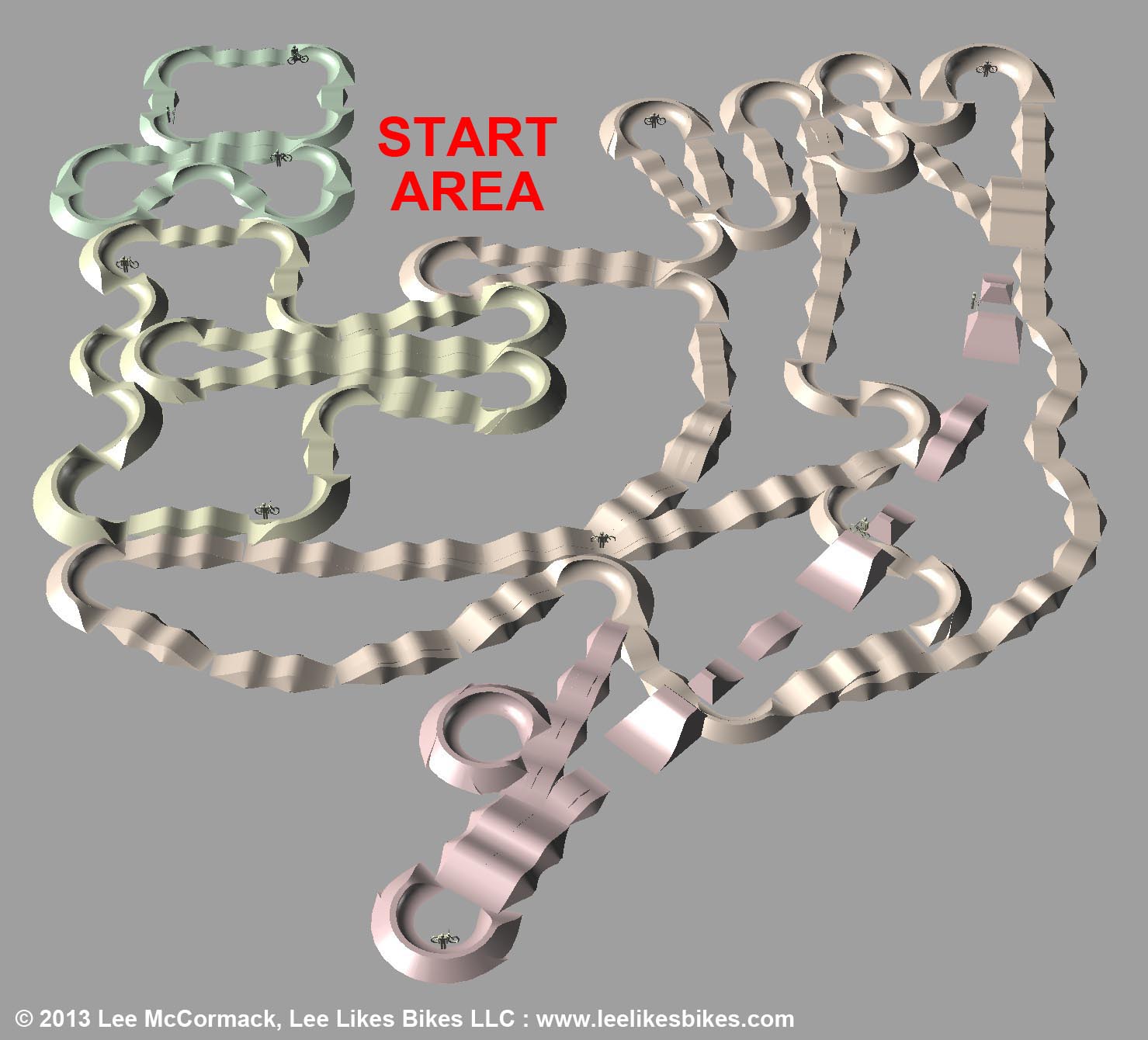 Custom bike park design for the city of Cuyuna, MN. Our 3D renderings help the decision makers say yes, and they make building much easier.

Custom track for the 2012 Sea Otter Classic speed and style event.
Here's a video of the 2010 Sea Otter Classic pro pump track event. Track design and build by Lee Likes Bikes.
Building services
We can come out to your location to do all of the build or lead your group of volunteers. If we can't make it, we can help you find the right team.
To talk about this, email lee@leelikesbikes.com.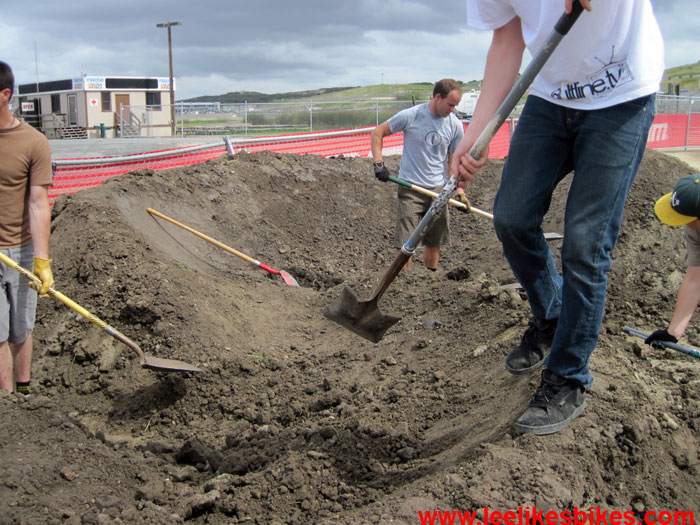 Shaping the 2010 Sea Otter Classic pro pump track.
Story and photos about building the 2011 Sea Otter speed and style track.
Questions? Email lee@leelikesbikes.com.
---
Know more. Have more fun!
Join the leelikesbikes mailing list:
---
2 Comments »
Life in the life of Caveman. XTERRA Grabouw | Conrad Stoltz XTERRA Triathlete Pingback May 10, 2015 @ 12:13 pm

[...] However, building a good pump track is not just making some piles of dirt. The spacing and size of the rollers and radii and steepness of the turns are a mathematical equation. I got this pump track plan from my skills coach, mentor, and track & trail designer Lee McCormack from Leelikebikes.com  [...]




How to Ride a Pump Track | TrainingPeaks Pingback February 28, 2017 @ 11:37 am

[...] ready-to-build designs, custom tracks and/or building services, check out Lee Likes Bikes' design and build services. [...]



Leave a comment