Building the 2011 Sea Otter pro pump track
Check out these photos from our man James Hall, jmhalldesign — solid digger, rider and dude.
---
Info
Yards of dirt: 400 (that's a lot)
Equipment used: One big loader, one skid steer
Hand tools used: shovels, rakes, hoes, tampers, a pick and a McCleod
Measuring devices: tapes, mason's line and angle finder
Days to mark the site and place the dirt: 1
Number of dudes on initial build crew: 13
Days for initial build crew to get the track riding well: 2
Number of dudes on core build crew: 5
Days for core build crew to get track dialed: 2 more
And now for the photos …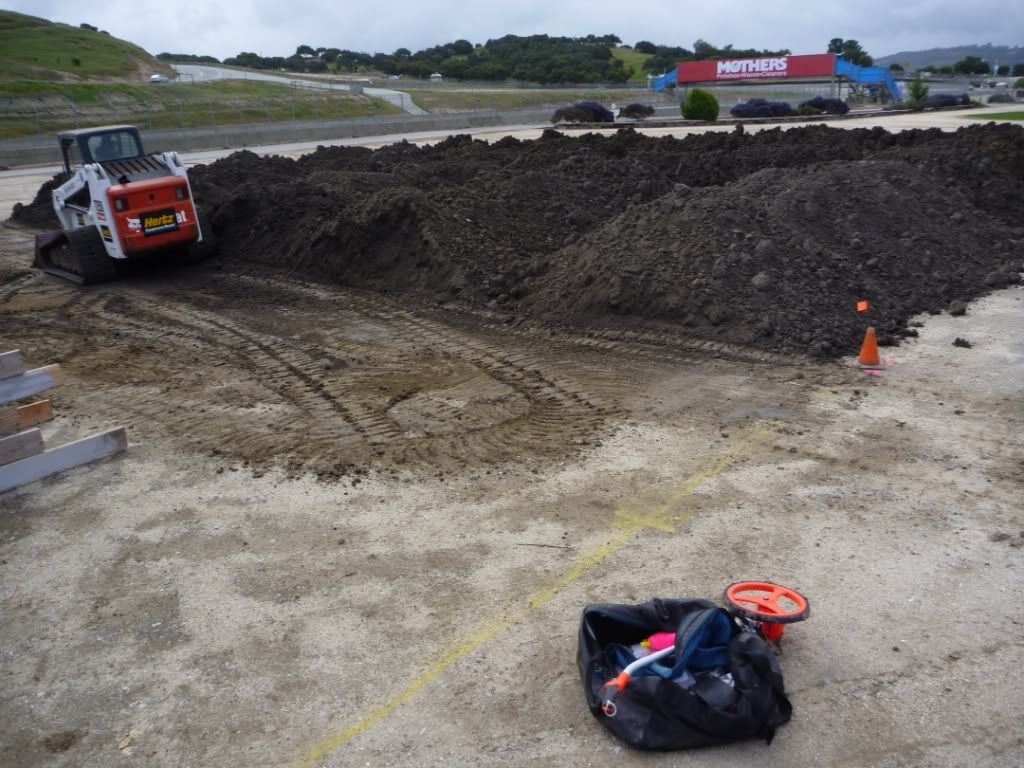 When I arrived, 400 yards of choice dirt were stacked on top of the track site. Not ideal, but we worked around it.

Kyle Ebbett builds the big lander with a BIG loader.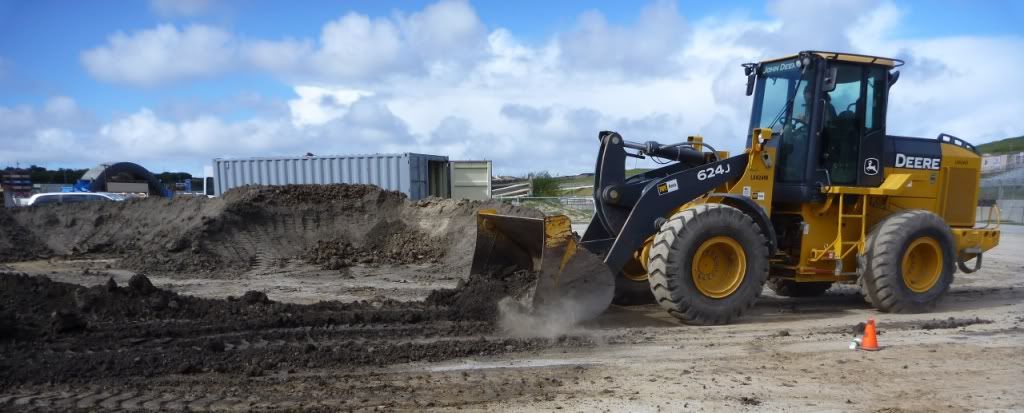 Big jobs call for big loaders — and men like Kyle who can drive them. I think the dude is half machine.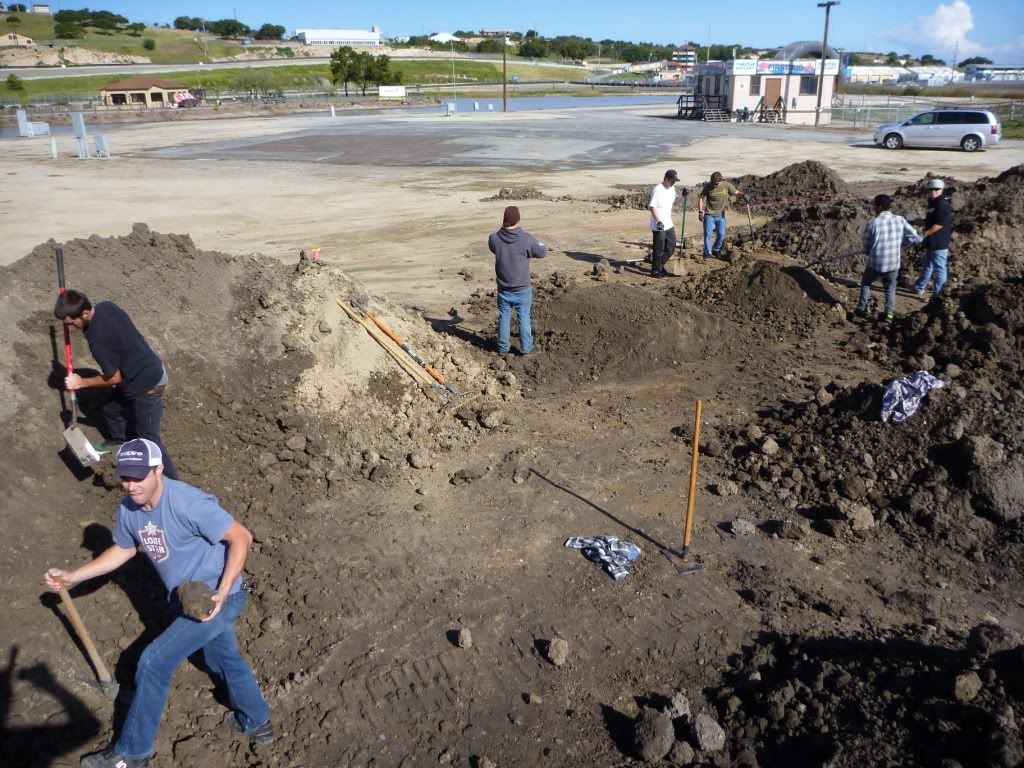 Right around now, this feels intimidating. Attacking the piles with hand tools.

We ran lines to keep everything as straight as possible. Each of these tracks would be a big job. Making them identical — oh man.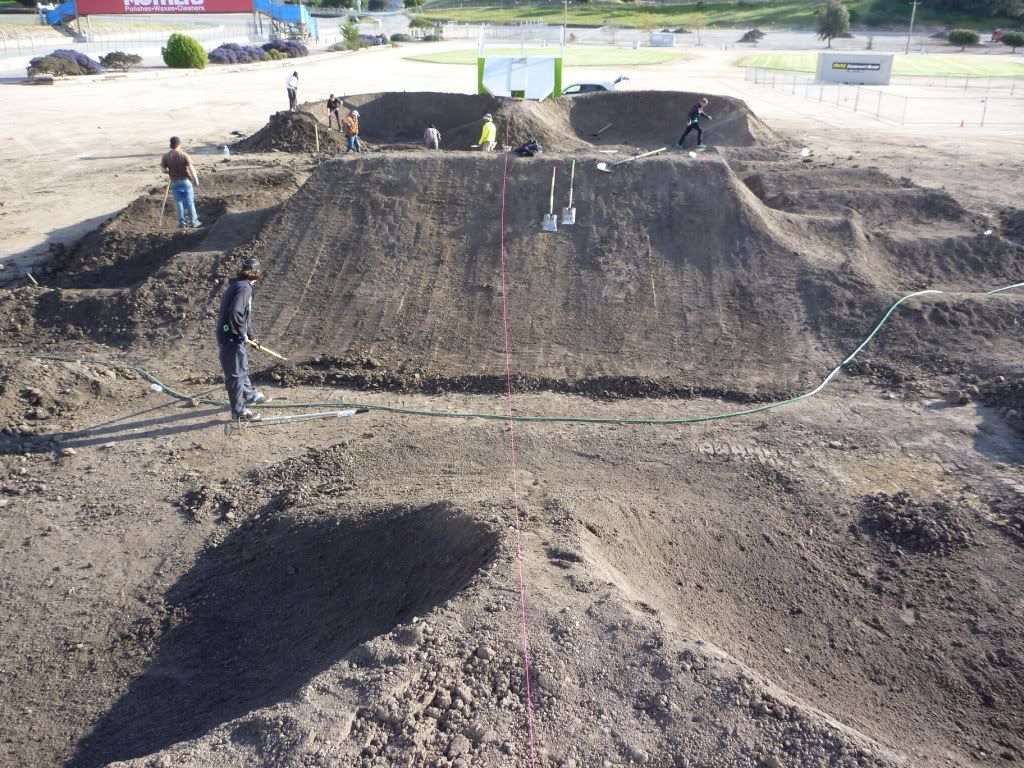 View from the judges' platform. Note the back of the trick-jump landing. Big!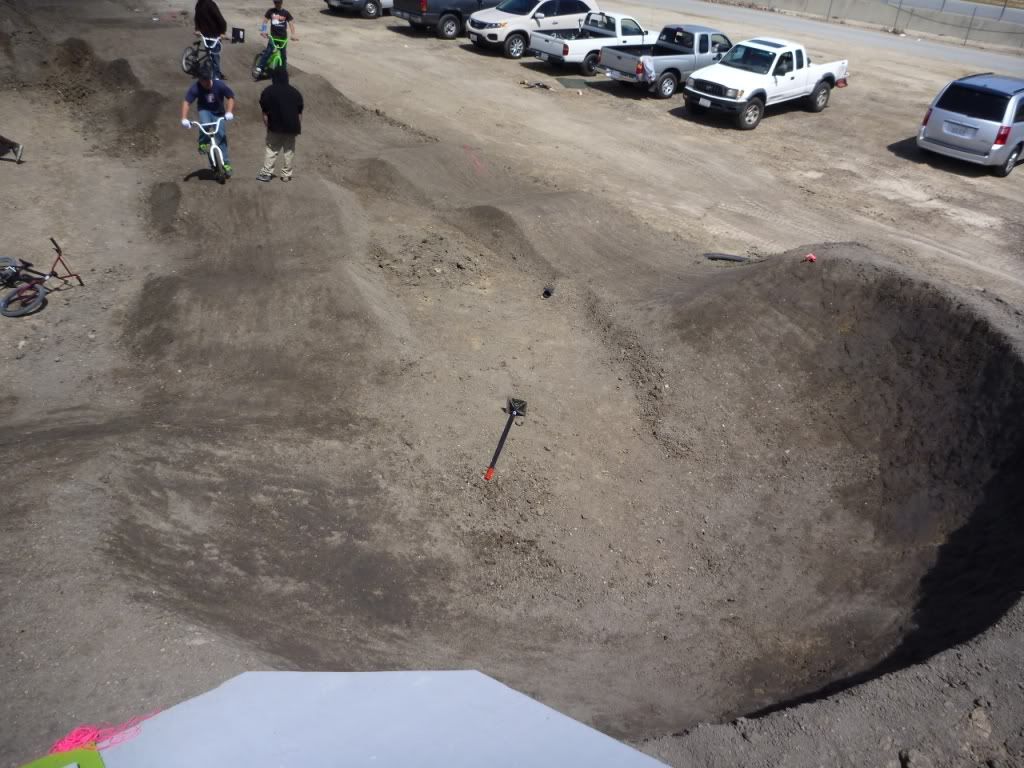 Alex Fowler, a pro BMXer and my local foreman, is about to test the sweetness of this 180. After this build, he flew to Chula Vista and qualified for BMX Worlds. Go Alex!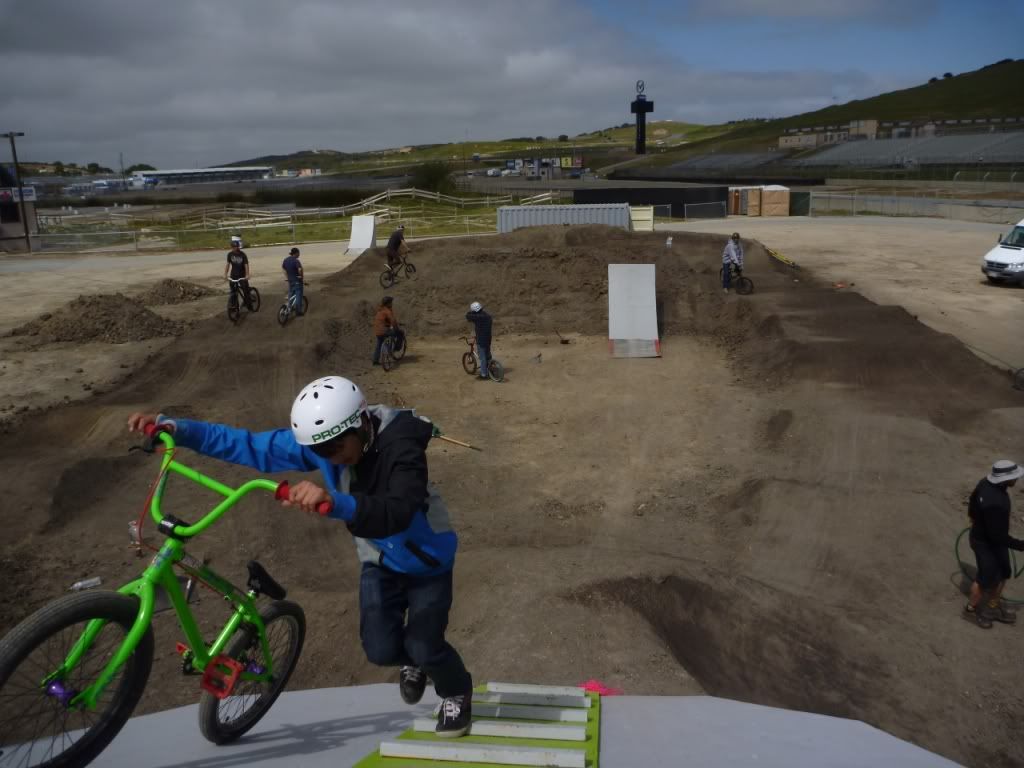 Bubba was KILLING this track. With his arm in a cast. Turns out he's a nationally ranked BMX racer. I'd love to see the BMX pros mix it up with the MTB pros. I can already hear the small-wheel protests.

A wheelbarrow might have been smarter, but buckets fit into the loaded van. Plus: I appreciate their brutality of carrying dirt. So does Bruce Swan.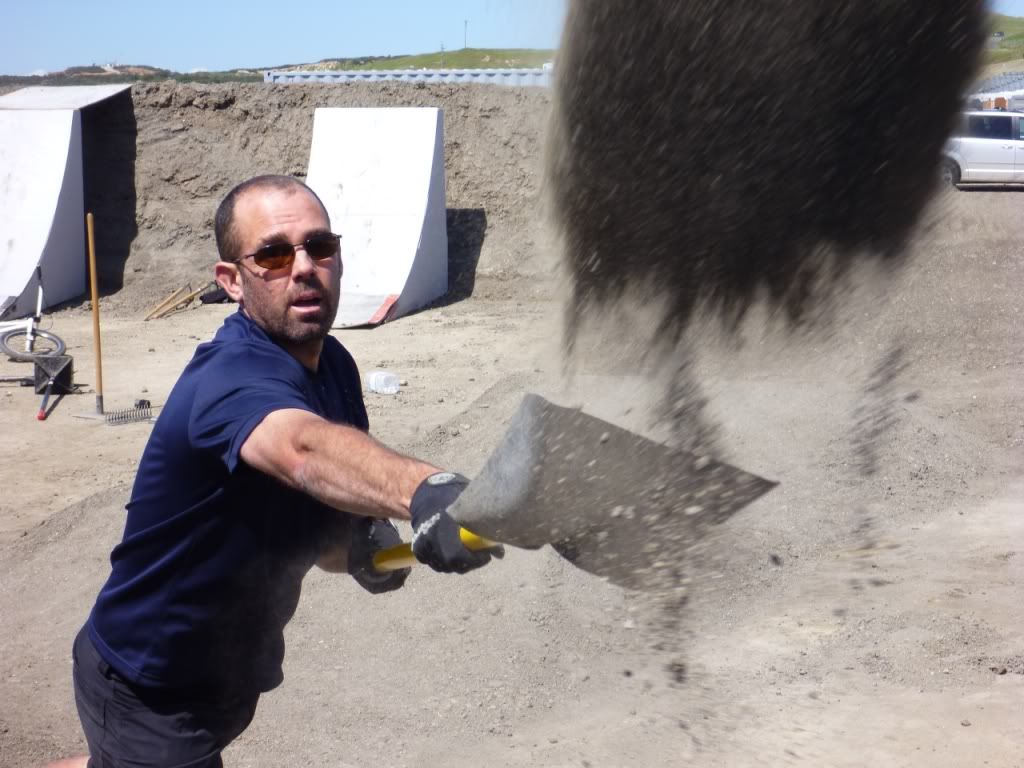 It's all in the hips. Flinging lose dirt over a 6-foot berm.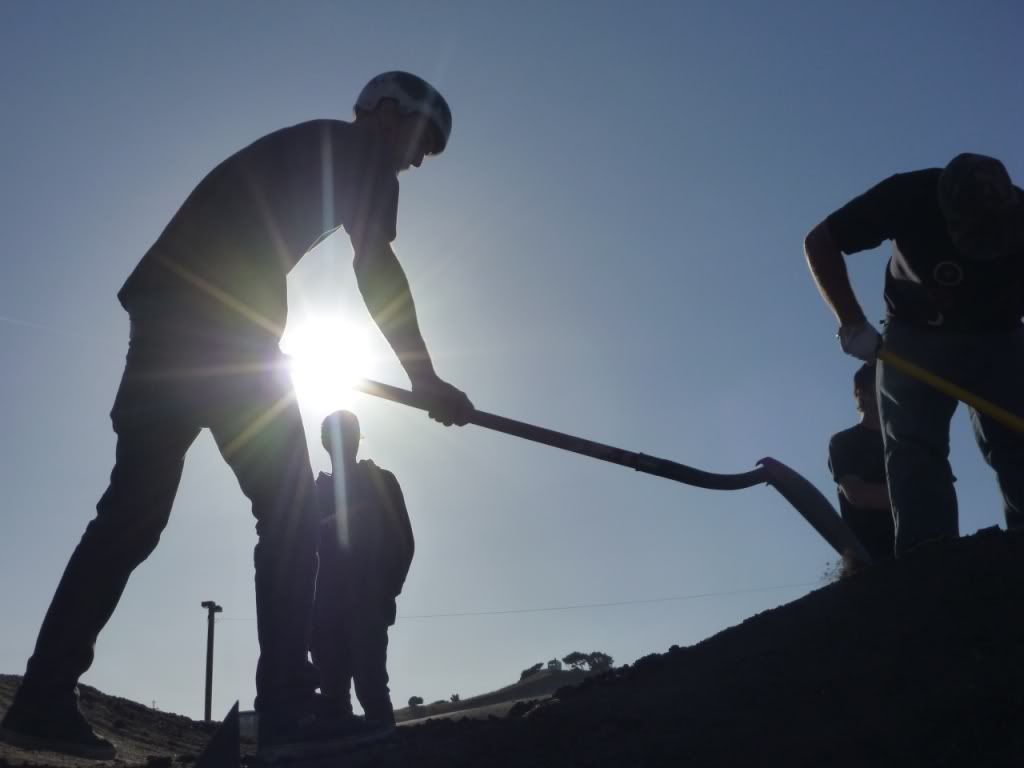 Late afternoon shaping. We put in some long, but excellent, days.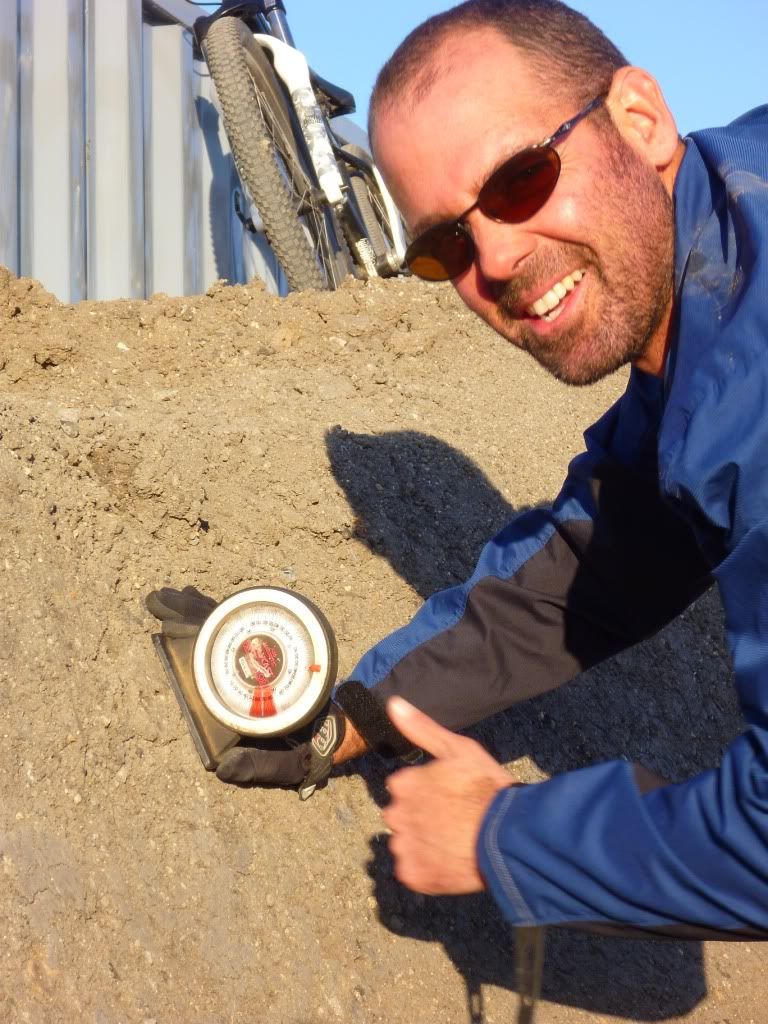 68-degree banking means this berm is approved to 3Gs.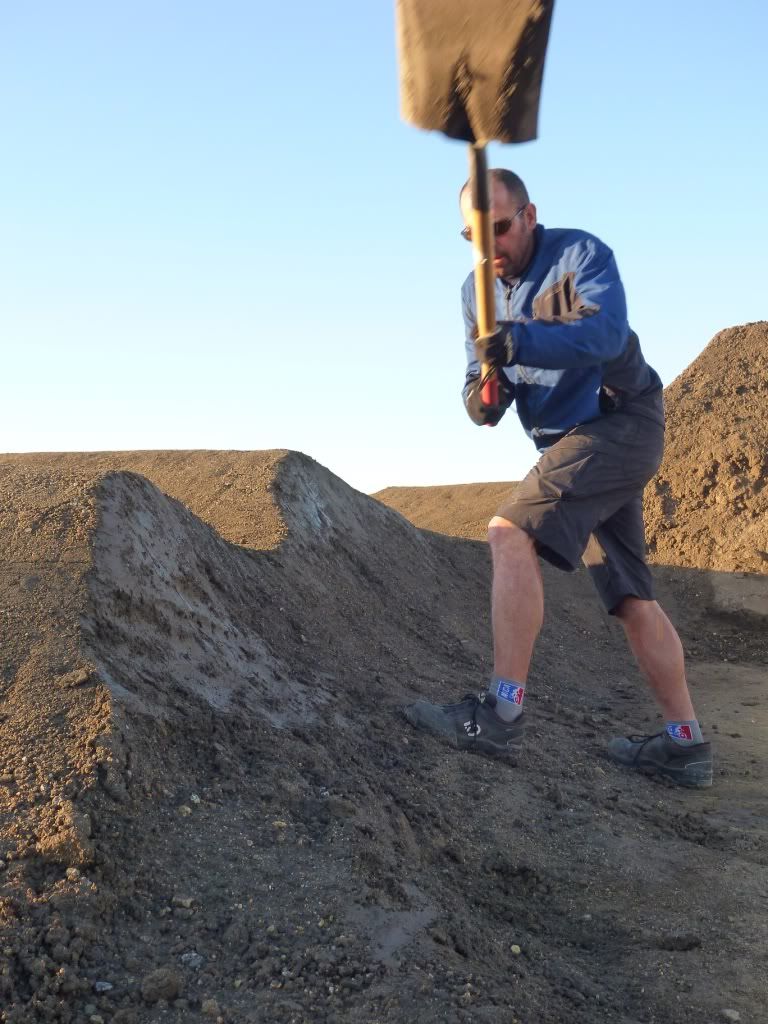 It's only dirt, but right now this is the most important dirt in the world.

The core crew: Jason, Alex, me, James and Bruce

It took one day to place the dirt. By the end of shaping day 2, the track was riding well. By the end of shaping day 4, it was dialed.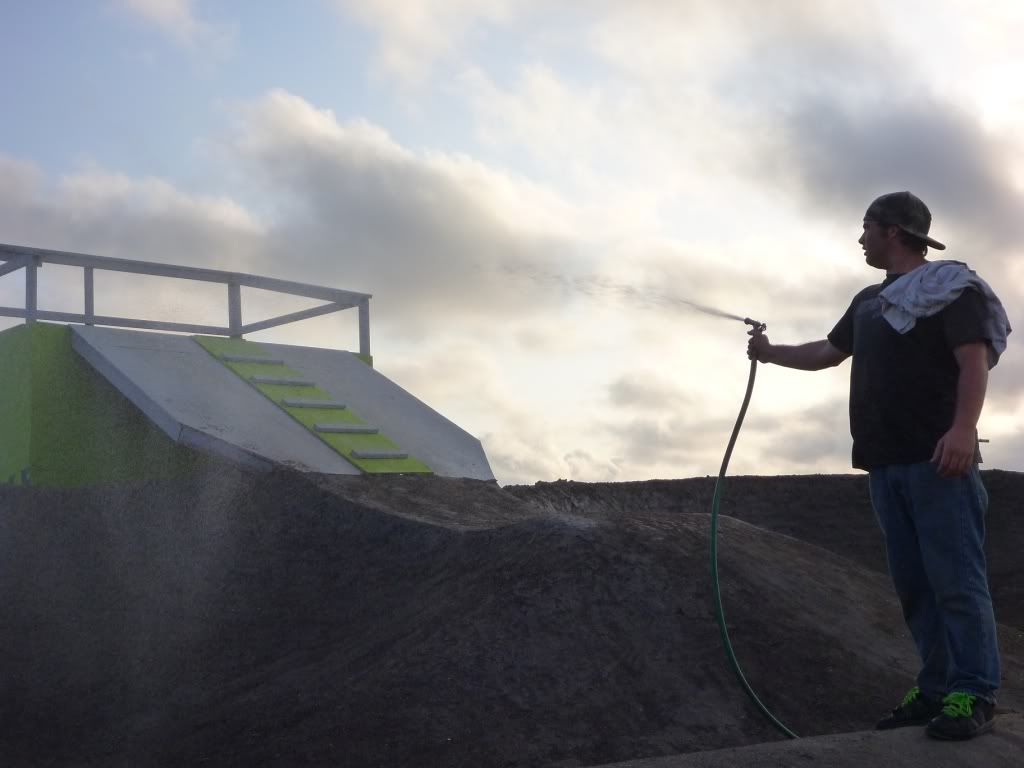 The best way to end a dig/ride sesh.

Click for big. This is sweet.

I love this shot by James. Kyle approves the situation. Note the deck on the left-side kicker. That gave me the confidence to rock that jump.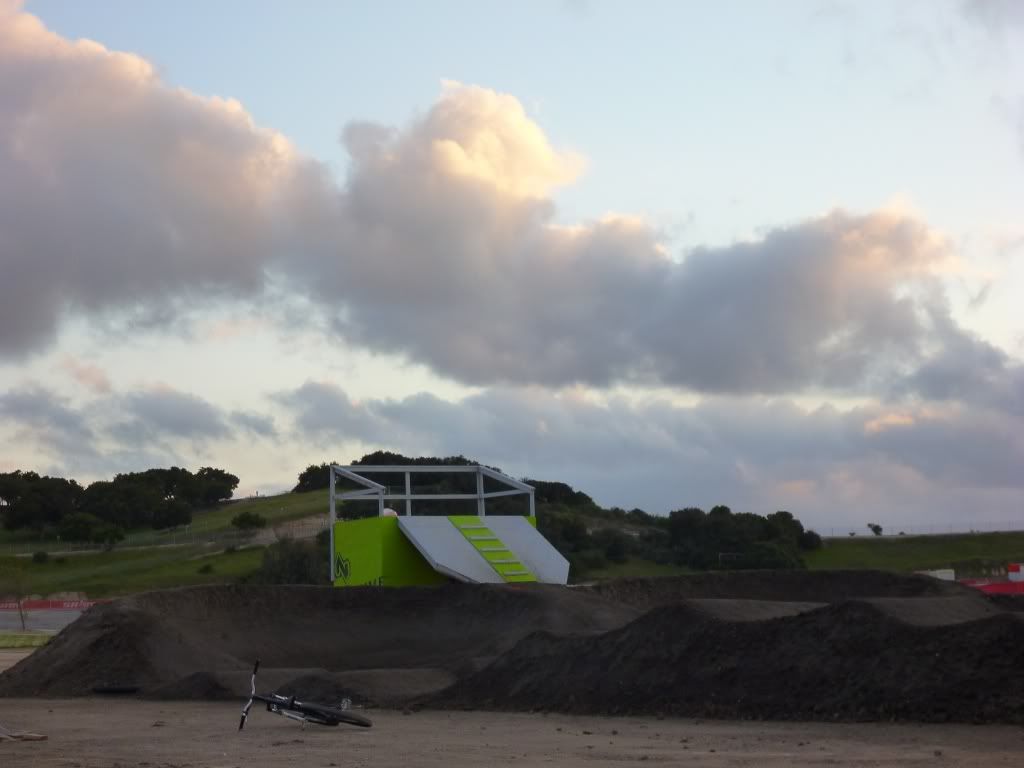 We enjoyed some beautiful, and tired, evenings.


Who says you have to stop riding when it's dark? Why do you think the track was so dialed for the big show?
---
Know more. Have more fun!
Join the leelikesbikes mailing list:
---
https://www.leelikesbikes.com/wp-content/uploads/2018/08/leelikesbikeslogoheader.jpg
0
0
leelikesbikes
https://www.leelikesbikes.com/wp-content/uploads/2018/08/leelikesbikeslogoheader.jpg
leelikesbikes
2011-04-22 20:52:31
2011-04-23 07:14:32
Building the 2011 Sea Otter pro pump track