Suspension: You don't know what you don't know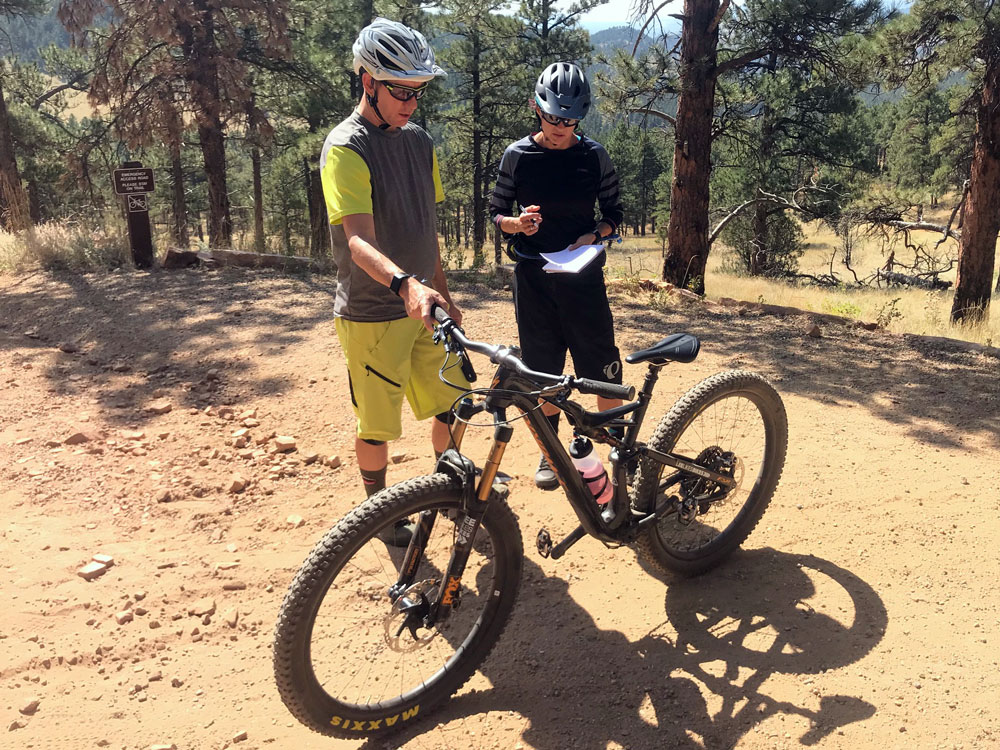 Today some real experts helped me dial in my suspension, and my bike feels massively better.
Dave Weagle, one of the true geniuses of mountain biking, once told me:
"If you talk to anyone who knows suspension, I mean who really knows suspension, they'll tell you they feel like they don't know anything."
Suspension can be that complex.
I'm not saying I really know suspension, but I've reached a point where I don't trust what I think I know.
Recently we were teaching a group skills class, and I noticed a rider's suspension was way off. I asked Shane Hensley, a suspension expert who's training to be a RideLogic skills coach, to take a look at the bike. When he finished with the bike, it felt very different from what I expected.
I asked Shane about it. He said some things that blew my mind. I asked him to check my bike. He rode it a bit, vomited in his mouth and made a couple changes. I then dove into a corner I've done 1,000 times and — whoa — the bike felt better. More planted. More controlled.
So I was like: I officially don't know shit about suspension. I want to know shit, though, so I asked Shane to help me out. He's had a long career as a mechanic, suspension tech and badass in the bike and motocross worlds. He and Marty Caivano currently run Smart Cycling Service.
Yesterday I rode Heil Ranch just north of Boulder, and my bike felt both punishing and uncontrollable. It's hard to achieve both at the same time, but I've managed.
Today Shane, Marty and I did a pro suspension testing session on the same trail.
How it works
First, Shane and Marty recorded the initial settings of my 2016 S-Works Stumpjumper's fork and shock. Air pressure, low speed compression, rebound, that sort of stuff.
Shane and Marty took it one detailed step at a time, recording the settings at each step: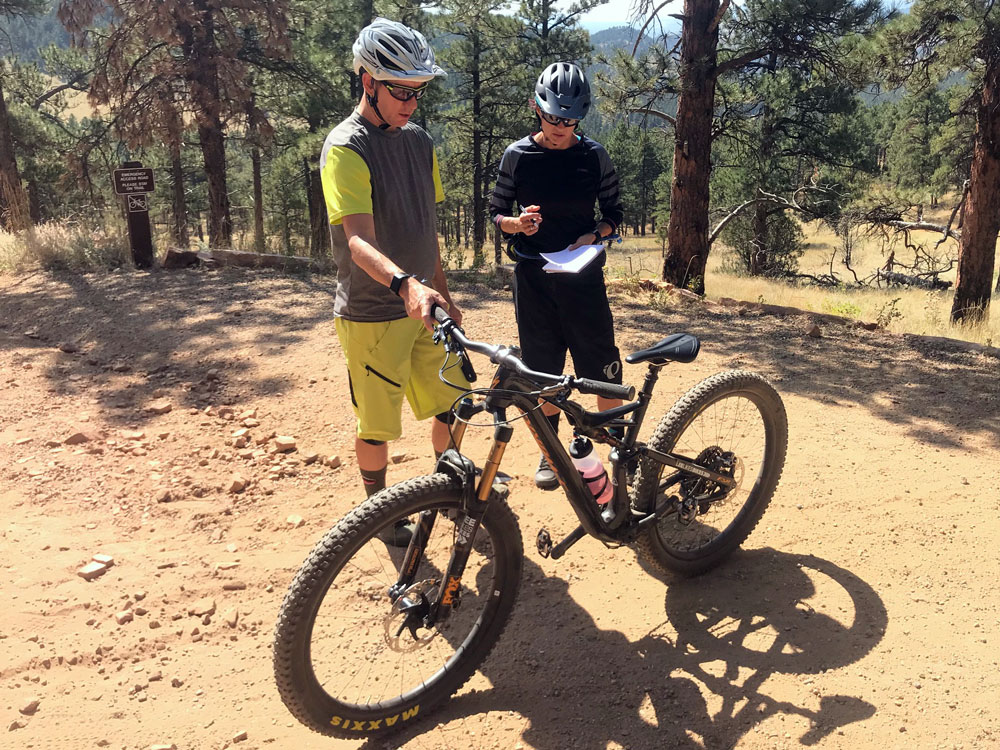 Shane picked a section of trail that has some sine-wave-of-love S-turns interspersed with big hits.
I rode the section. We chatted. He made adjustments. I re-rode the section.
We repeated this process for a couple hours on a couple different sections. The bike felt better … and better … and I thought we were done … but then he said "I have an idea; you're either going to love it or hate it" … it felt even better. I was giggling. Giddy.
What Shane looks for
Shane says he's watching how the bike behaves and how my body responds to the bike.
He then asks me what I'm feeling. I say something like "the front end feels good, but the rear end is hanging up," or "the front end is getting away from me when I hit rocks."
He knows from experience what this means, and he makes an adjustment. I didn't know what adjustments were being made. I simply rode the sections and told Shane how it felt.
What I learned
Because I'm inside the experiment, I have a limited perspective. Outside, expert eyes add a lot to this.
Small changes can make a big difference. Four psi in the shock and fork made the bike track much better through rocks (both up and down).
A few psi here, a few clicks there. Starting and ending settings: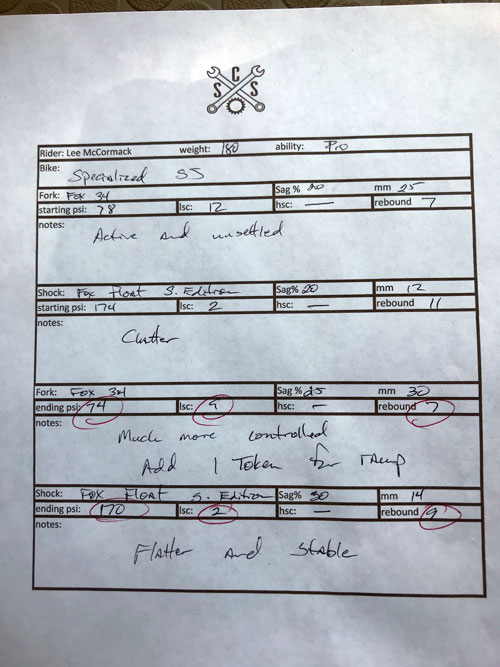 I have the advantage of consistency. If you're not consistent with your body position and technique, suspension setup is gonna be tough. A lot of "bike issues" are probably "body issues."
It's awesome to have an expert manage the process. The way I've taught thousands of riders and can key in on very subtle changes, Shane can do that with suspension setup. It's so easy to simply ride the section, give a report, repeat.
Bikes are rad. Riding is rad. And you know what? The more dialed the bike is for you, the radder it gets. Halfway through this process I was stoked. By the end, I was out of my mind. I couldn't believe how much the bike improved. I am going to do this process on every bike I ever ride for the rest of my life.
You don't know what you don't know. Darren Murphy from Push, another mountain bike genius, told me that.
A suspension setup session like this costs $125 for up to two hours. Considering how much these bikes cost, and how great they can feel, this is an immense value. Email shane@smartcyclingservice.com.
Have fun out there,
Lee
https://www.leelikesbikes.com/wp-content/uploads/2018/08/leelikesbikeslogoheader.jpg
0
0
leelikesbikes
https://www.leelikesbikes.com/wp-content/uploads/2018/08/leelikesbikeslogoheader.jpg
leelikesbikes
2018-09-04 13:58:44
2018-09-04 14:13:10
Suspension: You don't know what you don't know