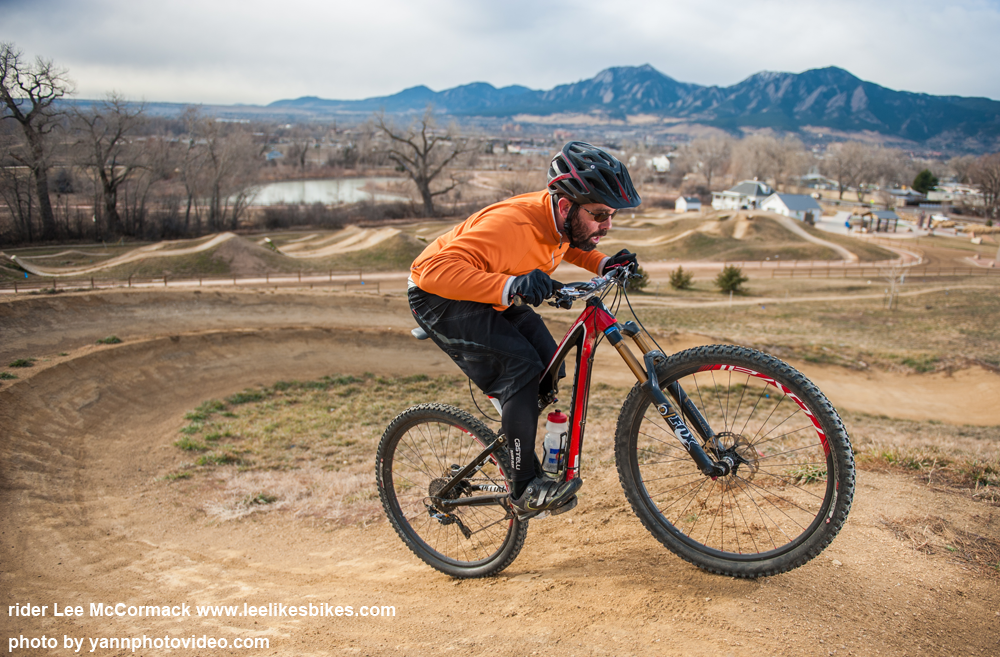 Hi Lee,
My question is regarding balance while pedaling from the saddle.
Should I keep my hands light while pedaling from the saddle?
When pedaling out of the saddle keeping light hands is easy as all the weight can be on my feet. But, when sitting and pedaling the weight is distributed between the handlebars, saddle and pedals, depending on how hard I'm pedaling. So if my hands are light that means my feet AND saddle are weighted which means I'm balanced backwards. Am I getting something wrong here?
Thanks,
Amit
---
Hey Amit,
Thanks for the great question.
Notions:

Topping out after a 90-minute climb during the 2002 Tour de California. Getting tired, but extending the spine up and forward to keep the hands light.
• Unless there's a specific reason to push the bars, any energy you cram onto your bars is wasted.
• Ideally, when you're pedaling in the saddle your hands are light. There are times when you want to intentionally pull or push, but you never want to lean on the bars.
• Most people just collapse onto their bike. All butt and palms. Not strong, not efficient … and not comfortable.
• It takes significant core strength to drive power into your pedals, lighten your butt and keep your hands weightless. Few of us are as strong as we need to be.
• Closer/higher bars make this easier. Imagine the difference between a road bike and an all-mountain bike.
• As you push forward across the top of the pedal stroke, try to extend your spine upward and forward. Try to put everything you have into the pedal, not the bars.
• If the trail gets steep or bumpy, do whatever you can to stay balanced on your feet. Pull the bars back, push the bars forward or—if it's really steep—get out of the saddle.
You'll find more pedaling tips and plenty of pedaling practice in the ebook/training program Pump Up the Base.
Rip it,
Lee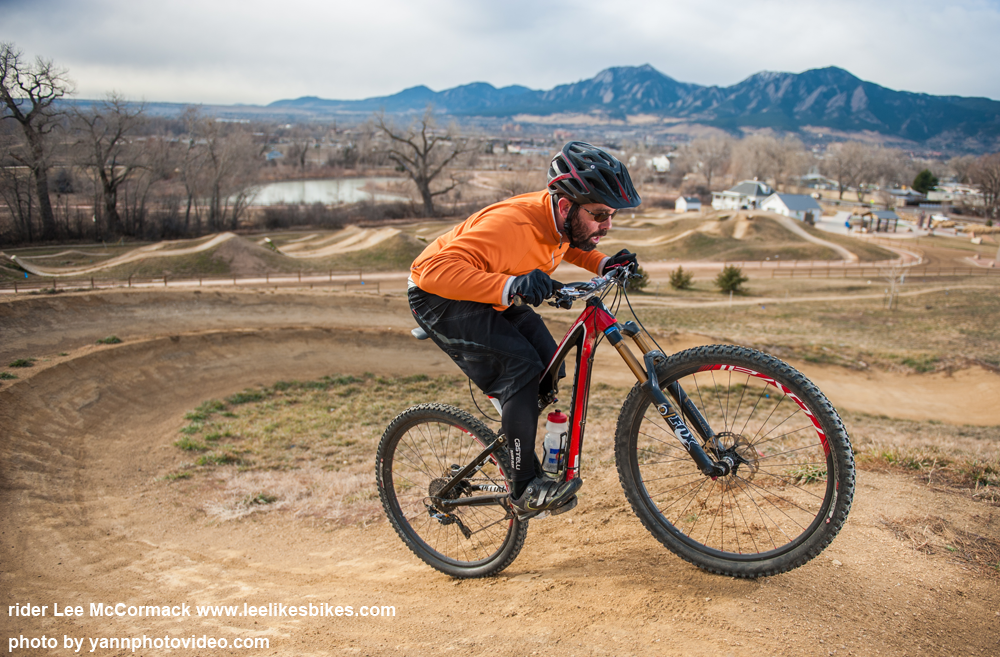 Steep seated climb: Tracking the bars back toward my hips (or is it pulling hips toward bars?) to aid balance and power. To ride something this steep in perfect balance, you have to stand.
---
Know more. Have more fun!
Join the leelikesbikes mailing list:
---
2 Comments »
Jakub Says January 25, 2013 @ 1:33 am

Regarding the sitted pedalling position – most riders tend to bend their backs when they sit and spin, especially when the handlebar is low. Is it OK or should we keep them straight (like in attack position)?




leelikesbikes Says January 25, 2013 @ 9:55 am

Ideally, your torso is pretty straight. Yes, like you're in a good attack position … or lifting furniture … or in yoga class … It's all the same.



Leave a comment