The ZipGuide: not fancy, but it does the trick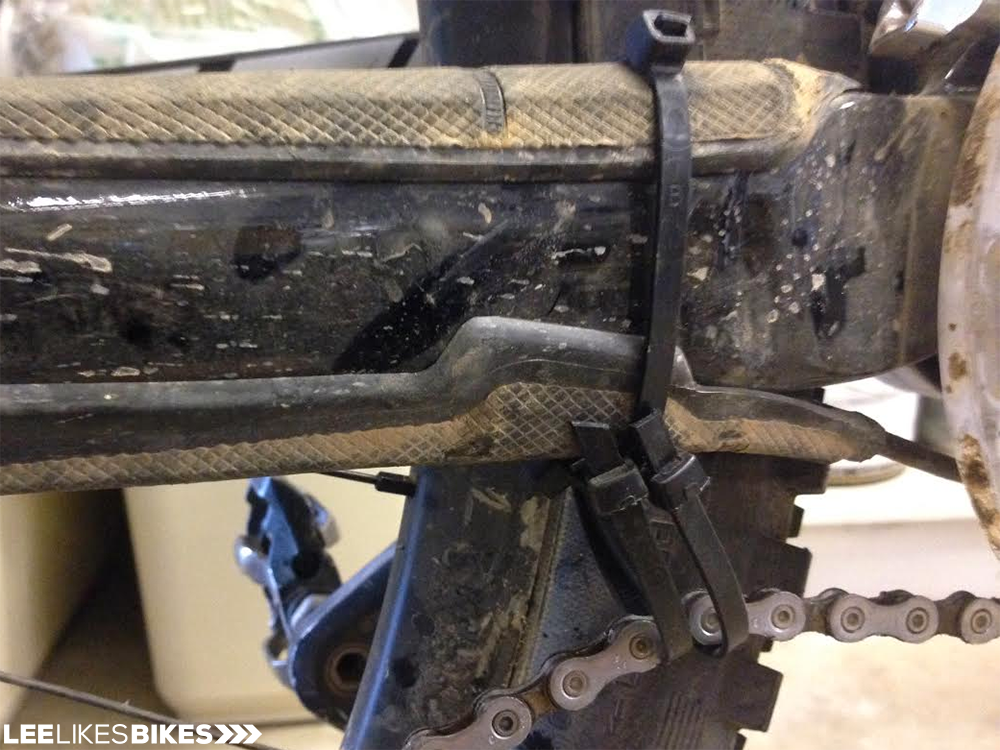 I've never had an issue with the clutch on my XTR rear derailleur, but I appreciate a little extra confidence when I'm DHing on my S-Works Enduro 29.
---
The initial build had a Gamut dual-ring guide, which has always been bombproof.
Because of a bottom bracket spacing issue, a mechanic removed the Gamut and installed a Bionicon c.guide, which zip ties onto the chain stay. This device worked fine — until it blew to pieces.
Last Sunday, for my 45th birthday DH day, I wanted a little extra control so …
Behold the ZipGuide!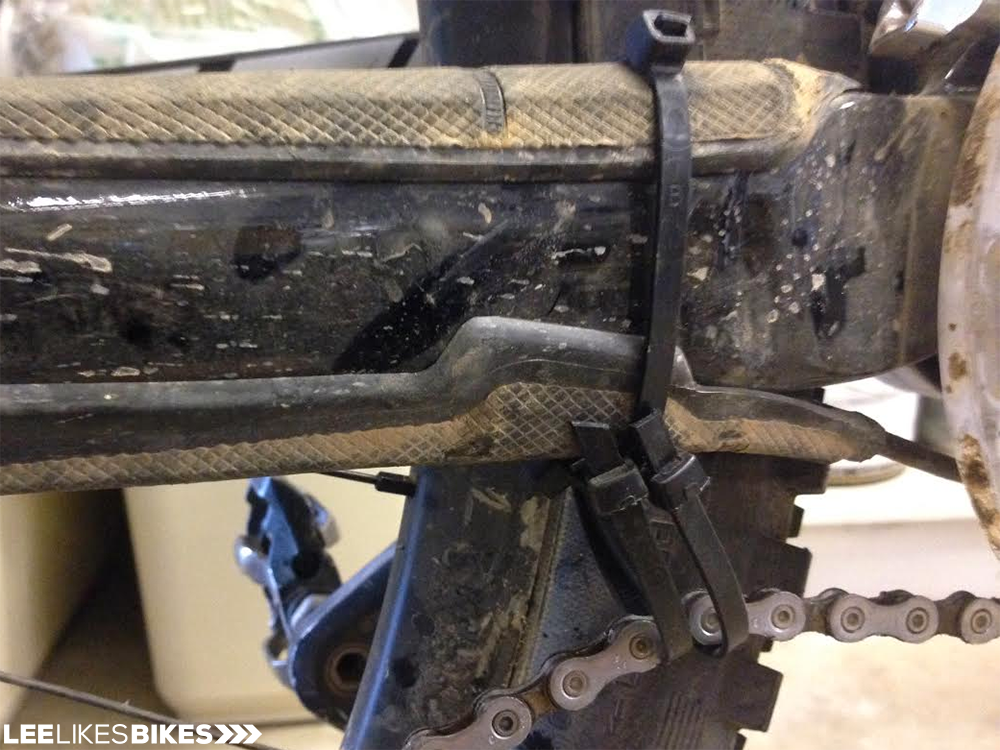 Now with DualZip Technology for redundant redundancy.
It was noisy, but it worked fine.
---
Know more. Have more fun!
Join the leelikesbikes mailing list:
---
https://www.leelikesbikes.com/wp-content/uploads/2018/08/leelikesbikeslogoheader.jpg
0
0
leelikesbikes
https://www.leelikesbikes.com/wp-content/uploads/2018/08/leelikesbikeslogoheader.jpg
leelikesbikes
2014-08-27 13:16:46
2014-08-27 13:17:09
The ZipGuide: not fancy, but it does the trick