The President masters his mountain bike skills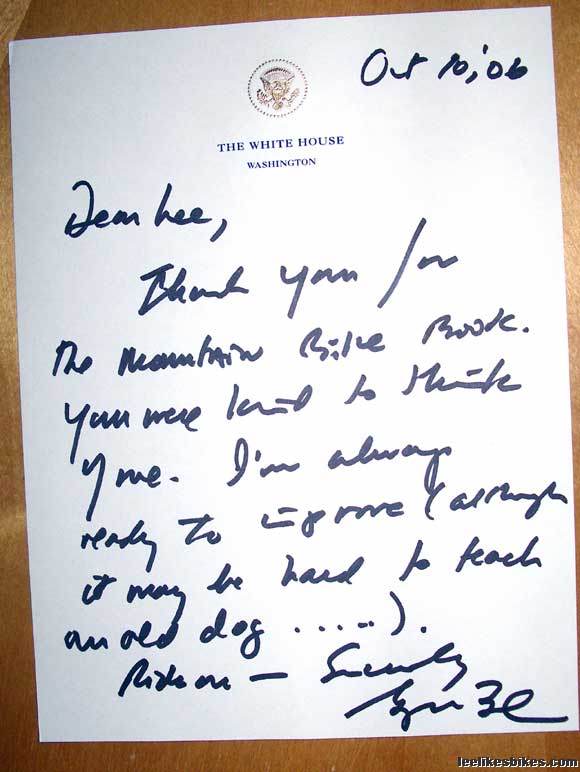 As you might know, President George Bush is an avid mountain biker. Through a complicated network of friends, colleagues and family members, the leader of the free world recently received a signed copy of Mastering Mountain Bike Skills, along with a note offering a free clinic. This just in from Washington:

That's the handwriting of a man in a hurry.
—
Dear Lee,
Thank you for
the mountain bike book.
You were kind to think
of me. I'm always
ready to improve (although
it may be hard to teach
an old dog ……).
Ride on —
Sincerely
George
—
Pump Track Worlds at the Crawford Ranch …
https://www.leelikesbikes.com/wp-content/uploads/2018/08/leelikesbikeslogoheader.jpg
0
0
leelikesbikes
https://www.leelikesbikes.com/wp-content/uploads/2018/08/leelikesbikeslogoheader.jpg
leelikesbikes
2006-10-16 21:00:17
2006-10-17 16:00:29
The President masters his mountain bike skills