The Eskar is dead, long live the Eskar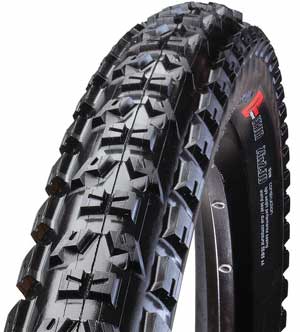 Hi Lee,
I've been getting my cornering kung fu on, diligently following your bible of a book, and putting the Specy Butcher 2.3 SX to task. Things have really started to come together.
For todays ride I slapped an Eskar2 Control on the back to lighten things up, and I was amazed at how well that tire corners. Better than the Butcher, the Eskar rails. There are a series of turns that I use as a benchmark, and man on the second corner I could of sworn I was Curtis Keene on page 91 of your book. It was a blast.
I remember reading on your site that Specialized is ditching this tire for 2012. Is this true? And if yes is there anything that can be done to save it? The updated version of the Eskar with the higher side knobs is just about the best cornering tire I have ever used. I mean if it can make me feel like Curtis Keene, even for a split second, thats a tire that can perform miracles!
Max
---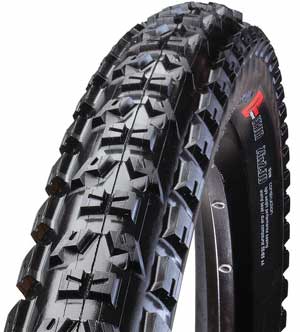 Specialized Eskar. Low center knobs, open shoulder, exposed side knobs.
Hey Max,
Thanks for writing. Ah yes, I too appreciate the Eskar 2 Control. It's pretty light, pretty fast, pretty grippy and pretty durable. A good all-around tire.
But: The Mighty Eskar is indeed being discontinued.
The thing that makes the Eskar rad — and the thing that's killing it — is its open shoulder channel. You have the low center knobs, then an open shoulder, then the exposed side knobs.
Pro: If you lean the tire a lot, you get great bite.
Con: If you don't lean the tire a lot, it feels kinda vague.
Fact is, very few riders corner like Keene. Most are stiff and apologetic, and they don't lean their bikes. If you don't ride an Eskar aggressively, it doesn't feel great, and that's why it hasn't caught on in the market.

Specialized Purgatory. Knobs everywhere!
Another factor is the evolution of the Enduro. The 2006-2009 Enduro the Eskar was created for was envisioned as a pedaling bike that ripped downhills. So the Eskar was meant to be a fast-rolling tire that, in the right hands, could be railed. The new generation of Enduro is more of a downhill bike that can be pedaled. That de-emphasizes rolling speed and demands more all-out grip.
This bums me out! I've been running Eskars on most of my bikes for several years. I picked them because they're pretty good everywhere. (Example: At this year's Sea Otter I rolled them on pump track, trail rides, downhill and dual slalom. Have I mentioned my 2nd in Cat 1 DS?) At least I have a crate of Eskars in my basement.
For you non hoarders, Chris Wyatt, Specialized tire genius, says you have two choices:

Specialized Butcher. It has an open shoulder like the Eskar, but the huge center knobs will help minimize that vague spot.
Purgatory. This tire has a much rounder profile and sweet transitional knobs. I've used this tire in various conditions, and I find it very consistent, very easy to ride. Pinners rock the 2.4 in front, 2.2 in rear. Wyatt expects typical riders to like the Purgatory. (But go to Youtube and watch Keene, Matt Hunter and others kill it on that tire.)
Butcher. You already know about the Butcher, Specialized's burlier answer to the Minion DHF. This is a factory-DH-certified, seriously meaty hunk of traction, especially in the DH and SX casings. In 2012 we'll see a 2.3 Butcher Control — and that'll be Specialized's tire for aggressive trail riders. When I say aggressive, I mean people who lean their bikes in turns. Keene has been rallying his. Chris says he's sending some my way. Learn more about the Butcher.
Stay tuned.
Braaap!
Lee
---
Know more. Have more fun!
Join the leelikesbikes mailing list:
---
https://www.leelikesbikes.com/wp-content/uploads/2018/08/leelikesbikeslogoheader.jpg
0
0
leelikesbikes
https://www.leelikesbikes.com/wp-content/uploads/2018/08/leelikesbikeslogoheader.jpg
leelikesbikes
2011-09-16 14:26:51
2011-09-16 14:32:02
The Eskar is dead, long live the Eskar