The 2011 season starts now
On Saturday I enjoyed a self-propelled DH training session with a young pinner. We're building the skills, fitness and intelligence he needs to rock next season. What are you doing?
Crew: Young pupil Alex, the Mighty Farid and me.
Place: Left Hand Canyon OHV area. Where Jeeps leak oil, machine gunners leave their casings and no one cares how we ride our bikes.
Mission: Haul our carcasses to the top and enjoy some fun downhills. Start building the skills, fitness and intelligence that will elevate Alex to pro DH.
Bikes: After I described the climb — at least an hour at full speed — Alex chose his trail bike instead of his DH sled. Farid and I rocked Enduros. My Enduro had full-on 2.5″ downhill tires. It was sloooooow up and across, but confidence-inspiring down.
Outcome: We all worked hard and pinned it. I identified some details for Alex to work on. Good times.
Next: More training for Alex. He's been instructed to find his feet and try to ride with zero tension in his arms. Next time he'll ride his downhill bike. I'll stick with my Enduro DH.
Apologies for the lame photo representation. We were busy.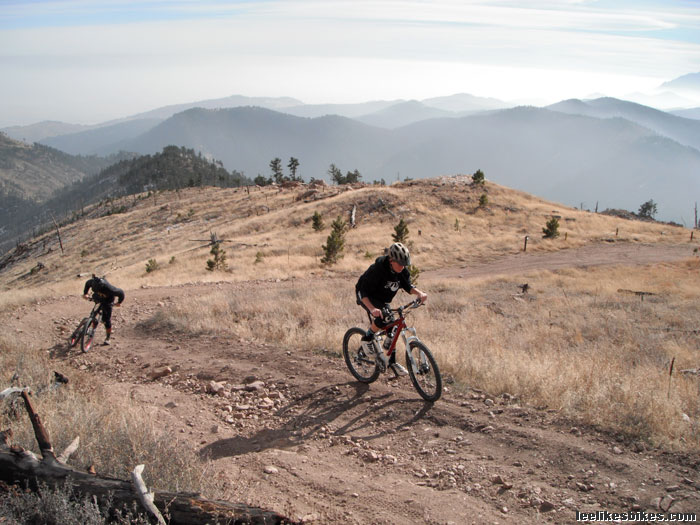 The Force is strong with young Skywalker. He cleaned most of the tough climb.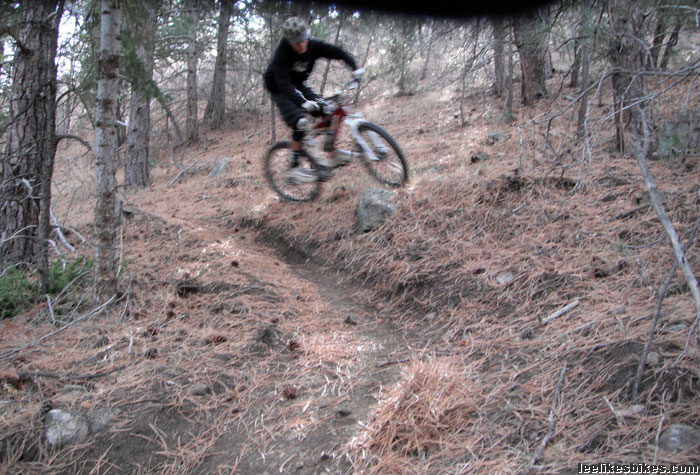 A rare flowy section: Alex takes a wide entrance inspired by 2:15 in the below video.
What are you doing to make 2011 awesome? If you want help reaching your goals, email me.
---
Know more. Have more fun!
Join the leelikesbikes mailing list:
---
https://www.leelikesbikes.com/wp-content/uploads/2018/08/leelikesbikeslogoheader.jpg
0
0
leelikesbikes
https://www.leelikesbikes.com/wp-content/uploads/2018/08/leelikesbikeslogoheader.jpg
leelikesbikes
2010-11-22 21:23:57
2010-11-22 21:28:32
The 2011 season starts now