Technique critique: Paul's cornering form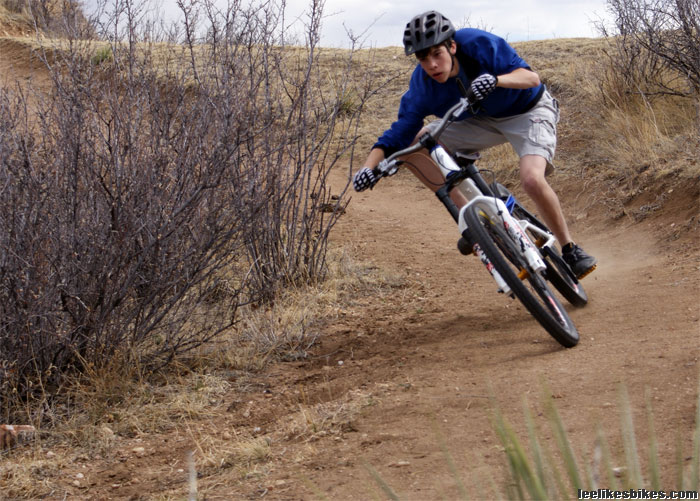 Hey Lee,
I just wanted some input on my cornering. I have included a picture of myself goin around a fast sweeper. If you could look at this and give me advice I would appreciate it. I have been working hard on my form all winter.
Thanks,
Paul
Hey Paul,
Good
– You're low.
– You're looking ahead.
– You're leaning your bike.
– You're driving into the outside pedal.
– You seem to be pinning it and having fun.
Could be better
– At this moment, you are not turning. It looks like you squared up a few yards ago, and now you're going straight until you need to turn again. (This turn has multiple apexes.)
– With your bike leaned this far, your bars want to turn into the corner. You are holding them straight. At this moment you are forcing "good cornering form," even though you are currently going straight.
– Remember: Lean to turn. Straighten up to go straight.
– And keep your elbows out.
You are on the right track. Keep at it!
— Lee
---
Know more. Have more fun!
Join the leelikesbikes mailing list:
---
https://www.leelikesbikes.com/wp-content/uploads/2018/08/leelikesbikeslogoheader.jpg
0
0
leelikesbikes
https://www.leelikesbikes.com/wp-content/uploads/2018/08/leelikesbikeslogoheader.jpg
leelikesbikes
2009-03-21 08:48:21
2009-03-21 08:48:21
Technique critique: Paul's cornering form