Stumpy or Enduro SL? (again)
Hello Lee – looks like you've got some experience with the Enduro SL so I've got a question to ask. At 220lbs and 6ft 2ins (fit not fat) I've got a straight choice (for an Enduro 2003 warranty replacement) between a stumpy FSR or an Enduro SL (fitted with Fox 36 forks 'cos specialized are having probs with theirs). I'm swaying towards the Enduro but am concerned that the Fox forks will ruin its geometry. What do you recon?
Thanks, Rich
The more you click, the more I can post. Lee Likes Groceries dot com!
---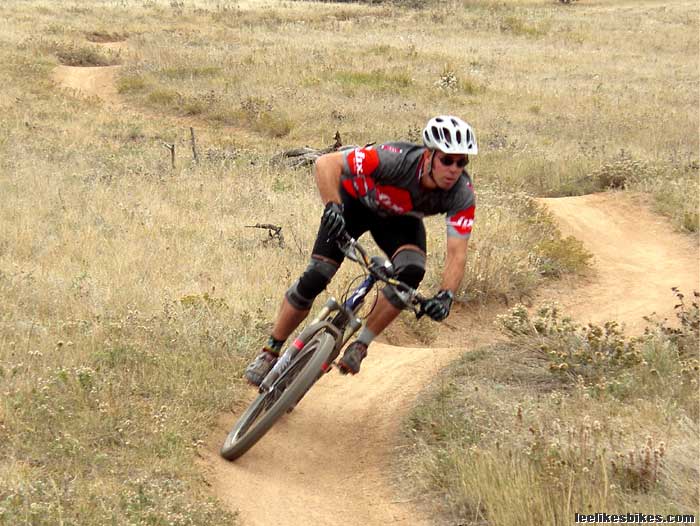 Hall Ranch is fun on a short-travel XC bike, but on my super-slack Enduro SL it's FUN!!!
Hey Rich,
This is a popular question. It's a matter of riding style.
All-around XC — Stumpy.
Aggressive trail riding with an emphasis on braaap — Enduro SL.
On my Enduro SL, I run a 160mm FOX 36 FLOAT with the shock in the low/slack setting. The head angle is almost as slack as my Demo 8. I happen to like it that way — it's a mini DH bike that climbs just fine.
But there are days I miss my Stumpy … If you want to cover trail as efficiently as possible, that bike is hard to beat.
https://www.leelikesbikes.com/wp-content/uploads/2018/08/leelikesbikeslogoheader.jpg
0
0
leelikesbikes
https://www.leelikesbikes.com/wp-content/uploads/2018/08/leelikesbikeslogoheader.jpg
leelikesbikes
2007-07-02 11:27:27
2007-07-02 11:29:24
Stumpy or Enduro SL? (again)