Specialized Resolution Pro D2 Tubeless Tire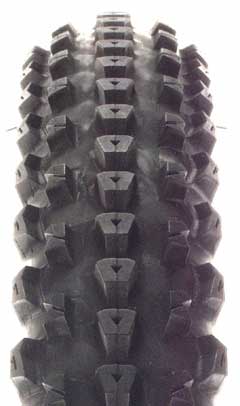 I've been braaaping these tires for a season now, and — although they don't let me ride like a complete idiot — I dig 'em.
The more you click, the more I can post. Lee Likes Groceries dot com!
---
Size: 26 x 2.3 — It's the same size as a Maxxis Minion 2.5
Tread pattern: Fast-rolling center knobs with exposed yet well-supported side knobs. My favorite style for all-around action.
Compound: 65a in the center, 55a on the sides
Intent: Trail
Context: Mounted tubeless on Mavic 823 rims. Enduro SL Pro with FOX 36 VAN fork and FOX RP23 shock. Usually 30-35psi in front, 35-40psi in rear.
Situations: Raced DH at Sea Otter. Insane training at Left Hand Canyon. Trail riding and Super D all over CO. Hardpack, sand, rock, mud. A little bit of DJ/pump.
Impressions:
– Overall, I love this tire. I usually change tires every time the barometer changes, but I mounted these in spring and have left them there until now.
– It rolls pretty fast, is tolerably light and corners well in a variety of conditions. The cornering is very consistent edge to edge, which I like. When the knobs decide to let go, they do it smoothly and predictably. Which I also like.
– I was recently riding XC like a maniac, and I tore the rear tire open on a pointy rock. Colorado has lots of those, and when I' m pinning it I'm not good at avoiding them. I tore the front open the same way practicing for the Crested Butte downhill. This is not a downhill tire! You can't ride it the same way! I did, and every once in a while the dice came up snake eyes.
– BUT: I raced this tire on the smooth Sea Otter DH, and it was perfect. Fast, fast, fast!
– With this tire, you can ride as hard as you want on smooth trails. If you live in rocks, you gotta hold back a bit. At least I do.
– Basically, this is a solid all-around trail tire. You can use it for XC, AM, dual slalom or whatever. As long as you don't go smashing through pointy rocks, it'll take great care of you.
Specialized just came out with the Eskar series of tires. I'm about to ride a pair of Eskar Armadillo Elite 2.3s on a rocky trail — stay tuned.
https://www.leelikesbikes.com/wp-content/uploads/2018/08/leelikesbikeslogoheader.jpg
0
0
leelikesbikes
https://www.leelikesbikes.com/wp-content/uploads/2018/08/leelikesbikeslogoheader.jpg
leelikesbikes
2007-08-08 09:16:33
2007-08-08 09:19:00
Specialized Resolution Pro D2 Tubeless Tire