Specialized P.3 vs. P.2 Cro-Mo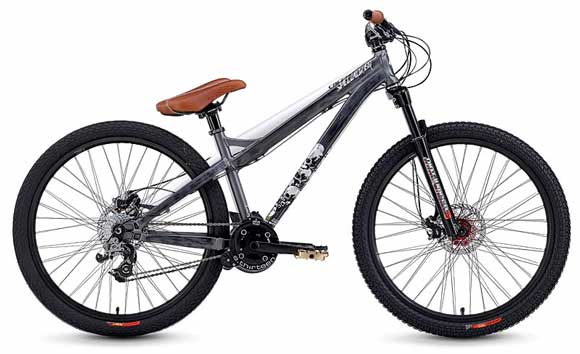 Hi Lee
I have your Mastering Mountain Bike Skills, and Pump track e-book. Both are excellent, and I have learned a lot from them. I wish I lived close enough to you to take some skills clinics. Do you ever come to Canada (Ontario)?
Just a quick question about Specialized P.bikes, I can get a P.2 Cro-Mo frame for a good price, but how will it compare to the P.3 you ride?
Keep on BRAAAPING.
Thanks
Stefan
The more you click, the more I can post. Lee Likes Groceries dot com!
---
Hey Stefan,
Thanks for the kind words. I doubt I'll be teaching in Canada any time soon, but I am working on a scheme to seed the world with LLB Certified Coaches. Stay tuned on this site.
The P.2 Cr-Mo and P.3 are essentially identical. The only differences:
– The P.3 is aluminum. P.2 Cr-Mo is made of Cr-Moly steel (duh). Steel bikes tend to feel livelier than aluminum ones. I have a custom steel XC hardtail, and that thing is snappy like a leather whip.
– The P.2 Cr-Mo is supposed to be more durable than the P.3, for super-aggro crazy-style dirt jumping, park, etc. BTW: I've never heard of a P.3 breaking.
– The P.2 Cr-Mo is significantly heavier than the P.3.
– The P.2 has slightly less standover clearance. Slightly. See below.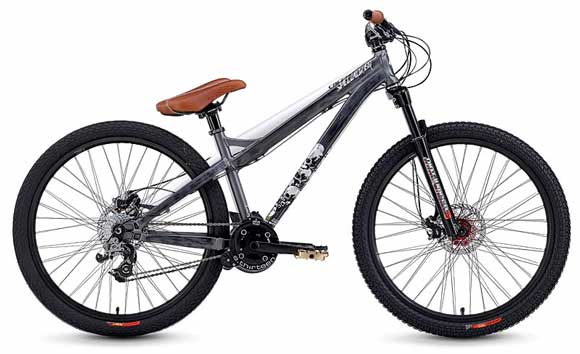 P.3 is black. P.2 Cr-Mo is behind in white. The bikes' geometries are almost identical.
Get whatever you can afford. Support your local shop. Braaaap on.
— Lee
https://www.leelikesbikes.com/wp-content/uploads/2018/08/leelikesbikeslogoheader.jpg
0
0
leelikesbikes
https://www.leelikesbikes.com/wp-content/uploads/2018/08/leelikesbikeslogoheader.jpg
leelikesbikes
2007-09-09 08:17:43
2007-09-07 16:21:05
Specialized P.3 vs. P.2 Cro-Mo