Hey Lee. Paul and I are having fun at the Break Epic in the duo 80+ division. We have won arguably the two hardest stages, Guyot and Wheeler, not in small part due to shredding skills we picked up from sessions with you. Ciao.
Mike D. and Paul R.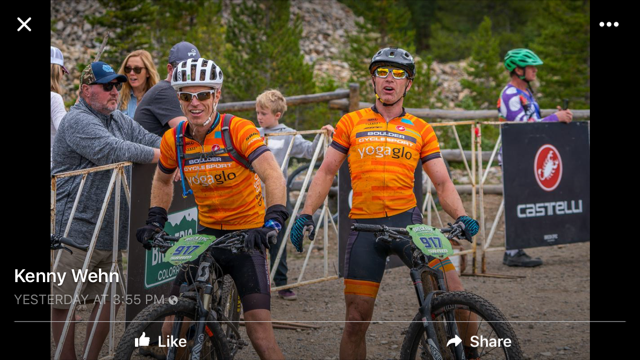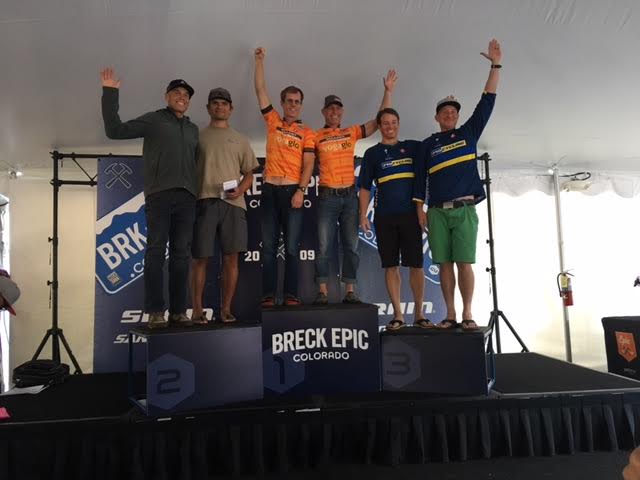 Both Mike and Paul have done private and semi-private MTB skills classes with Lee, and they are both active members of the Lee Likes Bikes MTB School. This stuff works!
Meanwhile, our coach Kristie Van Voorst, who teaches our women-only Level 1 classes, is riding her bike solo from Boulder to Durango.
She reports:
"Ran into racers from the Breck Epic 2 days. The first was on a downhill. I was farther back in the pack but pretty much kept up on a fully loaded hard tail… I kept watching everything they were doing wrong… "
Ha! When an exhausted, fully loaded bike tourer hangs with you on a downhill while you're racing, there's some fruit on your descending tree. All you XC racers: You can't believe how much faster you can be!
We offer lots of instructional options, both in person and online. Get faster now!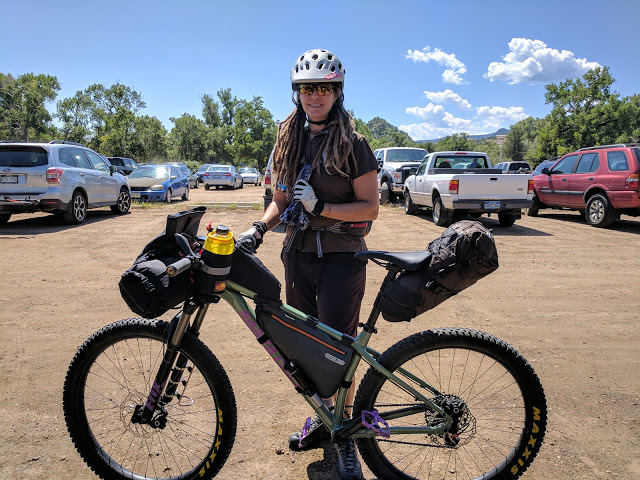 Not the ideal descending setup, but Kristie makes it work.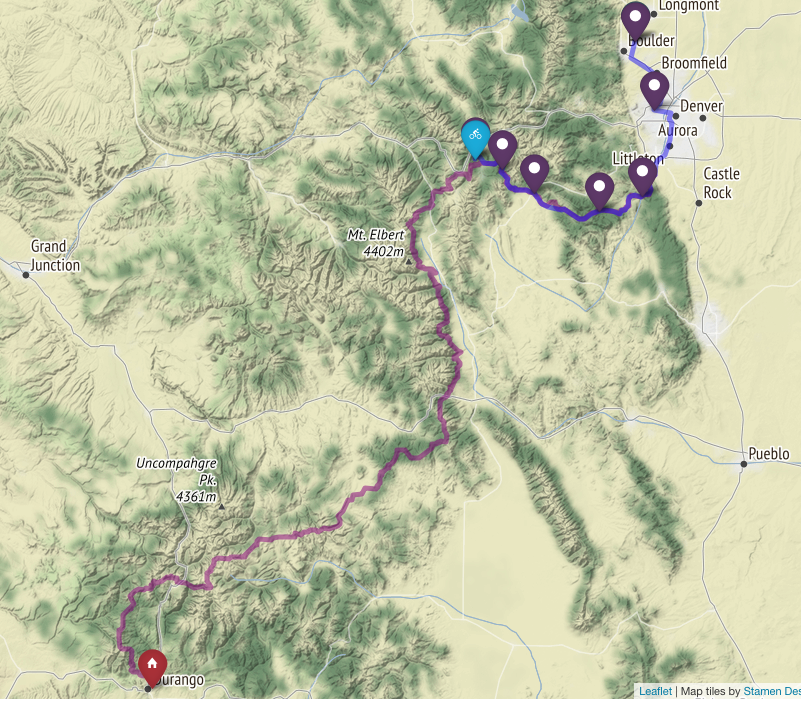 Go Kristie!
https://www.leelikesbikes.com/wp-content/uploads/2018/08/leelikesbikeslogoheader.jpg
0
0
leelikesbikes
https://www.leelikesbikes.com/wp-content/uploads/2018/08/leelikesbikeslogoheader.jpg
leelikesbikes
2017-08-18 06:03:54
2017-08-18 06:06:40
Shredding the Breck Epic