Radness in Salt Lake City, UT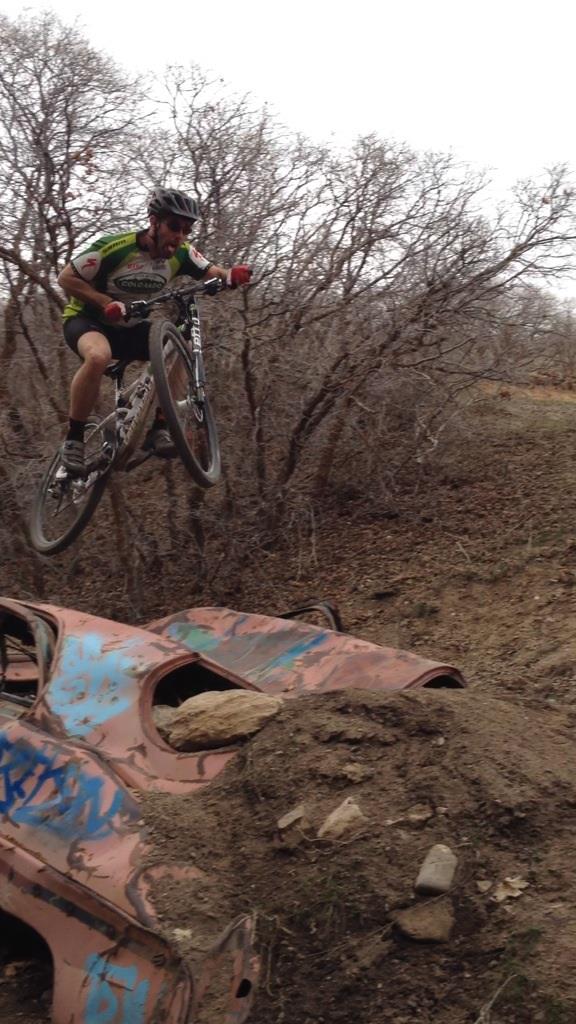 Last weekend I trained a bunch of high school mountain bike coaches, tried some Cannondales and rode a sick trail.
---
Utah Leaders Summit

The Utah high school mountain bike league is entering its second year and growing fast. On Saturday I trained seven ride leaders. On Sunday I trained 27 head coaches. When you consider how many kids each of these people connects with, that's a lot of braaap going out into the world.
I'll post photos when they become available.
Cannondale Scalpel
Friday's recon ride was aboard a classic XC race machine. I get why XC racers like Scalpels. The bike is light, tight and quick. The stem was way too long for my style and shoulders, but the bike worked just fine.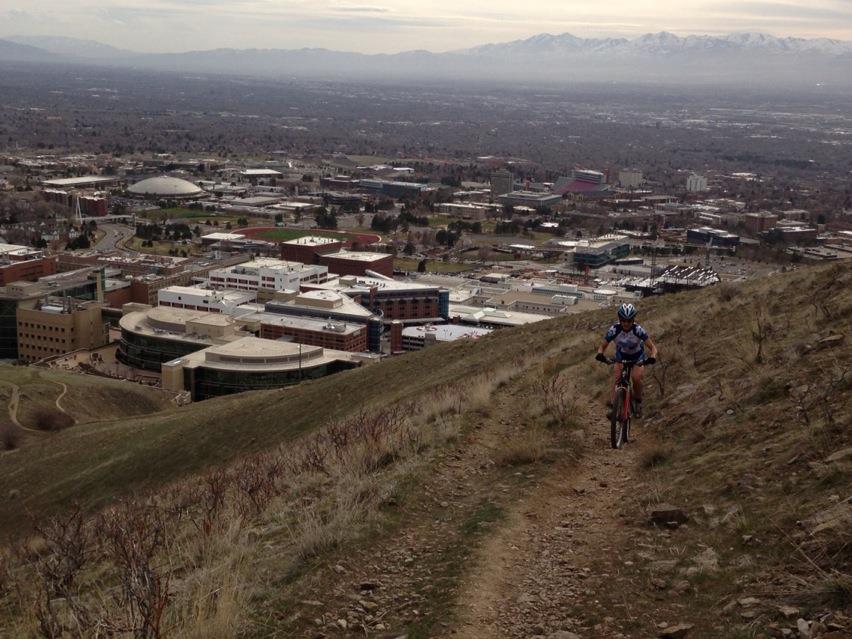 Anti-warmup ride from the university. That's league director (and XC shredder) Lori Harward on her S-Works Epic.
Cannondale Trigger
On Saturday I rode the new Trigger 29 … and it was basically awesome. Stiff, stable and confidence inspiring. I must say that new Lefty carbon fork works very, very well. The bike came stock with a short stem, wide bars and Shimano XT Shadow Plus rear derailleur and XT brakes. Ready to Ride.
You know I love my Specialized Stumpjumper 29 Carbon, but I must say the Cannondale Trigger 29 ripped!
Bobsled Trail
Oh man, the name says it all. A pretty easy climb gets you a whole ton of drop through a bermy/jumpy canyon. Huge wall rides, high speed transitions, some big booters and even some jumps over rusty cars. Totally fun — and the Trigger 29 felt perfect for the job.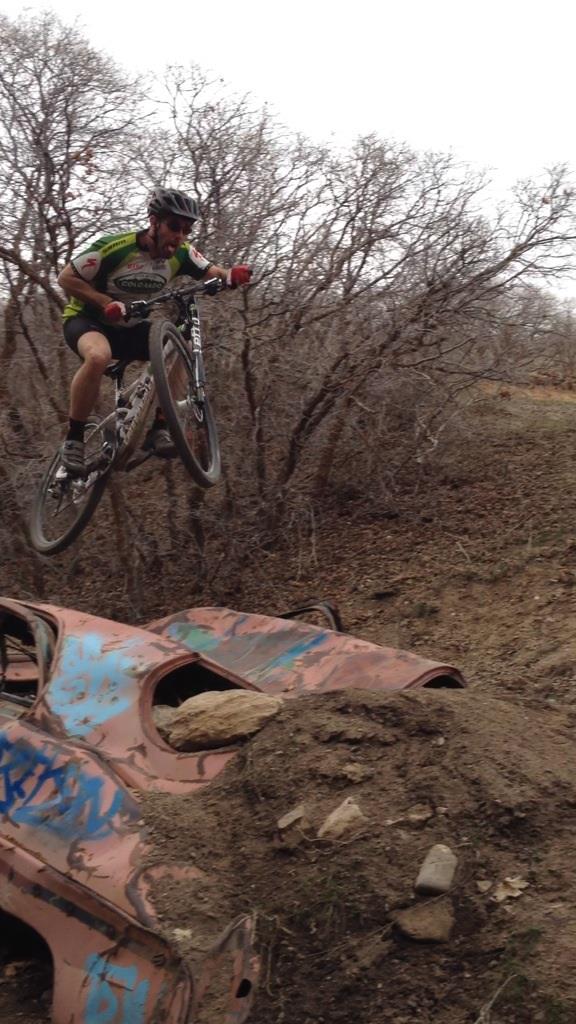 The safest way to negotiate a rusty car. The Scalpel's cockpit was long for my taste, but it can certainly be Ridden (capital R).
This weekend
I'm about to fly to Arizona for their first Leaders Summit. Private clinic on Friday, ride leaders on Saturday, head coaches on Sunday. Borrowing a Pivot bike, which should be sweet.
Spreading the braaap!
Lee
---
Know more. Have more fun!
Join the leelikesbikes mailing list:
---
https://www.leelikesbikes.com/wp-content/uploads/2018/08/leelikesbikeslogoheader.jpg
0
0
leelikesbikes
https://www.leelikesbikes.com/wp-content/uploads/2018/08/leelikesbikeslogoheader.jpg
leelikesbikes
2013-03-21 07:53:06
2013-03-21 07:53:06
Radness in Salt Lake City, UT