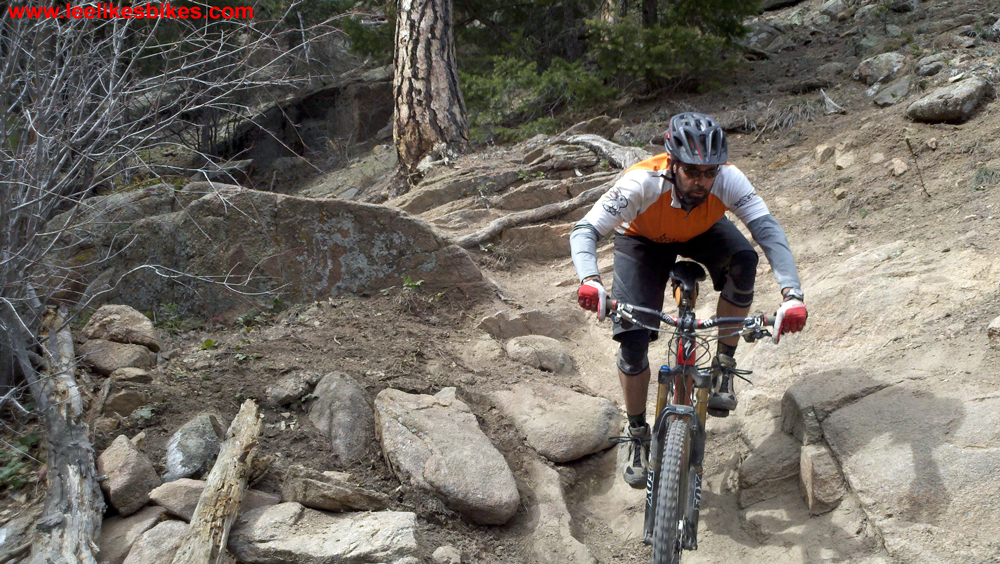 Hi Lee,
A mate and I are looking at training up for the Mega Avalanche 2014.
We were wondering what bike you would recommend?
We have watched lots of videos and noted that it is really a mix of DH rigs and AM bikes.
Would the Specialized Enduro be an option or should we step it up to the Enduro Evo?
Thanks
Rhys
---
Hey Rhys,
To give you the best answer, I'll have to race that event. (Oh man, some day … hmm … before or after the shoulder replacement? …)
OK, bike:
I think this approach applies to lots of trail riding situations. Your ideal bike comes down to your terrain, skills, fitness and style.
• It seems like an "all-mountain bike" like the Specialized Enduro is aimed squarely at the Megavalanche type of racing. Burly downhills with some pedaling.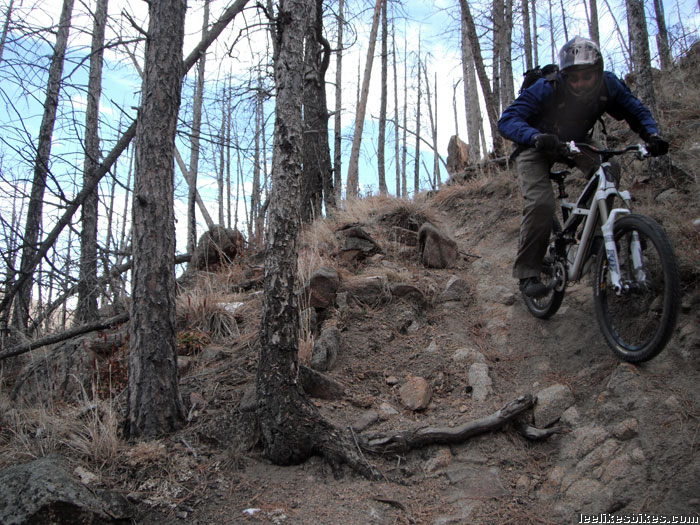 My 2010 Enduro is extremely capable in the downhills. The current 2013 model is still a DH pinner but is more optimized for pedaling. That sounds ideal for enduro racing.
• If you want more confidence on the descents, and are willing to give up some snap everywhere else, you can go for a bigger "freeride" bike like the Enduro EVO. In previous model years, this would have been an SX Trail. I think confidence is essential. Ride whichever bike will let you fully pin it. Hitting the brakes because you don't trust a small bike might you slow you down more than pedaling a heavier but more confidence-inspiring bike.
• If your DH skills are dialed and you want the quickest bike overall, you can go for an "aggressive trail bike" like a Stumpy EVO. Dan Atherton is ripping these races on a similar GT. Check out his start!
My Stumpy 29 would be pretty good in all but the gnarliest enduros. I would give up some aggression on the crazy downhills, but I could make up time (and save energy, with my limited aerobic engine) elsewhere.

On every other bike, I've walked this section. The Stumpy 29 has me pedaling up …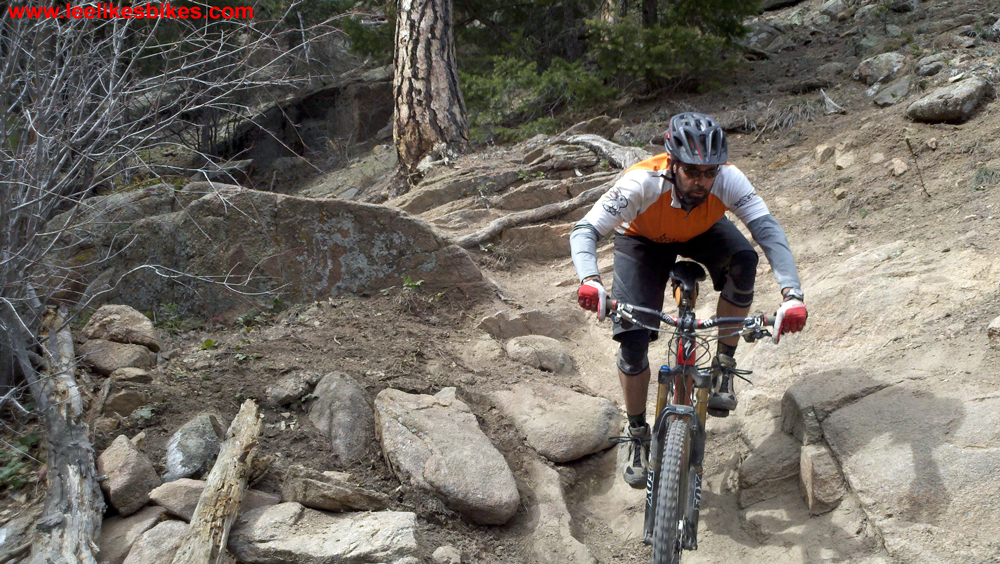 … and still having fun on the descents. More bike like an Enduro would be more pinned here, but — for my skills, fitness and riding style — the smaller bike feels quicker/easier overall.
If you have solid DH and XC skills and fitness, I think the Enduro would hit the Megavalanche target right in the middle. If your riding style favors the bigger bike, go for that. If you're a smooth rider in a big hurry, you might go for the smaller bike.
Last weekend I rode a Pivot Mach 5.7 Carbon, which overlaps the big end of trail bikes and the small end of all-mountain bikes. It felt very good here:
BTW: I think the new Enduro 29 will be hard to beat for random gnar and timed pedaling. I can't wait to try one.
Have fun out there,
— Lee
---
Know more. Have more fun!
Join the leelikesbikes mailing list:
---
https://www.leelikesbikes.com/wp-content/uploads/2018/08/leelikesbikeslogoheader.jpg
0
0
leelikesbikes
https://www.leelikesbikes.com/wp-content/uploads/2018/08/leelikesbikeslogoheader.jpg
leelikesbikes
2013-03-27 11:26:07
2013-03-27 11:29:26
Bike for Megavalanche?