Getting RAAD on a hardtail
Hi Lee,
I purchased your book Dialed through your website about 3 weeks ago. I love geeking out about bike fit, so I'm thoroughly enjoying your approach. I have 2 questions:
1. I ride a hardtail with a suspension fork. When determining RAAD do you suggest taking measurements with the fork unsagged or sagged?
2. I'm considering buying a new frame, but can't decide on the size. A size small will require minimal adjustment to the cockpit to get my RAD and RAAD. A size medium will take much more adjustment, but will result in a more neutral, slightly positive SHO. The medium will have a front center around 20mm longer than the small. Would you recommend one size over the other?
Current measurements: RAD 810mm, RAAD 60 deg SHO 37mm. With fork unsagged.
Regards,
Kai Brown
---
Hi Kai!
Thanks for reaching out.
1. I usually measure and calculate based on an unsagged bike. When the bike is sagged, the RAAD will reduce by a degree or two. A 60-degree RAAD is great! That'll put you at 58something degrees when sagged, which is perfect for all-around trail riding.
2. Keep in mind you'll want an unsagged RAAD around 60 degrees. If you can get a perfect RAD and a nice SHO and a good RAAD with the medium, go for the medium. If the medium puts your RAAD lower, you'll probably prefer the small.
I hope this helps!
Lee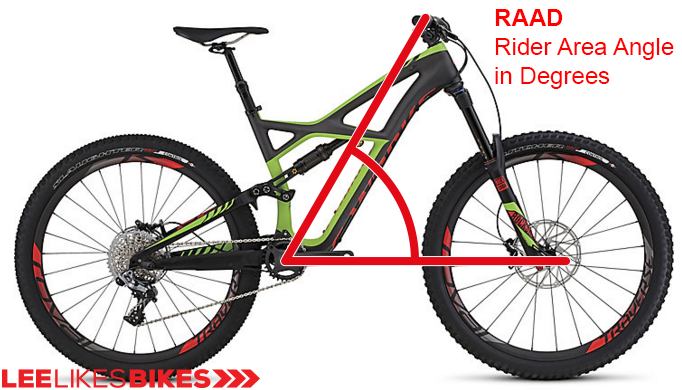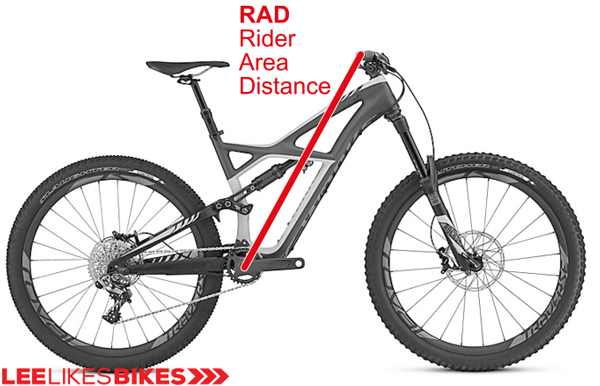 https://www.leelikesbikes.com/wp-content/uploads/2018/08/leelikesbikeslogoheader.jpg
0
0
leelikesbikes
https://www.leelikesbikes.com/wp-content/uploads/2018/08/leelikesbikeslogoheader.jpg
leelikesbikes
2020-09-12 16:19:06
2020-09-12 16:20:15
Getting RAAD on a hardtail