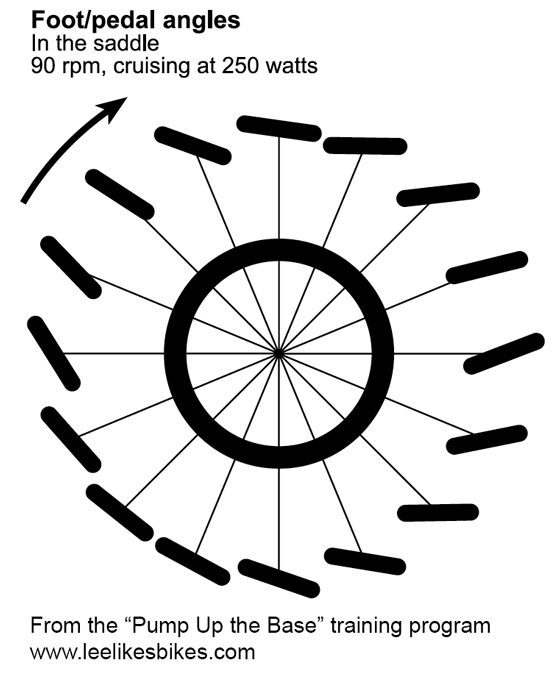 Lee,
I bought Pump Up the Base a couple weeks back. I am currently in week 2 and am enjoying the workouts very much.
I have a question — I'm doing my best to drop my heel and then point my toes at the bottom of the pedal stroke. I'm getting a feel for that circular motion, rather than mashing. I can't do it every time, but I'm getting better.
My question is this: I'm feeling this in my calves quite a bit. Is that normal? I would think it is to some extent, but I know I don't want to overdo it and all my power to be coming from the calves — they're too small a muscle group and not connected enough to the core.
Any insight you have on this — if you have the time, of course — would be appreciated.
Jim
---
Hey Jim!
First, thanks for buying Pump Up the Base. I'm glad you're digging the program. I'm currently in Year 2, Week 8 and feeling strong. Not that it's easy; I'm doing the same protocol as last year but at much higher wattage. Last weekend I coached in NorCal, and I had all the sprint and climbing power I needed.
Thoughts:
• Your calves are doing something new, so you will feel it differently.
• The main power should come from the big muscles: glutes and quads, with stabilization happening in your hips and torso.
• Do not push into the bottom of the stroke. Any energy that you direct outside the pedals' circle is wasted.
• At the bottom of the power stroke, focus on flicking with your ankle so your foot follows the natural down-and-back arc of the pedal. Make the power stroke as long and smooth as possible.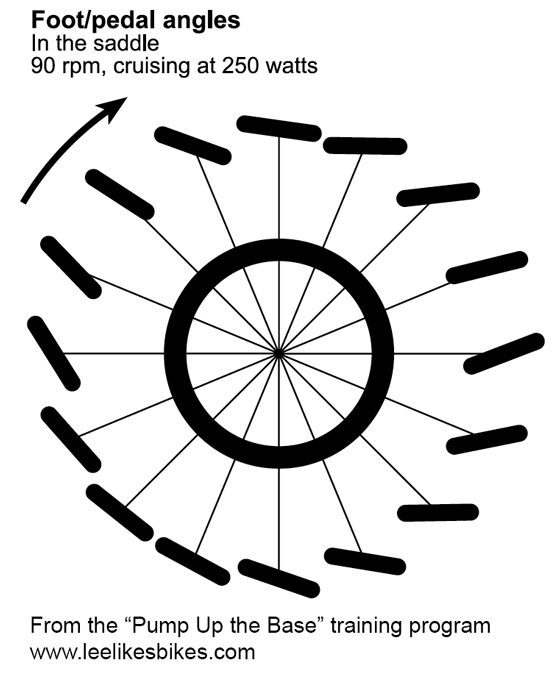 • When you're ready, simultaneously drop the heel on the other foot.
If you pay attention to the drills in Pump Up the Base, you can gain significant power — while pedaling more smoothly and comfortably.
Faster, smoother and easier. Why not?
Lee
---
Know more. Have more fun!
Join the leelikesbikes mailing list:
---
https://www.leelikesbikes.com/wp-content/uploads/2018/08/leelikesbikeslogoheader.jpg
0
0
leelikesbikes
https://www.leelikesbikes.com/wp-content/uploads/2018/08/leelikesbikeslogoheader.jpg
leelikesbikes
2013-12-21 12:21:52
2014-01-20 11:06:55
Pump up my calves?