MTB vs moto prices: rip-off?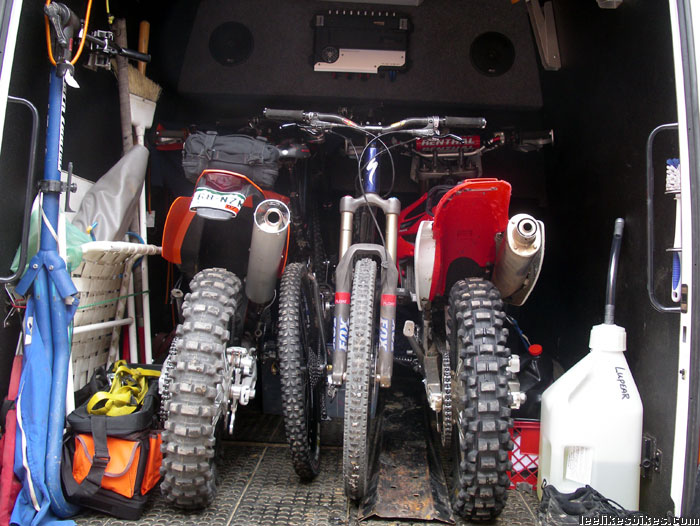 Hey Lee,
I like MTBiking and moto like you, and certainly favour MTB. The question I always have is the prices of MTB. A motor bike is not much dearer than a top of the line MTB. I thought motorbike has a lot more technology and R&D costs associate with it. Are MTB companies just ripping us off?
Chay
Hey Chay,
Yeah, it's remarkable isn't it.
Entry/mid level trail bikes
Honda CRF230F – $3,600
Specialized Enduro SL Comp – $3,200
High end trail bikes
Honda CRF250X – $6,600
Specialized S Works Enduro SL – $7,700 (Wow.)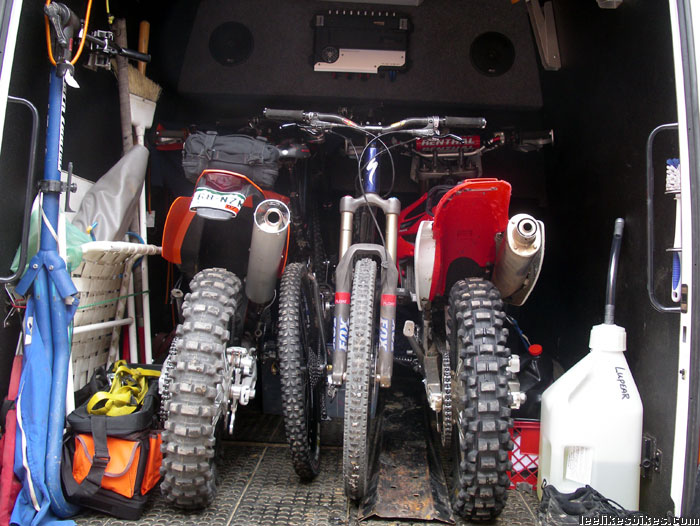 If you consider overall utility and braaapability, the KTM with the license plate wins hands-down.
If you're going to rip people off, the bike industry — with its low margins and high competition — is the wrong place to try. There are reasons for this craziness:
Numbers. Honda makes a lot more CRF250Rs than Intense makes M3s. The numbers and dollars in the moto industry dwarf those in MTB by a factor of 100 or more (that's a guess). Parts are made and purchased in quantity, and that means lower relative prices for motos.
Trickness. Remember that a $7,000 mountain bike is as trick as it gets. There are no upgrades for an S Works Enduro SL. A stock 250 is bad ass, but it is mass produced. By the time you max it out -— engine, suspension, wheels, etc. — it can cost $20k.
But still, per pound, motos are a much better deal!
Fools like us. We pay $5,000 for mountain bikes. We are the market, and we're bearing that price.
Thank goodness. If Honda had decided to market its DH race bike, it could have sold as many as it wanted for $10k. And if that happened, the product managers at the other bike companies would have said "Sweet!" and offered $10k bikes of their own. If the market bears it, why not?
Hey kids, get your Lee Likes Bikes Special Edition Demo 11 (it goes to 11) — just $9,999!
Crazy.
— Lee
One last thought: Stock bikes and motos are very capable, and very few people can ride them to their potential. My guess is that more people feel like they can wring out MTBs than motos, and that fuels the market for higher end specs on bikes.
I'm always trying to optimize my bikes, but I don't need more power from my 450!
---
https://www.leelikesbikes.com/wp-content/uploads/2018/08/leelikesbikeslogoheader.jpg
0
0
leelikesbikes
https://www.leelikesbikes.com/wp-content/uploads/2018/08/leelikesbikeslogoheader.jpg
leelikesbikes
2008-01-10 12:24:21
2008-01-10 19:31:51
MTB vs moto prices: rip-off?