MTB skills session in Temecula, CA on Oct. 19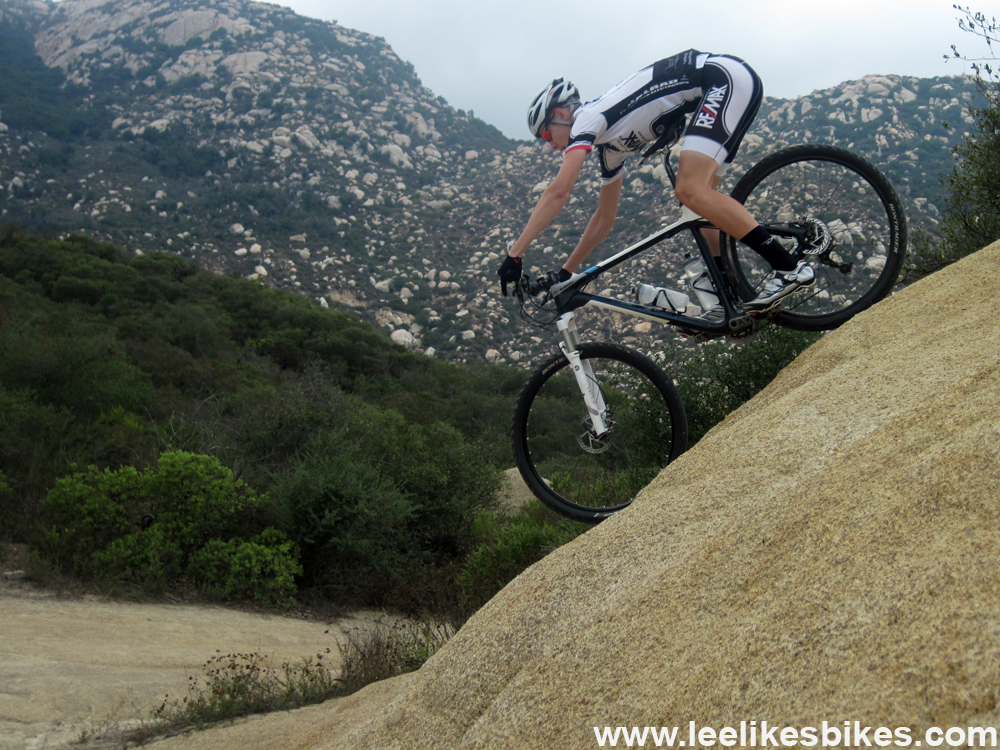 Hey all, I'm stoked to announce a kung fu skills session in Temecula, CA on Oct. 19.
The venue is super fun, with tons of challenging terrain. Give yourself the upgrade that lasts forever!
SOLD OUT
---
Last year's session was rad. Check it out.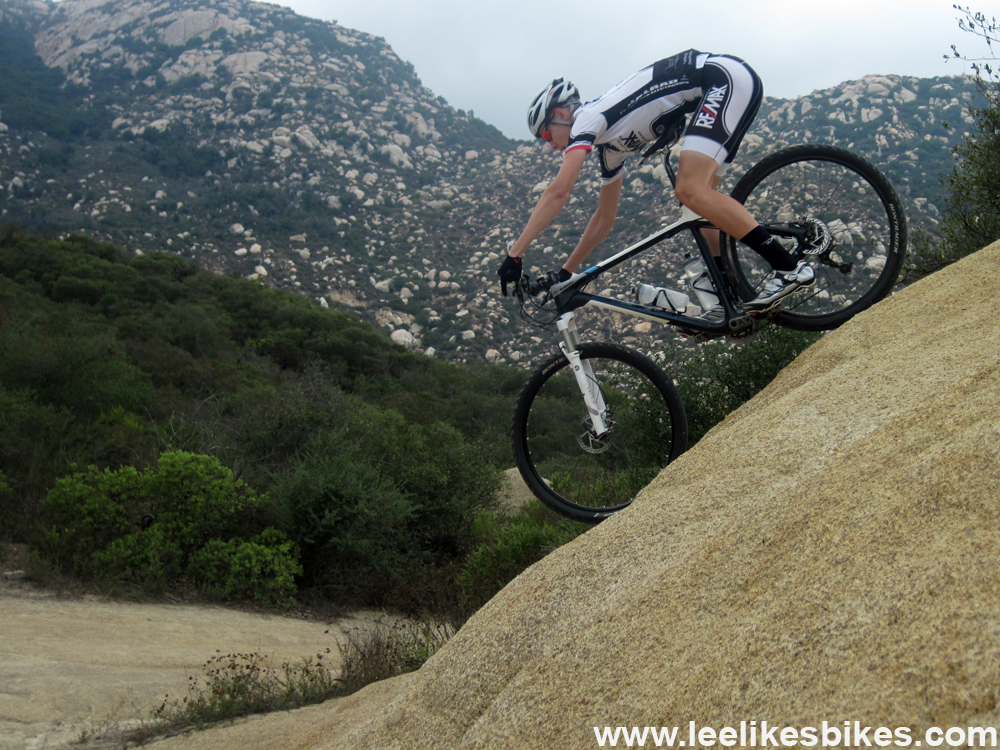 Josh rocks a steep rock in last year's session.
Your teacher
Hi I'm Lee, and I like bikes. Some things I've done:
• Wrote the books Mastering Mountain Bike Skills, Teaching Mountain Bike Skills, Pro BMX Skills and Welcome to Pump Track Nation. (Look at the right side of this page.)
• As the skills development director for NICA, the national high school mountain bike league, I create the curriculum and teach it to riders, coaches and the coaches who teach coaches how to teach riders.
• I work with riders of all style and levels, from beginners to world champions. I do most of my coaching at home in Boulder, CO, but I grew up in SoCal and I'm stoked to teach there.
Learn more about my teaching approach.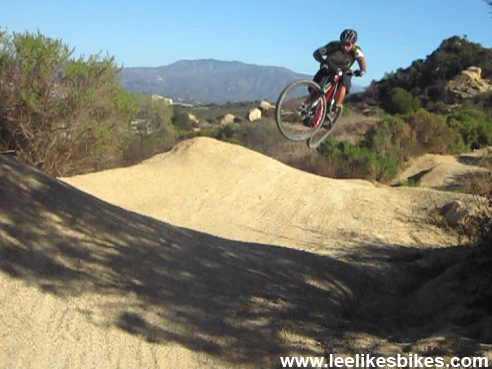 I boost my Stumpy 29 during last year's session.
Who this clinic is for
Any mountain bike rider who wants to ride smoother, safer and faster in all sorts of terrain. You should have at least decent bike control and confidence. If you're already good, you'll get way better. Seriously.
You should be old enough to drive. Email me for exceptions.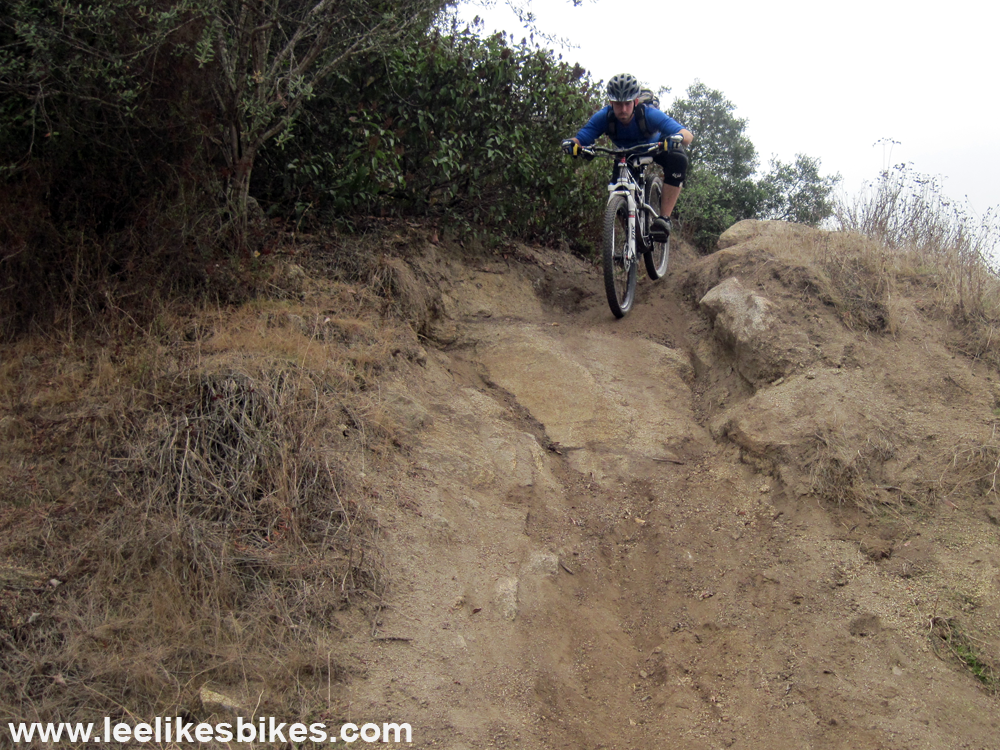 Josh dives in during last year's session.
The plan
9 a.m. to 4 p.m. Saturday, Oct. 19
I'll tweak the program to suit the riders who attend. Here's the basic plan.
In the morning we'll hit core skills:
• Position
• Braking
• Cornering
• Going up and down things
• Pumping terrain
We'll take a quick lunch break (BYOL) then we'll apply our new skills on the local terrain.
Location
Rainbow Trails in Temecula. This place has a great mix of terrain.
Watch BMX/MTB legend Eric Carter flow like the champ he is. We'll use whichever trails/features fit attendees' skill level.

Here's some footage of Lee from last year:

Cost
$300 per rider. Six riders max.
Sign up
SOLD OUT!
Questions? Email lee@leelikesbikes.com
A comment from Jerry, who did last year's session
Lee,
Thanks for the great MTB skillz clinic this weekend. I picked up some very valuable tools to make my MTB experience much more fun, safe and more competitive. I was jonesing to go out for a ride to put my newly found skillz to the test and I made it out this morning. I took 1:25 min [from 6:27 to 5:02] off my time down a pretty technical (for me) singletrack descent. It's kind of steep/technical with some switchbacks. With the exception of one missed turn, I cleared everything else. I'm looking forward to using these skillz even more, and I will definitely sign up for your class again when you come to town.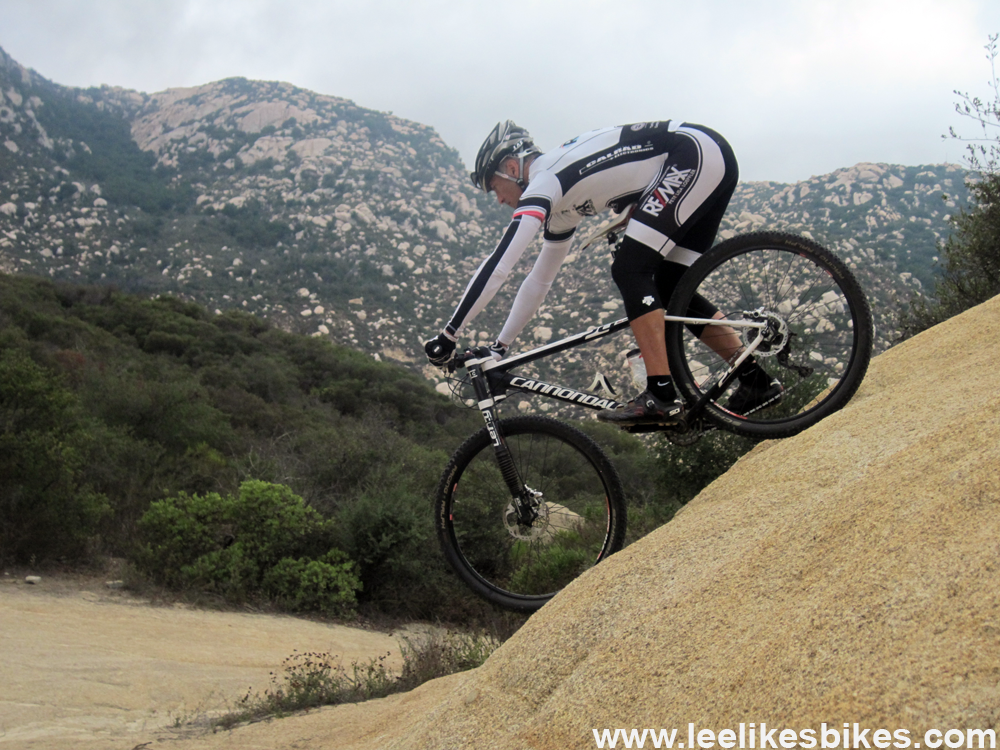 Go Jerry!
Policies
Time: The clock starts at the appointed time. Be ready to ride.
Equipment: Your bike should be well adjusted and in good working order. If Andy believes your bike is not safe, we will spend clinic time making it safe. If Andy needs to adjust anything —brakes, gears, suspension — he will use clinic time.
Changes and cancellations: If you want to change your appointment, you must notify me by phone or email within 24 hours. After that time, there will be no change or refund.
Weather: Bad weather does not cancel sessions. If the conditions permit any kind of riding, we will ride. If it's raining, bring a jacket. If it's muddy, we'll find another surface to ride on. If the lift closes because of lightning, we will push our bikes or practice in the parking lot. If we do cancel because of weather, it will be at Andy's discretion, and he will notify you as early as possible.
Liability: Bike riding has inherent risks, and you must accept those risks. You will sign a waiver before you ride.
If you are a mountain bike skills coach or instructor, and you work on your own or with another party, please do not sign up for an LLB clinic. See below:
Use of information: The Lee Likes Bikes Training Method is the mountain biking instructional method developed by Lee Likes Bikes (LLB) for sole use by Lee Likes Bikes and authorized individuals. It is the intellectual property of LLB. The LLB Training Method information conveyed to the participant shall be used only for the participant's personal use. It is not to be used outside LLB-authorized activities for which LLB and the participant have a business relationship, nor is it to be shared with others — including riders, trainers or instructors — outside LLB authorized activities. Any appearance or representations made by the participant of this information in any form shall be credited to LLB. LLB does not train other bike coaches unless they are working in LLB-authorized activities. If you are interested in becoming an LLB-certified instructor, please contact Lee McCormack at lee@leelikesbikes.com.
---
https://www.leelikesbikes.com/wp-content/uploads/2018/08/leelikesbikeslogoheader.jpg
0
0
leelikesbikes
https://www.leelikesbikes.com/wp-content/uploads/2018/08/leelikesbikeslogoheader.jpg
leelikesbikes
2013-09-27 13:16:21
2013-10-09 06:50:23
MTB skills session in Temecula, CA on Oct. 19