Moto vs bike: right-hand vs left-hand front brake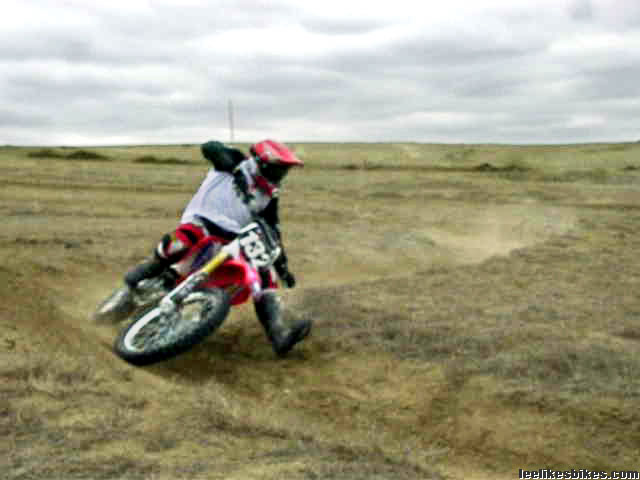 Hi Lee,
Since you ride both bikes and motos, I know you've had to deal with this conundrum, and I'm curious as to your take on it.
A long time ago I rode motos, mostly dual sport (and mostly on the street). I'm a newbie to MTB, and I think I've also decided I want a moto. (I'm 5'6″ — a TTR 125 maybe? But that's not what this letter is about.) So here's my question: how do you deal with the fact that motos have the front brake on the right, while MTB's have it on the left (unless you're in Europe, of course)? When I got my mountain bike, I decided since I was already used to using my right hand for the front brake, I'd just swap the right and left levers. But it occurs to me if (more like when) I ride a friend's bike, or rent a bike (can you say lift-assisted DH? :-), it'll be backwards, which could get me all balled up (literally, maybe. lol). And I'm not real up for going the other way and swapping the clutch and brake levers on my moto when I finally get it.
Help! How do you deal with this problem?
Love your site (and your book).
Kevin G
Gaithersburg, Maryland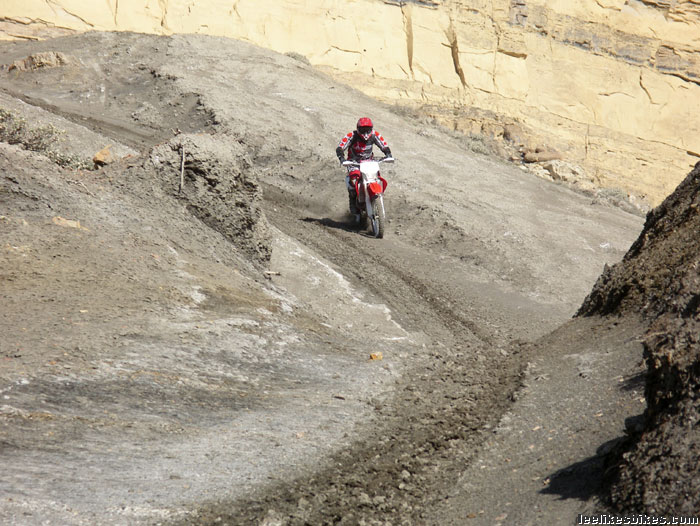 Once you get them to the top of the hills, motos are like big, awesome downhill bikes.
Kevin!
Disclaimer: Because I have two infants and 18 jobs, I sold my CRF250R motocross bike and CRF450X trail bike. Moto doesn't fit into my life right now, but hopefully it will in a couple years.
OK:
I also gave this issue real thought:
– I could have switched my bicycles to moto-style levers, or vice versa, but I ride lots of clients' bicycles, and they ride mine, so I had to keep the MTBs normal. I also expected to ride other people's motos — we were planning to race Baja 1,000 as a team — so I had to keep the moto normal.
– When I first started, I sometimes grabbed the Honda's front brake by mistake — with exciting results — but that was temporary.
– As soon as I got used to riding the moto, the control differences became a non-issue. There's a big difference between a Stumpjumper and a 450X. My brain and body switched back and forth without issue.
That said …
The ultimate setup for an MTBer who only rides his moto would be a Rekluse clutch with a left hand brake kit. Since the Rekluse is an automatic clutch (no stalling!), you don't need the clutch lever. Connect the new left brake lever to the front brake and the right brake lever to the rear brake. You'd end up with a motorcycle that never stalls, has no clutch and brakes just like a mountain bike.
That would be pretty sweet. In a couple years …
— Lee
---
Know more. Have more fun!
Join the leelikesbikes mailing list:
---
https://www.leelikesbikes.com/wp-content/uploads/2018/08/leelikesbikeslogoheader.jpg
0
0
leelikesbikes
https://www.leelikesbikes.com/wp-content/uploads/2018/08/leelikesbikeslogoheader.jpg
leelikesbikes
2010-11-23 08:54:37
2010-11-23 08:56:16
Moto vs bike: right-hand vs left-hand front brake