LaPierre Zesty AM 427 with E:i shock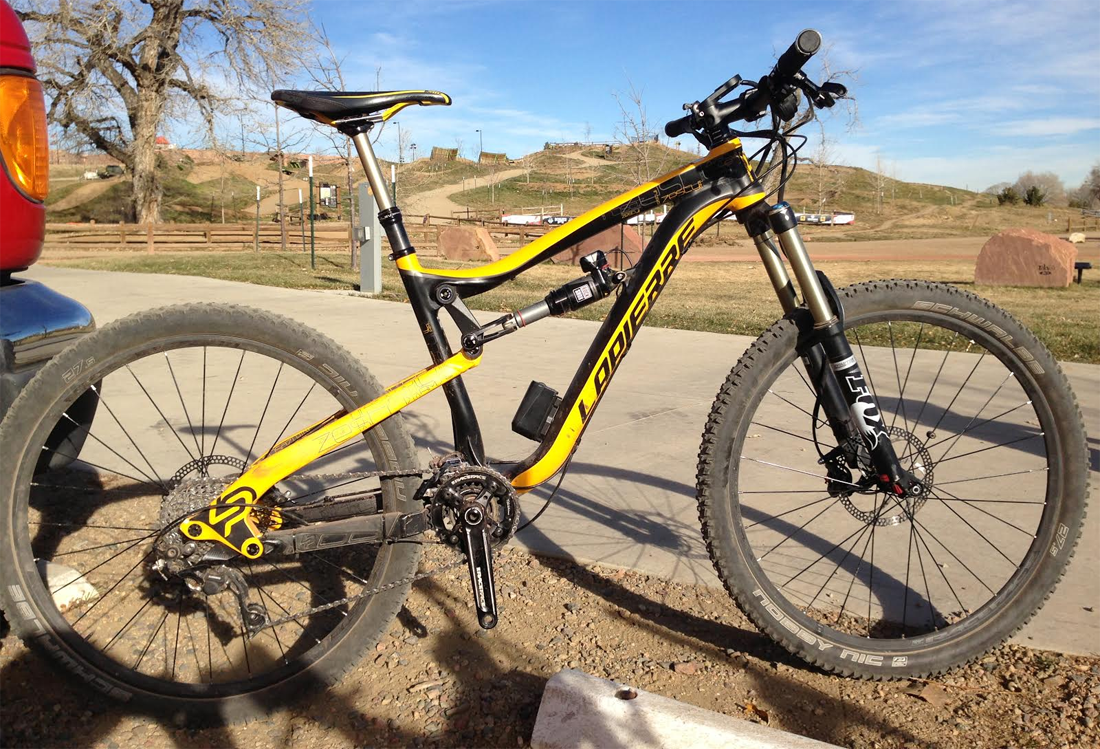 The new LaPierre/Rockshox E:i suspension system adjusts rear damping on the fly based on pedaling and bumps. I've been dreaming of such a system — and I tried it yesterday at Valmont Bike Park.
---
First, learn about the E:i shock system:
http://www.lapierrebicycles.com/technologies-ei-shock
The bike: LaPierre Zesty AM 427
http://www.lapierrebicycles.com/bikes-mountain-all-mountain-zesty-am-427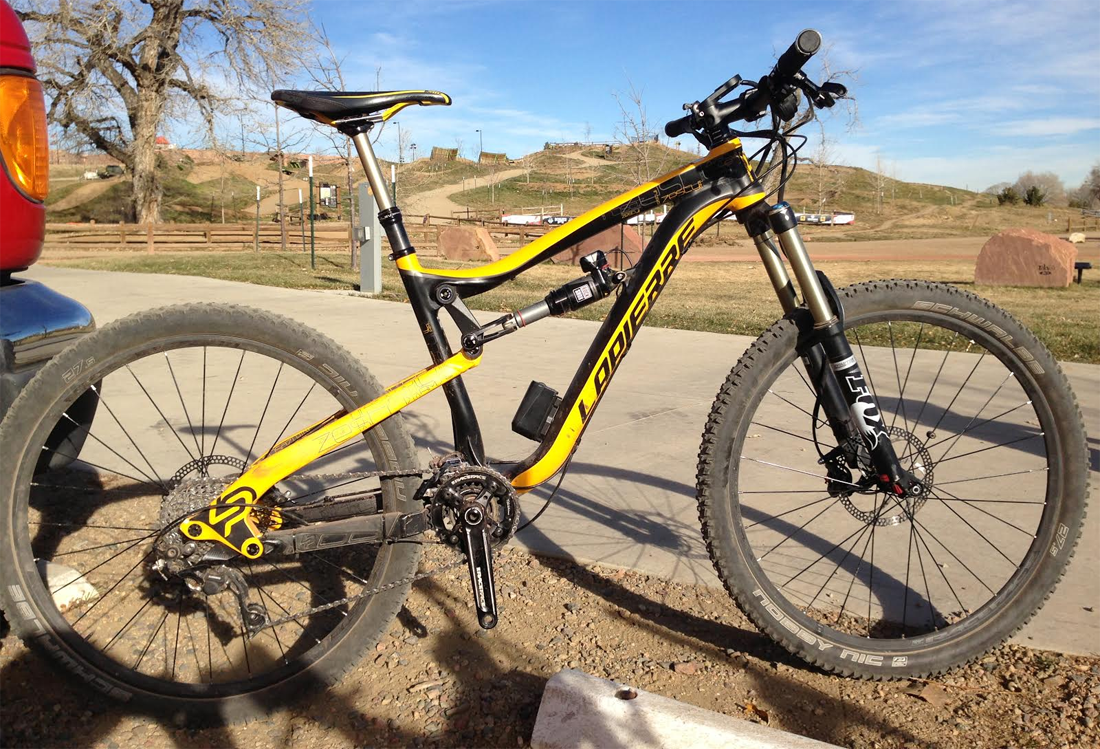 • 150mm travel front and rear
• 650B wheels
• 2×10 drivetrain with Shimano Shadow Plus rear derailleur
• 67 degree head angle
You know: Modern trail bike
Testing, testing …
I am in week four of the Pump Up the Base training program, which calls for five six-minute intervals at sweet spot intensity (with some sprinting mixed in). The trainer is great and all, but yesterday I wanted to Ride. Protocol:
• Drill it up the main dirt road
• Pin the dual slalom track
• Repeat for a total of four laps
• Rest for a few minutes
• Repeat for a total of five sets
This was way harder than the trainer!
The Valmont dual slalom track is not the ideal place to test trail suspension, but I've ridden a whole lot of bikes for a whole lot of laps on this track, so I have a good feel for what the bike is doing. My standard bikes are Specialized P3, Stumpy 29 hardtail and Stumpy 29 FSR (130mm rear, 140mm front).
Thoughts:
The LaPierre Zesty AM 427 is a very nice bike. It rolls, pedals, turns and the rest. Nimble, stiff, fun. All that. Very nice bike.
The bike firms up nicely when climbing. I like.
It feels like the system mistakes pumping for bumps, and it opens the suspension when I want it to be firm. Clearly, slalom racing isn't this bike's intended use. It took me several laps to understand what the rear end was going to do, when. Pumping and manualing were fine. Jumping … sometimes fine, sometimes I blew through the rear end too much. BUT: By the end of my workout I was making all my normal jumps. Keep in mind I'm used to less suspension travel.
The E:i sensitivity is adjustable. It would be cool to set the bike up so it's firm where you want it and plush where you need it. Hey, since we're talking software, I suppose you can make it work however you want. What if the bike opens up for chattery bumps but stays firm for long-phase oscillations?
I can imagine this system working very, very well on natural terrain. I wish I could rock this bike on my test trails.
Wait a sec, are these 650B wheels? Yes, they are! Well then. Cornering = good. Pump = good. Manualing = noticeably snappier than my Stumpy 29. The bike felt very good in a generally good way.
The servo makes noise. Might as well have it sound like a moto. BRAAAP!
Check out the LaPierre Zesty AM 427.
Lee
---
Know more. Have more fun!
Join the leelikesbikes mailing list:
---
https://www.leelikesbikes.com/wp-content/uploads/2018/08/leelikesbikeslogoheader.jpg
0
0
leelikesbikes
https://www.leelikesbikes.com/wp-content/uploads/2018/08/leelikesbikeslogoheader.jpg
leelikesbikes
2013-11-19 11:30:29
2014-01-20 11:07:56
LaPierre Zesty AM 427 with E:i shock