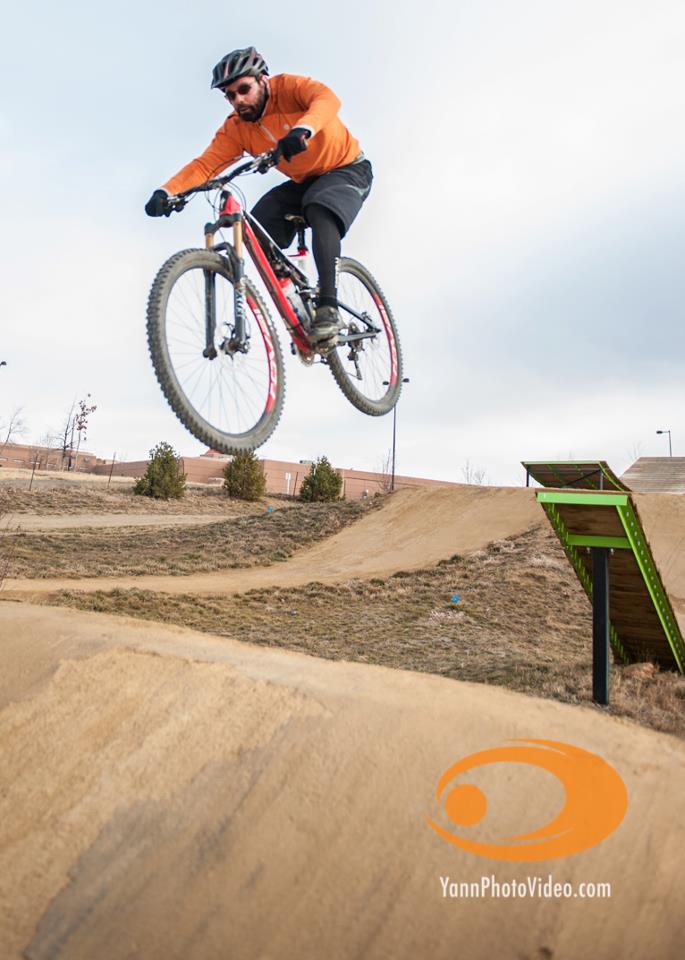 Lee,
When I am jumping my bmx bike I have a tendency to get off balance in the air if I try and push the face of the jump. If I do not push the face of the jump and just let my momentum carry me off the lip I fly straight as an arrow, but I would like to continue to build speed off the lip and also go a little further to clear some of the larger jumps. I am not not sure if I am to tight on take off, or if I am pushing to late on the jump face, etc. Any suggestions on what I might be doing wrong?
If I can get this together I may see you at Colorado Indoor BMX this year. Thanks.
Greg
---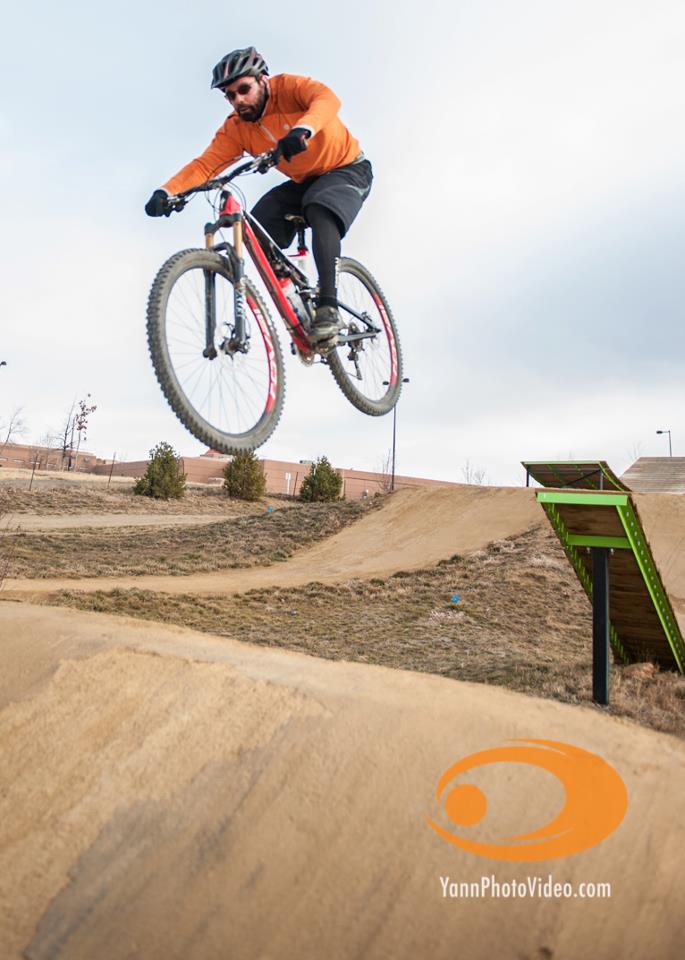 Straight freight: Sending the Boner at Valmont Bike Park on the Stumpy 29 Carbon with Fox 34 fork, Roval carbon wheels and full XTR. Photo by yannphotovideo.com
Hey Greg,
You contacted the right person. I am the king of flying straight. No steeze here, ever.
Consider:
• You are too stiff in the upper body.
• You are pushing into (and pulling on) your handlebars.
• These habits are ineffective on any bike, but they are extra sketchy on a tempestuous little BMX bike.
• Try keeping your hands neutral (no pull or push) and pumping the jump solely with your feet.
• For tons of info about jumping technique, check out the book and ebook Pro BMX Skills.
• Tell us how it goes.
Braaap!
Lee
PS: You are not permitted to use this technique against me.
---
Know more. Have more fun!
Join the leelikesbikes mailing list:
---
https://www.leelikesbikes.com/wp-content/uploads/2018/08/leelikesbikeslogoheader.jpg
0
0
leelikesbikes
https://www.leelikesbikes.com/wp-content/uploads/2018/08/leelikesbikeslogoheader.jpg
leelikesbikes
2012-12-19 09:05:13
2012-12-19 09:05:13
Jumping straight