Inspiration and repairs in the desert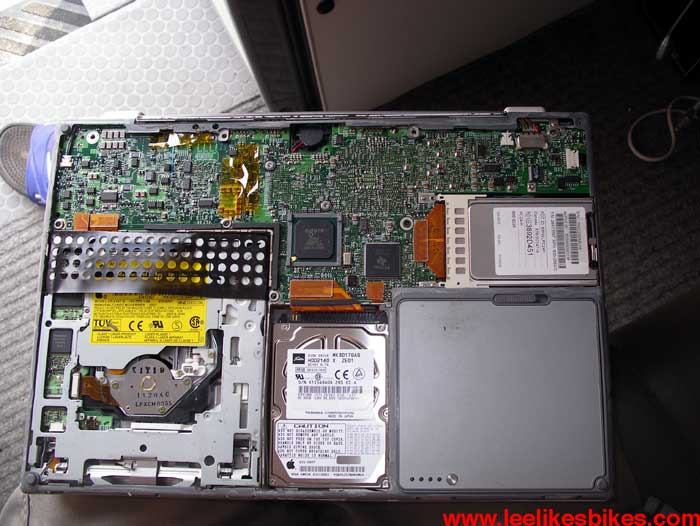 Tuesday morning I woke up in Keystone, CO and started driving. I made it through Salt Lake City and pulled off a random exit by the salt flats. I drove up a dirt road, hung a left and found a flat spot. Trucks hummed on I-80 about one mile away, and a full moon hung about 200,000 miles away.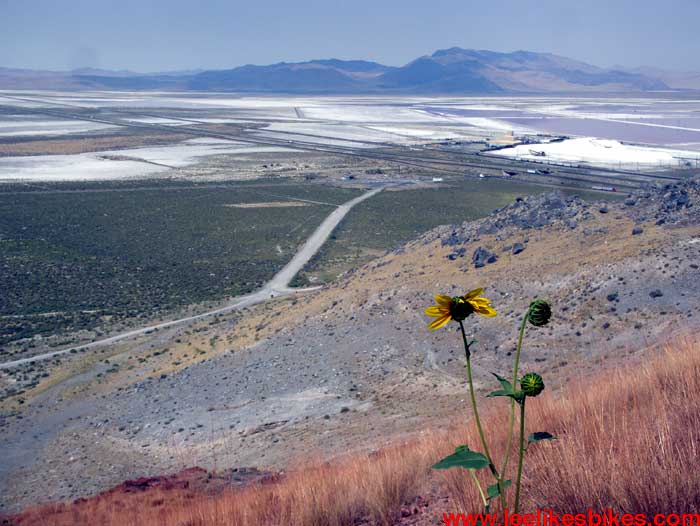 After writing for a couple hours, I slept like a champ. Woke up around 10, had coffee and granola and hiked straight up a random mountain. The lower slopes were soft and mellow. As I got higher, I crossed narrow terraces (which seemed man made), and the terrain got steeper and rockier. It was a great aerobic workout as well as a highly technical exercise in core strength and line choice. Some of the plants started to look like dark seaweed. Strange, but — wait — this used to be a huge inland sea.
The evidence was everywhere. The terraces were ancient shorelines. Rocks with myriad worm holes, slabs of sediments. The view from the top was huge: I-80 slicing through expansive salt flats, mountains thrusting upward all over the place.
Returned to The Brick and opened my laptop. I had copy due for BMW that day. No huge pressure, but it was time to get it done. I wrote about an explorer named Helge Pederson, who rode a BMW motorcycle around the world over 10 years. That guy is bad ass. Very adventurous, very resourceful. The hike has loosened my mind, and the ideas flowed like floodwaters into a prehistoric lake.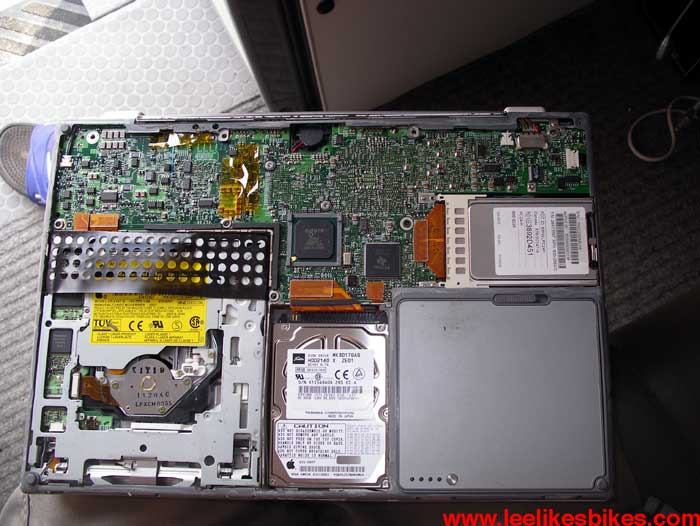 Just as things were getting clever, my screen flickered and turned white. WHAT THE H—!!! This wasn't in the plan. The back of my PowerBook has these tiny torx screws. Where can I get the right driver? … wait … when I was the lead UI designer at www.altavista.com, they gave me a Swiss Army knife with all sorts of attachments. At the time it seemed like a hollow trade for my soul. Where is that thing? It was in the back of The Brick and — sweet! — it had the right driver.
In the middle of the desert, I peeled open the back of my laptop, tightened a loose monitor connection and finished my work. Quick drive to Wendover, NV; pay the guy at Comfort Inn $5 and file my copy on their wireless network. Next stop: Novato, CA in Marin County.
Mission accomplished. Mr. Pederson would have done no less.
| | | | |
| --- | --- | --- | --- |
| Random freeway exit. Random dirt road. Random flat spot. | Casings everywhere. Lots of household items with holes in them. | Rufus Doo! Two years after losing his leg to cancer, and a year after a mass appearing on his liver, he still loves Bye Bye Car. | Back when the Great Salt Lake covered Utah, Nevada and parts of Idaho, this was beachfront property. |
| | | | |
| --- | --- | --- | --- |
| As salt shimmers in the merciless heat, the lone flower struggles; his comrades shriveled and dying. Such drama! | View from the notch at the top. The top notch. | Saved by the corporate loyalty gift. | Not what you want to see on a camping trip. |
https://www.leelikesbikes.com/wp-content/uploads/2018/08/leelikesbikeslogoheader.jpg
0
0
leelikesbikes
https://www.leelikesbikes.com/wp-content/uploads/2018/08/leelikesbikeslogoheader.jpg
leelikesbikes
2006-09-08 13:49:20
2006-09-08 13:50:03
Inspiration and repairs in the desert