Help: I can't jump on race day
Hi Lee,
I race 4-cross in the beginner men category, I'm having trouble jumping, like I have the speed and everything, but I just can't clear anything big… At local dirtjumps in my town I can jump well because somethings not pulling me back…the jumps are rather large too. So I was just needing some tips on how to jump the doubles and and getting the right speed and timing.
thanks, Dustin

The more you click, the more I can post. Lee Likes Groceries dot com!
---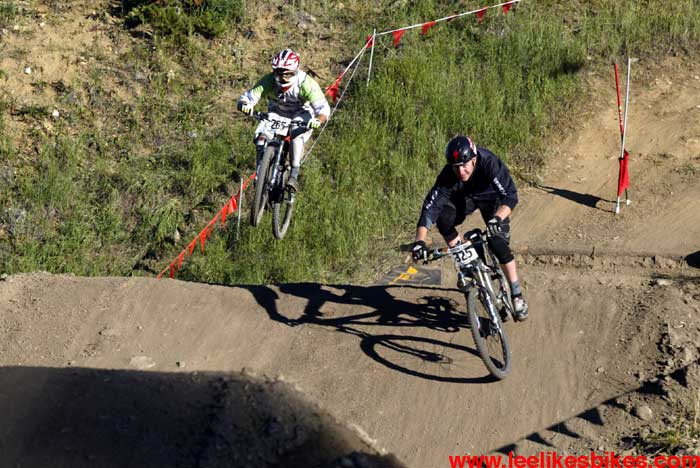 See how relaxed Steve Wentz looks in the air? He's done about a million practice jump. Keystone DS.
Hey Dustin,
If you catch backside at home but land short at the races, I guarantee you're tensing up when the gate drops.
Many racers get too nervous. They stiffen their bodies, and instead of pumping the lips gracefully, they roll off like dead sailors. This makes 'em come up short, and it also leads to the dreaded buck.
– When you jump at home, practice unweighting right before the jump, pressing HARD into the lip, then popping off. Make sure you're moving up and down on your bike. It's like bouncing on a trampoline. See how slow you can go and still make (small) jumps.
– Practice both "popping" and "sucking up" jumps. Most jumps are somewhere between the two extremes. Learn both techniques. In time you'll instinctively know how much to suck or pop. (That sounds funny.)
– You have to master play-jumping before you can race-jump. Practice in a safe, non-threatening environment until jumping becomes second nature. When the gate drops and those dudes start elbowing your ribs, you'll get sweet backside every time.
Also see:
https://www.leelikesbikes.com/attack-of-the-race-day-nerves.html
https://www.leelikesbikes.com/lippy-jumps-the-bucking-stops-here.html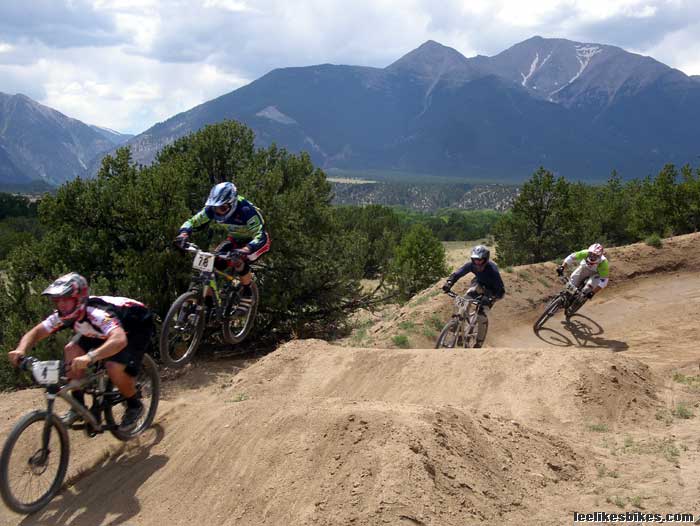 You don't perform like this until your skills are DIALED.
Rock it,
— Lee
lee@leelikesbikes.com
https://www.leelikesbikes.com/wp-content/uploads/2018/08/leelikesbikeslogoheader.jpg
0
0
leelikesbikes
https://www.leelikesbikes.com/wp-content/uploads/2018/08/leelikesbikeslogoheader.jpg
leelikesbikes
2007-01-08 19:10:35
2007-01-08 19:10:59
Help: I can't jump on race day