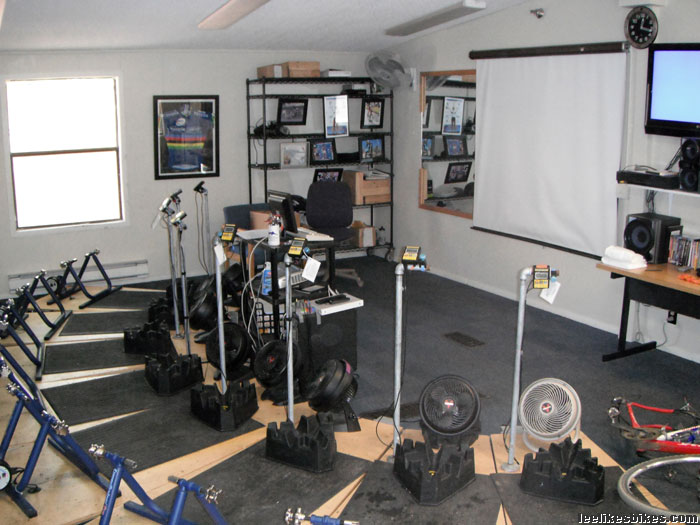 I'm rocking a PowerMax indoor cycling class this winter at the Boulder Center for Sports Medicine. I expect to learn stuff and get stronger. It's fun too.
If you live around Boulder and want to train like a pro, check these classes out.
About PowerMax at the Center
This is the most precise, challenging and entertaining way to ride a bike indoors.
CompuTrainer SpinScan madness
The coolest indoor cycling workout ever
Powermax workout 2: A big slice of humble pie
PowerMax workout 3: Thank goodness for sprints
Give it a try
Some of the classes still have space. Here's the schedule:
http://www.bch.org/sportsmedicine/powermax.asp
The class I'm in runs Wednesdays at 10 a.m. There are a few spots left. If you want to mix it up, contact Coach Lester Pardoe and tell him you want to join, or at least try once: bcsmcoaching@bch.org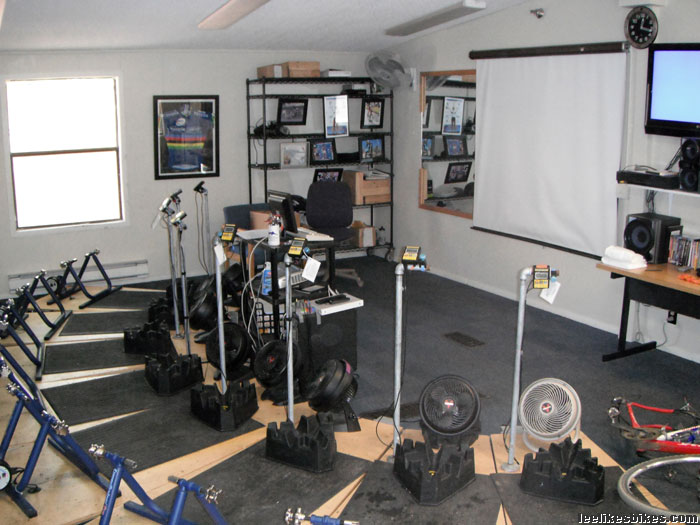 Welcome to The Cave.
Today
We had a fun workout with lots of intervals at and near threshold power (the highest you can sustain for an hour). I'm not so impressive there, but I need it. At the end of the class we did the Center's standard .2-mile power test. You get a flying start then go as hard as you can until the end.
The men's record is about 20.5 seconds. In my first attempt a couple weeks ago, I went 23-something.
Today I hammered a 22.5. Sean Madsen, a horse and biomechanist at the Center, rolled a strong 21.5.
It's on. Come on out!
---
Know more. Have more fun!
Join the leelikesbikes mailing list:
---
https://www.leelikesbikes.com/wp-content/uploads/2018/08/leelikesbikeslogoheader.jpg
0
0
leelikesbikes
https://www.leelikesbikes.com/wp-content/uploads/2018/08/leelikesbikeslogoheader.jpg
leelikesbikes
2010-11-10 22:01:20
2010-11-10 22:09:25
Get your PowerMax on