Experiment: Stumpjumper HT EVO-R?

I'm excited about a new bike. A special new bike that will rail trails, slay pump tracks and spread the braaap gospel.
Time to consolidate
I love all sorts of bikes and riding, but I don't have time to stay sharp on a 20-inch BMX, 24-inch BMX, DJ hardtail, slalom suspension bike, trail bike, all mountain bike, downhill bike, road bike, cross bike and recumbent.
It's time to consolidate. The downhill and all-mountain bikes have already coalesced into an Enduro. My cross bike is also a road bike. The slalom suspension only gets ridden at Sea Otter, so it's time to go. My trail bike is dialed. The recumbent stays no matter what.
I don't need the burl of a dedicated DJ hardtail, but I want the high-seat-long-top-tube versatility of an XC hardtail. I think I can pump and jump with a 17.5-inch seat tube. On my p.bike, my butt's hitting the rear wheel, not the saddle.
So the mission: Build a hardtail for all-around clinic/trail/pump/jump/DS/4X/BMX/park/etc. Cross country frame + braaap parts = happy?
If this experiment goes well, who knows? Maybe it'll become an EVO model.
Parts is parts


Something like: S-Works Stumpjumper M5 Frame, from Specialized's German site
Still in the acquisition phase. Here's what I'm obsessing about.
Frame: Specialized Stumpjumper HT. M5 alloy. Probably Euro spec, since Americans are apparently done with 26-inch-wheeled XC hardtails. Brandon Sloan is excited for me to wring this thing out. None of the core aggro S test crew ride this sort of bike. Uh, is there a reason?
Fork: Fox 831. A plusher F100 would track better on trail, but the stiffer 831 is ideal for 3G pumptrackage. I need this bike to slay pump tracks. Slay them! And how plush should a hardtail be, anyway?
Headset: How about a Cane Creek AngleSet to slacken the UCI-required head angle from 70.5 degrees to World Pump Federation-approved 69 degrees? Dare I? Or maybe I should ride the bike as is. My Intense 20″ BMX has a 74-degree head angle, and that seems to work.
Wheels: Pretty light and very stiff. Something like my Stumpy's Charger Pros, with a QR15 front, would work nicely.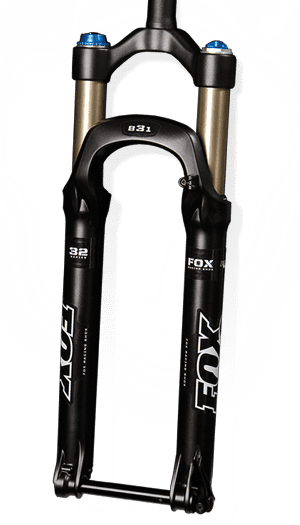 Fox 831
Chain guide: Not sure whether to roll a Gamut single or double guide. A single would work well in most situations, but I wonder if I should keep the small ring so I have the spin option (especially in these hills). My knees, they ain't so young anymore.
Gearing: 34 x 11-34 or 24/36 x 11-34. 36 x 11-36 would be sweet, but I'm not emotionally ready for 10-speed.
Seatpost: Must. Have. Mega. Adjustment. If I can get full range with a standard post, I'll start there. (My ancient SpeedBalls are starting to anger me.) Trying to test a Rase. Might have to man up and go for a Command Post.
Cockpit: 28-inch bars with low rise. Shortish stem. My Stumpy's Point One Racing 70mm stem works well everywhere. A good compromise and a fine starting point. Sexy too.
Pedals: Flats will be standard.
What do you think?
— Lee
---
Know more. Have more fun!
Join the leelikesbikes mailing list:
---
https://www.leelikesbikes.com/wp-content/uploads/2018/08/leelikesbikeslogoheader.jpg
0
0
leelikesbikes
https://www.leelikesbikes.com/wp-content/uploads/2018/08/leelikesbikeslogoheader.jpg
leelikesbikes
2010-12-22 15:06:54
2011-01-06 21:21:34
Experiment: Stumpjumper HT EVO-R?