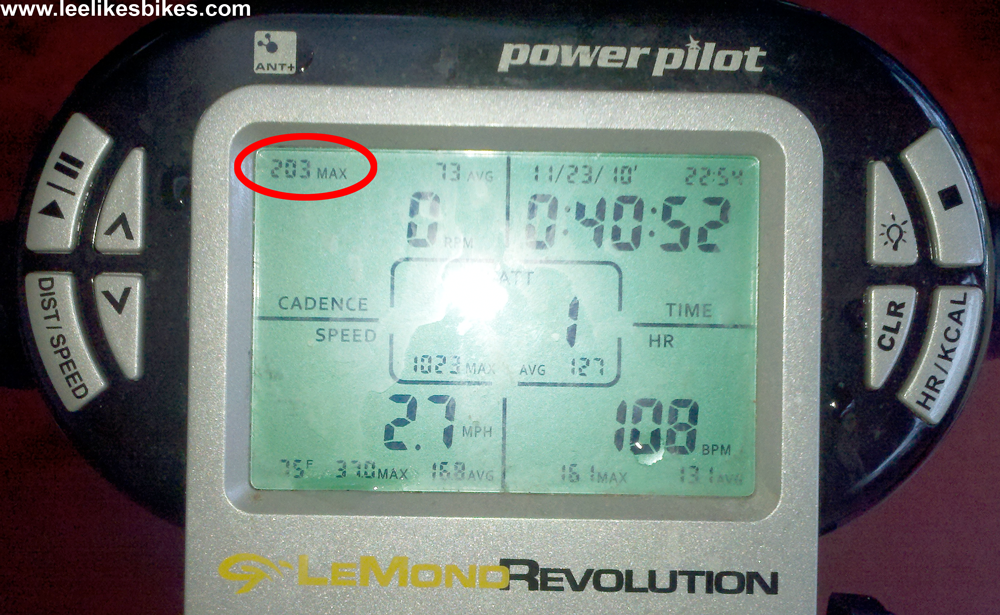 This whole bike riding thing is forever tripping me out.
Can switching from clips to flats then back to clips and back to flats improve your pedaling fu?
---
A few years ago I adopted flat pedals for everything: pump, jump, trail, DH and even road. During my two-year reeducation, I learned to ride more smoothly, sustain more power, sprint harder and spin more quickly than I ever did clipped in.
As of last winter, I was spinning 180 rpm on flats. Not extraordinary, but better than my old max of 120 rpm.
This spring, I clipped in and — BAM! — started reaching 200 rpm. I figured the flats improved my mechanical and electrical systems, then the engagement of the clips let me pin it harder.
This season I've been pump tracking and sometimes teaching on flats, but otherwise I've been riding my trusty Shimano PD-M647 DH pedals. Clipped adventures have included: racing Sea Otter (2nd in vet slalom!), coaching hundreds of riders, riding some trails and ripping hundreds of runs/laps at Valmont Bike Park.
Now that winter is coming, I'm back on the trainer for base building and neuromuscular badassery. In other words, I want to continue to build my aerobic system and teach myself to pedal even smoother/harder/faster.
Last weekend I coached 46 people in SoCal. I rocked three long/hard days and I must say I am tired and way behind on office work. What a perfect day to ride inside.
Today's setup
• Specialized Tricross Ultegra SL on the LeMond Revolution trainer
• Old Specialized Lo Pro Mag pedals
• Normal, non-sticky shoes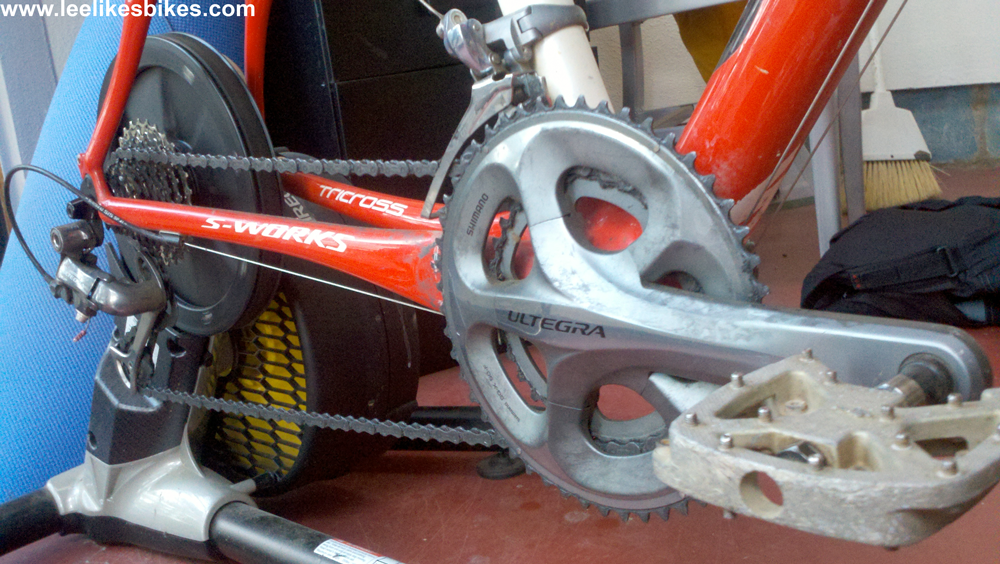 Roughly the same gear-inches as a BMX bike.
Protocol
Six intervals, each with:
• Three minutes at threshold
• Two minutes easy (I usually spin a low gear and move around off the bike)
• At the start of each interval, put it in a 2:1 gear and spin as fast as I freaking can
• As the revs taper, shift to the work gear and punch out the rest of the three minutes
Findings
My sustained power has been creeping upward since I embraced pedaling as a skill. It's still way average, but I'm getting stronger and I'm feeling better. Lester Pardoe at the Boulder Center for Sports Medicine, who started this quest, would be proud.
A year ago I was spinning 180 rpm on flats with Five.Ten sticky shoes. Today's top speed — on flats with normal shoes — was 203 rpm.
Wow, that's what I've been doing on clips.
I wonder: Have the clips made 200 rpm the new normal? If I find more speed on flats this winter, will I get another boost when I clip in for Sea Otter?
Unscientific but fun indoor trainer testing braaap!
Lee
---
Know more. Have more fun!
Join the leelikesbikes mailing list:
---
https://www.leelikesbikes.com/wp-content/uploads/2018/08/leelikesbikeslogoheader.jpg
0
0
leelikesbikes
https://www.leelikesbikes.com/wp-content/uploads/2018/08/leelikesbikeslogoheader.jpg
leelikesbikes
2012-10-23 20:25:29
2012-10-23 20:25:29
Clips/flats/clips/flats?