Chain guide for trail riding?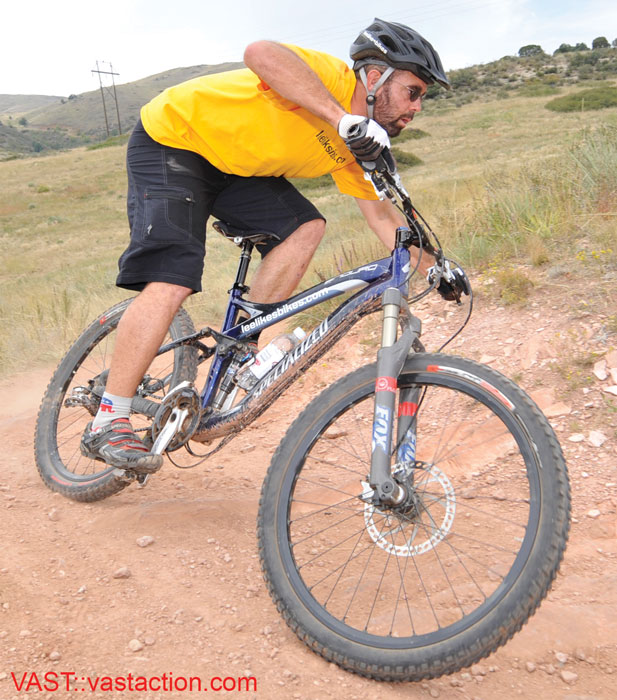 Hi Lee,
I have a Giant reign that I use for trail riding, light downhill (medium sized jumps up to 6′) and really rocky trails. I'm already running a 2×9 system (24/36) with a bash guard but no chain guide. My question is: Is it a good idea to use a chain guide for the kind of riding I do or are chain guides primarily for gravity riding? Some days, I do 25 milers all on single track. So, I don't want a lot of resistance. Do these things cause restistance or do you barely notice it? I was thinking about the E13 DRS. Please let me know your thoughts on this.
Thanks,
Walt
Hey Walt,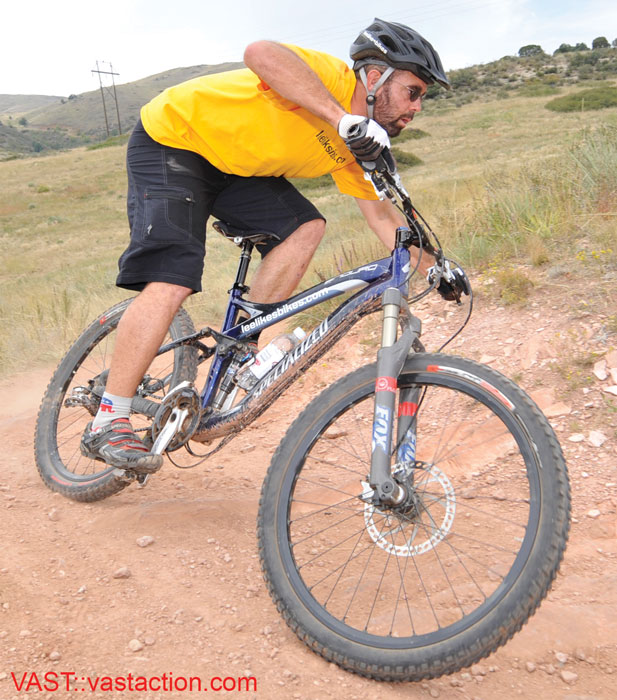 Riding the very dialed 2007 Enduro Pro Carbon with Gamut Dual Ring guide. My new Enduro has the same guide.
YES! Chain guides are essential for rough/aggressive trail riding.
My Enduro and Stumpjumper see a mix of road, pump track, dirt jumps, singletrack and super-gnar. I tried running a triple on my Stumpy, but I could not keep the chain on. I now have dual ring guides on both bikes.
Blatant plug: I have been running Gamut Dual Ring guides since they were prototypes. Gamuts are easy to set up, and I've never had a problem. The E13 DRS seems like a fine guide.
Resistance: I don't notice any added resistance with my setup. The guide might make noise, but, to tell you the truth, I don't remember (which is a great sign). Anyway: If you're climbing at 300 watts or sprinting at 1,000 watts, the drag of a guide roller is insignificant.
No big ring: Do you need a big ring? Unless you're racing XC, probably not. My mountain bike rides are all up or down. I don't climb in the big ring. If I'm descending, I'm spinning fast or pumping. A 36×11 is plenty gear.
Do it: If you're already running a 2×9, I see no downside to running a dual-ring guide. The guide will eliminate that "where is my chain?" worry, which frees more brainpower for braaap!
Have fun.
— Lee
---
Know more. Have more fun!
Join the leelikesbikes mailing list:
---
https://www.leelikesbikes.com/wp-content/uploads/2018/08/leelikesbikeslogoheader.jpg
0
0
leelikesbikes
https://www.leelikesbikes.com/wp-content/uploads/2018/08/leelikesbikeslogoheader.jpg
leelikesbikes
2010-07-19 07:46:14
2010-07-19 07:48:08
Chain guide for trail riding?