Building the Sea Otter pro pump track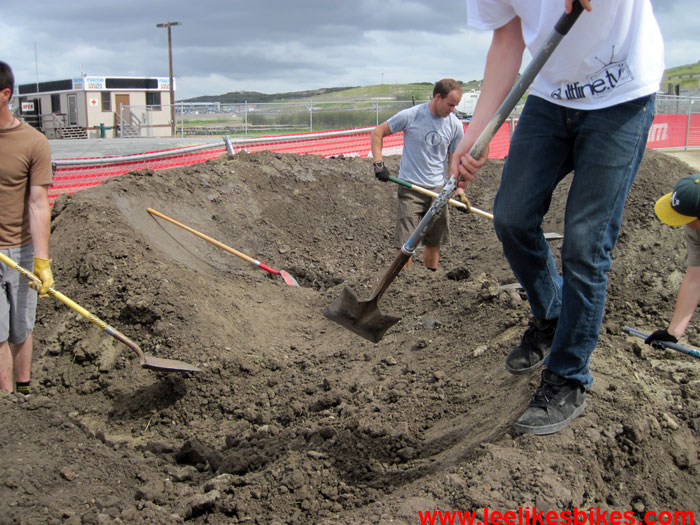 Here are some shots from the build process. It went super smoothly (until the rain came).
DAY 1: track layout and dirt placement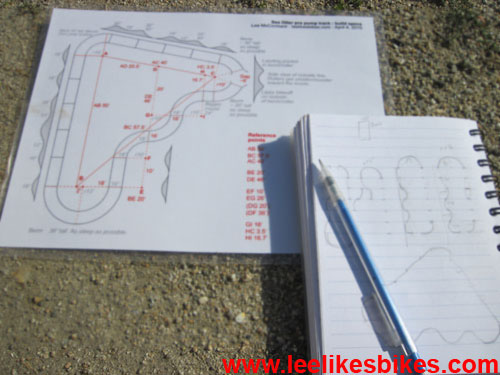 I arrived with a detailed (and laminated) build plan. Our too-narrow space took me back to the sketch pad. Don't even ask for the specs; they'll show up in the pro edition of Pump Track Nation.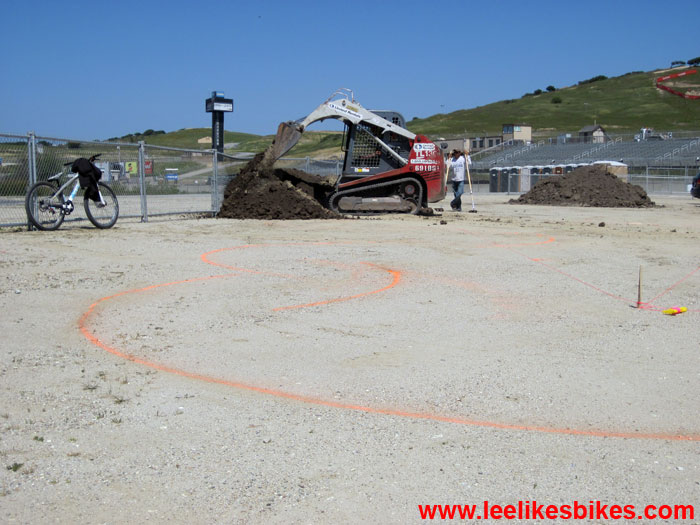 I use stakes, lines and paint to plot the track design on the ground, then Kyle places dirt with the skid steer.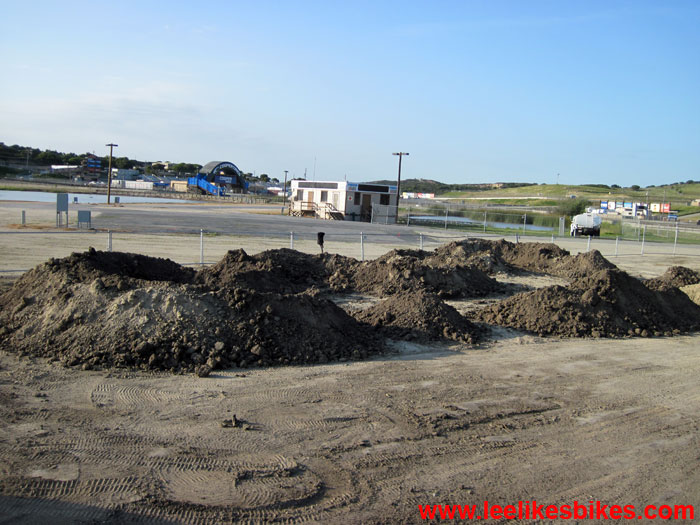 All the dirt is placed and ready to shape.
DAY 2: shaping and riding
Thanks to the crew:
– Michael Hoenisch
– Ian Marting
– Jacob Hyde
– Shane Connolly
– Iggy Strbac
– Max Kavert
– Joel Dunn
– Alex Fowler
– Jason Carroll
– Dylan Renn
– Josh Walters
– Joshua Hubbard
– Bruce Swan
– Lisa Myklak
– Nate Toupal and his gracious wife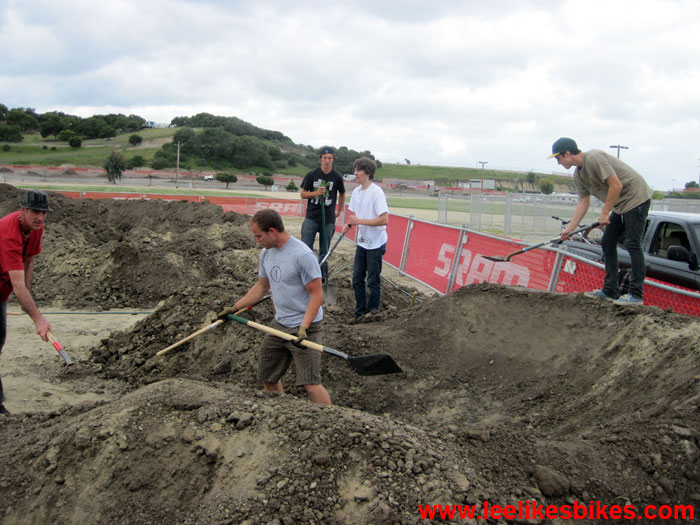 I explain the mission and hand over the reigns. Small work groups own their own sections.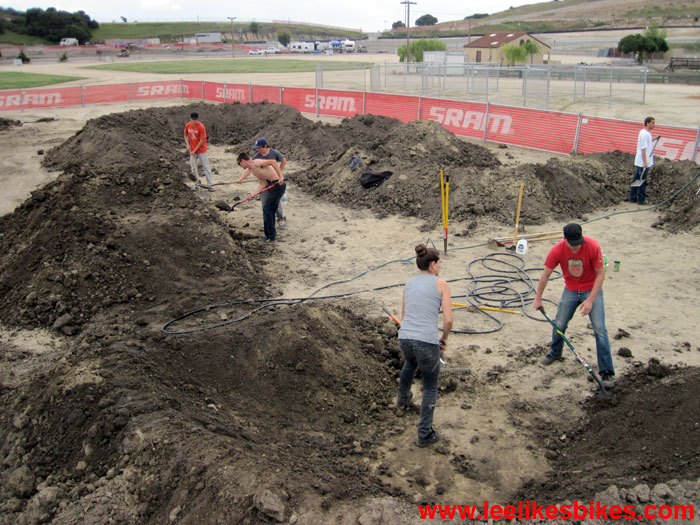 At first it feels like a big, random mess.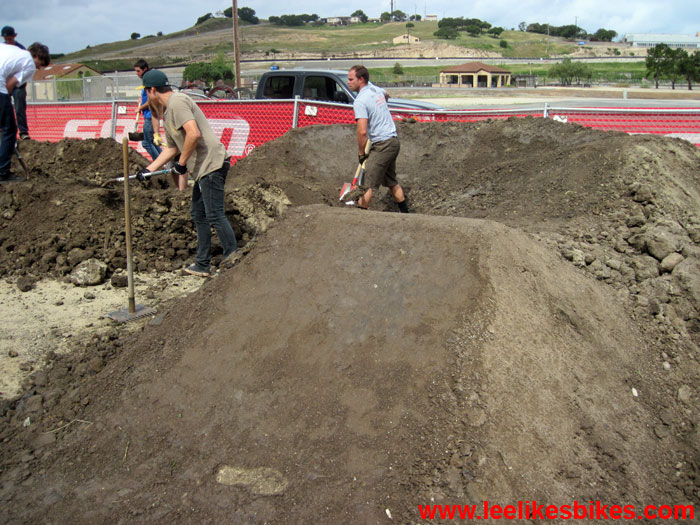 But the track starts to take shape, one element at a time.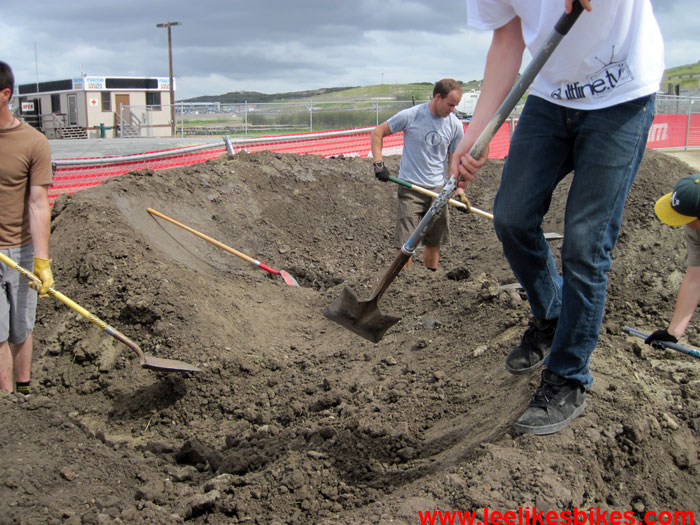 The S section is the trickiest — and coolest — part of the track.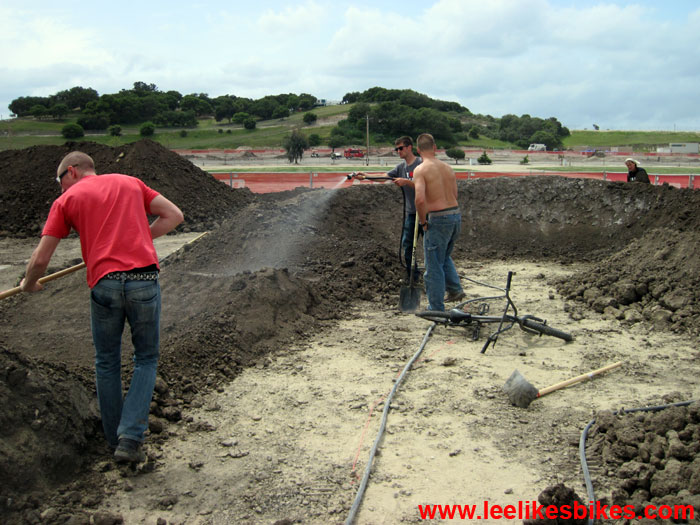 Nice.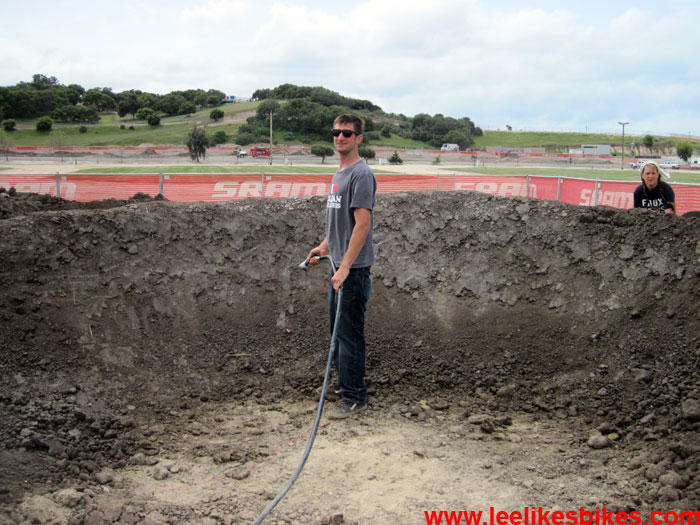 Jason is proud of his mega berm.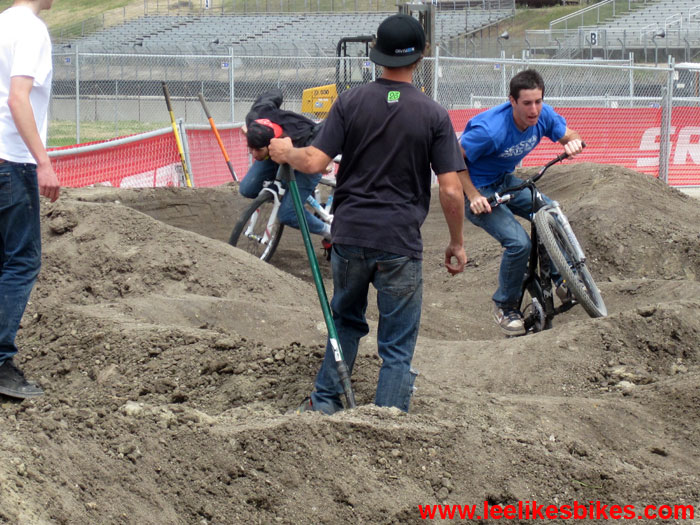 The testing begins. Look at the background: Kyle is about to ruin my new berm.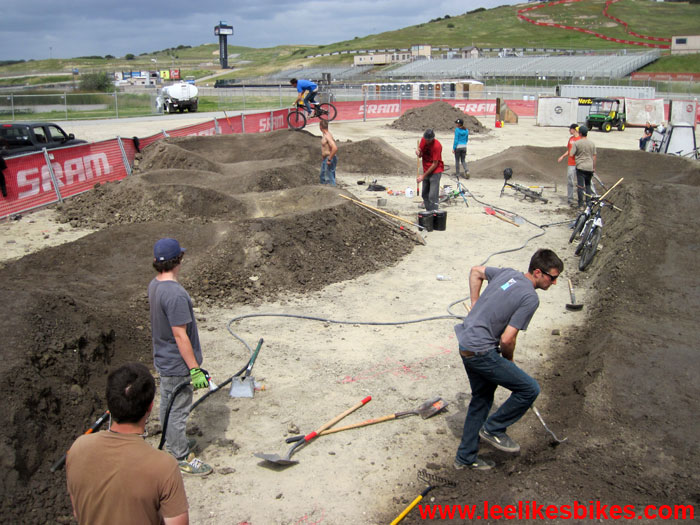 It's coming together.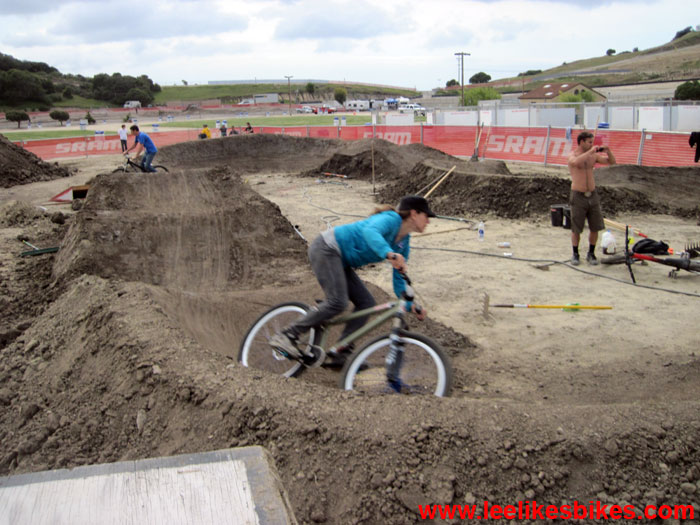 Building some speed.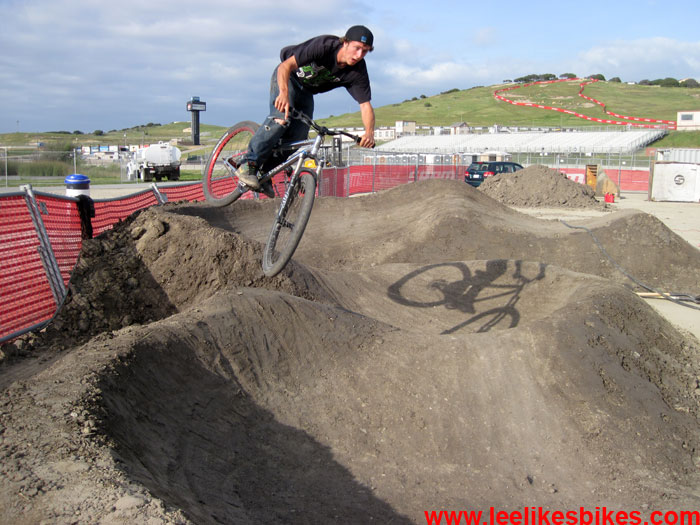 Oh yeah. It's on.
DAY 3: rain!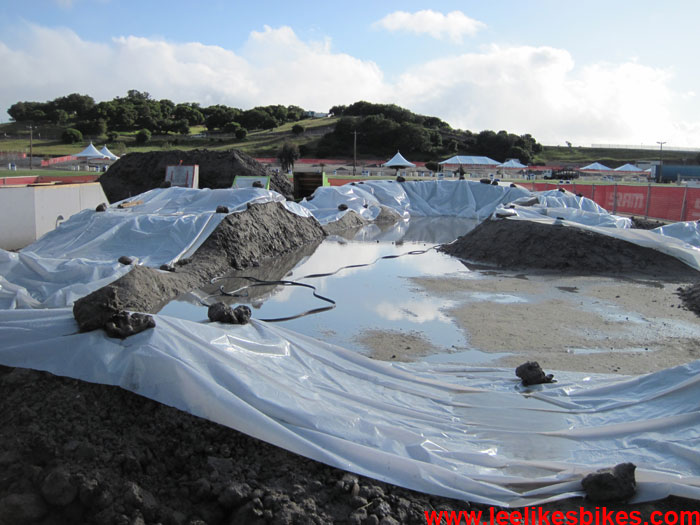 The track surface is dialed; we'll get rid of the puddles once this rain stops.
Update: We finished the track Saturday. It started raining Sunday, and it's still raining right now, late Monday. It's supposed to clear up tomorrow. We'll clean everything up and hopefully get some good sessions late tomorrow and all day Wednesday.
https://www.leelikesbikes.com/wp-content/uploads/2018/08/leelikesbikeslogoheader.jpg
0
0
leelikesbikes
https://www.leelikesbikes.com/wp-content/uploads/2018/08/leelikesbikeslogoheader.jpg
leelikesbikes
2010-04-12 22:40:19
2010-04-12 22:40:19
Building the Sea Otter pro pump track