Sea Otter Adventure 2010: Day 7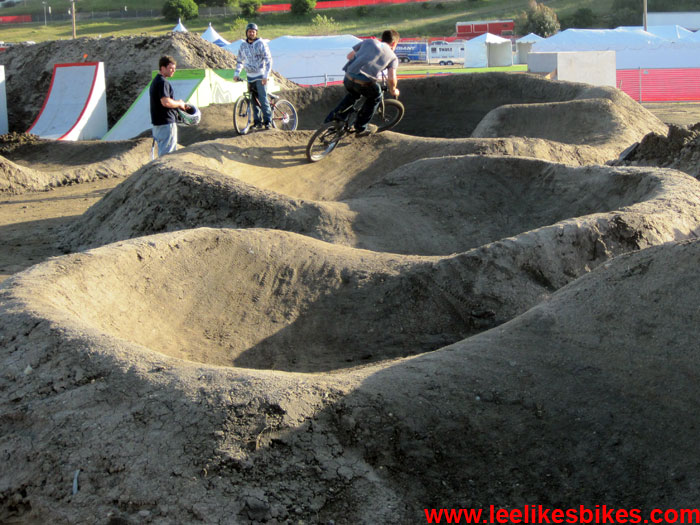 Good thing I rested yesterday, because today required 10+ hours of working (and a bit of riding too).
Please forgive the exhausted writing style. Look at the photos.
The rain has passed (I hope, I pray), and the pro pump track track is extra dialed.
This morning I pulled back the tarps to find a dry riding surface. Some creative shovel- and broom-work emptied the surrounding puddles. Alex Fowler, Jason Carroll and I worked around the track fine-tuning things and cleaning up the edges for that pro look.
I've never worked on a pump track that required this level of pro-ness. It's already sweet, but I'll keep refining it 'til race day. The track is getting faster and faster; a good lap is about eight seconds. Like bull riding.
At around 5 p.m. it was time to start riding in the lines. Alex, Jason and I were happy to oblige, plus Alaine came out from Specialized.
We all had a great time trying options and dialing up the speed. So far Alex (a single A BMX pro) is the world pump track champ. I'm a few tenths behind.
Grr. I'm feeling tired and dull, and I know I'm not riding the way I know how to. Hopefully I'll get some rest before Friday's qualifiers. I don't expect to beat the world's best, but I do expect to ride my best. And how cool would it be to race with Hannah, Fairclough, Peaty, Graves and the rest?
Whew. I need an IV.
But wait, there's more: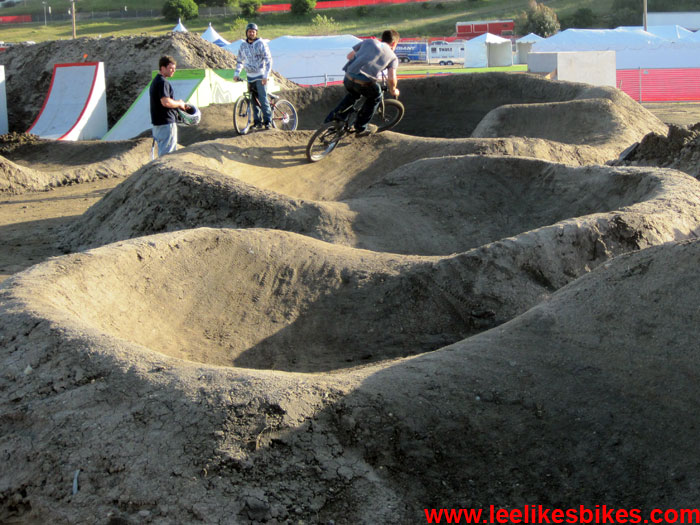 Jason works the turns. Not everyone can rock this section.

Me, crushing my bike into the berm so I can pick up for the exit roller. The grimace … not sure it helps.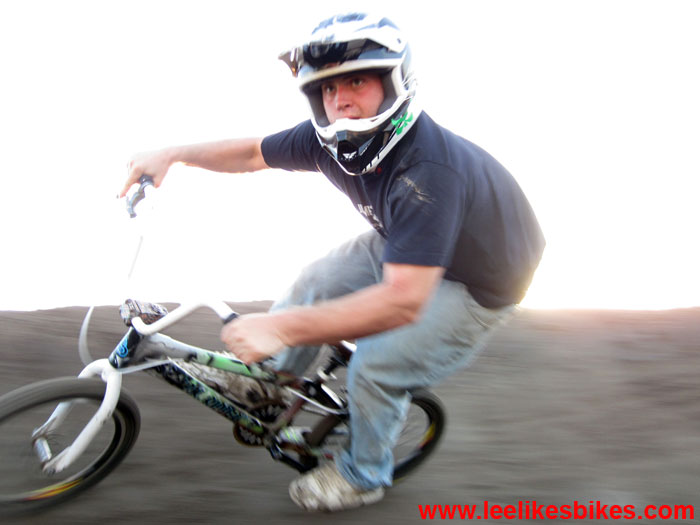 Alex, bathed in the divine light of pump track love.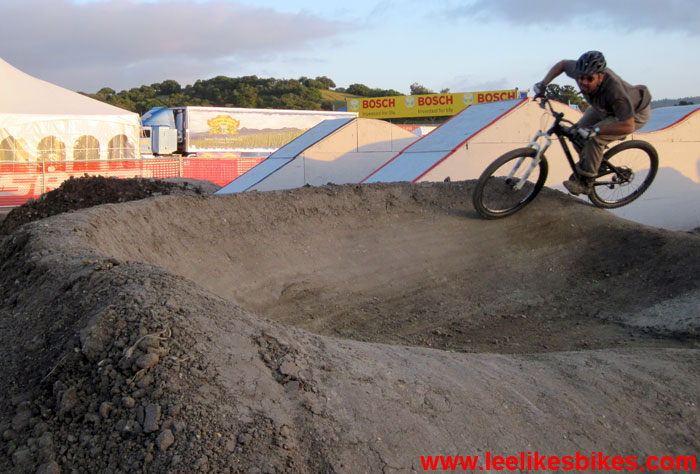 Me again, sucking up the entrance roller to generate a truly astounding braaaap. I should be lower.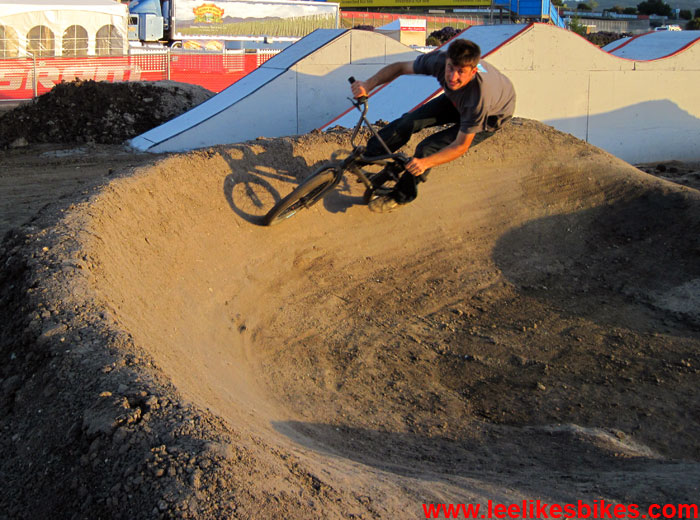 Jason's grimace actually helps.
Tomorrow: Register for DS and DH (if I can fit them in; the pump track is priority #1). More track refinements. More water. More packing. More riding. More water. More packing …
https://www.leelikesbikes.com/wp-content/uploads/2018/08/leelikesbikeslogoheader.jpg
0
0
leelikesbikes
https://www.leelikesbikes.com/wp-content/uploads/2018/08/leelikesbikeslogoheader.jpg
leelikesbikes
2010-04-13 22:52:48
2010-04-13 22:52:48
Sea Otter Adventure 2010: Day 7